The Best India VPN – India's Top VPN Options
Getting the right India VPN is fast becoming more of a necessity as the country's web censorship continues to intensify. Granted, internet users here may not have it as bad as those in China, but the restrictions surely seem to be headed that way. You may be familiar with the recent India VPN law requiring VPN providers to store user-identifying data for at least 5 years.
Of course, the relevant parties didn't receive the news well, as many VPN providers threatened to quit India. Others, like ExpressVPN, have already removed Indian-based servers. But, not to worry. This in no way means that you can't access a VPN for India from ExpressVPN and its counterparts. You can still connect to offshore servers and access content from different countries as if you were there. This quick guide will walk you through our options giving you your choice of the best VPN for India, whether you're browsing content there, from there, or simply visiting.
Download ExpressVPN today and access Indian content from anywhere in private.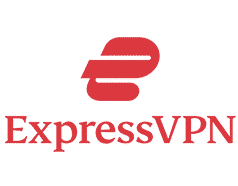 Get 49% off now
What Can a VPN Do?
We can give you a couple of reasons why investing in a good India VPN is a good idea. For starters, it helps you bypass web censors. The Indian government banned numerous websites, but a VPN India hides your IP address and bypasses geo blocks, allowing you to access restricted content. In the same vein, streaming and torrenting becomes much safer.
Also, India isn't exactly subtle about its internet surveillance policies. The country has several programs in place monitoring everything from emails to web traffic. An India VPN encrypts your data, so the government can't tell what you get up to online.
Apart from safeguarding your privacy, the best VPN for India encrypts your traffic, protecting any financial or personal data you share online from hacking. This line of defense is doubly necessary if you occasionally use public Wi-Fi spots.
What is the Best VPN for India
Despite the latest India VPN law on data collection, you still have several India VPN server options at your disposal. Our team of tech experts has come up with three of the best after extensive consideration.
ExpressVPN

Features
Number of servers: More than 3,000
Speeds: Unlimited
Server locations: 160 in 94 countries
Maximum devices supported: 5
24 live chat: Yes
30 day money back guarantee: Yes
Pros/Cons
Fastest VPN out there
Strict no logs policy
256-bit AES encryption
As mentioned at the beginning of our guide, ExpressVPN is among the brands that chose to drop its VPN India server locations. It didn't just stop after the VPN threaten to quit the India headline—it followed through. Regardless, ExpressVPN still allows users access to VPN servers that furnish them with Indian IP addresses. Servers in UK and Singapore are examples of India server VPN options from the brand. And it's the best India VPN because it maintains a strict no-log policy, has the best-in-class AES 256 encryption, and masks your IP address securely.
Pros: Fastest VPN out there; Strict no logs policy; 256-bit AES encryption;
Lowest price: $6.67
NordVPN

Features
Cryptocurrency accepted? Yes
Simultaneous connections: 6
Dedicated IP-addresses? Yes
Servers: 5342 in 58 countries
Pros/Cons
Lots of pricing options
Netflix support kept up to date
256-bit AES encryption
NordVPN is another brand that shut down Indian servers. But this doesn't affect Indian VPN servers outside the country. It's also one of the best India VPN options, offering a double-encryption layer for double the privacy. Your online activity hides behind two servers as opposed to just one. NordVPN doesn't keep a record of your online activities to allow you safe and secure browsing. It effectively protects you from hackers, ads, and malware, thanks to the Threat Protection feature.
Pros: Lots of pricing options; Netflix support kept up to date; 256-bit AES encryption;
Lowest price: $3.71
Surfshark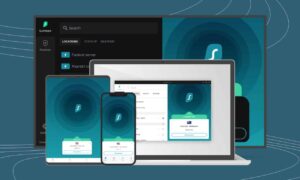 Features
Free trial? Yes
Simultaneous connections: Unlimited
Ad blocking? Yes
Servers: 1000+ in 61 countries
Pros/Cons
No footprints
Allows torrenting
256-bit AES encryption
SurfShark is another excellent yet affordable VPN that made our best India VPN list. You'll like that the VPN doesn't keep any activity logs or DNS queries. The Clean Web feature is among its strong points that successfully prevents any phishing attempts. SurfShark has a decent server coverage of 3,200+ servers, so you should be able to connect to an India server VPN near you. Unlike some of the high-end VPN with India servers that limit the number of devices you can connect, SurfShark offers unlimited device connection. Did we mention that it's cost-effective? The 24-month plan is just over $2 monthly.
Pros: No footprints; Allows torrenting; 256-bit AES encryption;
Lowest Price: €2.09
Protecting Your Data with a VPN in India
The best VPN in India encrypts your online presence securely. It uses a key to decipher this encryption known only to your computer and the VPN. Your internet service provider doesn't have access to this key, and so has no way of telling where, how, or what you're browsing.
Using a VPN encrypts any data you share online by securing a tunnel between you and the internet. Third parties, as well as your ISP, can't see into this tunnel. Once connected to the VPN, your device is only available on the VPN's local network, and your IP address is changed to one of the addresses provided by the VPN's servers.
Is It Legal? India VPN Law
As mentioned, India recently introduced a law that requires VPNs to store user data for at least 5 years. Don't get us wrong, VPNs are perfectly safe and legal to use in the country. You just have to be aware of the mandatory user data collection policy. Of course, you can bypass these prerequisites by using a reliable VPN with obfuscated servers that run a strict no-log policy. Bear in mind that we are not legal advisors. It's in your best interests to know the risk involved before committing to a specific service.
VPN Providers Threaten to Quit India
The recently introduced data law has left VPNs up in arms with the Indian government, as the majority refuse to play ball. Several VPNs threatened to quit India over the new law that insists, providers must collect user data and hand it to the Indian government. However, not all VPNs are against this move, as you have quite a few that are seriously considering the request.
The username, email address, and phone number are just part of the identifying information required by the government. Information on the subscriber's reason for signing up with the VPN service is also needed. And so is the IP address the customer used to sign up and the consequent email address allocated to the user by the VPN.
Get an India VPN Free
You can skip paid VPN services for a free VPN in India, but you'll have to be prepared to deal with some of the drawbacks. Even though using a free VPN for India masks your location, it may compromise your security. For example, some free VPN options for India may actually track your activity.
In addition, a free VPN for India usually has several ads running, which incidentally puts your device at risk of malware infection. Also, some free VPNs may slow down your internet connection and limit your data usage. So, while a free VPN looks appealing, its cons often outweigh the positives.
Conclusion
India is a huge, colorful, and fascinating nation with lots of online content to offer. Sadly, the country's web censorship policies are a bit intense. Though the Indian government requested VPNs to store user data, that doesn't stop you from accessing VPNs that allow anonymous browsing. The best VPN in India doesn't keep a record of your online activities and upholds its core mandate of ensuring online privacy and freedom. ExpressVPN is a shining example of one such VPN.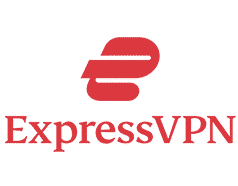 Get 49% off now
FAQ
How to connect to an India VPN?
First, pick what you consider to be the best VPN for India. ExpressVPN is an excellent choice. Next, you can sign up, scroll down to a server that connects to the country, and start surfing.
How to watch Hotstar outside India?
To stream different sports, tv shows, and more outside India, you must choose a VPN that supports Hotstar. Register with the VPN, pick a server in India, and you're done.
What is the best VPN for India?
The best VPN in India has a large server coverage, strict no-log policies, AES encryption, and no DNS leaks. ExpressVPN is one of the best VPNs with India servers that ticks all these boxes, and more.
Which VPN supports India?
The best VPN in India that allows you to stream content restricted from the country is ExpressVPN. It has servers in countries like the UK and Singapore that allow you to access Indian servers anonymously and securely.