Best Free VPNs For Firestick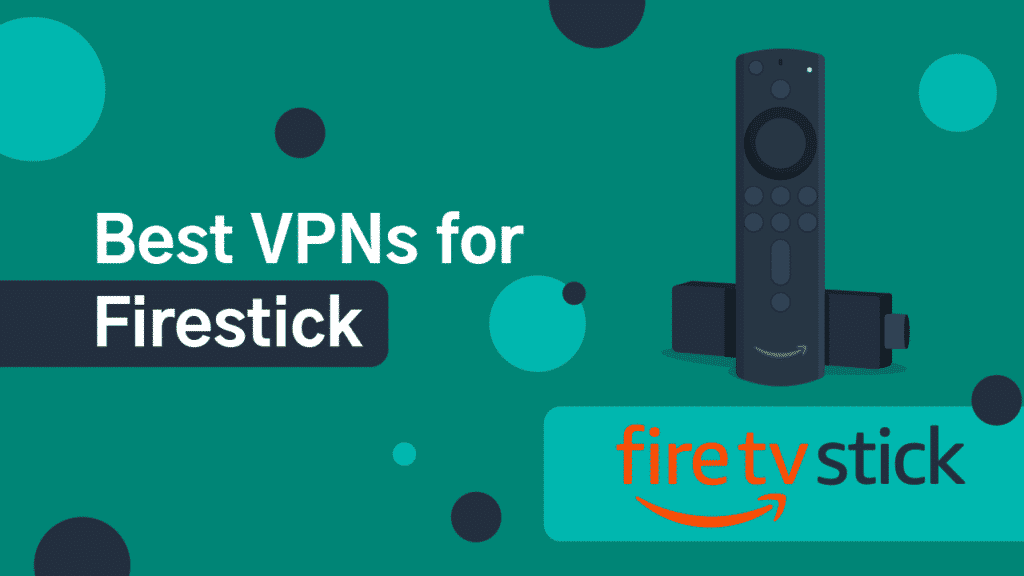 As society's level of technology increases, many more avenues of entertainment open up to the average connected consumer. At the same time, an increasingly price conscious public is looking for ways to perform some financial pruning. This is where having a VPN service can come in handy.
The nature of VPNs and Firesticks are to afford the user a far greater degree of autonomy online than otherwise. Both of them, even when used independently, are able to make it easier for consumers to "cut the cord" as they say, which basically means cancelling their expensive cable subscriptions in favor of visual entertainment services online.
Unfortunately, some of the same parties that provide cable services are also ISPs, and online streaming apps such as Netflix and Hulu represent stiff competition. This is why some ISPs unapologetically throttle customers who they know are streaming from an outlet not operated by them.
What is a consumer to do then? It turns out that combining the streaming enabling of a Firestick and the privacy protection services of a VPN is a winning combination. This one-two punch might just be what you need to finally sever any last ties to 20th century cable you might still have.
Recommended Free VPNs For Firestick
Indeed, there are VPNs, both subscription and free, that can work very well together with your Firestick device. Again, depending on what your aims are, different VPNs might suit you better. We will be discussing a few free VPNs in this article in hopes of helping out.
ExpressVPN

Features
Number of servers: More than 3,000
Speeds: Unlimited
Server locations: 160 in 94 countries
Maximum devices supported: 5
24 live chat: Yes
30 day money back guarantee: Yes
Pros/Cons
Fastest VPN out there
Strict no logs policy
256-bit AES encryption
ExpressVPN is known worldwide and throughout the industry as a leader in quality of service. Although this is a subscription service, the millions who have given ExpressVPN loyal subscriptions would definitely say that it is worth every penny. Indeed, the reliability of this network is second to none.
A very interesting factoid is that ExpressVPN is actually headquartered in the British Virgin Islands. This is not to seem exotic, rather it is to be outside the jurisdiction of the infamous Five Eyes surveillance pact and subsequent potential subpoenas to track customers' log information, which is usually done whilst being forced to keep customers in the dark about it.
With a network spanning 160 locations in 94 countries around the world, ExpressVPN has a presence in all six continents, which is music to the ears of netizens in peripheral markets who strive for the same online access and autonomy as anyone in developed markets.
With an arsenal of over three thousand servers, ExpressVPN has all but bullet proofed its network, making it basically immune to bandwidth disruptions short of a Y2K event. What this means for the die-hard streamer is that they can enjoy their HD movie streams in peace.
One of ExpressVPN's standout features is its impeccable technical support system. Not only does it have a very comprehensive troubleshoot guide that helps customers with a whole array of problems but it also has a live chat feature for the exceptional cases, both of which are 24/7 so you never have to wait on a fix.
Priced very modestly especially when billed annually, ExpressVPN is one of the more premium services in the business. However, something to keep in mind is that they do carry with all their subscriptions a 30-day money back guarantee for those who wish to take it for a prolonged spin. Cancelling within 30 days makes ExpressVPN free in theory.
Pros:

Fastest VPN out there;

Strict no logs policy;

256-bit AES encryption;

Lowest price: $6.67
NordVPN

Features
Cryptocurrency accepted? Yes
Simultaneous connections: 6
Dedicated IP-addresses? Yes
Servers: 5342 in 58 countries
Pros/Cons
Lots of pricing options
Netflix support kept up to date
256-bit AES encryption
One of NordVPN's claims to fame is its military grade encryption technology, which affords users sufficient protection, even when they are accessing unsafe public Wi-Fi networks. NordVPN also provides double encryption technology that routes exchanges through safe jurisdictions not under any major security treaty.
NordVPN adds to this security by being headquartered in Panama, which is also outside the reach of the prying eyes of the large surveillance agencies. This further gives conscious netizen a peace of mind that their sensitive information will remain outside the hands of unscrupulous third parties.
With a mind-blowing 5600 servers across 59 countries and growing, NordVPN truly has its cyber wings spread wide. Not only that, NordVPN has a global outreach, having servers in all six continents, which of course allows it to nurture its presence in these underserved markets as they continue to develop.
Also because of this wide net, NordVPN has a lot to fall back on in the rare event of a server being compromised, as there is always another nearby ready to pick up the slack. This is very important for those of us who either cannot afford any streaming disruptions for our job, or just really do not like entertainment anything less than perfect.
When it comes to tech support, NordVPN has a pretty decent lineup. For any issues that are not existential, or even if you have a curiosity, you can always reach them by email, which they are pretty good at responding to. For more pressing issues, they do have a live chat service where you can communicate to an actual person.
While carrying a monthly subscription of $11.95, NordVPN does also carry with all its subscriptions a 30-day trial period, during which you can ask for your money back for any reason whatsoever. When you think about it, that does count as a free month in theory.
Pros:

Lots of pricing options;

Netflix support kept up to date;

256-bit AES encryption;

Lowest price: $3.71
ProtonVPN

Features
P2P support? Yes
30-day money-back guarantee? Yes
Country of origin? Switzerland
Servers: 600+ in over 40 countries
Simultaneous devices: 5
Pros/Cons
Professional support
Modern interface and apps
AES-256 encryption
One of ProtonVPN's key differentiator is that it provides its customers not one, but two layers of encrypted protection when sending and receiving information online. ProtonVPN provides a security code that routes all exchanges through a safe location after the information is given the standard VPN encryption.
Being headquartered in Switzerland, ProtonVPN is outside the jurisdiction of the infamous Trans-Atlantic Fourteen Eyes security apparatus. Not only that, but the rerouting mentioned above does this through mostly Iceland and Switzerland itself, placing them firmly outside any major prying eyes' reach.
ProtonVPN is more than capable of serving its customer base, boasting 498 servers spread over 40 countries all around the world, and will almost certainly be expanding this network in tandem with the increase in subscribers. Another feature worthy of boasting is the fact that these servers are active on all six continents.
ProtonVPN has bandwidths that are truly world class, affording its customers a bare minimum bandwidth of 1 Gbps with most customers being able to access bandwidths of 10 Gbps. As far as movie junkies are concerned, this means movies can be streamed on HD without interruption.
ProtonVPN has a very user friendly tech support page. All major contingencies contain solution links neatly displayed on a single page, with anything from troubleshooting to just curiosity questions there for the inquisitive customer. If something is urgent, the tech support team can be very easily contacted, and a response will come promptly.
For the frugal consumer, although ProtonVPN has several subscription tiers, they also offer a free service available in several countries on a single device. It boasts a fairly reasonable connection speed for a free VPN and can be used in perpetuity.
Pros:

Professional support;

Modern interface and apps;

AES-256 encryption;

Lowest price: €4
Trust.Zone

Features
Complete anonymity? Yes
Unblocking of all websites? Yes
Pricing options: 4
Servers: 164 in 80+ zones
Free trial: Yes
Pros/Cons
Military grade encryption
Bitcoin accepted
App for mobile devices
One of the first impressions when visiting the Trust.Zone main page is that they take customer security very seriously and are keen to convey that to any potential and current customers. Being a free VPN, it is very impressive that Trust.Zone has a water tight no log policy.
Being headquartered in the Seychelles, not only is Trust.Zone outside the reach of any intelligence pact right now, but it is in such a remote location that the chances of the location eventually falling under such a jurisdiction is very low.
In line with its customer base, Trust.Zone has a network of 156 servers spread over 88 locations around the world and on all six continents. For a relative newcomer with a growing, but still modest customer base, having servers on all inhabited continents is quite an impressive feat.
Having no restrictions on any P2P connections or connection speed, Trust.Zone has earned the love of the multitude of data junkies that give them their loyal business. On top of that, the absence of any bandwidth restrictions means that movie lovers can also rest easy.
If customers run into any issue with their service, there is a very helpful FAQ section, as well as a troubleshoot guide to assist them promptly. If the issue is a little more pressing than that, there is a drop box whereby customers can send in a ticket, and Trust.Zone gets back to them as quickly as possible.
Even though Trust.Zone does carry several subscription tiers based on length of subscription, it does also carry a free version that can be used for three whole days, which is more than many free services out there, and it allows for up to 1 GB of data usage.
Pros:

Military grade encryption;

Bitcoin accepted;

App for mobile devices;

Lowest price: €3
Windscribe

Features
Browser extension? Yes
Pricing options: 3
Free trial: No
Unblocking of all websites? Yes
Locations: Servers in 60 countries
Pros/Cons
Military grade encryption
Available on all major platforms
App for mobile devices
Carrying one of the strongest encryption programs in the industry, Windscribe serves as a benchmark to other industry players when it comes to its commitment to protecting the privacy of their customers. Not only that, Windscribe has a strict no log policy, which is very rare for VPNs that offer their services for free, appealing to the frugal as well as the security conscious.
Based in Canada, Windscribe is more than capable of keeping its customers information safe from any unscrupulous third party that might wish to do them harm. Windscribe has encryption that is sophisticated enough that not only is it able to protect against espionage, but is also able to bypass the infamous Netflix firewall.
Windscribe has servers that span 60 different countries in 110 cities and across five continents. This sort of global outreach, especially for a VPN service that can be accessed for free, is really a very impressive feat to behold and should not be taken lightly by the competition.
Not only has Windscribe bypassed the restrictions of Netflix, but it is also safe for torrenting, although it is not responsible for any legal ramifications. Therefore, customers are able to enjoy uninterrupted HD streams of not just their favorite movies,  but also their favorite tv shows on Netflix, all in just a few clicks.
Windscribe has one of the most minimalist, and as such user friendly, support pages of any VPN. Everything from FAQs, setup guides, and even a subreddit are all on display for the customers' choosing. And of course if there is a pressing problem, the tech support team can always be reached through the ticket inbox.
Although containing some subscription categories, the mainstay of Windscribe is its free service. The free service is available in 10 different jurisdictions in Europe, North America, and even Asia. With the free service comes a full 10 GB of bandwidth that you can use at your convenience.
Pros:

Military grade encryption;

Available on all major platforms;

App for mobile devices;

Lowest price: $4.08
Important Factors to Consider When Choosing a VPN Service
Not all VPNs are created equal. There are some that seek to be the jack of all trades, whereas others aim to be the master of one. This is why it is important that an appreciable degree of research be done before settling on a VPN that best suits your needs.
Server Selection
There exists a good deal of variation in number of servers from VPN to VPN. Some VPNs serve niche markets, whilst some try to have a global outreach. This is very important for netizens, as not all VPNs provide the necessary reach, which is something that definitely needs to be watched.
Connections Speeds
Some VPNs have gone all out when it comes to bandwidths so as to attract the infamous streaming junkie demographic, whereas others offer speeds that are impressive, but they rather focus more on other aspects of their service. VPNs usually display their average bandwidths in plain view as an advertisement.
Data Limit
For those who understandably wish to save completely and sign up for a free VPN, one thing to definitely pay attention to is the data caps placed on them. Data caps are nearly universal for free VPNs, so be sure to select one that you can work with.
Use a Free VPN for Firestick Today
There are several good VPNs out there, as well as paid VPNs that offer money back guarantees. The latter is probably the preferred option, as these periods of use do not come with any restrictions, and they last much longer than free trials. Regardless, there are many good free VPN services for Firestick in today`s market.