Watch F1 with a VPN – The Hungarian GP Starts Soon!
If you are outside Hungary, you can watch the Hungarian Grand Prix with a VPN. When you use a VPN, it gives the impression that you are in another country because it will route your internet traffic via a distant server. For your convenience, we have put together a quick tutorial on how to watch F1 with a VPN. Also, we will look at how you can watch the Hungarian Grand Prix from abroad. We found that ExpressVPN stands out as the best VPN to watch F1.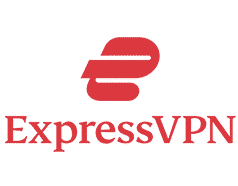 Get 49% off now
All About the Hungarian GP 2022
Formula 1 is in charge of planning the Hungarian Grand 2022. The first practice session will begin on July 29, while the race will occur Sunday on July 31.
This F1 Hungary GP 2022 race track is 70 laps and is 306.63 kilometers long, using a 4.381 km long circuit. A mere 18km separates Budapest from the Hungarian Grand Prix in Mogyoród, and tension is sure to be high! On July 31st, the Formula 1 race will get underway at 9:00 a.m. EST., and if you happen to be an early riser to catch the action, F1 TV, Sky Sports, ESPN, and Fox Sports will all have access.
Max Verstappen is the F1 title leader at the moment, while Charles Leclerc is his biggest rival. The GP in Hungary has previously been dominated by Lewis Hamilton who has seen victory there eight times in the past, including consecutive wins from 2018 to 2020. Last year, it was snatched away from him by Esteban Ocon, while Hamilton took a close second.
Neither Verstappen, nor Leclerc has won the Hungarian GP before so either of them taking the podium will make history for them, but with Hamilton sitting in 6th on the standings, and his past in Mogyoród, he could be hoping to secure some points to try to make his way up the driver's leaderboard.
Watching F1 with a VPN
To watch Formula 1 races, you typically need a paid TV subscription or a subscription to an online sports streaming service. Unfortunately, access is still limited depending on location, even with memberships and purchases.
Hence, you must watch F1 online through a VPN if you reside in a nation without broadcasting rights. A VPN enables connections to save virtual servers in several countries across the globe. Your IP address is spouted by this connection to give the impression that you are somewhere else. Besides watching F1 free with a VPN, you can watch F1 races on channels like RTBF, ServusTV, ABC, ESPN, ESPN 2, Sky Sports F1, etc.
Pick the Best Formula 1 Hungarian GP VPN
The best Formula 1 Hungarian GP VPN should have features that give you a stress-free streaming experience. These features include top-notch security, a no-log policy, a kill switch, etc. This section will look at the best VPNs that offer these features. At TechShielder, we have many years of experience reviewing VPNs while unbiasedly highlighting true features.
These best VPNs include:
ExpressVPN

Features
Number of servers: More than 3,000
Speeds: Unlimited
Server locations: 160 in 94 countries
Maximum devices supported: 5
24 live chat: Yes
30 day money back guarantee: Yes
Pros/Cons
Fastest VPN out there
Strict no logs policy
256-bit AES encryption
This service provider's very fast connections allow you to watch the Hungarian Grand Prix with a VPN. ExpressVPN is more than sufficient for streaming and torrenting. The software supports various encryption protocols for online security, including OpenVPN, L2TP, SSTP, and IPSec. Users can be guaranteed that the VPN is secure since it has a smart DNS that guards against DNS leaks. In addition, users may test ExpressVPN risk-free thanks to the company's 30-day money-back guarantee. However, the software doesn't have a free or trial version of the software.
Pros: Fastest VPN out there; Strict no logs policy; 256-bit AES encryption;
Lowest price: $6.67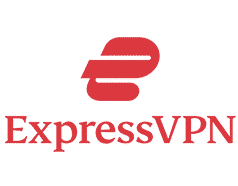 Get 49% off now
NordVPN

Features
Cryptocurrency accepted? Yes
Simultaneous connections: 6
Dedicated IP-addresses? Yes
Servers: 5342 in 58 countries
Pros/Cons
Lots of pricing options
Netflix support kept up to date
256-bit AES encryption
NordVPN is another option to use to watch F1 with a VPN. There are more than 5,200 servers in 59 countries on this VPN network. With this VPN, residents of many countries can enjoy Formula 1 and watch the Hungarian GP in high-quality video.
Additionally, this service has excellent geo-blocking protection. You only need to choose the proper nation if you want to view a stream from outside. Access the US and watch the race on ESPN.
NordVPN offers users a 7-day free trial for Android users. It works well on all devices and operating systems. Additionally, there is a 30-day money-back guarantee. Meanwhile, you can connect six devices simultaneously no matter the payment plan you subscribe to.
Pros: Lots of pricing options; Netflix support kept up to date; 256-bit AES encryption;
Lowest price: $3.71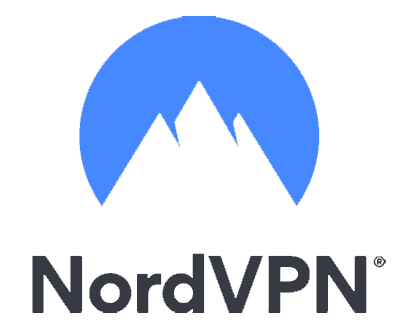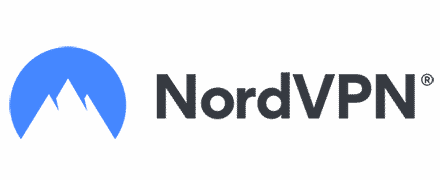 Get 66% off now
Surfshark

Features
Free trial? Yes
Simultaneous connections: Unlimited
Ad blocking? Yes
Servers: 1000+ in 61 countries
Pros/Cons
No footprints
Allows torrenting
256-bit AES encryption
Surfshark is an excellent VPN to watch F1. It is renowned for its excellent performance due to its 3,200+ servers spread over 65 countries. Additionally, this service provider takes advantage of the quick and secure new WireGuard tunneling technology.
Surfshark blocks streaming services like Netflix, BBC iPlayer, Disney+, etc. If your internet connection is strong, you should be able to watch Formula 1 in HD or perhaps UHD (4K).
Pros: No footprints; Allows torrenting; 256-bit AES encryption;
Lowest Price: €2.09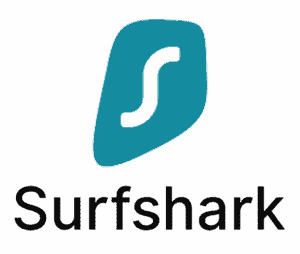 Get 81% off now
Using a Free VPN to Watch F1
Using a free VPN to watch Formula 1 is feasible but not advised. You won't be able to watch the whole race using a free VPN. This is because these free VPNs often offer weak unblocking capabilities, limited locations to pick from, and bandwidth restrictions. At times, free VPNs can often cut out too, making unwanted breaks in the action.
Any free VPN that has no restrictions will have extra costs. Most of these "free" VPNs steal your personal information and browser history and resell it for a fee since managing a VPN service is expensive. As a result, you risk becoming the victim of financial fraud and identity theft. You would be better off taking advantage of a premium VPN's money-back guarantee rather than wasting your time with a free VPN.
Conclusion
To watch Hungary GP in 2022 compete online, you only need a steady internet connection and a trustworthy VPN provider. However, a VPN can provide more than just access to live Formula 1 broadcasts. Watching F1 online through a VPN ensures you are always secure and anonymous, keeping you safe from hackers or scammers. Additionally, the best VPNs for Hungarian GP can assist you in unblocking various types of entertainment, including streaming services and social networking websites. ExpressVPN is the best VPN for Hungarian GP.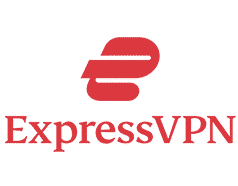 Get 49% off now
Related articles