Using ExpressVPN on PS5 – A Step By Step Guide
Finding a reliable VPN for PlayStation might not be easy because consoles can sometimes be a challenge to set up. Most VPNs significantly increase your latency, making online gaming difficult due to lag, and that's why you need to pick the right VPN.
When you choose the right VPN, you can increase your speeds, access geo-restricted material, and decrease input latency on the PlayStation 5 using a fast and dependable VPN such as ExpressVPN.
This article will examine ExpressVPN on PS5. We will also show you how to use ExpressVPN on your PS5.
Overview of ExpressVPN
Although ExpressVPN is expensive, it is a worthwhile VPN. Our testing has shown that it is a top-notch VPN in terms of security, functionality, and support. It also has a fantastic smartphone app.
The MediaStreamer is one of ExpressVPN's most alluring features. With the help of ExpressVPN MediaStreamer, customers can access geo-blocked popular streaming services. You can access well-known streaming services like Netflix, Hulu, Amazon Prime Video, HBO, etc., with ExpressVPN.
The fact that ExpressVPN provides DDoS protection is another reason to consider using it when gaming, the best part is that ExpressVPN allows for five simultaneous connections.
ExpressVPN is one of the most incredible solutions available regarding safe, dependable, and simple-to-use VPN programs. Furthermore, they provide specialized applications for all popular platforms and devices, such as Android, Windows, iOS, and MacOS.
How to Set Up ExpressVPN on PS5
In order to get ExpressVPN on PS5, you'll need to be a little more proactive. You won't be able to get a VPN on the PlayStore through your PlayStation, so you'll need to get ExpressVPN on your router or through your PC. It'll still protect your PS5 play, but just be a little different in the way its installed.
Expressvpn PS5 via a Router
1. Go to "Settings" in the top right corner of the PlayStation 5 main menu.
2. Navigate to "Network," then "Settings," on the left sidebar.
3. Select the option to Set Up Internet Connection.
4. Depending on what you're using, choose Use Wi-Fi or Use a LAN Cable when requested.
5. Pick "Easy" when prompted to choose a technique.
6. The PS5 interface will walk you through each stage of the procedure. Leave everything as it is.
7. You can choose from among the Registered Networks straight soon as well. Then, click "Options" (3 horizontal lines) on the PS5 controller, select Advanced Settings, and set Proxy Server to Don't Use.
8. Put in the required VPN credentials.
9. Choose Do Not Use a Proxy Server when requested.
10. Accept all options. Then return to the previous step, and turn on the switch next to "Connect to the network."
11. Restart your PS5.
ExpressVPN PS5 Setup via a WIndows PC
1. Connect your PS5 to your PC via the Ethernet cable.
2. On Windows, right-click on the Start menu, then select Network Connections.
3. On the right-hand side, under Change your network settings, click on Change adapter options.
4. Right-click your active Internet connections and select Properties.
5. Connect your PS5 to your computer. If you're using a Wi-Fi, you can skip this step. Connect your PlayStation to your computer via an Ethernet wire. Additionally, you can connect your computer to your router via a second ethernet cable, which will provide higher rates than a Wi-Fi connection.
6, Create a connection with ExpressVPN.
7. Open the network settings on your computer. Select "Mobile Hotspot" and turn it on if you're not utilizing an ethernet wire.
8. Modify your adapter options. This choice is located under "related settings" if you scroll down. In the Network Connections box, you will notice a network with the name Local Area Connection after doing this.
9. Navigate to the "Sharing" tab. Make sure Allow other network users to connect using this computer's Internet connection is checked in the Sharing tab.
10. After clicking OK, turn to your PlayStation 5 and establish a VPN connection if you haven't already.
11. Next, you need to set up your PlayStation connection. Navigate to "Settings" > "Network" > "Connect to the internet."
12. For Wi-Fi connections, select Wi-Fi, then join the previously set up network. For Ethernet, select "Use a LAN cable" > "Easy." Select "Do not use a proxy server" if prompted.
ExpressVPN PS5 Setup via a Mac PC
1. Connect your Mac and PlayStation. If you are using Wi-Fi, you may skip this step. Instead, connect your macOS device and PlayStation via ethernet. Additionally, you may connect your macOS to your router/modem with a second ethernet cable, which will provide faster speeds than a Wi-Fi connection.
2. Share your internet connection. Navigate to "System Preferences" > "Sharing" > "Internet Sharing." Select "Share your connection from." Based on how you're going to connect your PS5, choose either Wi-Fi or ethernet under "To computers using."
3. Create a username and password. If you're connecting through a LAN cable, omit this step. Instead, to change the name and password of your hotspot, click "Wi-Fi options." Then, click "Turn Wi-Fi On" if you get a pop-up that instructs you to do so to share your Internet connection.
4. Enable Internet Sharing. If a pop-up window asking "Are you sure you want to turn on Internet sharing?" appears, then click "Start."
5. Join a server using your VPN. Launch your VPN client on your Mac and connect to the desired server.
6. Set up the connection for your PlayStation. Connect to the internet by going to "Settings" > "Network."
7. Select Wi-Fi to connect to the network you previously set up for Wi-Fi.
8. Select "Use a LAN cable" > Easy for Ethernet. If asked, choose "Do not use a proxy server."
How to Set Up Media Streamer with ExpressVPN
Conclusion
A fast VPN gives you a better PS5 gaming experience. Nonetheless, connecting a VPN to PS5 is a process but ExpressVPN is a fantastic choice since it's quick and simple to set up and use.
Frequently Asked Questions
Can you get Early Access to Games and Downloadable Content (DLC)?
Sometimes using a VPN while gaming could get you early access to DLC and games that aren't yet available where you live. You can configure your server location to the US, buy the game, and play before everyone else, for instance, if a game is launched in the US but not yet in Europe. In certain circumstances, this also relates to DLC.
Does Using a VPN with PS5 boost Gaming Speeds?
It does. If your ISP (internet service provider) is consciously slowing down certain types of network traffic, ExpressVPN could be able to get around these limitations and return your network speeds to normal. In some cases, gamers have even reported seeing higher gaming speeds than usual.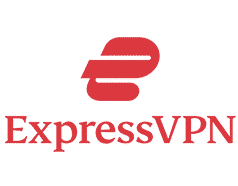 Get 49% off now