Is Surfshark a Good Choice for Torrenting?
Surfshark is one of the most respected VPNs available in the VPN market. While it seems to have an excellent reputation among VPNs, we want to scrutinize it under the radar of some essential features.
One of the qualities any top tier VPN must possess is great torrenting ability. Torrenting involves transporting data through the BitTorrent network. Files are generally downloaded through a server, but with torrenting, it is different. You get to download files from another user.
While it offers a great way to get files across the Internet, it could be a risky business due to copyright infringement laws. The only way to avoid such problems and any other one that might arise regarding torrenting is using a good VPN.
Surfshark claims to be a good choice for Torrenting; we want to put it to the test to find out if it really is an excellent choice for torrenting.
Surfshark Overview
Surfshark is a VPN service provider based in the British Virgin Islands. The company is relatively new to the VPN market but has been able to earn some reputation among the top tier. It offers really great services. It has over 1700 servers in more than 63 countries. Its servers are stable and provide a reliable connection, with blistering speed.
It also offers a no-log policy, meaning that it keeps no record of users' data. It offers top-notch security and privacy and uses the best encryption technology in the world (AES-256 bit) along with other security features. These include the kill switch, which disrupts all network connections if your VPN connection drops.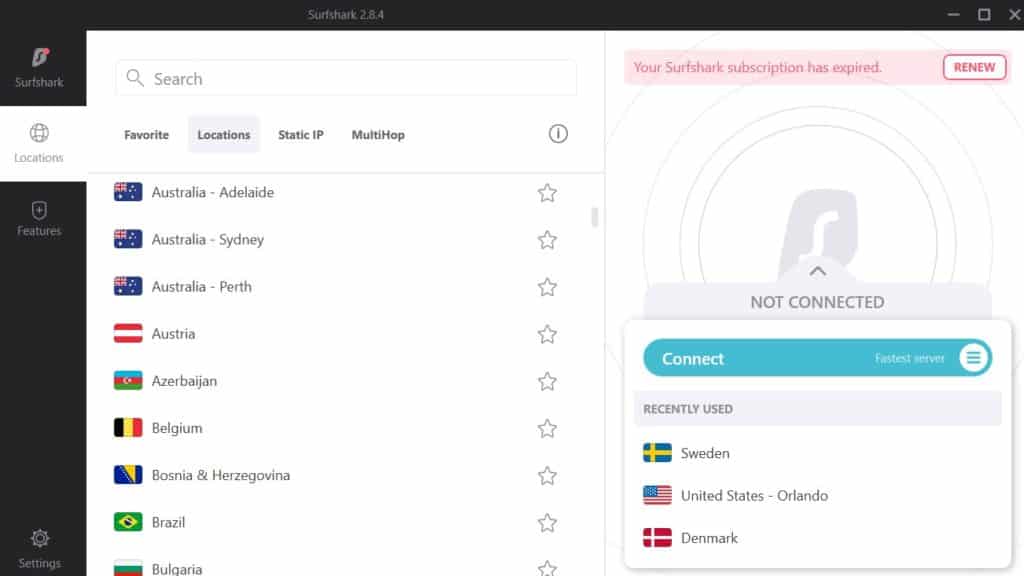 Surfshark has no limit to the number of devices that can log in simultaneously using one account. It also has dedicated apps for different devices, including Android, iOS, Windows, macOS, Linux, and other devices. It also offers excellent prices and pricing that are pocket-friendly. Its monthly plan is its best plan, and all the plans come with a 30-day money-back guarantee.
While Surfshark is an excellent VPN overall, we want to find out if it is a good option for torrenting.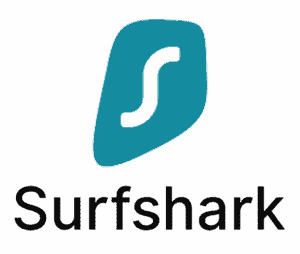 Get 81% off now
Is Surfshark Suitable for Torrenting?
Before we answer this question, we must first discover what makes a VPN torrenting worthy. These criteria must be present and equally excellent. We will discuss each of these criteria and conclude if Surfshark meets up.
Server Coverage
For any VPN-related activity, a server is needed. For torrenting, the case is no different. To torrent safely and effectively, the internet user must connect to a VPN server. It's not just any kind of VPN server, but a server specially optimized for torrenting.
These servers are called P2P servers. They are optimized to handle peer to peer connections, letting you download or upload data at a high-speed rate while securing you from all the risks involved with torrenting. Your IP address would be thoroughly masked, making it impossible for your provider or any other person to track your activity.
After thoroughly assessing Surfshark, we can confirm that they have excellent and functional P2P servers that can be used to download torrent at great speed while offering security and privacy. So when it comes to servers for torrenting, Surfshark gets an excellent pass mark.
Security and Privacy
Security and privacy are essential aspects of an internet user's life. Torrenting could be a very dangerous ground to tread because it can involve privacy and copyright law infringement.
If you want to choose a VPN for torrenting, it is advisable to choose one with a security and privacy system that would not be caught napping any time. Surfshark has such a robust and trustworthy security and privacy system. It uses the AES 256-bit encryption, which is the best in the world. This encryption is used by the top military services in the world and top government organizations to encrypt their data. It is practically impregnable.
Along with the AES 256-bit encryption, Surfshark uses a kill-switch function, which stops all internet activities if there ever is a drop in your connection to the VPN service provider. This ensures that there is no spill of your log or your current location.
Additionally, it offers a no-log policy, which ensures that there is no record of your log. Surfshark is excellent at its security and privacy game. It passes the test for this criterium in flying colors.
Speed
For a VPN to pass the torrenting test, it must pass the final test: the speed test. Speed is a measure determining factor of whether a VPN works great for torrenting or not. Torrenting is a high-end task and usually involves the downloading of rather large files. For that to perform smoothly, great speed is a must.
The norm with VPN is that they usually slow down your network speed because of the layer of encryption and security that it adds to your connection. A good VPN would, however, be able to provide incredible speed for downloads along with security. After testing the speed of Surfshark's servers, we can say that their speed is exemplary.
You could get your downloads done in ample time while using a very secure connection. Surfshark also offers unlimited bandwidth, which makes torrenting a delight instead of a bore.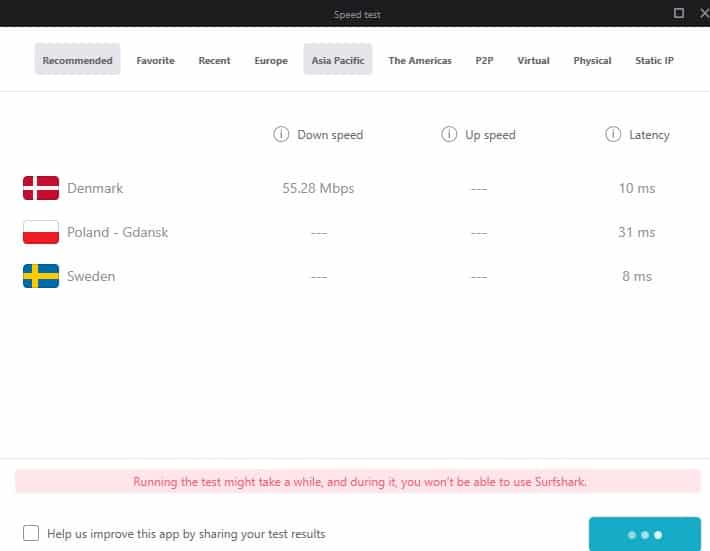 Our Verdict
Is Surfshark a good choice for Torrenting? Yes, it is. From our analysis and testing of its features, we can boldly recommend Surfshark to anyone seeking a VPN for torrenting.
Having Trouble When Torrenting With Surfshark?
When using Surfshark for torrenting, one challenge you might encounter is a slow download speed. When your download speed is slow, here is what you need to troubleshoot the problem:
Check your server
Are you connected to a P2P server? If you are not, you should switch to a P2P server. Also, check the load on the server. In the event that so many people are using that server, then you should switch to a server with less load. If that doesn't solve the problem, then turn off your connection and turn it back on. If that still doesn't solve the problem, then restart your device completely.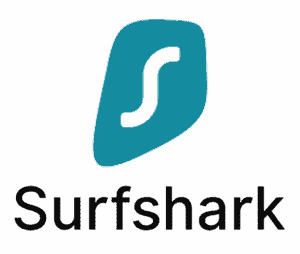 Get 81% off now
Conclusion
Surfshark is a great VPN, and it meets up with the essential standards for torrenting in all ramifications. It has the right kind of servers (P2P). It also offers the right type of security that is needed to keep you protected when torrenting. Even more, it offers top speed and unlimited bandwidth for torrenting. Overall, Surfshark would handle your torrenting needs any day, any time. Give it a try today.