How to Use NordVPN on Firefox?
Virtual Private Networks are how you scale above all limitations that the typical internet user experiences. They ensure top-notch security from all malware, while simultaneously protecting your privacy. Without argument, NordVPN is one of the best providers around.
It is one thing to know the function of something, and it's another to understand how to use it. How exactly do you get your VPN to function? In this article, we will be walking you through step-by-step instructions on how to use NordVPN on your Firefox Browser.
Setting up NordVPN with Firefox
You only need a few requirements:
1. A Computer System: It could either be a desktop or a laptop. There are no specifications whatsoever. NordVPN is compatible with the primary computer, and even mobile operating systems. Hence, you're good to go, whether your system is a Mac or Windows.
2. Mozilla Firefox: This is rather obvious. You may wonder, however. Why Firefox? Beyond any doubt, Mozilla Firefox is one of the most used browsers by computer users around the world. This is because of its user-friendliness and incredible versatility. Amongst other Easter eggs, by the add-ons feature, it supports a lot of third-party applications. This feature is very relevant to this discussion.
3. An active NordVPN subscription: While this is the last requirement, it is not the least. To enjoy the features that NordVPN will offer to enhance your internet presence, you have to subscribe. Fortunately for you, NordVPN is not one of those VPNs that do not require payment. Yes, you are indeed very fortunate. Read till the end, and you'll find out why. Not to worry, however, it is not the most expensive subscription plan in the world. For the value you get, it is more than worthwhile.
Step by step
It's not nearly as complicated as it sounds. If you have the most basic computer skills, and can follow simple instructions, you're sure to get the hang of it.
Open your Firefox browser and click on the menu in the top right corner of the window.
Navigate to add-ons. A new page should display a small search bar.
Type in NordVPN, and press enter.
From the search result, select the NordVPN extension. Add to Firefox after.
The NordVPN extension icon can now be seen at the top right corner of the browser homepage, among other add-ons.
Clicking on this extension icon should directly open the menu of the integrated application.
You should see text boxes to input your login details (username and password).
Upon successful sign-in, select auto-connect to immediately establish a connection with the best server relative to your location. This is mostly used when all your needs are general security, privacy, and ad-blocking.
If your mission on the internet is, however, location-sensitive, you will need to select 'Connect to a specific country' just beneath 'auto-select.' This, for instance, is useful when you need to access Netflix Japan, from the United States.
The extension icon will light up green, indicating a successful connection. Note that once connected, the extra-security you benefit transcends your activities on Firefox alone. It instead protects you on every other platform you might be represented on at that moment.
When you are done, click again on the extension icon and disconnect.
And there you have it. Easy-peasy! It's only 11 steps here because we want to ensure you understand. When you've done this once, you can almost shut your eyes and do it for another person. You should also know that on subsequent use, you only need to follow from step 6 down.
We realize that Firefox exists on even mobile devices. Its use is, however, not as common as it is on computer systems. Even at that, the same guidelines apply to use Firefox on your Android or iOS mobile device.
Why NordVPN is best for Mozilla Firefox
Asides from the conventional VPN functions, the NordVPN extension for Firefox possesses some unique additional features. These include the following: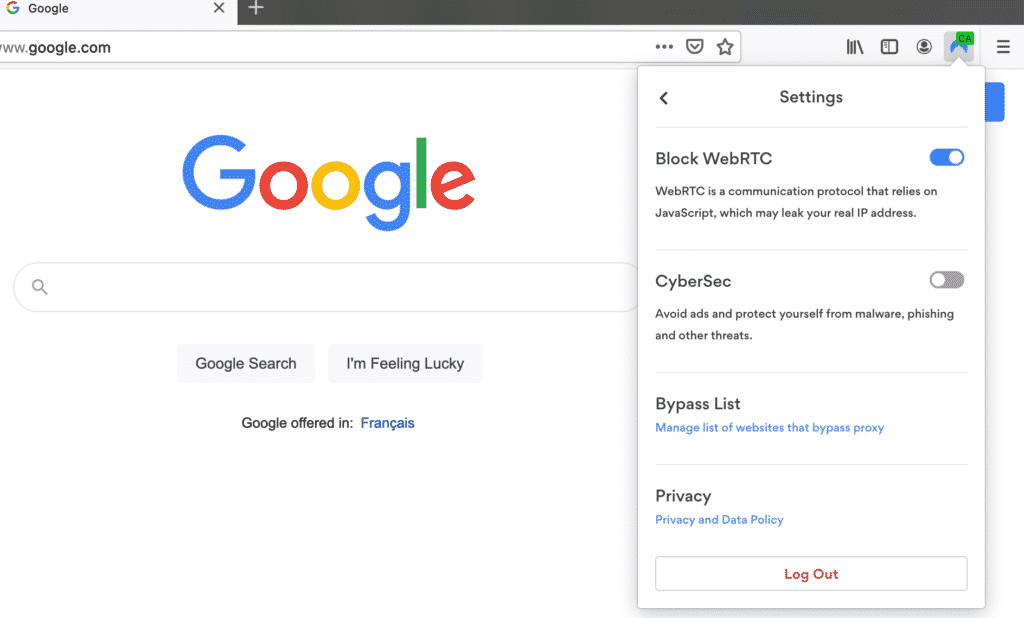 WebRTC blockage: WebRTC is an open-source project that provides web browsers with real-time communication. It does this through simple application programming interfaces. In the course of surfing the internet, these protocols may leak your IP address. NordVPN ensures against this havoc.
CyberSec feature: The CyberSec feature ensures you have a smooth internet experience. It does this by actively blocking annoying ads. Everybody has had their fair share of this frustration. You can, therefore, imagine the pure bliss that this feature offers you. CyberSec also automatically protects you from dangerous malicious websites as you surf the net.
Why free VPNs are a terrible idea
Beyond the fact that it is absolutely unsustainable to not demand even the smallest charges from customers, it is highly suspicious. You know what they say: if a thing is too good to be true, it most likely is!
If a Virtual Private Network is free, it surely does not provide as much security as the ones you pay for. It could glitter, but it is not gold. Porous security is as good as no security at all. And doesn't this just defeat the whole point of using a VPN? As bad as this is, there probably would be minimal damage if this is all that could go wrong. Of more significant concern, however, is that those behind the schemes of free VPNs are the hackers you're seeking protection from. The free VPNs only serve as Trojan horses, hence the 'Wolves in sheep's clothing.'
Some users have testified of the good credibility of free VPNs. But isn't it suspicious enough that different users have different experiences using the same service? You could be lucky or not. It's not worth finding out.
NordVPN runs very affordable subscription plans, with a sure 30-day money-back guarantee, if you're not satisfied with the service. You're covered!
In conclusion
If you think an ordinary internet connection offers you the world without limits, you're not entirely right. An internet connection via a Virtual Private Network is what affords you truly unlimited access. Use NordVPN on your Firefox browser, and find out all you've been missing. Read our NordVPN review today.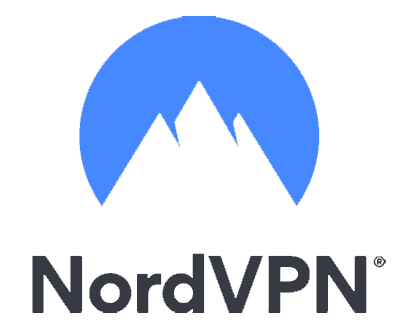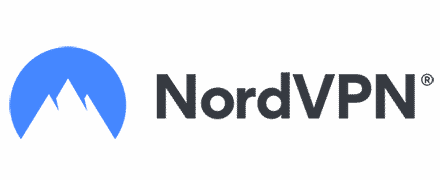 Get 68% off now