How to Setup and Use NordVPN on Synology (Updated for 2023)
NAS, otherwise known as Network Attached Storage hardware, are incredible devices that offer access to 'a centralized storage' that help you keep your most important files safe. Also, they provide you with remote access to those files from anywhere in the world.
Synology is one of the most popular NAS manufacturers. The company has a variety of products and features that help cater to your personal and professional needs. Fortunately, this includes compatibility with VPN services, thus ensuring your data is not only kept safe, but also highly secured.
Similar to Synology, NordVPN is a top-player in its own space as a VPN service provider. It has an impressive 5855 servers in 59 countries alongside several other benefits and features to offer you premium internet security. In this article, we will breakdown all you need to know about setting up NordVPN on your Synology devices. Dive in!
Setting up NordVPN on Synology hardware
NordVPN offers the OpenVPN feature that makes the provider work optimally with Synology. The steps detailing how to setup NordVPN on your Synology hardware are given below:
Step 1: Access your Synology hardware by logging in. Then, locate the Control Panel.
Step 2: Next, locate the Network icon. This can be done by typing in the keywords into the search bar or by glancing through the page.
Step 3: Navigate to Network Interface. Then click on Create. A pop-up will display Create VPN Profile, click on it.
Step 4: Under connection method page, choose OpenVPN (via importing a .opvn file). Then, confirm the selection by clicking on Next.
Step 5: Next is to select a server. To do so, check out NordVPN's recommended server function  and download the configuration file needed.
Step 6: Return to the Create Profile section. Under General Settings, import the downloaded configuration file and fill in relevant details. Click Next to confirm.
Step 7: For Advanced Settings, check all boxes listed and click on Apply.
Step 8: Complete the process by selecting the profile you created and click Connect.
Step 9: Your profile status should change to "Connected" once the connection is made. In a case where a problem develops concerning the connection, open the downloaded configuration file on your PC. Then, add the line below to it.
log-append /var/log/NordVPN.log
After this, re-import the file and connect again. Then, send NordVPN the log file from the directory below:
/var/log/NordVPN.log
Why you should use NordVPN on Synology
NordVPN remains one of the most acclaimed VPN providers in the world. Of course, this isn't surprising as it has been around for a while now delivering top-notch services for users for years. Therefore, you can rest assured that with NordVPN, the absolute best is always guaranteed when it comes to the security of your information on Synology.
However, the offer doesn't end at "being secured" alone. NordVPN offers a list of several other benefits that are available on a global scale. Here are some of them:
1. Hidden identity on the web
Ordinarily, the Internet is a self-exposing platform. This means that it works as a system that reveals information about its users to one another. And examples of this info include your IP address, web activities, and other forms of records that are taken by your ISP, browser clients, and so on.
Using NordVPN helps you get rid of this flaw as it ensures that your information and activities are always kept hidden and privy only to you. It offers fantastic features such as DNS leak protection, Automatic Kill Switch, and Strict No-logs Policy.
The DNS leak protection and Automatic Kill Switch act as an additional measure to ensure your data traffic is never exposed. While the Strict No-logs Policy means your digital activities are never recorded. That way, you can access, share, and download on Synology without any external party keeping an eye on you.
2. No limit on access
Nord VPN has 5000+ servers operational in several countries globally. This means that it not only offers you data security but also an opportunity to access its services from anywhere in the world. How is this important?
Well, sometimes, you may find yourself in situations where you can't access your personal data due to geographical or censorship restrictions. However, NordVPN helps you overcome your ordeal using its features that help it adapt to prevailing conditions.
An instance is a scenario where you want to share information remotely from Synology to an online community in Japan. However, because you are not within the country's boundaries, your access may be denied. Here, NordVPN saves the day as it can help you remotely set your location as Japan and all problems are solved.
Best deals you can get with NordVPN
NordVPN's impressiveness does not end at the attractive features and services alone. The VPN provider offers diverse options of subscription plans that fit perfectly into varying needs and capabilities. Check them out below:

2-year plan: The NordVPN 2-year plan is an excellent deal from NordVPN if you're looking to save a lot of money while enjoying NordVPN's services for the long term. The plan comes at a rate of $3.67 per month for 24 months. Also, it offers a discount that saves you 69% on original pricing. There's more; you even get extra three months free when you use Synology on this plan.
1-year plan: The NordVPN 1-year plan is another great option. It comes at a rate of $4.92 per month for 12 months. Furthermore, the plan offers a discount of 51% on initial pricing and is the shortest of both NordVPN long-term plans.
1-Month plan: Of course, sometimes you need a quick fix, and that's what the NordVPN 1-month plan is about. The plan is charged at a one-time rate of $11.95 per month and is the shortest of all of NordVPN's subscription plans.
NordPass Premium: This is an extra subscription option for your passwords. You can opt to add it to your full NordVPN subscription. For just $2.21 monthly, you can store, organize and access your passwords from anywhere. This price saves you a whopping 55%, so you should jump at it.
NordLocker Premium: The NordLocker is another feature you can add to your NordVPN subscription for just $1.32 monthly. This plan at a 73% discount offers you end-to-end encryption for all your cloud files. NordLocker even allows you to sync your device files so that you can access them from anywhere.
In case you are not satisfied with the services offered, NordVPN has a 30-day money-back guarantee on all plans.
In conclusion
Synology offers you access to your important files at all times, while NordVPN ensures that those files are always safe and secure. With the information provided in this article, using NordVPN on your Synology devices will be a breeze.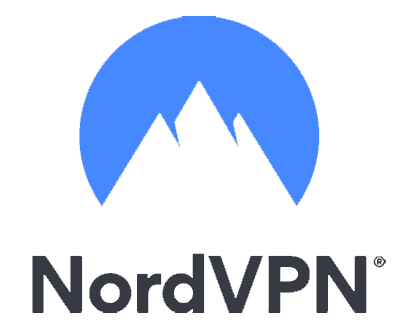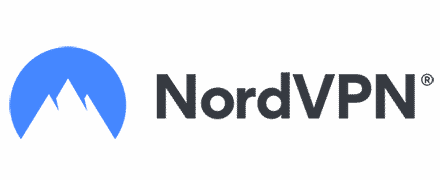 Get 66% off now