How to Setup and Use NordVPN for P2P – Use a VPN for P2P
P2P is a common type of data-sharing technology among Internet users today. It allows you to connect and transfer files with other people directly. Thereby, removing the need for reliance on external parties like websites for hosting and downloads.
However, it is advisable to employ VPN services like NordVPN while using P2P networks. Why? Unfortunately, P2P technology also opens your personal information to outsiders while you engage on its networks. This exposes them to threats like unwanted monitoring and hacking.
This article addresses this problem as it provides a detailed guide on setting-up NordVPN for your P2P networks, and the perks that accompany it.
Setting up NordVPN for P2P
NordVPN has native apps specially designed to support P2P networks on your devices. That way, you can easily access its VPN services with ease. However, if you do not have the app, you will need to do a proxy setup. A guide on how to do this is highlighted below:
Step 1: Open your P2P file-sharing network application (uTorrent or BitTorrent).
Step 2: Navigate to Options. Click on it. Then, select Preferences.
Step 3: A new page will pop up. There, click on Connection.
Step 4: Navigate to the Proxy Server section and select HTTP or Socks5 as the 'type.' Here, the type is dependent on your P2P network.
Step 5: Fill in Proxy using a P2P-supported server that can be chosen from NordVPN's server picker. To select the preferable server, access this link. Then select Show advanced options, click on Select server type, and select P2P.
Afterward, navigate to Select security protocol and pick HTTP or Socks5 depending on the selection you made in Step 4. Then you will see the recommended server.
Step 6: Fill in the Port using 80 for HTTP Proxy type and 1080 for Socks5.
Step 7: Tick all boxes under the Proxy server and Proxy privacy sections.
Step 8: Fill in your NordVPN Username and Password in the authentication area.
Step 9: Click OK to confirm, and congratulations, you are connected to NordVPN.
If you want to confirm your connection status, access this website. Navigate to Torrent Address detection. Then, select this Magnet Link. A new page will appear. Choose the P2P network which you are using and then select OK.
Your P2P network will launch automatically, and the Magnet Link will begin to synchronize. While your connection is running, return to the VPN confirmation website. A new IP address will be displayed. The address should be the same as that of NordVPN, thus confirming your secure connection.
Why you should use NordVPN for P2P
VPN services provide you with needed security at all times. This allows you to enjoy your P2P networks without fear of hackers and snoopers gaining access to your privacy. NordVPN is a top-player in offering those services. It provides several other benefits alongside its guaranteed security to help you enjoy the best experience as you share your favorite content. We have listed some of them below:
1. NordVPN helps you remain anonymous on the web
NordVPN provides you with amazing features such as DNS Leak Protection, Automatic Kill Switch, and Strict No-logs Policy, that help you keep your identity hidden on the Internet. This is important as P2P networks reveal details of your activities on them to other users. How do these features work?

DNS Leak Protection ensures that details of your activity on the web are never accessible to external parties like your ISP. While the Automatic Kill Switch provides an extra layer of defense when your connection to your VPN suddenly drops. Also, NordVPN's strict No-Logs Policy ensures that your activities are never monitored or recorded on P2P networks.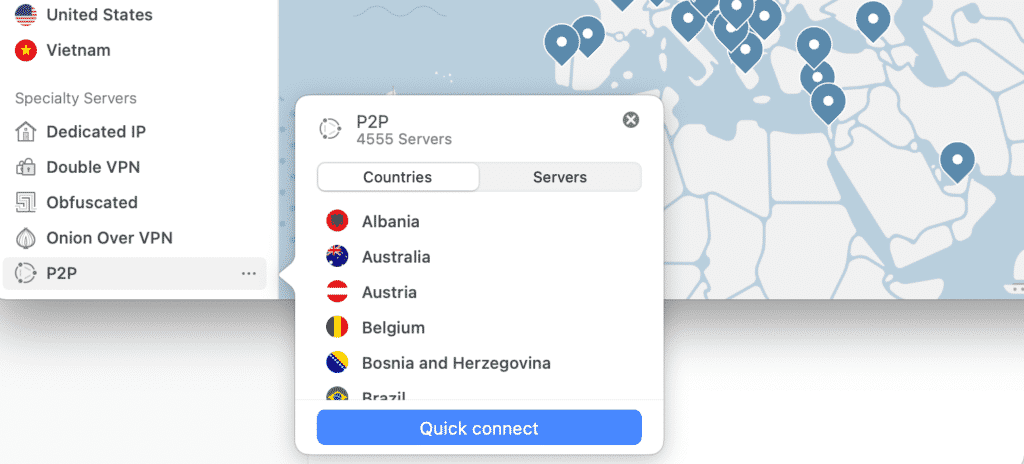 2. NordVPN offers you unrestricted and super-fast web access
Sometimes, P2P networks are inaccessible due to geo-restrictions and censorships. However, employing VPN services can help you overcome these obstacles easily. In the case of NordVPN, the provider beats geo-restrictions and censorships with ease by means of its globally located servers.

For instance, you want to access a P2P network located in the USA, but you were denied access because you do not live in the country. NordVPN gives you an opportunity to set your location to one of its remote servers in the country. Thus, offering you unrestricted access.

Also, NordVPN allows you to bypass limitations put on your Internet activities by your local ISP. An example would be bandwidth throttling that slows down your Internet connection. And of course, this is a big issue as P2P networks often involve heavy data. NordVPN helps you here by equipping your internet activities with military-grade encryption. That way, your ISP cannot track and throttle your bandwidth, thus giving you super-fast web access.
Best deals you can get with NordVPN
NordVPN's variety of impressive subscription packages is another reason it is a favorite among P2P network users. The provider has different plans designed to suit your specific needs and capacity.

The 3-year plan: This exclusive deal is one that is optimized for NordVPN's long-term subscribers. It offers you a jaw-dropping 70% discount on the original price and goes for a rate of $3.49/month.
The 2-year plan: This plan is another excellent deal for NordVPN's long-duration subscribers. Here, you get to save 58% on the initial price as it goes for $4.99/month for 24 months.
The 1-year plan: NordVPN's annual plan is the last of the provider's packages with a discount offer. It comes with a 41% discount and goes for a rate of $6.99/month.
The 1-month plan: Sometimes, all you need is a "quick resolve" to access your preferred P2P network. This plan is for those moments. NordVPN's one-month plan goes for a rate of $11.99/month.
All plans are accompanied by a 30-day money-back guarantee. So, you are assured of a full refund in case you do not like the service or products offered. You can find out more about NordVPN in our review.
In conclusion
P2P networks provide you with the opportunity to share and access your favourite files without difficulty. However, this incredible advantage offered by the sharing technology is often at the cost of your digital security. Fortunately, with NordVPN, that "cost" can be easily displaced.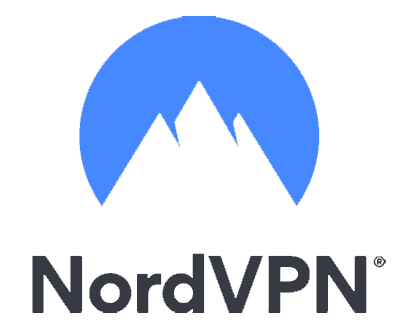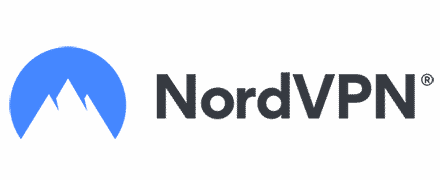 Get 66% off now