How to Set Up and Use SurfShark on PS5
A Virtual Private Network is a collection of servers set up to provide you with the ability to safeguard and conceal your identity while using the Internet. However, a VPN may be helpful for gaming and streaming via a game console, like the Sony PlayStation, in addition to security and privacy concerns.
A VPN could keep much of your data secret as PlayStation consoles increasingly let you do more tasks via them.
Unfortunately, Sony does not allow users to download VPNs via the PlayStation Store, so you can't just download and activate it as you can on Windows. Fortunately, it hasn't made it entirely impossible to do so.
This article will look at how to use SurfShark on PS5.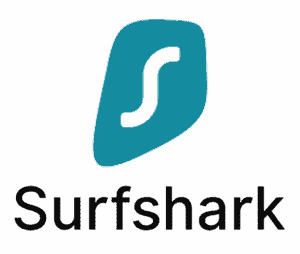 Get 81% off now
Why Should I Use Surfshark for PS5?
Although SurfShark is an inexpensive option, it is an outstanding VPN. There are many benefits to using SurfShark VPN on PS5.
It provides 3200+ servers in 95+ different countries throughout the globe. In addition, SurfShark provides quick gameplay speeds because of its large number of servers.
From a security viewpoint, this service undoubtedly has a lot to offer. Its excellent security features include a kill switch, security against DNS and IPv6 leaks, and 256-bit encryption. Additionally, if you use SurfShark PS5 VPN, it will not log any of your online data or activity when playing games. Moreover, if there are any problems, SurfShark has a live chat-based help desk available around the clock. Moreover, SurfShark offers DDoS protection. Nobody can ban you from any game server while Surfshark is active. 
How to use SurfShark PS5 VPN
To use SurfShark on PS5, you can either choose any of the two methods below: 
1. VPN on Playstation via router
2. VPN on Playstation via PC Hotspot
Connecting to PS5 to VPN via Router
For this method, you will need the Router's IP Address, SurfShark Service Credentials, SurfShark server configuration file, and a compatible router.
Router's IP address
In most cases, your router's IP address should be 192.168.1.1, 192.168.100.1, or 10.0.0.1, but if it isn't, you can still find it by using the steps below:
For Windows users:
Method 1
1. Tap the "Search Icon" on the bottom left, and type in "Command Prompt." Then click "Enter."
2. Input ipconfig in Command Prompt app and click Enter.
3. You will see your router's IP address in "Default Gateway." Make a note of the IP address for further usage.
Method 2
1. Click the search icon in the lower left corner, input "Control Panel," and then press enter.
2. In the Control Panel windows, select "View network status and tasks" in "Network and Internet."
3. In the "View your active networks," find "Connections." Afterward, tap on the Wi-Fi name.
4. Click "Details…" in the "Wi-Fi Status" pane.
5. You will find your router's IP address in the "Network Connection Details" tab next to "IPv4 Default Gateway."
6. For further usage, write down the IP address.
For macOS users:
1. Navigate to "System Preference." Next, go to "Network."
2. Choose the network to which you are currently logged in, then select "Advanced…" in the bottom right corner.
3. Locate the "TCP/IP" menu.
4. The network window's Wi-Fi area displays subsection navigation for TCP/IP, DNS, and WINS.
5. Next to "Router:," you can locate your router's IP address.
6. Make a note of the IP address for future usage. 
Surfshark Service Credentials
1. Follow the steps below to acquire your SurfShark service credentials:
2. After logging in to SurfShark VPN PS5, go to the Manual Setup > Router section of the SurfShark dashboard.
3. Select "Credentials." You can locate your Username and Password right here.
Surfshark server configuration file
You will have to use the OpenVPN configuration file. To get one, follow the instructions listed below:
1. Go to Manual Setup. On the SurfShark dashboard, locate "Router."
2. Tap on "Locations."
3. Tap once on your preferred location.
4. Click "Download TCP" to download the .ovpn file for the specified location in the new pop-up window.
5. Keep the downloaded .ovpn file because you will need it.
Compatible router
Lastly, for this to run, you must have a suitable router. DD-WRT wireless routers, ASUS routers, OpenWRT routers, and Tomato routers are all compatible.
Afterward, you should follow the following steps:
1. Enter the IP address you earlier saved into the browser. You'll be sent to the router's administrative interface.
2. Use your username and password to log in. The username and password for a new router configuration should be admin/admin or admin without a password.
3. After logging in, go to "Advanced Settings" on the left sidebar and choose "VPN."
4. Go to the "VPN Client" tab and choose "Add profile."
5. After that, click the "OpenVPN" button.
6. Enter your user name, password, and description. Next, upload the .ovpn file. then press OK.
7. On the "VPN Client" page, select "Activate."
8. Go to Network > Set Up Internet Connection on your PS.
9. On the next page, click "Easy" after selecting "Use Wi-Fi."
10. Locate the newly established Wi-Fi network, and then connect to it.
Connecting PS5 SurfShark via PC
If your router is incompatible with installing a VPN setup, you can still connect your PlayStation to the VPN-enabled connection by using your computer. The first thing to do is to download and install the SurfShark VPN app on your PC. 
1. Go to TAP adapter settings
You have to double-check the Windows TAP adaptor first. This is because the VPN needs the TAP adapter, a network driver, to create a secure connection on your PC.
Right-click the Wi-Fi icon in the lower right corner of your screen, then select "Open Network & Internet settings." Navigate to the "Wi-Fi" or "Ethernet" tab.
Find and click "Change adapter settings." You should notice the SurfShark TAP adapter and other adapters. Continue to the next step while keeping this open.
2. Turn on Mobile Hotspot
You must activate the mobile hotspot so other devices can use your Windows computer to connect to the Internet.
Right-click the Wi-Fi symbol, then select "Open Network & Internet settings." Then, search for "Mobile hotspot" on the left sidebar. Just click it. To enable a mobile hotspot, click once on "Share my Internet…" You will see your network username and password.
3. Configure the VPN adapter
To inspect the TAP adapter, return to the Network Connections window previously opened during the first stages. After turning on Mobile Hotspot, you ought to see that a new network adaptor has emerged. This adapter shares the PC's Internet connection.
Left-click the "SurfShark TAP" adapter. After, right-click and choose "Properties." Go to the "Sharing" tab in the newly opened window. Check the box next to "Allow other network users to connect." Next, provide the exact name of the new network adapter for the mobile hotspot under "Home networking connection."
4. Connect to the VPN
Do the following to enable the VPN on your PC. Get the SurfShark app going. Select the OpenVPN (UDP) protocol by going to Settings > Advanced > Protocol.
Connect up with the VPN server. In general, you should connect to the location the quickest SurfShark recommends. 
Conclusion
A quick, safe, and potent VPN like SurfShark may enhance your PS4 gaming experience. However, SurfShark cannot be directly set up on a PS5. But with the instructions above, you won't have to worry about encountering problems while setting up your SurfShark PS5.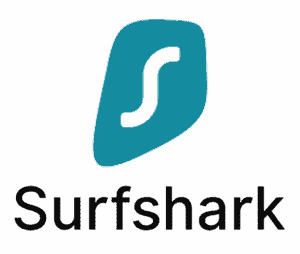 Get 81% off now