How To Set Up and Use Surfshark On PS4
Many factors can affect your internet experience, even if you are just playing games. For example, there are some game content that could be restricted to your location or outrightly banned. Also, bad actors are relentless in seeking out vulnerabilities to exploit. They can target you for DDoS attacks, or send malware. This is why a VPN (Virtual Private Network) is important. They protect you and unblock content so you don't miss out. One of the best put there is Surfshark.
Surfshark works on PS4, but because gaming consoles do not support VPNs, Surfshark cannot be mounted directly on your PS4. You will either configure the Surfshark on a router, share a virtual Wi-Fi connection from your PC, or provide a VPN connection to your PS4 through an Ethernet cable to use Surfshark with a PS4.
As technical as it may sound, setting up Surfshark to work with your PS4 is easy. We will explain how to set up Surfshark on PS4 step by step quickly in this article.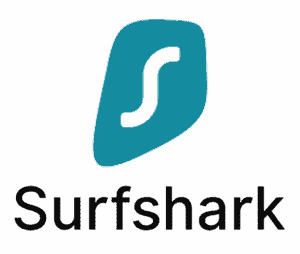 Get 81% off now
How To Set Up Surfshark On PS4
Before going straight into setting up Surfshark on a PS4, keep in mind that the following setups may involve some technical knowledge.
It is not easy to set up Surfshark on PS4. However, with the right set of instructions, you won't have any issues while setting it up. To enable Surfshark to work with your PS4, you will either need to:
1. Configure Surfshark on your router and link your PS4 to the new Wi-Fi connection.
2. Run Surfshark on your computer and then share a virtual hotspot connection with your PS4.
3. Share a VPN connection to your PS4 with the help of an Ethernet cable on your Windows PC.
Set Up the PS4 Surfshark via Wi-Fi Router
If you want to configure Surfshark on your router, you can follow this Surfshark router configuration guide. You can find comprehensive steps to set up Surfshark on ASUS, DD-WRT, and Tomato routers.
But if you are not cut out for manual installations, the safest option for you is to buy a pre-configured router from trustworthy websites. The cheapest router is going to cost you $149.99.
Note: Setting up Surfshark on your router has its advantages and disadvantages. You can use Surfshark with your PS4, but one thing you will have to bear in mind is that all other gadgets in your home linked to Wi-Fi will involuntarily run on Surfshark too.
Setting Up Surfshark Via Virtual Wi-Fi Hotspot for PS4
If you cannot configure Surfshark on your router, you may instead use a Windows PC to have a virtual hotspot link to your PS4.
To get started, the following are ways on how you can make a hotspot connection to Surfshark using your Windows PC in just a few easy steps:
Phase 1: Right-click the network icon in the bottom right corner of your computer and click Open Network & Internet Settings.
Phase 2: Next, press the Mobile Hotspot section
Phase 3: Next, flip the toggle switch on your mobile hotspot. To change the name and password of your hotspot connection, click Edit. If not, continue with the next move.
Phase 4: Now, go to Network Connections Settings, and you should see a new network tailored to the hotspot that you have just activated earlier
Phase 5: Right-click the Surfshark > Assets network adapter
Phase 6: Once you press Assets, a new window will pop open. Click the Sharing tab and check the first option that says, "Allow other network users to connect through this computer's internet connection". Also, click on the dropdown menu and pick the name of the hotspot connection you activated earlier
Phase 7: Eventually, press, OK, and you are all done.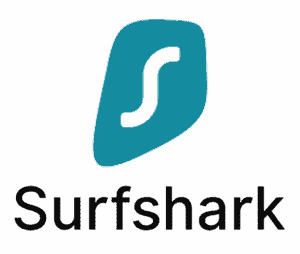 Get 81% off now
Setting Up Surfshark PS4 Via Ethernet Cable
Finally, you can run Surfshark on your PC and use an Ethernet cable to provide a VPN connection to your PS4. You will need a desktop or PC with an Ethernet port linked to Wi-Fi to follow the steps mentioned below.
Now that we have this out of the way, here is what you need to do to get started:
Phase 1: Right-click the Network icon and click Open Network & Internet Settings.
Phase 2: Press Change Adapter Options
Phase 3: Right-click on the Surfshark network adapter and click Assets
Phase 4: Click on the Sharing tab and activate the option, "Allow other network users to link through this device's Internet connection". Then pick the name of the network you want to share. Once done, click OK
Phase 5: Eventually, connect your PS4 to your PC using an Ethernet cable. If you link the PS4 via the ethernet cable to the Internet, you can launch the Surfshark application on your PC and benefit from all the benefits of Surfshark.
Advantages of Using Surfshark on Your PS4
There are a lot of reasons you should use Surfshark with your PS4. But before going into it, here are the reasons you should consider using a VPN with your gaming console.
If you are using a VPN with your PS4, you can:
Download new games with ease. Regardless of where the game is made available, you can get your hands on it with a VPN.
Beat price discrimination and purchase cheap games. There are particular games or additional content on your PS4 that have a high price tag because of your location. With a VPN, you can connect to various regions to enjoy great discounts, bonuses, and also purchase games at cheaper prices.
Unblock Netflix, Disney Plus, and other streaming services. Geo-restrictions rely on IP addresses. This means that if you're trying to access any of the platforms from a region that's not approved, the server will read your IP address and block you. However, a VPN that has reliable servers that can help you bypass tough geo-restrictions with ease.
Enjoy smooth gaming with better pings.
Now that you know some of the rewards of using a VPN, let us talk a bit about Surfshark and why it is excellent for any PS4 user.
DDoS Protection: Apart from fast speeds, one of the cool things about Surfshark is that it gives DDoS protection. With Surfshark running, nobody will be able to thrill you out of any gaming server. Some players carry out DDoS attacks to interrupt your gameplay and win. These attacks require a network of other computers or botnets to be effective. The average gamer has no idea when such attacks happen, but with Surfshark, you don't have to worry about it at all.
Streaming Abilities: If you enjoy streaming Netflix, Surfshark could be a flawless companion for your PS4. To test Surfshark, you can stream many shows using your Ps4's browser and face no issues at all. Surfshark allows you to stream content in the highest possible quality. Also, if you want to access certain content that's blocked in your location, Surfshark easily unblocks it for you to enjoy.
Server Spread: Surfshark is a VPN that will always be in the range of a considerable budget. It provides 3200 servers in 63+ countries all over the globe. With so many servers, Surfshark promises to enable fast gaming speeds. During testing, Surfshark managed to provide output rates in the top 70s with a 100 Mbps connection.
The extensive server network also means that you'll be able to access content exclusive to a country or region. This means that some of your games that tell you certain content is restricted will no longer display the error message. You just need to connect to a server in the location you want to unblock, and you're good to go.
Safety & Security Features: Surfshark comes with 256-bit encryption, a kill switch, DoubleHop, no-logs policy, and much more. Surfshark keeps all users secure with robust 256-bit AES encryption and offers optional ChaCha encryption for Android users. It supports OpenVPN, WireGuard, and IKEv2 protocols and Shadowsocks protocol for Windows. Shadowsocks is an open-source encrypted proxy.
Bypassing Restricted Protocol: Surfshark is a helpful tool to bypass strict internet censorship, especially in areas like China. Wireguard protocol is one of the newest protocols out there, and it offers ultra-fast, secure connections. Currently, only a few VPNs support the WireGuard protocol, so an inexpensive one is important.
It is typically best to stick with an OpenVPN link for the best security. Surfshark's macOS and iOS apps use IKEv2 by default, but you can either use WireGuard or manually configure an OpenVPN link if you prefer.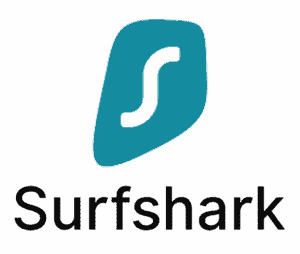 Get 81% off now
Conclusion
Surfshark is the best VPN that can enable you to unblock geo-blocked websites on your PS4. It has many other functionalities as well for you to enjoy your PS4 with no glitches. Following the above steps, you can easily set up and use Surfshark on your PS4 to download games, stream videos, and get games at an affordable rate anywhere in the world without the fear of any website restrictions. And all your data is safe when using Surfshark due to its strong encryption.