How to Set Up and Use Surfshark on Apple TV (Updated 2023)
Using a VPN with your Apple TV is the best way to access restricted content, extra privacy, and security protection. Surfshark is an excellent option as it is one of the few VPN services compatible with Apple TV. It comes with several unique features like unlimited connections, AES 256-bit encryption, and high-speed servers. Setting up a VPN on Apple TV can be challenging due to the lack of built-in support for VPNs. In this guide, we'll look at how to set up and use Surfshark on your Apple TV.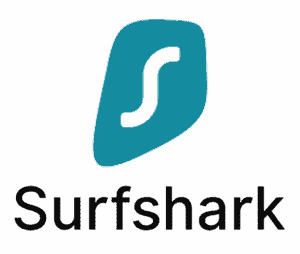 Get 81% off now
Setting Up Surfshark on Apple TV
To use Surfshark on Apple TV, you can set it up via Smart DNS or through a physical router. We'll discuss the steps involved in setting up the service on Apple TV via the two options below.
Setting Up Surfshark via Smart DNS
To set up Surfshark via Smart DNS, carefully follow these steps.
Before you set up Smart DNS on your Apple TV, you need to activate it first.
Visit Surfshark.com and purchase a subscription plan. If you do not have a Surfshark account, you can create one easily. Surfshark offers a 7-day free trial period alongside affordable subscription plans.
Visit the Smart DNS page on the website. You'll be required to log in with your registered email and password.
After logging in, scroll down to the bottom of the page. You will see a red 'Activate' button; click the button to activate Smart DNS.
Surfshark will automatically detect your IP address. It is crucial to make sure you are not connected to a VPN because your real IP address must be visible for Smart DNS to activate. After that, click the 'Activate' button again to verify the activation of Smart DNS. The service will display your generated Smart DNS addresses after a while. Note that the feature can only be activated for one IP address. You will receive an email informing you that the Smart DNS has been activated successfully.
The next step is to set up Smart DNS on your Apple TV. First, go to 'Settings' on your Apple TV.
Choose 'Network.' Click on 'WiFi' if your TV is connected via WiFi or 'Ethernet' if connected via Ethernet cable.
Click on your network and choose 'Configure DNS.' Select 'Manual' then enter the Smart DNS address you received from Surfshark. You can enter either of the two addresses.
Finally, click 'Done' and restart your Apple TV to apply the changes.
How to Troubleshoot Smart DNS Issues
Because of the complexity of the installation process, some people run into some challenges after installation. If you experience any issues after setting up Smart DNS on your Apple TV, you may find solutions in this section.
Streaming Issues
Smart DNS works well with popular streaming services like Netflix, Hulu, or Disney+. However, if you experience issues when using streaming services, try the following options.
If you experience streaming issues, such as the streaming service being unreachable, confirm that the streaming service works with your region. Alternatively, you can try both Smart DNS servers. If your device can accommodate two DNS servers, enter the same DNS server in both lines.
Clear the streaming app cache or uninstall and reinstall the app.
Reboot your device.
Set a custom DNS on your router. You can use 1.1.1.1 as the primary DNS and 8.8.8.8 as the secondary DNS.
Internet Connection Loss
If you lose your internet connection after setting up Smart DNS on your Apple TV, then the most common reason is that you activated the feature for a different IP address than your Apple TV. You can also lose your internet connection if you have a dynamic IP address and your network IP changes. Here is what to do if your internet connection drops:
Visit the Surfshark website and go to the Smart DNS page. Ensure you use the same network you use with your Apple TV.
Click the 'Change IP' icon to activate another Smart DNS for your new IP address.
If the IP address on your Apple TV is different from that of the activated Smart DNS, it may be because the Smart DNS was activated for your external IP address while the TV displays the internal IP. You might have issues with Smart DNS if your internet provider hijacks DNS or if there is a transparent proxy.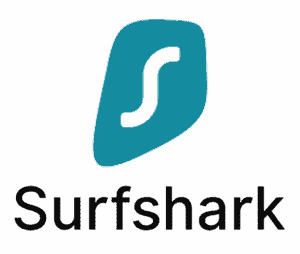 Get 81% off now
Setting Up Surfshark via a Physical Router
To use Surfshark on your Apple TV via a physical router, follow the steps below.
Purchase a subscription plan on Surfshark or choose the free trial option.
Using the default gateway address, connect to the control panel or your router. Enter the details you supplied while installing your router.
Click the VPN tab in the left sidebar. This will lead you to the VPN control panel.
On the VPN tab, click 'Add Profile' and input your Surfshark username and password.
For each server you want to use, you'll need to download the configuration file from Surfshark. Select the file directory after download and then click 'Upload.'
Click 'Activate.' This will connect your router to the VPN server. A blue checkmark will appear to show the connection is successful.
After connecting to a VPN server, you can then connect your Apple TV to your router.
Why Use Surfshark for Apple TV?
Surfshark is a worthy choice for Apple TV due to its excellent security and privacy features. With its impressive security features such as obfuscation, kill switch, and a reliable encryption protocol, it comes highly recommended. Apart from the security and privacy features, Surfshark also unblocks geo-restricted services. It can also bypass ISP throttling if your connection gets throttled for streaming apps by your internet service provider. You can get these benefits and more once you set up Surfshark on your Apple TV.
Conclusion
Surfshark is one of the VPN services compatible with Apple TV. With this VPN, you can browse, download, and stream content with ease while staying protected. The steps we have mentioned in this article are easy to understand and valid. With these steps, you can easily set up and use SurShark on your Apple TV.