How to Set Up and Install NordVPN on Kodi (2023)
Kodi is a popular open source media platform that allows people to access content from around the world. You can stream movies, sports activities, and TV shows.
NordVPN can help you use Kodi securely and keep you safe from copyright holders and third parties. It is part of the few Virtual Private Networks that can help you cloak your location and access geo-restricted content on Kodi from another country.
Here's a step-by-step guide to help you install NordVPN on Kodi.
NordVPN Overview
NordVPN has one of the best encryptions around, with an Advanced Encryption Service (265 bit). Any known physical attack cannot break this encryption.
The top VPN has been around for more than a decade, providing security features and privacy for Kodi media players. With the VPN, you get to connect up to 6 other devices simultaneously to a single NordVPN subscription.
NordVPN also has a 30-day refund policy that enables you to get your money back if you aren't satisfied with the service. It has a double encryption feature that encrypts your internet connection twice without slowing it down. Besides this, there are many NordVPN servers around the world. So, you can stream any high-definition content from many countries without having to worry about buffering.
Setting Up NordVPN on Kodi Via the VPN App
To get started, follow these steps:
Get on a NordVPN subscription. There are several available. You can also decide to try out the provider's money-back window.
Download and install the VPN app for your device. It is best to download straight from the NordVPN app. Always avoid downloading from third-party app stores.
Open the app, and input the login details you set up when signing up for your account.
Select a server in your preferred location. Then, minimize the VPN app.
Launch Kodi and use it as you wish.
Below, we will provide you with information about how to fully use NordVPN with Kodi. In the next sections, we will include the other ways you can choose to set up NordVPN to work with Kodi.
How To Install the NordVPN Add-on on Kodi
This is the option to choose if you have installed your Kodi on a box. The steps here are a little more complex than the ones above. You will have to use the official NodVPN Kodi installer. Pay close attention to avoid mistakes.
Download and install OpenVPN on your Kodi device. (Alternatively, you can skip this part if OpenVPN is already installed on your Kodi device).
Download the NordVPN Kodi add-on zip file. Install it on your Kodi device.
On the Kodi device, follow this path, Settings>System > Settings > Add-ons. Turn on the Unknown Sources option. A prompt will show up, click Yes and continue.
Go back to the home screen.
Navigate to the Package installer (This is the box-like icon at the top left side of your device). Click on it.
Click on Install from Zip File. Click on the Zip file you downloaded in step 2.
Fill in your NordVPN account details.
Connect your NordVPN account to startup.
How To Use NordVPN on Raspberry Pi with Kodi
The steps are as follows:
Download the Kodi OpenVPN plugin on your Raspberry device.
Transfer the zip file to a flash drive and further transfer it to your Kodi device.
Launch Kodi and take the following steps: System > Settings > Add-ons.
Click on Install from the zip file.
Navigate to the folder where the zip file is located. Install it.
The Kodi OpenVPN add-on will be enabled now. The notification should show up at the bottom right-hand side of your window.
Create a .txt file with two lines. The first line should be your username while the second will be your password. Save the file.
On your browser, type in https://nordvpn.com/servers/tools/. On the site, download the .ovpn files of the server you want.
Open the downloaded file. Edit the auth-user-pass line and include the location where you want to store the nordvpnpass.txt file on the Kodi device.
Transfer the two files to a flash drive and further transfer to your Raspberry Pi.
Open the OpenVPN add-on you downloaded earlier. Using it, locate the .ovpn configuration file you had transferred to the media center. Then connect to the VPN.
How to create a NordVPN account
The first step is to open a NordVPN account on the VPN's official website. Search for NordVPN on your search engine to access the site. On the top right corner of the NordVPN website, you'll find a menu that displays servers, customer service help, pricing, and other options.
Tap on 'pricing' to see the different fees for subscription plans. You can decide to choose between a monthly, yearly, or a 3-year plan. However, it is cheaper to subscribe for an extended period than to pay for the VPN service monthly.
Prices range from $3.49 per month to $11.97 per month.

When you choose a plan, you will be directed to a payment portal. But first, you will need to register, so type in an active email address and a high-security password. You can pay with your credit card or anonymously with bitcoin or any other cryptocurrency.
Check your mailbox for a confirmation email and confirm your payment by clicking the link. You can then use your NordVPN on your devices.
Using NordVPN for Kodi
To start using NordVPN for Kodi on any Windows or macOS, click on the icon. Then log in with the email address and password used to set up your NordVPN password. The same process applies to iOS and Android for Kodi. Fill in your details and log in.
Once you log in, a map displaying many country pins will be visible on the screen. The next step is to switch on the Smart-play feature on the app. Doing that will allow you to stream content on Kodi without restrictions. This gives you privacy and makes it easy for you to stream from different platforms simultaneously.
You can pick a location to link to each time you use NordVPN, automatically. If you would like NordVPN to start each time your device comes on, go to settings and click the "Start On Boot" key.
You can also connect to a server by clicking a country pin or using the search bar to input whatever location you want. Any server you pick will ensure everything you do on Kodi stays anonymous. You should use "Ultra-fast TV servers" because they have fast streaming speeds.
Only NordVPN makes provision for TV servers. For other Virtual Private Network providers, you would have to search around for the fastest server. If you use torrents, then connect to a 'Double VPN' server for optimum security.
You can switch on the 'Kill Switch' to make sure you are always protected. And if you need to change any configuration, you can click the configuration tab. You can also switch protocols by selecting "switch protocols" in settings.
All these settings are all you need to stay safe on Kodi. To disconnect, all you have to do is go to the app and tap 'disconnect.'
Frequently Asked Questions
Which is the best NordVPN server for Kodi?
This varies from one location to the next. When you log on to the VPN, the Quickconnect feature connects you with the best VPN server in your current location. However, you can choose to change this and pick any other location you fancy.
Does NordVPN unblock geo-restricted content?
Yes, it does. In fact, NordVPN is one of the best VPN providers for unblocking geo-restricted content. It has great servers fitted with awesome unblocking abilities. They are able to unblock whatever content you need, regardless of the platform concerned.
How many devices can I connect to one NordVPN account asides from my Kodi device?
Five. NordVPN is a very generous VPN provider. Hence, it allows you to connect 6 devices in total once you pay for a subscription plan. Thus, you can get your Kodi device hooked up to the VPN service and also have other devices protected, too.
Which Kodi Channels can I unblock with NordVPN?
Potentially all. NordVPN is a super VPN service that allows you to unblock all the Kodi channels. However, you should bear in mind that NordVPN does not condone illegality. Hence, if you use the VPN service as a cover to commit a crime, the authorities could come after you.
In conclusion
NordVPN is a super-fast, secure, and comfortable VPN to use on Kodi. It has configured servers that help you stream video content and runs industry-standard encryptions and security protocols. So, you don't have to prioritize security over privacy, as you can have both.
NordVPN is Kodi's perfect match. As the streaming platform allows you to access lots of entertaining content, the VPN ensures you remain anonymous as you search through Kodi's media collection.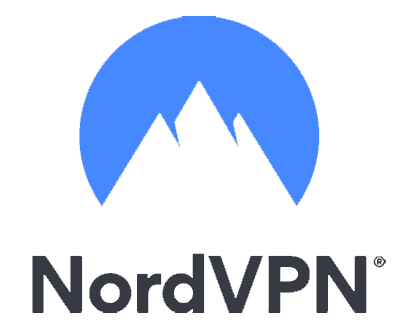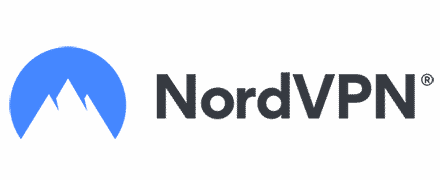 Get 68% off now