Does NordVPN Work With ORF? (Updated for 2023)
Österreichischer Rundfunk (ORF) is Austria's most dominant TV broadcaster. It has multiple channels such as ORF 1, ORF 2, and ORF Sports Plus. These channels are available terrestrially and via satellite. Furthermore, with ORF, you can watch various programs from well-researched documentaries to crime series, comedy shows, and sports. There's a lot more great content from this Austrian TV content provider based in Vienna.
Unfortunately, because of licensing restrictions, Austrians abroad cannot watch ORF. Anyone will find it hard to access ORF's content outside Austria because ORF has the right to broadcast within Austria only. Therefore, ORF uses geo-blocks to prevent external access. Consequently, if you try watching ORF outside Austria, you'll see an error message.
Fortunately, you can bypass this geo-restriction with a VPN. However, many VPNs are available, so you may not know which ones work for ORF. In this article, we confirm that NordVPN is one of the best VPNs with which you can unblock ORF.
Why Do You Need a VPN for ORF?
We've already stated that ORF uses geo-restrictions to block users outside Austria. This is much like what other content distributors, like Netflix, do. Now, it's not that ORF doesn't want you to watch their channels abroad. Instead, content licensing agreements are often region-based. So, they can't show a program outside an area for which they obtained its license.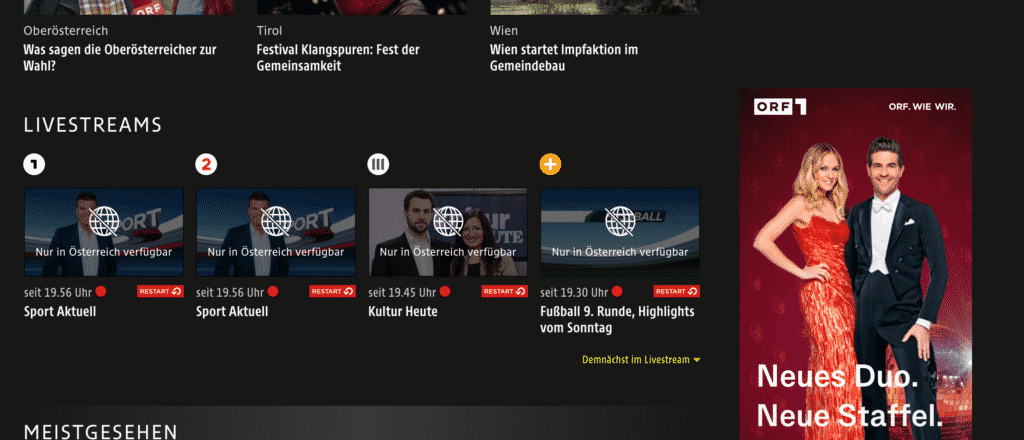 The next thing you need to know is how ORF determines your actual location. ORF does this through your IP address. Your streaming device's IP address can reveal what part of the world you're connecting from. Therefore, if you want to watch ORF abroad, you need something to hide your IP address. And that's where VPNs come in.
A virtual private network (VPN) can allow you to change your device's IP address. Now, you can choose another IP address from multiple locations. For ORF, you'll need an Austrian IP address. This new IP address then tricks ORF into thinking you're connecting from within Austria.
VPNs have other beneficial uses. For example, an excellent VPN would pass your internet connection through an encrypted tunnel. This encryption would prevent cybercriminals and other third parties from accessing your internet data. In addition, ORF cannot even detect that you're behind a VPN. So, your new virtual identity remains safe.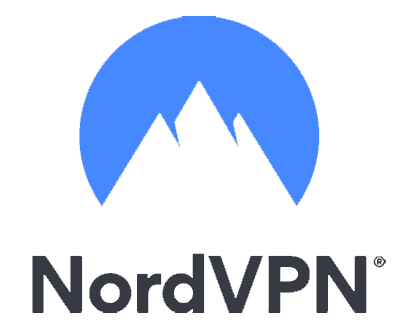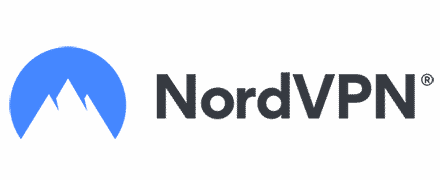 Get 66% off now
Does NordVPN Work With ORF?
Yes, NordVPN is one of the best available VPNs with which you can watch ORF. It offers amazing VPN services for internet privacy enthusiasts. Firstly, NordVPN has so many servers around the world. It has a presence in 60 countries worldwide, with over 5000 servers. Furthermore, NordVPN's 33 server locations make it an excellent option for getting an Austrian IP address for ORF.
These Austrian servers are also very fast. Therefore, you wouldn't have to deal with any buffering while streaming on ORF. In addition, you get to choose between general and specialty servers with NordVPN. Firstly, the specialty servers are obfuscated, so ORF cannot detect your VPN connection. You also get further benefits such as Double VPN, Onion Over VPN, and P2P-dedicated servers.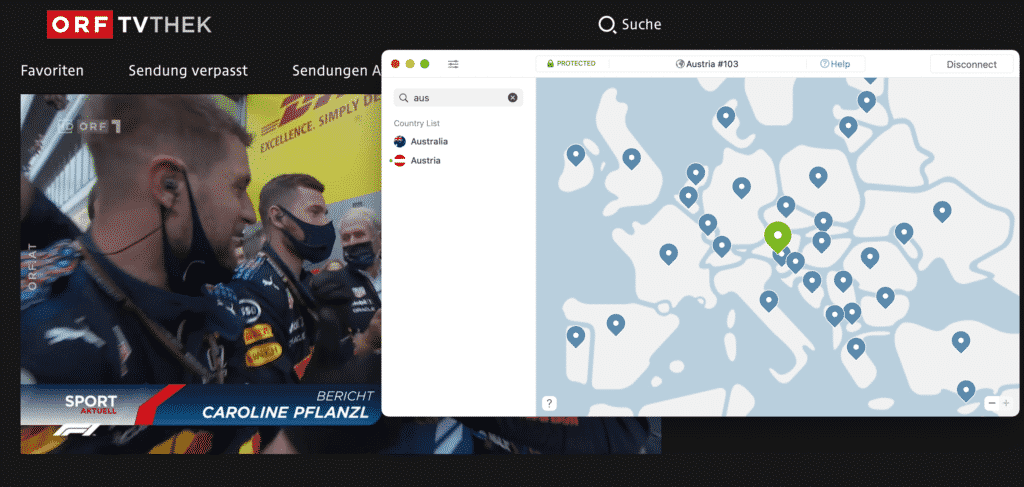 Notably, NordVPN is one of the VPN service providers that offer a dedicated IP address. You don't share a unique IP address with other NordVPN subscribers. Instead, you use it exclusively, thus controlling your online reputation. If you're concerned about online security, you should choose NordVPN for watching ORF. This is because NordVPN will protect you while watching ORF with 256-bit encryption.
Similarly, online anonymity is NordVPN's forte. It has a verified no-log policy that prevents the storing or sharing of any user's connection logs. So, NordVPN doesn't store any data that can be traced back to you. What's more? It has apps for the devices and operating systems with which you can watch ORF. These include macOS, Windows, Linux, iOS, and Android. You can even simultaneously get an Austrian IP address on six of these gadgets with one NordVPN subscription.
Finally, you can watch ORF with NordVPN without breaking the bank. That's because its payment plans are pretty affordable and come with wonderful discounts. In addition, NordVPN backs all subscriptions with a hassle-free 30-day money-back guarantee.
How to Set UP and Use NordVPN on ORF
Knowing that NordVPN works with ORF is one thing. However, knowing how to do this yourself is a different issue. So, the steps below can help you set up and use NordVPN with ORF.
1. The first step is to sign up for NordVPN. So, get on the NordVPN website and select "Get NordVPN." Pick a subscription plan and pay. NordVPN accepts multiple forms of payment, including credit cards, cryptocurrencies, Google Pay, Amazon Pay, Apple Pay, and PayPal. In addition, the money-back guarantee applies to all NordVPN's payment plans.
2. Secondly, download the NordVPN app onto the device with which you want to watch ORF. Now, you can log in with your NordVPN credentials – username and password. NordVPN may not have an app for your device. This is only for gadgets that can't accept native VPN apps. In such cases, you can install NordVPN on a router. The router's internet connection thus covers your streaming device as if you installed the NordVPN application on it.
3. In the NordVPN app, check the servers and pick a server in Austria. This server selection will grant you an Austrian IP address for ORF. All NordVPN apps are optimized to select the best server for you. Furthermore, you can choose the type of server you want and the accompanying VPN protocol.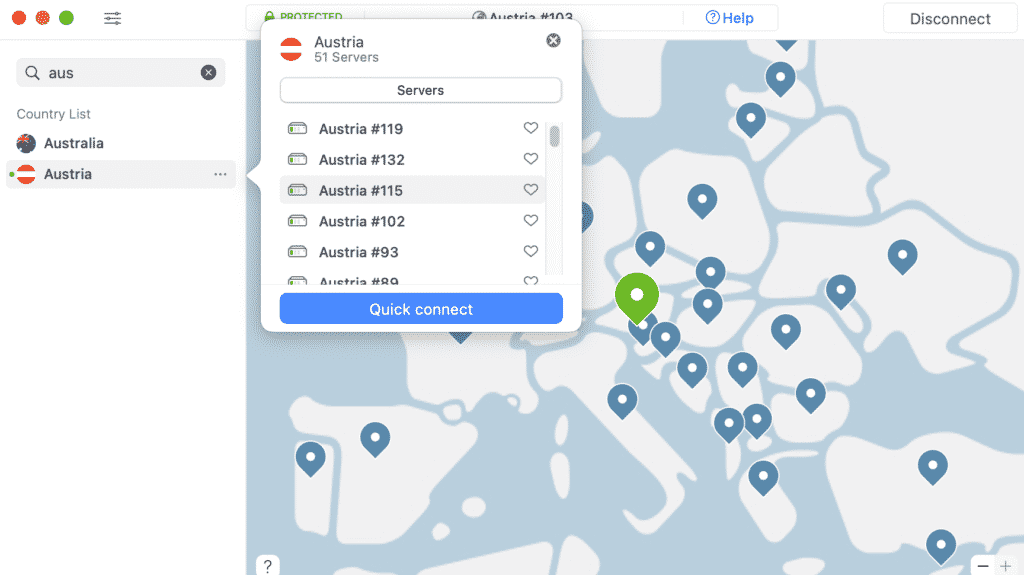 After picking a NordVPN Austrian server, wait for the connection to establish. Then, you can launch ORF and start streaming. If you want to watch a particular show, it'll be best to finish this setup before the show begins. This way, you'll confirm that there are no hitches.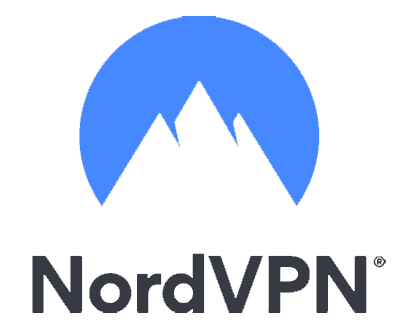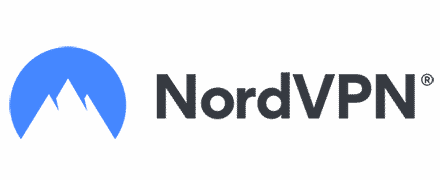 Get 66% off now
Why Choose NordVPN for ORF?
There are many other interesting benefits of watching ORF with NordVPN. We haven't even listed them all. So, we'll explain some other reasons you should use NordVPN for ORF.
Split Tunneling
It's possible that you only want a VPN for watching ORF. If this is true, you can choose only to run your ORF connection through NordVPN. Here, the rest of your online traffic accesses the internet directly. This feature is called split tunneling. This feature is crucial where you want to watch ORF and the local TV content of the area you're staying. You can set up split tunneling by:
Tapping the cogwheel icon on the top-left part of your screen
Select split tunneling
Select the apps to exclude from your NordVPN connection
Double VPN
If you need high-level security, you can choose NordVPN's Double VPN. This security feature essentially doubles your internet connection's encryption. Here, NordVPN will route your internet traffic through two VPN servers rather than one. The double encryption guarantees maximum security and privacy
However, Double VPN is only available on NordVPN's Android, macOS, and Windows apps. All you need to do is open your NordVPN app and choose "Specialty servers." Then, tap Double VPN and start streaming ORF.
24/7 Customer Care
Even with the best guides, you can still encounter issues while using NordVPN with ORF. Therefore, responsive customer care is vital. Fortunately, NordVPN aces this requirement with its hands-on 24-hour customer service. So, you can always contact the support center to deal with issues such as slow connections or app troubles. Notably, NordVPN helps customers in three main ways. They include the NordVPN Help Center, email support, and live chat.
Do Free VPNs Work With ORF?
One can understand how unblocking ORF without cost can be attractive. However, with VPNs, nothing is ever free. Either you pay for the subscription or "pay" by suffering through terrible services. So, indeed, free VPNs work with ORF, but with many disadvantages, including:
Free VPNs Compromise Security and Privacy
Using a free VPN for ORF may endanger your online security. This is because free VPNs often collect and store users' data to third parties. Such data purchasers can then target you with ads. However, you'd be lucky if you only had to fight ads. Unscrupulous parties can also exploit your data with malicious intent. Finally, while browsing, free VPNs may not protect you with strong encryption. So, ORF can detect you're behind a VPN. In addition, cybercriminals can also hack your connection.
Poor Streaming Quality
Firstly, finding a free VPN with Austrian servers that can unblock ORF would be challenging. If you do, the server would most likely be overcrowded. Therefore, you'd have to deal with buffering throughout your ORF streaming.
From the above, watching ORF with a paid VPN such as NordVPN is better. NordVPN's subscriptions are pretty affordable. For example, you can watch ORF bi-annually for only $3.67/monthly. Its refund policy also allows you to reclaim your money if NordVPN's services are subpar.
Conclusion
For an Austrian, living without ORF can be challenging. That's because keeping up with local TV content would be near impossible. So, it's great that a VPN subscription can retain your ORF access from anywhere. Now that you know NordVPN works with ORF, what better VPN to use with ORF than NordVPN?