Does NordVPN Work With HBO Max? (Updated for 2023)
HBO Max is a new stand-alone streaming platform launched by the Home Box Office (HBO) in May 2020. It brings all of HBO's traditional content together with even more TV favorites. Now, with HBO Max, you can watch blockbuster movies, HBO Max originals, and thousands of hours of content from companies under Warner Media, including Warner Bros.
For example, you can now stream Warner Bros. movies on HBO Max on their theatre premiere dates. If you're still an HBO Now or HBO Go customer, you can easily switch to HBO Max at no extra cost. WarnerMedia first launched HBO Max in the United States, HBO's home country. So, it's only available in the US and some of its territories.
However, HBO will spread the streaming platform's reach to many other countries soon. Unfortunately, the relevant dates for this extension are unknown. This means that HBO subscribers cannot access the HBO Max once they leave the US.
Why Do You Need a VPN for HBO Max?
You cannot watch HBO Max abroad until HBO extends the service to your country. So, if you're looking to watch great programs like Those Who Want Me Dead, The Conjuring: The Devil Made Me Do It, or The Flight Attendant, you'll have to find alternatives to HBO Max.
The HBO Max extension timetable is pretty vague. Therefore, you can't say when the streaming platform will get to your country. Even if HBO Max becomes available in your location, certain countries' libraries may yet be restricted. Therefore, you need universal access to HBO Max. That's where a VPN comes in handy.
With a virtual private network (VPN), you can connect to HBO Max from anywhere. This will be possible because the VPN will trick HBO Max into thinking you're streaming from the US. How? HBO Max and other geo-restricted platforms detect users' locations through their IP addresses. So, an excellent VPN will swap your local IP address with a US IP address. Now, you can browse and unblock content restricted to the United States.
There are many other reasons why you need a VPN for HBO Max. For example, browsing on the internet exposes you to various online security threats. Cybercriminals and malicious materials can attack your system anytime. However, a VPN protects you by running your internet traffic through an encrypted server. This encryption then prevents third parties from detecting and hacking your internet connection. Therefore, you can stay safe while streaming on HBO Max.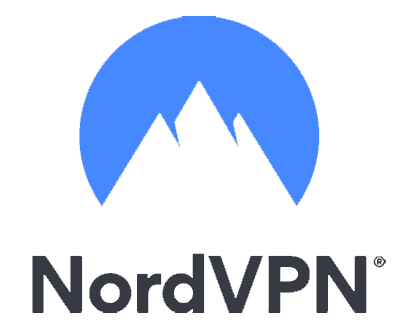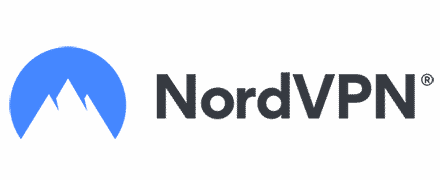 Get 66% off now
Does NordVPN Work With HBO Max?
You must have come across NordVPN if you've researched VPNs for HBO Max. This review answers in the affirmative if you're wondering whether NordVPN can unblock HBO Max. NordVPN works perfectly with HBO Max, and it's an excellent choice too. Its features are precisely what you need for a fantastic HBO Max streaming experience.
For example, NordVPN has over 5,000 servers scattered across 60 countries worldwide. Notably, over 1970 of these servers are in 15 US cities, including Atlanta, New York, LA, and Miami. All these servers will easily bypass even the toughest geo-restrictions. Furthermore, when you get into HBO Max, these servers are built to operate at fast speeds, so there will be little or no buffering issues.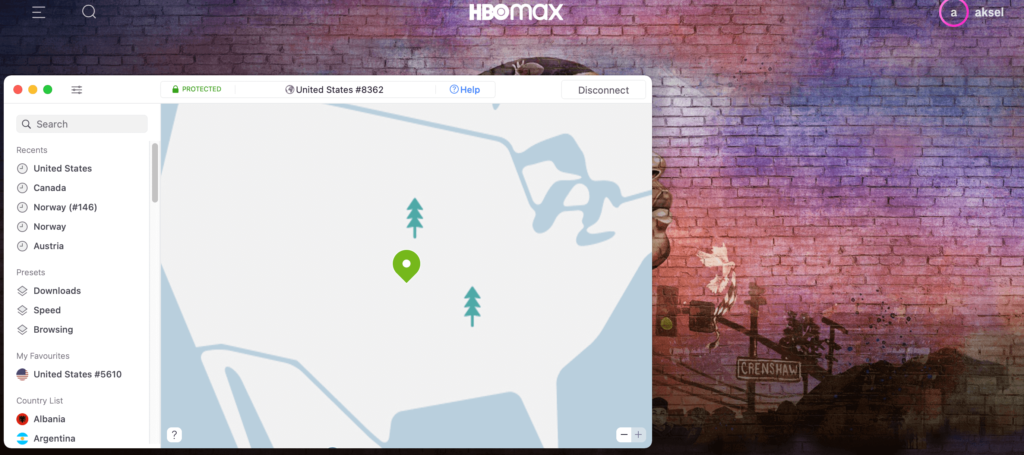 In addition, NordVPN can automatically pick the best server for your HBO Max connection. If you also want to do other things, such as torrenting, with your VPN subscription, NordVPN has got you covered. Yet again, you also get to enjoy HBO Max with significant security because of NordVPN's 256-bit encryption. Hackers and data snoops can't get past this encryption to your data. Similarly, NordVPN guarantees your online anonymity while watching HBO Max. As one of the most reliable zero-log VPNs, NordVPN won't store your HBO Max connection logs.
HBO Max is compatible with various devices. For instance, you can stream HBO Max on all iOS and Android-based devices. You can also watch HBO Max with Windows, macOS, Linux gadgets, Smart TVs, PlayStation, and Xbox. So, it's great that NordVPN has apps for all the major platforms. In addition, you can use HBO Max with NordVPN simultaneously on six different gadgets.
Finally, NordVPN's subscription plans are affordable, with discounts for longer payment plans. What's more? NordVPN can allow you to unblock HBO Max risk-free for thirty days because of its money-back guarantee.
How to Set UP and Use NordVPN on HBO Max
One other benefit of NordVPN is its easy user interface. Therefore, you don't need to be a techie to set up NordVPN for streaming HBO Max. If you follow the steps below, you'll be up and running in minutes.
So, the first thing to do is sign up for NordVPN. Here, you'll need to visit the NordVPN website and click on "Get NordVPN." Next, you'll choose a subscription plan. NordVPN has monthly, annual, and bi-annual payment options. The 30-day money-back guarantee applies to all these plans.
After subscribing, you can download the app onto the device you want to use for HBO Max. Then, launch the app and log in with your username and password. If you're going to use NordVPN on various gadgets, you can get the NordVPN app for all those devices. However, you can simultaneously use one username and password for six of these devices. Notably, too, you can install NordVPN on a router and use it for gadgets that aren't compatible with VPNs.
Having logged into the NordVPN app, search for and choose a US server. This server automatically replaces your IP address with a US IP address once you connect. Now, you can log into your HBO Max account and start streaming.
It's crucial to note that HBO Max isn't free. So, you'll have to pay a fee to stream your favorite shows. Currently, HBO Max costs about $9.99 with ads. If you want the ad-free version, you'll have to pay $14.99. With ads, you'll have to deal with periodic commercials and reduced video quality. However, the ad-free subscription gives you unlimited access to HBO Max without ads and in 4K HDR. Finally, you can also download some titles for offline viewing.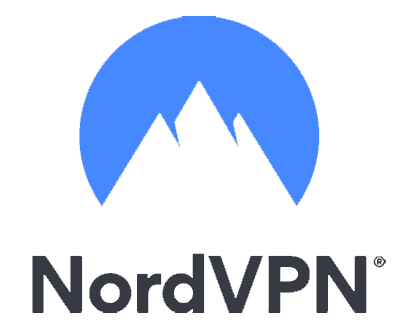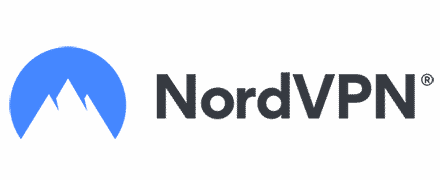 Get 66% off now
Why Choose NordVPN for HBO Max?
At this stage, we hope we have convinced you that NordVPN is an excellent choice for HBO Max. However, there are other benefits of streaming on HBO Max with NordVPN.
Dedicated IP Address
You share the IP address you get when you connect to a VPN server with other users. So, the IP address you use today will be different from what you get another day. The result is that you can't control your online reputation. That's why it's great that with NordVPN, you can get a unique IP address only you can use. Notably, NordVPN offers this static IP in only five locations, including the US. Therefore, you can order a dedicated NordVPN US IP address for an extra fee.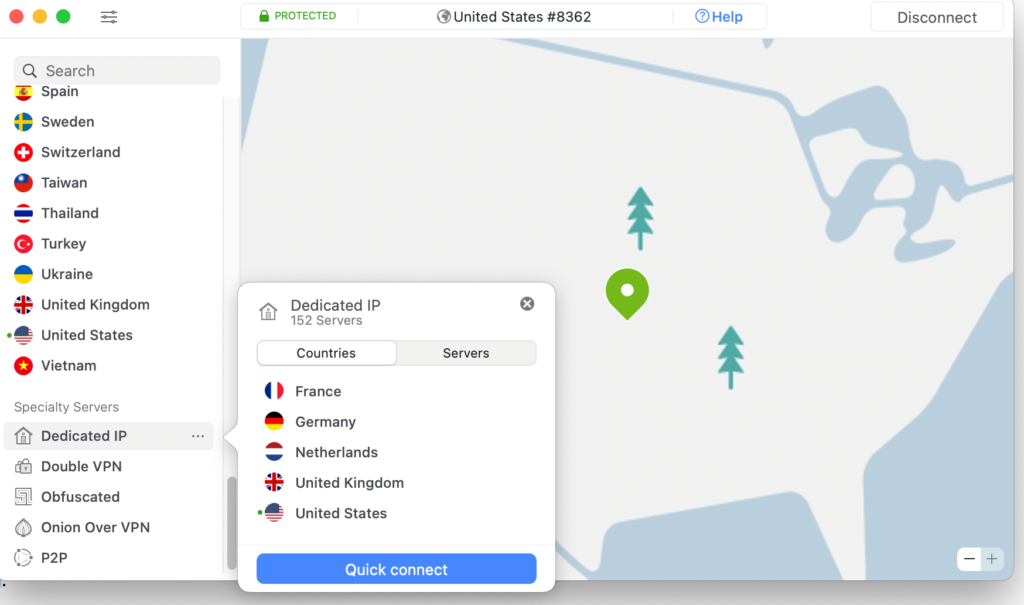 Consistent Customer Care
It's possible to encounter some problems while using NordVPN for HBO Max. However, if you do, there's no cause for panic because NordVPN has a 24/7 customer care response. Therefore, if you have any issues, you merely need to contact the customer care center. Notably, NordVPN serves its customers through NordVPN Help Center, email support, and live chat.
Split Tunneling
Finally, you may want to use NordVPN for only HBO Max. If you want this, you can only channel your HBO Max traffic through NordVPN. Furthermore, you can route the rest of your traffic directly to the internet. This feature is called split tunneling.
Do Free VPNs Work With HBO Max?
There are many free VPNs around, so you may be tempted to consider using one for HBO Max. In addition, some of these free VPNs may offer similar features to NordVPN. However, using a free VPN is often a terrible idea for various reasons.
Limited Access
Free VPNs often limit users' access to only some of their features. For example, with a free VPN, you may not access their entire server network. In some cases, too, such a VPN may not always encrypt your connection. Users often have to pay a fee to gain full access.
Slow Servers
Many free VPNs have servers in the US. However, these servers are often few, and you can't compare them with NordVPN's 1,000+ servers. Since many people are hustling for limited servers, the servers will be overloaded. The result is that the server speed will drop, leading to bad streaming experiences.
Free VPNs Compromise Security and Privacy
Finally, free VPNs aren't as committed to online security and anonymity as NordVPN. Consequently, many free VPNs use poor encryption and sell user data to third parties. So, malicious third parties can execute online attacks against you with this data.
A paid VPN like NordVPN is a better option. Firstly, a two-year subscription is as low as $3.67/monthly. In addition, if NordVPN's services aren't as great as it advertises, you can always get a refund within thirty days through its money-back policy.
Conclusion
HBO Max is revolutionizing access to entertainment. Therefore, everyone needs HBO Max, and we need it now. However, waiting until HBO Max becomes available in your location may be too long a wait. So, it'll be best to get immediate access to HBO Max and its great shows with NordVPN.