Does NordVPN Offer Socks5 Proxy? (Updated for 2023)
Having either a Socks5 proxy or a VPN on its own can add to your internet security. However, each of them lacks something the other has. For the VPN, it's flexibility. Socks5 can be used anytime, anywhere, and with any protocol. It's a dynamic tool for mimicking IP addresses. But, though the Socks5 is incredibly flexible, it also leaves users' data vulnerable.
Socks5 doesn't encrypt the data sent through it. This means that, while your IP address might be faked, it won't matter if just anyone can read your information. That's why you need a VPN.
NordVPN for Socks5?
NordVPN has some of its servers set up to run Socks5. However, it's not listed freely, so you might need to go to NordVPN's customer service and ask a representative for a list of such servers.
With NordVPN's Socks5 servers, you can switch between three modes. Maximum security, in which the full flexibility of Socks5 is at a disadvantage. Maximum speed, which reduces the security around your data but still encrypts it. The last mode takes the best parts of the two former modes and meshes them to create the best of both worlds. So you can use the Socks5 to whatever degree you want while remaining protected by NordVPN.
Why should you use a Socks5 proxy with a VPN?
As we've mentioned before, both VPNs and Socks5 have their own merits and demerits. VPNs provide more security and privacy, overall, and for bypassing geo-restrictions. However, they can be quite slow because your data has to go through the process of encryption and then be taken through private servers before being delivered to its intended destination.
Socks5 is great at hiding your location, bypassing geo-blocks, and doing it all faster than a typical proxy. Socks5 is also more secure than a regular proxy, but it's defenses are still weak compared to an experienced hacker.
If you combine a top VPN like NordVPN with Socks5, it can help eradicate some of the flaws within the two software. And since it's already set up with some of NordVPN's servers, you don't have to search for a proxy yourself; it's all set up for you.
NordVPN is one of the best VPNs you can use for Socks5. Four things make that possible.
1. Privacy and security: NordVPN has some of the most robust security features in the online security industry. It uses next-generation encryption technology and the most secure protocols. The use of these protocols will assist the Socks5 proxy to be even faster. NordVPN utilizes a kill switch to cut off your internet connection if your link to the VPN is even a little unstable. And unlike other VPNs, you can't disable this kill switch.
There's also DNS leak prevention to keep all your web queries safe. NordVPN provides extra features to keep your work safe on the web. One of them is DoubleVPN. This feature encrypts your data twice by taking it through two different servers. The next feature, Onion over VPN, runs your data through The Onion Router (TOR) to give it many layers of encryption, like an onion. Both of these features are great at protecting your data.
However, the roundabout route your data takes for it to be encrypted several times will slow down your network speed significantly. This is where the Socks5 proxy comes in, to speed up the data and processes needed to protect the user's information and still be reasonably fast.
2. Servers: NordVPN has a massive number of servers, which also helps to speed things up. It has over 5700 servers in 59 countries, and they are continuing to expand. Amongst these servers are some optimized for streaming, torrenting, and, of course, Socks5.

3. Speed: While some of it's features do slow down the network speed, NordVPN is extremely dedicated to providing a good experience for its users. Which is why, even on regular servers, it doesn't slack on speed. However, while your network speed won't drastically reduce because of NordVPN, if you're focused on a more data-intensive exchange, where you don't have to connect to a lot of different websites, you might want to change the mode to maximum speed.
4. Customer service: This is a feature often brushed aside, but it's essential when dealing with the integration of two high-level software like NordVPN and Socks5. While there are safety measures in place, such as the kill switch, a break in your connection to the VPN may lead to uncertain consequences.
Customer service is also important because you'll need them to provide a list of functioning Socks5 proxy servers. If they're not fast, friendly, and cooperative, things can get very frustrating, very fast. However, you don't have to worry about that with NordVPN's customer care representatives. As far as we can see, they respond quickly to live chats with precise advice. Through email, their responses can take longer, but they're usually longer and more detailed.
However, you may not even need to contact them. Just visit their FAQ or blog and search for whatever you need. There are even tutorials to get you acquainted with Socks5 for various services.
Can you use a free proxy?
Yes, you can. But should you? No. Even though proxies are a lot cheaper to run than VPNs, they do have some costs. To provide a service that costs money to maintain as free will always involve problems.
Free proxies might not be so keen on keeping their users information as safe as possible. They might even sell users' information to third parties. The money used to run the service has to come from somewhere, and if you're not paying cash, then you might be spending your valuable information.
Also, free proxies usually have somewhat rundown services. They're generally slow and with a lot less features. There may be a lack of maintenance personnel too, which will only make things worse over time.
In our opinion, it's best to just pay for quality with NordVPN.
In conclusion
Both NordVPN and Socks5 have had conflicts but now as NordVPN has integrated Socks5 proxy's features into some servers, you can now have the best of both worlds. Fast, reliable online protection.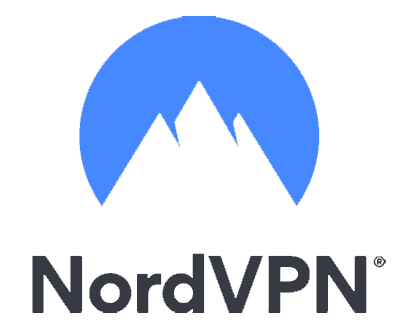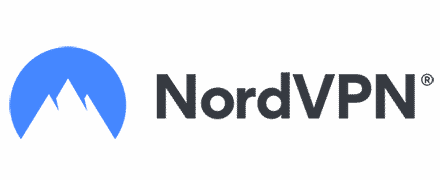 Get 66% off now