Best VPNs for TikTok in 2021: Beat the TikTok Ban
TikTok is a Chinese-owned video-sharing social networking service. Rated as one of the most used social apps in 2020, TikTok had more than 115 million downloads in March alone. It is primarily used to create short music videos, dance, comedy, and talent videos that span between 3 to 60 seconds.
Due to its popularity and growing fan base, several countries have opened an inquest into its use. Of particular note is India's claim that the app is a threat to its national security, and this has caused its ban and restriction in many locations. As a result of this, several users have opted to use VPNs to access the app for gaining access from a restricted location or to protect their privacy and remain anonymous.
With a good VPN, you can continue to enjoy the app regardless of their location. A good VPN will allow you access to all the features of TikTok, as well as provide you with enough cover to prevent you from being tracked or blocked.
6 VPNs that Work with TikTok
TikTok is a mobile and web app, and that means that you have to be careful in choosing the right VPN. For the mobile app, you must be sure that the VPN works for it, while on the web app, the VPN must support whatever browser you intend to use.
Since TikTok is geo-restricted, you need to find a VPN that can protect your privacy and connect to a location where TikTok is allowed. You must also pay attention to the connection speed and how easy it is to set up. To make things easier for you, detailed below are the best VPNs for TikTok.
Quick Guide
Below is a brief introduction to the selected VPNs that work well with TikTok. This quick guide will give you an honest one-sentence assessment of each VPN.
Do VPNs Really Unblock Access to TikTok?
Yes, they do. However, you must be sure that your selected VPN has a secure server in a country where TikTok is not banned. As stated earlier, users in India must look for stable servers from countries like the United Kingdom or Canada. While you can also gain access by connecting to a server from the United States, it's important to note that the US government is planning to ban TikTok too due to privacy issues.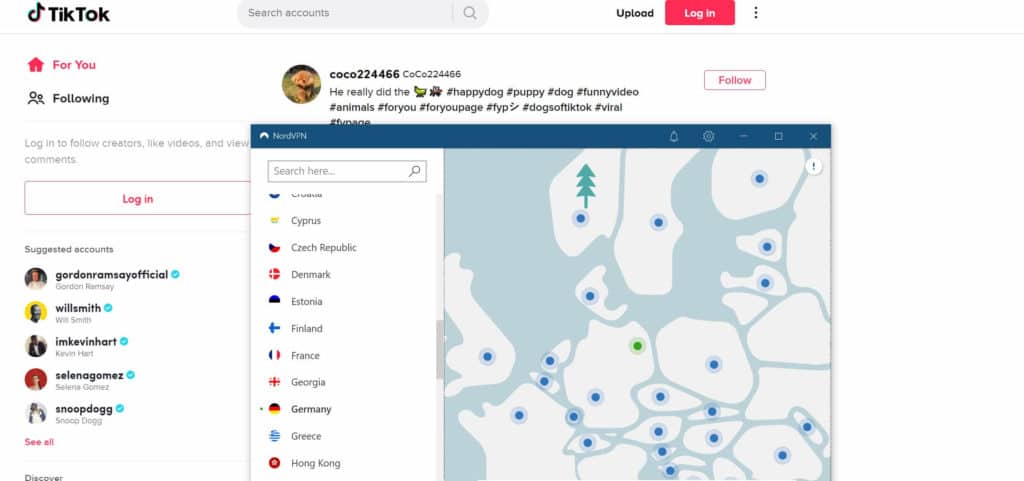 How to Set Up a VPN for TikTok
If you're a mobile user, you can download any VPN you choose on the App Store or the Play Store, depending on your device. When you're done downloading, open the app, get a preferred subscription, and connect to your chosen server. When you're connected, you can check your current location through websites like whoer.net.
For PC users, you can either download the app to your PC or install a browser extension. Once you choose your preferred subscription, all you have to do is connect to your preferred server, and you're good to go.
Conclusion
Getting a good VPN for TikTok can be challenging, but thanks to the reviews above, you can now choose from at least seven different VPNs. TikTok is a social media rave with enjoyable features, and geo-restrictions can make you feel left out from the rest of the world. By choosing one of these VPNs, however, there can be no more worries about getting access to the app and protecting your information while doing so.