5 Best VPNs for PUBG Mobile in 2023 (Android / iPhone)
Since 2017, few games have been as interesting as PlayerUnknown Battlegrounds (PUBG). This world-class game has enjoyed positive reviews and recorded millions of downloads from online stores worldwide with its Battle Royale interface. Unfortunately, however, it poses a significant security risk to its players. Like all gamers, PUBG players run the risk of succumbing to online security threats from cybercriminals.
In addition, because of strict laws, you can't play PUBG in several countries. Indeed, India is notorious for banning the game under section 69A of its Technology Act. However, PUBG is banned in many other countries, including China, Pakistan, Afghanistan, Korea, Jordan, Nepal, Iraq, and Israel. The ban also often affects its mobile version – PUBG Lite.
If you travel to any of these countries, you'll be unable to play PUBG. Fortunately, you can escape all these problems with an excellent VPN. A virtual private network (VPN) can change your IP address, helping you bypass geo-restrictions. Furthermore, VPNs can encrypt your internet traffic. You can even use VPNs both on your PlayStation 4 and PUBG Mobile.
Top VPN recommendations for PUBG
Many VPN services works with PUBG. However some are way better than others. We will now show you the five best VPNs for PUBG.
Must-have features for your VPN
Using a VPN only works if it has some features.
Here are must-have features to be sure your VPN can enhance your PUBG gaming experience.
1. Mass servers: If you're looking to get free skins, crates, and gears, then you need your VPN to have many servers located across various regions. These servers are how you can access the multiple items available based. Therefore, ensure you check the VPN provider's page that the VPN you intend to get has at least 100 servers.

2. Fast speed: Generally, you can expect your internet speed to drop when using a VPN, although this is no problem for your regular internet activities. Internet speed is a big issue when it comes to gaming, as a slow connection equals massive lag time. Your gaming character might just be killed before you get a chance to see the enemy.
Hence, you need a VPN that doesn't sacrifice your internet speed. A large server base becomes even more critical because your connection speed dips when the servers are congested. You should check out their website or contact a customer support personnel to find out how fast the VPN's server speeds are.
3. High security: One of the perks of PUBG is that you can socialize with hundreds of people across the world. However, while this is fun, it also means hackers and cyberbullies can join PUBG to wreak havoc.
Hence, ensure your VPN has the latest security technology that's available. Check for VPN's that have a 265-bit Advanced Encryption Standard, a network kill switch, DNS leak protection, and a stern no-logs policy.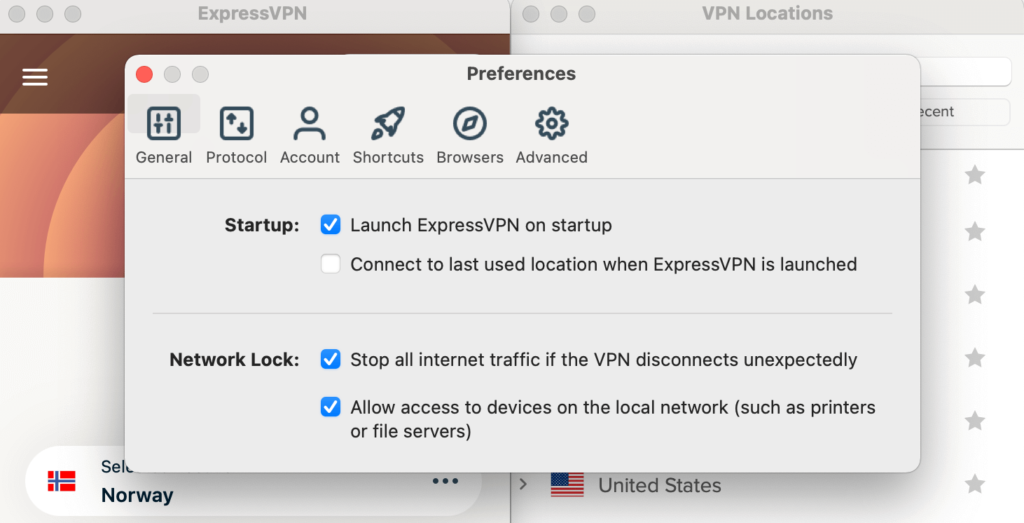 4. Simultaneous connection: If you enjoy both PUBG and PUBG Mobile, then you need a VPN that grants you multiple access with one subscription. Review your VPN and ensure you can use more than one device at a time.
Also, ensure your VPN is compatible with multiple devices, including gaming consoles. This way, you're not left out when you want to play PUBG on your PlayStation 4.
5. Excellent customer support: You need your VPN provider to guarantee a 24/7 customer support framework. We can't guarantee that you won't experience minor technical problems. Therefore, ensure there's always someone waiting to resolve any problem you may have.
6. Free trial: Although this doesn't directly affect your gaming experience, it's still as important. It allows you to test run your VPN for free. You can then check if there's a lag and confirm whether or not the VPN meets all your gaming needs. A money-back guarantee or an outright free trial fits the spec.
Using a free VPN with PUBG
It sounds nice to enjoy the significant advantages that come with a VPN without having to pay a dime. However, nothing comes free. So, you should have second doubts when you see a free VPN that can offer everything a paid VPN promises.
Free VPNs usually don't have multiple servers or the excellent features you need to play PUBG. While you might not notice it in your regular browsing, PUBG requires ultra-speed. Therefore, using a free VPN will likely result in a lag and ruin your PUBG experience.
You can't also get the best security with a free VPN. PUBG has millions of players on its servers and is usually vulnerable to cyber attacks.
Also, to fully maximize a VPN, you need one that has at least 100 servers spread across several locations. Free VPNs have limited servers across the world. So, when you use a free VPN, you can't fully enjoy the freebies that would have been available across several locations.
Here's our solution. Don't go for a free VPN. Instead, use any of the VPNs above to maximize your PUBG gaming experience.
Is it legal to use a VPN?
VPNs are legal in most countries and only a few like China, Russia, and North Korea frown on their use.
However, even in countries where they are completely legal, it's a crime to use a VPN for illegal activities.
Frequently Asked Questions on the Best VPN for PUBG
Can PUBG ban you for using VPNs?
Yes, PUBG can ban users for playing games with VPNs. However, it isn't that PUBG doesn't support VPNs. Using a VPN doesn't even violate PUBG's terms of service (ToS). However, it can trigger a third-party application ban. Such a ban happens when PUBG notices the use of third-party applications. Here, the external app usage triggers a hack detection that can cause PUBG to ban the player for some time.
Will a PUBG VPN increase my game ping?
Yes, you could have longer game pings while using a PUBG VPN. Game pings refer to the delay between a player's input and the server's response. VPNs also have a similar phenomenon. There are slight delays between when your device encrypts and decrypts your PUBG connection. However, an excellent VPN that's speed optimized can reduce these delays. Furthermore, you can choose VPN servers close to your gaming location. This VPN choice can significantly reduce your gaming delay.
Can I download PUBG Lite with a VPN?
Yes, a VPN can help you download PUBG Lite. PUBG Lite is the mobile version of the gaming platform. This mobile version would be pretty helpful if you're traveling and you need to play games on your mobile gadgets. Unfortunately, PUBG Lite is also not available in several countries across the world. With a VPN, though, you can download PUBG on Google Play Store from anywhere.
How do I unblock PUBG with a VPN?
You can easily unblock and play PUBG with an excellent VPN. First, however, you must choose a VPN that has servers in countries that allow PUBG. Then, you'll have to sign up for the VPN and download its app. Once you've launched the app, you can select a server from any PUBG-compatible country. Furthermore, it'll help to choose VPN servers closer to your gaming location. This way, your gaming speeds wouldn't drop significantly.
In conclusion
There are a million reasons why you should use a VPN for PUBG. It'll help you increase your security against online hackers and assist you in bypassing geo-restrictions when you travel to countries like China. Still, all these are impossible without an excellent VPN.
In this article, we've itemized the best VPNs to ensure you have the best PUBG gaming experience. While you might consider a free VPN, we've shown you reasons why it's not your best bet. We've also shown you features that your VPN must have to work well with PUBG.
All that's left for you is to choose wisely and enjoy the best PUBG gaming experience!