Watch the US Open with a VPN – Live Tennis Grand Slams
As most avid tennis players and viewers will be aware, the US Open is fast approaching. One of the majors in the competitive tennis world, the US Open is available to watch in most countries, but it's not free in all of them. That's why some people may need to use a VPN to watch the US Open in 2022.
A Virtual Private Network (VPN) will allow you to circumnavigate any licensing issues around the US Open, allowing you to watch the competition through different providers while visiting different countries or abroad. You'll even get to connect to other providers from your home turf and experience this tennis Grand Slam in places that it usually may not be aired. A VPN will give you a temporary IP address that masks where you are, making it seem like you're somewhere else, giving you uninterrupted access to take in all the tennis you want.
Here, we'll look at the top-recommended online VPNs as told by the TechShielder experts, finding the best VPNs for viewers to watch the 2022 US Open.
All About the US Open in 2022
The US Open first began in 1881, some 141 years ago in NYC, and has actually enjoyed mixed courts. It started out as a grass court tournament initially before becoming a clay court tournament, before solidifying itself as the hard court Grand Slam since 1978. It's one of the most-watched tennis championships around the world.
The 2022 US Open competition will get underway at the USTA Billie Jean King National Tennis Center in New York City on August 30, as it has since 1978. There will be two sessions every day at 11 AM and 7 PM EST through September 12, where winners will be crowned in Men's and Women's singles, doubles, Wheelchair singles, doubles, Junior singles, doubles, and Mixed doubles.
Last year, Daniil Medvedev saw a win in the 2021 men's singles, while Emma Raducanu took the women's singles. Both were crowned victors in their first Major singles titles ever and were huge achievements for them both.
Watching the US Open with a VPN
A VPN can conceal your device's true location and provide the impression that you're in another nation. This is ideal for allowing you to watch US Open live events censored in your location.
Geo-restricted content can be unblocked thanks to VPNs' extensive network of servers globally. If you need to know where to watch US Open, an option is to join a streaming service and connect to a US server by using a VPN.
Nonetheless, these platforms are country-specific. If you're presently out of the country, you may disguise your location by connecting to a VPN server in the US (or another supported nation) and logging in, as usual, using your cable credentials. You can also watch the US Open live on Amazon Prime from the UK.
Pick the Best US Open VPN
Several alternatives help you watch US Open with a VPN. At TechShielder, we aim to give you the best VPNs that lets you watch, stream, or access content globally. The best services providers that enable you to watch the US Open with a VPN must offer fast speeds and numerous services. Below are the best VPNs to watch US Open live:
ExpressVPN

Features
Number of servers: More than 3,000
Speeds: Unlimited
Server locations: 160 in 94 countries
Maximum devices supported: 5
24 live chat: Yes
30 day money back guarantee: Yes
Pros/Cons
Fastest VPN out there
Strict no logs policy
256-bit AES encryption
ExpressVPN offers some of the fastest connection speeds available while providing all the bandwidth you want. ExpressVPN offers a large number of servers all over the world, enabling you to be anywhere you want to be. Moreover, their outstanding encryption protects your traffic from everyone's view. You may even split your network traffic via them to maintain connectivity with nearby devices.
Pros: Fastest VPN out there; Strict no logs policy; 256-bit AES encryption;
Lowest price: $6.67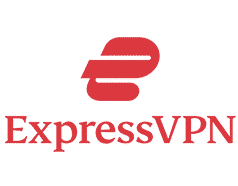 Get 49% off now
NordVPN

Features
Cryptocurrency accepted? Yes
Simultaneous connections: 6
Dedicated IP-addresses? Yes
Servers: 5342 in 58 countries
Pros/Cons
Lots of pricing options
Netflix support kept up to date
256-bit AES encryption
Customers like NordVPN because of its top-notch support staff and cutting-edge security tools. NordVPN allows users to log in to six devices at once. In addition, the service is also among the quickest on the market. Like the other VPNs in this overview, NordVPN offers a 30-day money-back guarantee so that you may use the service risk-free.
Pros: Lots of pricing options; Netflix support kept up to date; 256-bit AES encryption;
Lowest price: $3.71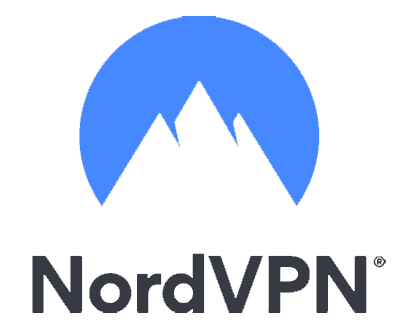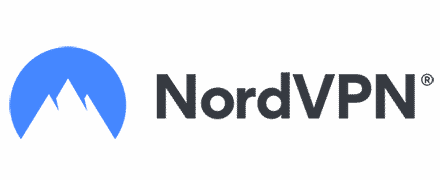 Get 66% off now
Surfshark

Features
Free trial? Yes
Simultaneous connections: Unlimited
Ad blocking? Yes
Servers: 1000+ in 61 countries
Pros/Cons
No footprints
Allows torrenting
256-bit AES encryption
SurfShark is a significantly less expensive VPN alternative. It offers excellent security features, including 256-bit AES encryption, a kill switch, and defense against DNS leaks. Additionally, you can connect an unlimited number of devices. This VPN has been tested to have consistently fast speeds.
Pros: No footprints; Allows torrenting; 256-bit AES encryption;
Lowest Price: €2.09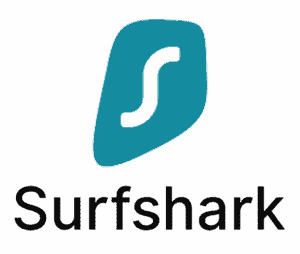 Get 81% off now
Using a Free VPN to Watch the US Open
You can use a free VPN's services without paying. Hence, you might be thinking of watching US Open for free.
At first sight, free VPN services could appear alluring, but you should not use them. You might anticipate slow-loading video and potentially periodic disconnections due to fewer server networks and more users.
Even if you can watch one match, you may not be able to view the remainder since some free VPNs have monthly bandwidth limits. Free VPNs can put your system at risk, which is the last danger. Most free "VPNs" only tried downloading malware onto the user's device and didn't truly encrypt any communication.
Conclusion
You can miss out if you do not watch US Open via a VPN. You will need to install a reliable VPN and sign up for a streaming service that broadcasts all of the hard-court tennis action if you want to watch it from anywhere globally.
Remember, it's crucial to choose a VPN that is quick and dependable for live sports streaming; otherwise, you run the danger of receiving streams of low quality. ExpressVPN is the best service to choose if you want to watch US Open with a VPN.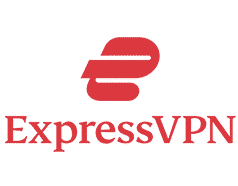 Get 49% off now
Frequently Asked Questions On How To Watch the US Open With A VPN
What channel is the US Open on TV?
ESPN and Tennis Channel will broadcast the US Open tennis live in the US. In addition, Amazon Prime subscribers in the UK and Ireland may watch the US Open.
How can I watch the US Open?
ESPN solves the issue of how to watch the US Open. However, you must log in using your cable provider's credentials to watch US Open live. Notably, ESPN+, which has a monthly subscription price of $6.99, will be the only place in the US to watch the qualification games starting on August 24. Additionally, you can watch on Sling TV, YouTube TV, Hulu with Live TV, or fuboTV.
How can I watch the US Open online?
If you want to watch US Open online, then you can use Sling TV Orange, Hulu + Live TV add-on, or YouTube TV (US).