Watch the MLB All-Star Game Live
You'll need a Fox Sports live stream to watch the MLB All-Star game online in 2022. It might be challenging for overseas baseball fans to watch the MLB All-Star Game live. Still, no matter where you are, you can use a VPN to stream the MLB All-Star Game live.
This article focuses on how you can watch the MLB All-Star game online from anywhere in the world. Note that ExpressVPN tops the list for MLB All-Star VPNs when it comes to watching from outside the US.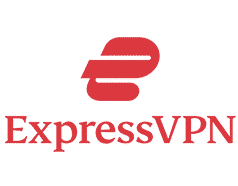 Get 49% off now
Pick the Best VPN for MLB Baseball
You may access region-restricted material from afar using a virtual private network (VPN). A VPN tunnels your internet connection via a central server located abroad and encrypts your data. To unblock the live All-Star game stream on Fox Sports, you need to connect the VPN software to the USA.
Due to the abundance of VPN providers, choosing the best option from a long list is essential to guaranteeing a seamless streaming experience.
At TechShielder, we aim to ensure that everyone is conscious of their online safety. After a thorough and detailed review of VPN service providers, here are our top picks for the best VPNs for MLB.
Watch the MLB All-Star Game Live from Anywhere in 2022
July 19 was set aside for the 2022 Major League Baseball All-Star Game, which will bring together the top players in baseball. The event will take place at Los Angeles' Dodger Stadium. The Futures Game, the first 80 selections in the 2022 MLB Draft, and the Home Run Derby all took place throughout a busy four-day period that ends with the All-Star Game. Meanwhile, the Midsummer Classic is back for its 92nd year and is being held at Dodger Stadium for the first time since 1980.
In recent years, the American League has dominated the All-Star Game. They have won eight of the previous nine, 15 of the previous 18, and 20 of the previous 24 All-Star Games. However, the Junior Circuit leads the overall series with a 46-43-2 record.
How to Watch MLB Live
You must have Fox in your cable or satellite TV subscription to watch the MLB All-Star Game on television. Fox will again be the only network to show the All-Star Game this year.
If you want to watch every game on MLB.tv outside the US, you'll need to use a VPN or a proxy since MLB checks your IP address to identify where you are and may not broadcast some games.
With a VPN, you can choose any location and have your IP address changed to it. After setting up a VPN, you must connect to a server in a country where MLB.tv is broadcasting the game to get around these geographical limitations. You can then sit back and enjoy the game.
ExpressVPN

Features
Number of servers: More than 3,000
Speeds: Unlimited
Server locations: 160 in 94 countries
Maximum devices supported: 5
24 live chat: Yes
30 day money back guarantee: Yes
Pros/Cons
Fastest VPN out there
Strict no logs policy
256-bit AES encryption
Due to its speed, ExpressVPN is at the top of our list of the finest MLB VPNs. In addition, its servers are speed-optimized so that you may watch MLB All-Star games without experiencing lags.
Express VPN gives access to over 3,000 servers in 160 locations. It has servers in 14 US cities. Hence, you can easily locate a server from anywhere worldwide.
You can connect to any US server while traveling and still enjoy buffer-free streaming. Additionally, there are no data limits, so you won't have to worry about being disconnected during an intense MLB game.
Pros: Fastest VPN out there; Strict no logs policy; 256-bit AES encryption;
Lowest price: $6.67
NordVPN

Features
Cryptocurrency accepted? Yes
Simultaneous connections: 6
Dedicated IP-addresses? Yes
Servers: 5342 in 58 countries
Pros/Cons
Lots of pricing options
Netflix support kept up to date
256-bit AES encryption
People who want to protect their online activity, alter their location and encrypt and secure their internet traffic often use the VPN software NordVPN.
NordVPN provides first-rate services, including a dedicated IP address, lightning-fast performance, locking options, and customizable server selection. NordVPN can provide these great services and reasonable access to various streaming platforms because of its extensive network of more than 5,000 servers spread across 59 countries.
It has 1,970 servers in more than 15 American cities. No matter where you are, you may locate a nearby server for a quick streaming experience.
Pros: Lots of pricing options; Netflix support kept up to date; 256-bit AES encryption;
Lowest price: $3.71
Surfshark

Features
Free trial? Yes
Simultaneous connections: Unlimited
Ad blocking? Yes
Servers: 1000+ in 61 countries
Pros/Cons
No footprints
Allows torrenting
256-bit AES encryption
There are more than 500 servers available via Surfshark, a dependable solution for MLB.tv. Finding a server outside of your blackout zone but near enough to watch MLB games without buffering is simple, thanks to Surfshark's servers, which are dispersed throughout 24 locations around the US.
Surfshark also offers many security measures to keep your data safe. You can rest assured that nobody will monitor your activities thanks to Surfshark's stringent zero-logs policy.
Surfshark is one of the finest VPNs for many devices since it supports unlimited simultaneous connections.
Pros: No footprints; Allows torrenting; 256-bit AES encryption;
Lowest Price: €2.09
Watching Baseball Outside the US or Without a Subscription
The quickest and easiest method to watch baseball games online is to sign up for MLB.tv, the league's official streaming service. The live streaming of World Series and postseason games is available with MLB.tv subscriptions.
However, MLB.tv has several limitations, with regional blackouts being the most prominent. This rule often prohibits fans from seeing their local teams' games on MLB.tv until 90 minutes after the game has ended. However, the live audio is never muted.
With a VPN running on a desktop web browser like Chrome or Firefox, you can easily get around blackouts on MLB.tv and watch games from overseas. However, it's more difficult to unblock the official MLB mobile app.
Picking a Top VPN to Go with the All-Star Game
You should be aware that All-Star Game limits your access by monitoring your IP address and geographic location. A VPN ensures your internet traffic is anonymous by masking your true IP address and changing your geolocation. So long as you use a VPN, you can get around geographic restrictions and watch an MLB game from any region.
Additionally, only a few locations can access MLB.tv's unique features like "MLB Audio." Thus, if you're visiting another nation, you won't be able to use your MLB.tv membership. However, you may instantly access all of MLB.tv's features if you use a VPN. Before choosing a VPN to stream MLB games live, look out for these features.
1. The VPN Supports MLB.tv streams
Unfortunately, although it may seem apparent, many VPNs cannot remove MLB.tv's limitations. So, before selecting our top picks, we tested to see that they regularly granted us access to games.
2. It Has a Money-back Guarantee
The best VPNs offer you at least a 30-day money-back guarantee. Thus, if you do not feel satisfied after subscribing, you can request your money.
3. Speed
When watching baseball, buffering should be your very last concern. For lag-free streaming to ensure you don't miss a second of that crucial game, we selected VPNs that provide quick and dependable speeds.
4. Security and Privacy
No matter why you need a VPN, choosing one that will safeguard your online privacy is critical. To protect your data from thieves, we have chosen a variety of VPNs with great security features.
Trying Out a Free VPN
Free VPNs are good for casual internet browsing but are poor options for watching live sports. When you need to know how to watch MLB games for free, the best free VPNs can give you a frustrating streaming experience. These services have a small number of servers, which always get overcrowded. Every free VPN also has limited bandwidth, which results in a lot of buffering and low video resolution.
Even worse, it would help if you were careful about your security. Free VPNs that solve the problem of how to watch MLB games for free are known to log your data and sell it to third-party advertisers. Therefore, you shouldn't risk using a free VPN to watch a live sports event.
Conclusion
Using a VPN is vital to protect your online data. You need a reliable VPN with many servers spread all around the US if you want to watch live baseball games on MLB.tv but are having trouble with blackouts. Hence, you won't miss a single second of the action.
With a VPN, you can make the broadcaster think you are in a location with the rights to broadcast live games. ExpressVPN is the best VPN to use to watch MLB games and guarantees you access to all MLB games. Subscribe to the service today and watch your favorite players show off their skills in the MLB All-Star game.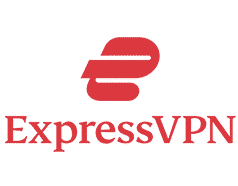 Get 49% off now