Watch the 2022 FIFA World Cup Final with a VPN
A new FIFA champion is on the horizon, and you get to see who it is if you watch the soccer final with a VPN. In just a few days, you'll witness one of the most epic showdowns in football history as the Qatar tournament reaches its climax. It's been a rollercoaster ride filled with unpredictable results, massive upsets, and shocking exits from legendary teams.
Argentina has managed to secure a spot in the final following a 3-0 defeat to Croatia. The team is looking to finally take the cup after three decades of near misses. It'll face off against the French, who's looking to be the first team in over 80 years to successfully defend the world title. And to catch this epic final contest, you only need to stream the World Cup final with a VPN.
Need to learn more? Go through our guide detailing how to watch the FIFA World Cup soccer final with a VPN and why you need one. We'll quickly review some of the best VPNs to help you make your selection.
ExpressVPN is your go-to VPN if you want to watch the final with a VPN smoothly online.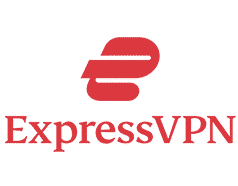 Get 49% off now
Everything You Need to Know About The 2022 FIFA World Cup Final
Sunday, 18 December, is D-Day in the world of football enthusiasts as the FIFA World Cup Final is played. The match is set to happen at Lusail Stadium, which we don't doubt will be packed to the brim. And kick-off is at 10 am ET. What if you're nowhere near Qatar? That's where a VPN comes in. You can watch the World Cup soccer final online from anywhere in the world using this nifty device. It bypasses any geo-restrictions that might stop you from viewing the event otherwise.
The Teams Going Head-to-Head
It's been a dramatic journey since the World Cup started in November. The competition whittled down to 32 nations and had now come down to France, Argentina, Morocco, and Croatia, who remained standing after passing the vital semi-final stage.
After Argentina's stunning win over Croatia, the South American's hopes of bagging the title are becoming a possibility. Morocco, the tournament's underdogs, had had a good run, ousting Spain and Portugal, two of Europe's biggest teams, from the race. But the African nation fell to France, the current crown holder, which will now be looking to retain the title.
The Players Going Head-to-Head
As it stands, Lionel Messi's dream of claiming victory is fast becoming a reality. This will be the sixth time Argentina plays in the finals, and Messi believes his team will take it home. There's nothing far-fetched about this fairytale ending as long as he has Julian Alvarez by his side. The promising Manchester City striker is one to watch after putting up a brilliant display in the semis. France's star player Kylian Mbappe and his team will certainly not make things easy for the Argentinians as they hope to retain the title.
The Cost of the Tickets (Versus Watching from Home)
It's no secret that tickets to a FIFA World Cup soccer final are highly sought after and are historically expensive. And the 2022 Qatar edition is no different. It's expected, seeing as millions of fans want to witness the best team being crowned and receiving the biggest accolade in football.
For front-row seats to the World Cup, fans can expect to fork out around $1,500. Bear in mind that the mentioned fee doesn't include accommodation, food, and transport. The good news is you can equally enjoy the showpiece final from your home if you watch the soccer final with a VPN.
How to Use a VPN to Watch the FIFA World Cup Final
One thing is for certain, you won't be wracking your brain trying to figure out where to watch the soccer final with a VPN. Several channels around the world will be streaming the momentous event. If in the US, you can count on channels like Fox TV and Fubo TV to keep you up to speed. Elsewhere, you can stream the final on Telemundo, BBC iPlayer, or ITV. Using some of these channels, you can even get to watch World Cup final free.
If, however, you've traveled to a place where it may not be free, follow these steps to stream the World Cup final with a VPN:
1. Choose a known VPN like Express and download.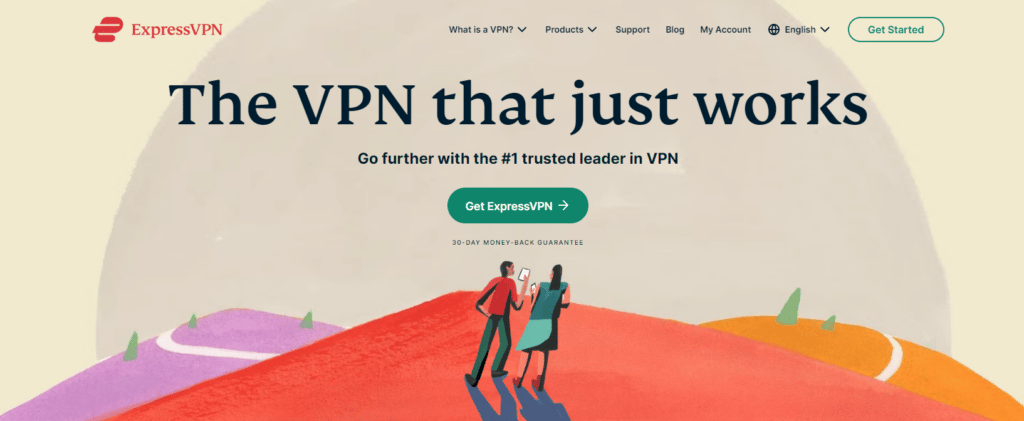 2. Create an account with ExpressVPN.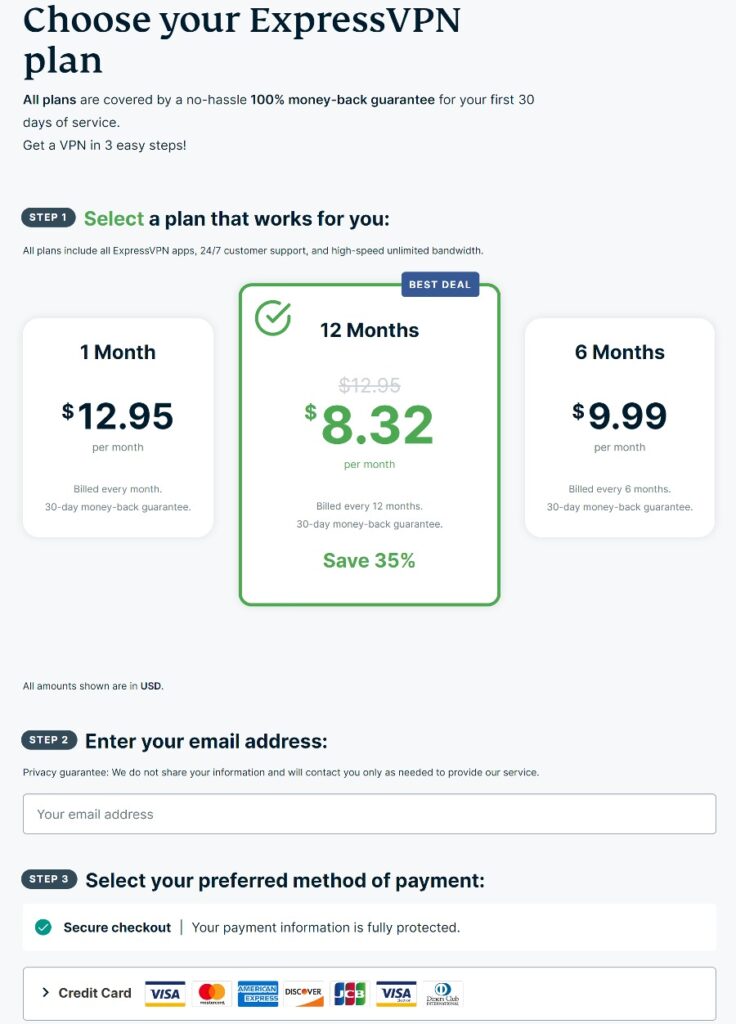 3. Select the nearest server from the available options.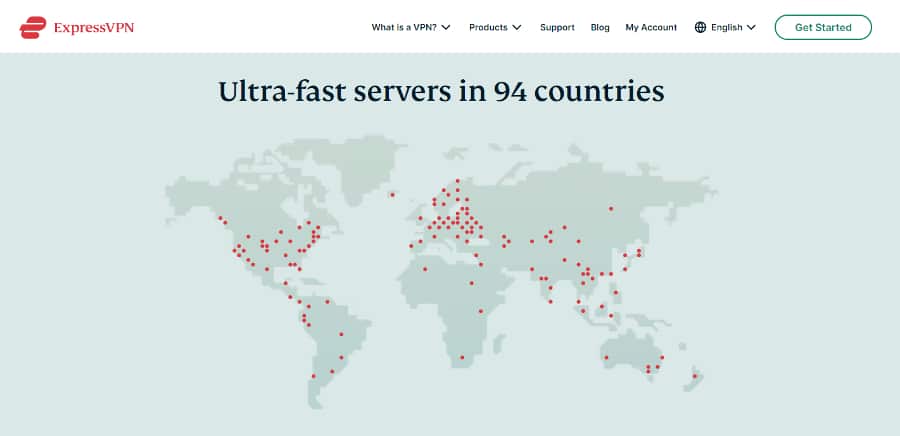 4. Choose your preferred TV channel, sign up, pay the necessary subs and watch the FIFA World Cup final with a VPN.
Pick the Best VPN to Use for The FIFA World Cup Final
We've pretty much hammered on how to use a VPN to watch the World Cup final, now let's give you options. Rest assured, your streaming experience is only as good as the VPN you pick. Rather play it safe by taking your cue from our trusted recommendations. Here are our top picks.
ExpressVPN

Features
Number of servers: More than 3,000
Speeds: Unlimited
Server locations: 160 in 94 countries
Maximum devices supported: 5
24 live chat: Yes
30 day money back guarantee: Yes
Pros/Cons
Fastest VPN out there
Strict no logs policy
256-bit AES encryption
The British Virgin Islands-based ExpressVPN boasts plenty of security features, including Split-Tunneling, a Kill Switch, and solid no-log policy. Several reasons have made ExpressVPN our top pick, starting with its 3,000 servers in over 160 locations worldwide.
Such extensive server coverage automatically eliminates accessibility and lag issues allowing you to watch the Qatar final seamlessly. ExpressVPN builds its own servers and encryption protocols to guarantee secure and private access. You also get access to the renowned Lightning protocol, known for providing unmatched speed, reliability, and security, while minimizing battery use.
Pros: Fastest VPN out there; Strict no logs policy; 256-bit AES encryption;
Lowest price: $6.67
NordVPN

Features
Cryptocurrency accepted? Yes
Simultaneous connections: 6
Dedicated IP-addresses? Yes
Servers: 5342 in 58 countries
Pros/Cons
Lots of pricing options
Netflix support kept up to date
256-bit AES encryption
We've ranked NordVPN second on our list, but it's a very close second to ExpressVPN, if not a tie. Nord also offers anonymity protection and strong privacy but goes on to add a few extra user-friendly features to the mix. You'll like the cloud storage and password manager, which makes it super convenient if you're not exactly tech-savvy. Also, it's less pricy, so you get to watch the final at a bargain. Currently, the monthly plan costs $11.95. It has almost 2,000 more servers than ExpressVPN to give you more streaming connections to watch the final.
Pros: Lots of pricing options; Netflix support kept up to date; 256-bit AES encryption;
Lowest price: $3.71
Surfshark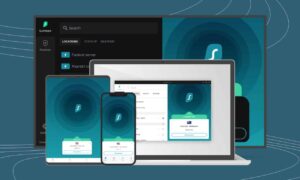 Features
Free trial? Yes
Simultaneous connections: Unlimited
Ad blocking? Yes
Servers: 1000+ in 61 countries
Pros/Cons
No footprints
Allows torrenting
256-bit AES encryption
SurfShark is one of the budget VPNs that gives you access to high-end features found in top VPNs. In fact, one of its major unique selling points is that it allows unlimited device connections. That's pretty impressive, considering other VPNs limit the number of devices you can connect at a time. But for an extra monthly fee, you can enjoy add-on services such as malware protection and anonymous ad-free browsing. Also, you can kick-start a 7-day free trial period to test out the VPN before you commit.
Pros: No footprints; Allows torrenting; 256-bit AES encryption;
Lowest Price: €2.09
The 2022 FIFA World Cup Final
Need the low down on the ins and outs of the 2022 FIFA World Cup final? Check out this section, where we've summarized key information to keep you in the know. We cover the time and venue of the final match. We also look into the teams and favorites to keep your eyes peeled.
Match Schedule
| | | | |
| --- | --- | --- | --- |
| Date | Teams | Time | Venue |
| Sunday, 18 December | Argentina vs France | 10 am ET | Lusail Stadium |
Teams
After the shocking departures of Brazil and Belgium from the World Cup, it's safe to say there are no guarantees. But Argentina proved its brilliance after toppling Croatia in what has been dubbed its best 2022 World Cup performance. Morocco's historic performance is a win for the African continent, but the team fell to the Frenchmen who'll now be facing Argentina.
Using a Free VPN to Watch the FIFA World Cup Final
By all means, you can use a free VPN to watch the World Cup Final. You just have to be mindful of the drawbacks. Though very helpful, VPNs aren't perfect tools. That's even more so if you use a free one. It's more susceptible to malware attacks and security breaches. Also, to recover their business costs, free VPN services tend to run ads. These may, unfortunately, contain malware and put your data at risk. So, if your goal is to maintain data privacy, it's safer to invest in a paid VPN service.
Conclusion
As a football fan, you'll be doing yourself a great disservice if you miss out on the World Cup Final. The build-up to this final match has been nothing short of mind-blowing, and you deserve to see it through. If, for whatever reason, the streaming channels aren't free, using a VPN to watch the FIFA World Cup final is your best bet. So why wait for post-match Twitter feeds? Watch the soccer final with a VPN in real-time, and see the winning team getting crowned.
ExpressVPN gives you uninterrupted access to streaming the FIFA World Cup Final from wherever you are.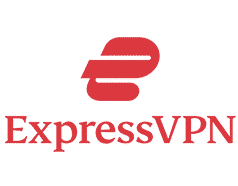 Get 49% off now
Frequently Asked Questions
Where can I watch the FIFA World Cup final?
Unlike with previous world cups, each broadcasting rights holder will produce live coverage of the event on TV and online. To watch all the world cup games, you can either pay for cable, look for a pay-per-view platform, or free-to-air channel.
Where can I watch all the World Cup games?
As the most watched sporting event in the world, expect extensive coverage of the World Cup games from various channels. Take your pick from the over 180 locations streaming the event around the world. These include Fox TV, Peacock, ESPN, Telemundo, BBC iPlayer, etc.
Can I watch FIFA World Cup soccer live online?
Absolutely! You simply have to look for a live streaming service showcasing the event. Lucky for you, there are several options at your disposal, including Fubo TV, Peacock, and Sling. You'll, however, need to pay subscriptions with most of these channels to watch the final match.
Which is the best VPN to watch soccer online?
The best VPN to watch soccer online would have to be ExpressVPN. The reputable VPN boasts an impeccable track record of smooth streaming, fast speeds, and unparalleled security. With servers in 160 locations worldwide, you won't have any trouble finding one near you.