Watch the F1 USA Grand Prix with a VPN 
Every year, the USA F1 GP is a thrilling and exciting race. Additionally, it draws more spectators than any other event in the region. Hence, as a Formula 1 fan, you do not want to miss the event. However, if you are abroad at the time of the race, or perhaps not in the best location to catch up on the race, it might be impossible to find out what's going on.
Streaming services usually use geo-restrictions to prevent overseas sports enthusiasts from watching their content. Fortunately, viewers can circumvent these limitations and watch the US Grand Prix event with a virtual private network (VPN).
In this article, we will look at everything you need to know about the USA GP. We will also look at the best VPNs to watch USA GP. Our number one choice is ExpressVPN as the best VPN to watch all the thrilling F1 races, including the upcoming USA GP. So, you can subscribe to ExpressVPN today.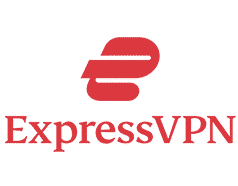 Get 49% off now
All About the US F1 GP 2022
The USA F1 GP is held at the Circuit of the Americas in Austin. This venue has been used since 2012 for Formula One races. The circuit contains a speed trap and two DRS detection zones. There will be 56 laps with a distance of 5.513 kilometers.
The United States Grand Prix event goes from October 21st – 23rd. The race commences at 3:00 p.m. EST on October 23. On October 22, fans can tune in to see the F1 drivers compete for a poll place live. While the Grand Prix was canceled in 2020 due to the coronavirus pandemic, it kicked off again in 2021, where year, Max Verstappen won, followed on the podium by Lewis Hamilton in second and Sergio Perez in third.
Watching F1 with a VPN
Broadcasters and channels often use blackout restrictions because of licensing agreements. These blackouts can prevent you from watching a race, depending on your location.
Formula One makes channels do this so more fans can watch the races in person. Unfortunately, while you can watch the games on cable or online in countries like America, the UK, and Canada, you will be unable to watch the races if you're located in certain countries that don't license the GP specifically. Fortunately, when you watch the USA GP with a VPN, you can avoid these geo-blocks.
Streaming platforms use your IP address to assess if the content is available where you are. So, a VPN aids you by hiding your IP and providing you with a new one depending on your chosen server location. A solid VPN will grant you privacy while simultaneously ensuring your safety.
By utilizing a VPN, you may unblock almost any Formula One event. You can rely on channels like ESPN, SuperSport, Sky, and many more to watch USA Grand Prix.
Pick the Best Formula 1 US GP VPN
While using a US GP VPN is advisable, you must be careful about the VPN service you choose. At TechShielder, we only recommend VPNs with fast and secure servers that protect you from anywhere in the world.
Below are the best VPNs to use:
ExpressVPN

Features
Number of servers: More than 3,000
Speeds: Unlimited
Server locations: 160 in 94 countries
Maximum devices supported: 5
24 live chat: Yes
30 day money back guarantee: Yes
Pros/Cons
Fastest VPN out there
Strict no logs policy
256-bit AES encryption
ExpressVPN tops the list for unblocking content and website at the fastest speed, including watching F1 USA GP stream. Additionally, this VPN for USA GP has thousands of servers spread across 94 countries. This gives it more worldwide coverage when compared to any other VPN service.
ExpressVPN also combines being user-friendly for beginners and providing intriguing capabilities for advanced power users.
Pros: Fastest VPN out there; Strict no logs policy; 256-bit AES encryption;
Lowest price: $6.67
NordVPN

Features
Cryptocurrency accepted? Yes
Simultaneous connections: 6
Dedicated IP-addresses? Yes
Servers: 5342 in 58 countries
Pros/Cons
Lots of pricing options
Netflix support kept up to date
256-bit AES encryption
This Grand Prix VPN has a ton of global servers, strong security measures, and lightning-fast connections for watching the F1 USA GP stream. The exclusive NordLynx tunneling methods used to connect to any of them provides unmatched upload and download speeds. 
Furthermore, you can employ obfuscated servers to increase your online anonymity further. This VPN allows you to connect six devices simultaneously. This is more than what any average VPN offers. But NordVPN is our second choice because it offers these great features at an affordable price. 
Pros: Lots of pricing options; Netflix support kept up to date; 256-bit AES encryption;
Lowest price: $3.71
Surfshark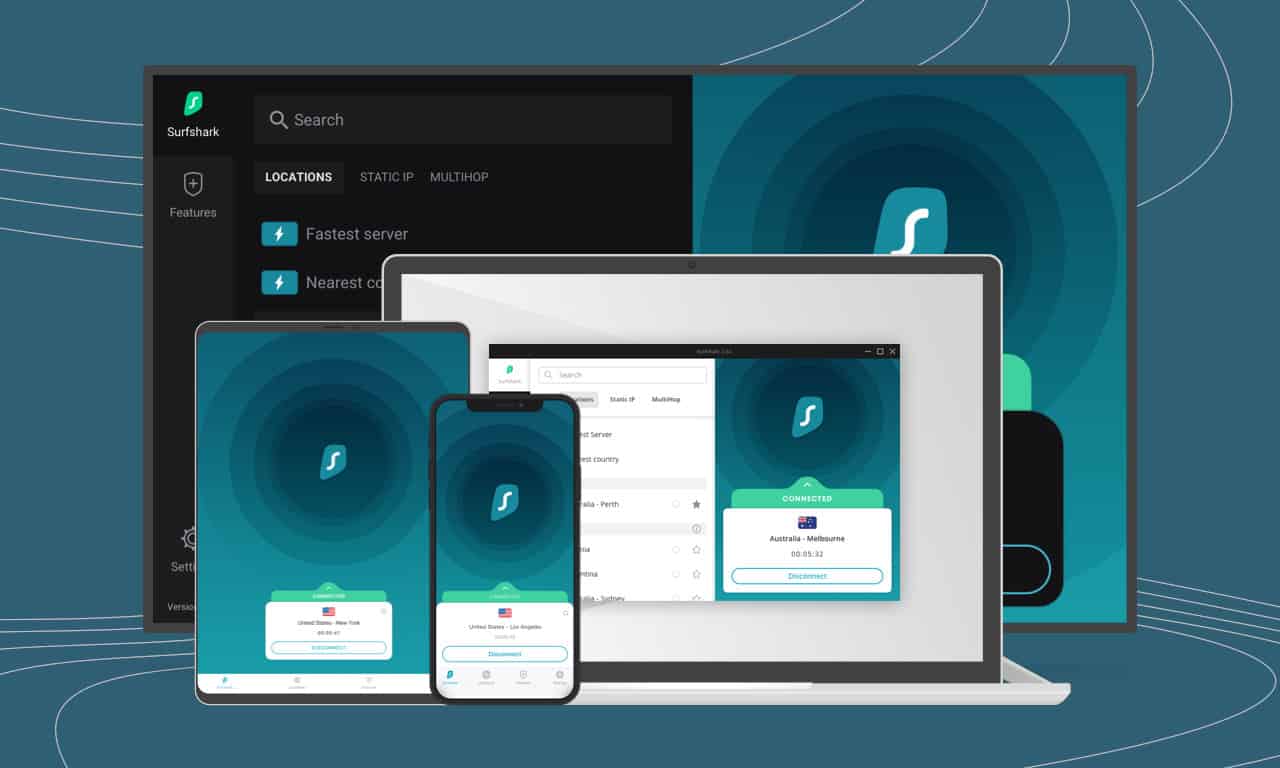 Features
Free trial? Yes
Simultaneous connections: Unlimited
Ad blocking? Yes
Servers: 1000+ in 61 countries
Pros/Cons
No footprints
Allows torrenting
256-bit AES encryption
SurfShark is one of the cheapest services to watch USA GP with a VPN. Despite its price, it offers you exceptional services. Using CleanWeb, this VPN offers ad-free and sanitized surfing. 
Moreover, with its NoBorders and Camouflage modes, you can use it to watch any F1 race and event. You can enhance your online security by purchasing the Surfshark One package, which includes antivirus defense and data breach monitoring. We love this VPN because it allows you to connect unlimited devices simultaneously.
Pros: No footprints; Allows torrenting; 256-bit AES encryption;
Lowest Price: €2.09
Using a Free VPN to Watch F1
Using a free VPN saves you from acquiring extra costs to watch F1 races. Hence, you may contemplate using one to connect and get a US IP address.
But F1 TV and other streaming services quickly restrict free VPN IP addresses. This is because many people use them and they are often easy to spot. Hence, many free VPNs cannot unblock geo-restricted content.
Even if you get a free VPN service that unblocks F1 content, you might not enjoy the streaming experience. This is because their servers are usually slow. Hence, you will get frustrated when streaming. Additionally, these VPNs have data caps and limited server options. 
Asides from these, you might get frustrated by constant ads. These free VPN services even sell your information to third parties to make money.
However, the VPNs we briefly reviewed above are risk-free. They allow you to use their services alongside a money-back guarantee. Thus, you can test these VPNs before making a lasting commitment.
Conclusion
With the upcoming F1 race, a VPN allows you to watch the race from anywhere in the world. So to avoid missing out on the thrilling experience, you should consider using any VPNs we discussed if you are abroad or do not want to spend money on cable subscriptions.
FAQ on the US GP
What time is the USA Grand Prix?
The United States Grand Prix will start at 3:00 p.m. EST on October 23.
How can I watch the USA Grand Prix?
You can watch the USA GP on channels like F1 TV Pro, ESPN.
Who won the last US Grand Prix?
Red Bull's Max Verstappen won the last US Grand Prix.
How many laps is the USA Grand Prix?
The US Grand Prix is 56 laps.
Which VPN is the best to watch the USA Grand Prix?
ExpressVPN is the best VPN that gives you unlimited access to watch the USA Grand Prix from anywhere in the world.