Use A VPN To Watch The Open
Many golf lovers will be pleased to know that they can watch The Open with a VPN (Virtual Private Network). Since the event broadcast has some geo-restrictions, the only way to follow all the excitement is if you're watching or streaming from an approved location. However, you can use a VPN service to spoof your location.
This article will show you how to watch The British Open live with a VPN, highlight the best VPNs for The Open, and much more. The best VPN to watch The Open is ExpressVPN, thanks to its reliable servers, ultrafast speeds, robust unblocking ability, security, privacy, and other top-notch services.
Pick the Best VPN for The Open
When you want to watch exclusive coverage of The Open, you can sign up for a VPN service. However, it can't just be any random VPN you find online; you need one of the best. That's why at TechShielder, we test out these VPNs to provide trustworthy reviews. Here are our top recommendations.
ExpressVPN

Features
Number of servers: More than 3,000
Speeds: Unlimited
Server locations: 160 in 94 countries
Maximum devices supported: 5
24 live chat: Yes
30 day money back guarantee: Yes
Pros/Cons
Fastest VPN out there
Strict no logs policy
256-bit AES encryption
This is the best VPN for the 2022 British Open golf tournament. ExpressVPN has thousands of servers spread across the world, super-fast browsing speeds, and a strong unblocking ability which you'll need to watch all the games smoothly.
ExpressVPN has more than 3000 servers, including 23 in the US and 4 in the UK. Additionally, ExpressVPN can seamlessly bypass the toughest geoblocks on platforms like Sky Sports, NOW TV, NBC Peacock, and Hulu.
Furthermore, ExpressVPN has you covered if you've been searching for how to watch the British Open on TV. Thanks to its MediaStreamer Smart DNS, you can stream the British Open on your TV or Smart TV. In addition, the VPN supports up to five simultaneous connections so that you can stream with any of your devices.
Pros: Fastest VPN out there; Strict no logs policy; 256-bit AES encryption;
Lowest price: $6.67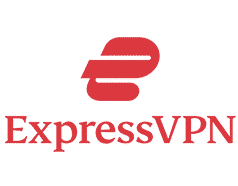 Get 49% off now
NordVPN

Features
Cryptocurrency accepted? Yes
Simultaneous connections: 6
Dedicated IP-addresses? Yes
Servers: 5342 in 58 countries
Pros/Cons
Lots of pricing options
Netflix support kept up to date
256-bit AES encryption
NordVPN is another outstanding VPN for both beginners and experienced users because it offers lightning-fast speeds, top-notch encryption, strong unblocking abilities, and a no-log policy. In addition, NordVPN is one of the best choices for watching The Open live from anywhere in the world.
This VPN operates over 5000 servers in 60+ locations, including countries where the 2022 British Open is accessible. In addition, NordVPN can quickly bypass restrictions on platforms like Peacock, Sky Sports Golf, Sling TV, etc.
Furthermore, NordVPN is compatible with Windows, macOS, Linux, Android, iOS, and several other devices. With one account, you can connect six devices simultaneously.
Pros: Lots of pricing options; Netflix support kept up to date; 256-bit AES encryption;
Lowest price: $3.71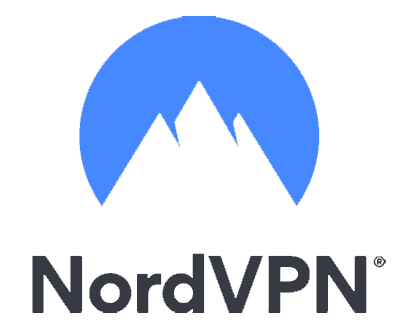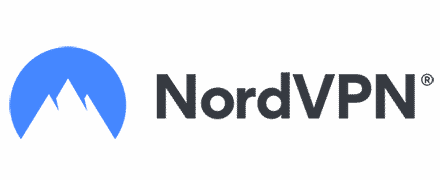 Get 66% off now
Surfshark

Features
Free trial? Yes
Simultaneous connections: Unlimited
Ad blocking? Yes
Servers: 1000+ in 61 countries
Pros/Cons
No footprints
Allows torrenting
256-bit AES encryption
If you're interested in a budget-friendly VPN for The Open, Surfshark is an excellent choice. This affordable VPN provider offers a broad server network, unlimited bandwidth, blazing-fast speeds, and strong unblocking abilities.
With Surfshark, you have access to over 3000 fast servers. When connected to servers in ideal locations like the US or the UK, you can bypass most geoblocks and watch the British Open without any hindrances.
Surfshark is easy to use. More importantly, it supports unlimited connections with any of its subscription plans. Additionally, Surfshark offers a 30-day money-back guarantee.
Pros: No footprints; Allows torrenting; 256-bit AES encryption;
Lowest Price: €2.09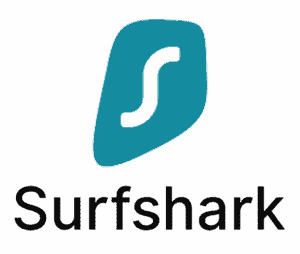 Get 81% off now
All About The Open in 2022
The Open in 2022 is a great closer to Major Championship play this season. Throughout the event, St. Andrews will play host to some of the world's top-rated golfers, including golf legends Tiger Woods and Phil Mickelson.
This year marks the event's 150th anniversary. Rory Rory McIlroy is the favorite expected to dominate at the Old Course. However, with other top players like last year's winner Collin Morikawa, Scottie Scheffler, Xander Schauffele, Jon Rahm, and Tiger Woods also on the course, there will be some close competition to look forward to.
The 2022 British Open was on in July from July 14 to July 17 and saw young Australian golfer, Cameron Smith take the win. This marks his sixth PTA Tour win to date.
Watching The Open and Other Golf Tournaments
There are several major and minor golf tournaments that are held around the world throughout the year, and as we've pointed out, you can bypass these geo-blocks with a top-tier VPN. For example, you can watch any of the following golf tournaments with a VPN:
The Masters Tournament
The Masters, or The U.S Masters, is one of the four tournaments that make up the Grand Slam. The tournament takes place in the first week of April. Since its conception, The Masters has been held at the Augusta National Golf Club in Georgia.
Players need to be invited to participate in The Masters. At the end of the tournament, the winner receives a cash prize and a green jacket which symbolizes club membership.
U.S PGA Champions
This is also known as The U.S PGA or The PGA Championship. The Professional Golfers Association of America organizes this tournament. It takes place in May of every year. Interestingly, the PGA was once a competition that favored Match Play between 1916 and 1957, but since then has been Stroke play.
It welcomes professional players to compete for several privileges, such as the opportunity to participate in other Grand Slam tournaments for the next five years and lifetime participation in the U.S PGA. The most titled players include Walter Hagen, Jack Nicklaus, and Tiger Woods.
U.S Open Championship
This is typically considered the most difficult tournament in the world. The competition has been in play since 1898 and consists of 72 holes (4 rounds on an 18-hole course). Usually, the competition is staged on a variety of courses, but most place an emphasis on driving accuracy and favor the long game.
The tournament takes place in June and has been done so to allow for another round should there be any weather delays. The final is then held on Father's Day. The U.S Open is open to both amateur and professional golfers. At the end of the tournament, the winner is the player with the lowest number of strokes.
The Open Championship
Also known as The Open or British Open, this is the oldest tournament of the Grand Slam. It is also one of the most iconic because it takes place in the homeland of golf. The British Open is held on traditional courses located in the UK, which can be very difficult because of the British climate.
The Open usually takes place in July and in 2022 was played on the Old Course at St. Andrews in Scotland. The tournament's winner, Cameron Smith was given the honorary title of "The Champion Golfer of The Year." He won the 2022 Open Championship with a score of 268, 20 under par, and one stroke ahead of Cameron Young.
LIV Golf Invitational Series
Many controversies surrounded the birth of the LIV Golf Invitational Series in 2021, but it is gradually becoming one of the most notable golf competitions. The LIV Golf is a professional tournament financed by the Public Investment Fund of Saudi Arabia.
The first event took place on June 9, 2022, at the Centurion Club, near London, England. It was announced that LIV Golf would become a league in 2023 that comprises a 14-event schedule and 48 contracted players.
Watching The Open with a Free VPN
With a free VPN, you can access some of the features paid VPNs offer. For example, you could access servers that may unblock the British Open, enjoy speedy connections, and so on.
However, there are also drawbacks to using a free VPN service. For example, it may be unable to unblock all the streaming platforms that broadcast The Open. Also, free VPNs can collect your sensitive data or expose you to data leaks. That's why we recommend you use only paid VPN services. They are safer and more reliable.
Conclusion
So, there you have it! We've discussed how to use a VPN to watch the British Open and other golf tournaments highlighted the TV schedule for the British Open and provided other useful information. The best VPN for The Open is ExpressVPN. This VPN has extensive servers that can unblock the event no matter where you are, lightning-fast connections, and other features for you to enjoy golf conveniently.