The Best VPN for Voot – Get Access to India's Leading Streaming Platform
Voot is one of the leading streaming platforms in India. It offers users an expansive library of fantastic TV shows and movies. The platform has millions of subscribers, and it keeps updating its libraries to keep its users entertained.
If you're not in India, it could be challenging to access the platform. This is because Voot has restricted access. Due to licensing agreements, only people in India can stream on the site. If you try to watch a show outside the country, you'll face an error message. This means you'll need to find the best VPN for Voot if you're not located in India.
Fortunately, you can get around this restriction with a Virtual Private Network (VPN). A VPN is designed to provide an extra layer of privacy and security by using encryption and changing your IP address. So, this process allows you to stream Voot from any location. The best VPN for Voot is ExpressVPN. We'll show you how to use a VPN, discuss ExpressVPN and other top-tier Voot VPNs, etc.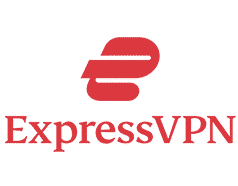 Get 49% off now
How to Unblock Voot Anywhere with a VPN
Contrary to what you might assume, it's pretty straightforward to use a VPN to stream Voot outside India. You don't need to be an expert or go through complicated technical processes. Just follow these easy steps to get everything set up correctly:
Sign Up for a VPN
The first step is to sign up for a VPN with servers in India. Many options are on the market, but our top recommendation is ExpressVPN. It has several lightning-fast servers in India and other remarkable features.
Download and Install the VPN App
Once you create your account, the next step is to download and install the VPN app on your device. So, the VPN you choose must be compatible with your gadget.
You can download the app directly from the VPN's website or install it via your device's app store. However, we strongly advise you not to download VPN apps from sketchy third-party websites because of viruses and malware.
Launch the App and Connect to an Indian Server
With your VPN installed, launch the app and sign in to your account. Then, go through the list on the server page, choose an available server in India, and connect to it.
Visit Voot
After connecting to an Indian server, you can visit Voot. The platform will think you're actually in India regardless of your actual location. So, you will be able to stream all the shows and movies you're interested in.
Best VPNs for Voot
As we mentioned earlier, there are multiple VPN options, but they aren't all perfect for Voot. Here are the best VPNs for Voot that can you the results you're interested in:
ExpressVPN

Features
Number of servers: More than 3,000
Speeds: Unlimited
Server locations: 160 in 94 countries
Maximum devices supported: 5
24 live chat: Yes
30 day money back guarantee: Yes
Pros/Cons
Fastest VPN out there
Strict no logs policy
256-bit AES encryption
ExpressVPN tops our list, and for a good reason. This is the best VPN out there, and it unblocks Voot quickly. ExpressVPN is designed with state-of-the-art technology for privacy and security, speedy connections, etc. In addition, it can bypass the most rigid restrictions on platforms like Netflix, BBC iPlayer, and Disney+.
The provider operates over 3000 servers in 90+ countries, including India. There are a couple of servers in India, so you'll not have any difficulty finding one to connect to. Additionally, ExpressVPN's servers are some of the fastest you can use. There's also no speed and bandwidth limit, so you can stream any content on Voot without interruptions like lagging or buffering.
Furthermore, ExpressVPN ensures your connection is secure and private while on Voot. It is equipped with military-grade AES 256-bit encryption, obfuscation, a kill switch, split tunneling, and other useful features. More so, ExpressVPN has a strict no-log policy. This means that there are no records of your activities while you're connected to its servers.
ExpressVPN is available on all devices you can use to stream Voot, including Windows, macOS, iOS, and Android. Thankfully, this VPN allows you to connect up to five devices simultaneously. Also, there's a 30-day money-back guarantee. You can test the VPN and request a refund if you're not satisfied.
Pros: Fastest VPN out there; Strict no logs policy; 256-bit AES encryption;
Lowest price: $6.67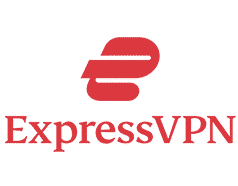 Get 49% off now
NordVPN

Features
Cryptocurrency accepted? Yes
Simultaneous connections: 6
Dedicated IP-addresses? Yes
Servers: 5342 in 58 countries
Pros/Cons
Lots of pricing options
Netflix support kept up to date
256-bit AES encryption
Another top-tier VPN you can consider is NordVPN. The VPN can seamlessly unblock Voot from anywhere in the world. It's super-fast, reliable, and secure. If you're not pleased with ExpressVPN, this is a wonderful alternative.
NordVPN is a Panama-based service with over 5000 servers globally, with 30 located in India. This is more than enough options for you to connect to and stream Voot without congestion and other server issues. With NordVPN, you also enjoy blazing-fast browsing speeds and unlimited bandwidth.
NordVPN also boasts robust security and privacy, which is essential even if you're just streaming movies or shows on Voot. The VPN uses AES 256-bit encryption on all its servers to protect your connection. It also has an automatic kill switch, NordLynx protocol, DNS leak protection, obfuscated servers, malware protection, etc. Additionally, NordVPN operates a strict no-log policy.
You can install this VPN on Windows, macOS, iOS, Android, and Linux devices. Additionally, NordVPN is available for routers and Smart TVs. You can connect up to six devices simultaneously. Lastly, NordVPN offers a 30-day money-back guarantee. Read our full NordVPN review.
Pros: Lots of pricing options; Netflix support kept up to date; 256-bit AES encryption;
Lowest price: $3.71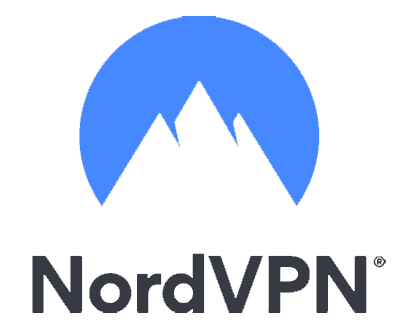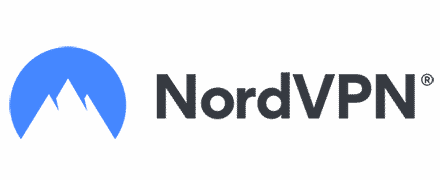 Get 66% off now
Surfshark

Features
Free trial? Yes
Simultaneous connections: Unlimited
Ad blocking? Yes
Servers: 1000+ in 61 countries
Pros/Cons
No footprints
Allows torrenting
256-bit AES encryption
Our last recommendation is both budget-friendly and beginner-friendly. SurfShark has been on the market for less than a decade, but it has surpassed many other VPN providers. It can unblock Voot anytime you need it to, and it provides speed, privacy, and security.
SurfShark has over 3000 servers in 60+ countries. About three servers are located in India. These servers are ideal for streaming and torrenting activities. They are fast and reliable and don't have bandwidth limits.
This VPN is just as secure as ExpressVPN and NordVPN. It has military-grade encryption, a kill switch, obfuscation, DNS leak protection, built-in malware protection, multihop, and an ad blocker. In addition, SurfShark has a strict no-log policy it adheres to. This guarantees that it's not in the business of collecting personal data.
SurfShark is available on all major operating platforms. One interesting thing about this app is that it supports unlimited simultaneous connections. Apart from being an affordable option, SurfShark also has a 30-day money-back guarantee. Read our SurfShark review. 
Pros: No footprints; Allows torrenting; 256-bit AES encryption;
Lowest Price: €2.09
How To Choose a Voot VPN
Before you decide to use a VPN to stream Voot, here are a few things you need to consider:
Servers in India
You need an Indian IP address to access Voot. So, you need to choose a VPN that has Indian servers. This is why all our recommended VPNs have reliable servers in India.
Fast Speeds
Streaming requires a fast connection. So, your best choice should be able to guarantee uninterrupted streaming on Voot. It is also vital that there are no speed or bandwidth limits.
Strong Security
As long as you're on the internet, it's important you get the best security to avoid security threats. So, your choice needs to have top-level encryption, a kill switch, and other privacy tools.
Conclusion
Voot has set an excellent standard in India. Many people use the platform to stream their favorite tv shows, programs, and movies. Unfortunately, you need to be in India to enjoy its services. However, a VPN can help you avoid geo-restriction.
ExpressVPN is currently the best you can use because it has fast servers in India, top-notch security, and it can bypass tough geo-blocks. We've pointed out steps you can follow to unblock Voot in your location and highlighted other VPN options.
Frequently Asked Questions About the Best VPN for Voot
Is it legal to watch Voot with VPN?
Yes, it is legal to watch Voot with VPNs. They are legal in most countries, such as the US, UK, Germany, and Japan. However, some countries like Russia and North Korea prohibit VPN use.
Is Voot available outside India?
No, Voot is unavailable outside of India. This is because Voot detects IP addresses and blocks people trying to access from other countries. However, you can bypass this by using a VPN to spoof your location.