SSL Combined With VPN: All You Need to Know
The internet is full of security risks and threats that could cause severe damages. With viruses, malware, hackers, and other sketchy characters on the internet, it makes sense to want some form of extra security.
A VPN (Virtual Private Networks) is a tool developed to boost security and privacy. VPNs use protocols to achieve this aim. You can imagine these protocols as instructions designed for a system to follow. Also, these protocols are often combined with a VPN to ensure your security and privacy aren't compromised.
SSL, or Security Sockets Layer, is one of the numerous protocols you can come across. When you combine SSL with a VPN, the chances of you falling prey to the dangers online is almost non-existent. This article will look at what SSL is, the benefits of combining the protocol with a VPN, and more.
What is SSL?
SSL is one of the earliest VPN protocols to be developed. The idea behind the protocol was to create a means of encrypting internet data traffic to improve security. SSL was first published in the mid-1990s by Netscape. The company was also responsible for launching one of the first web browsers, and at the time of the SSL protocol's release, most browsers used it.
SSL's first version was SSL 1.0, and interestingly never saw the light of day because it had significant flaws. However, the version first introduced to the public with Netscape Navigator, SSL 2.0, also had severe flaws. Nevertheless, the company went on to improve upon the protocol, which resulted in SSL 3.0.
Although SSL 3.0 was a significant step-up from older versions, it was eventually replaced by TLS (Transport Layer Security) in 1999 as an update. This protocol is still widely used by websites and other internet platforms for enhanced security. VPNs can also implement SSL. Such VPN services are known as SSL VPNs.
What is a VPN?
A Virtual Private Network (VPN) refers to a service that allows you to create a highly secure encrypted connection between your device and the public internet. VPNs can also change your IP address because they have multiple VPN servers worldwide. Connecting to any of them will hide your old IP address with a new one.
SSL VPN
A Secure Sockets Layer VPN (SSL VPN) allows users to access the internet more securely without specialized software. These VPNs secure your data traffic on any device through an encrypted tunnel, whether your connection is through a public internet connection or a secure network.
With your SSL VPN up and running, traffic between your device and a web browser is encrypted by SSL or TLS protocols. The VPN decides which protocol is best suited for the job and implements it.
SSL VPNs protect your communications from unauthorized third parties interested in spying and eavesdropping. They can also protect you from man-in-the-middle attacks. There are various SSL VPNs in the market today, and we'll be discussing the best option shortly.
Types of SSL VPN
Let's take a quick look at the main types of SSL VPNs:
SSL Portal VPN
SSL Portal VPN describes a situation where a user visits a website and must enter credentials to establish a secure connection. This type of VPN connection allows just one SSL connection to a website.
SSL Tunnel VPN
An SSL tunnel VPN allows a web browser to access various network services that are not only web-based via a secure and encrypted tunnel that is under SSL. These network services could be exclusive networks or applications that you can't access directly over the internet. Furthermore, an SSL tunnel VPN may need a browser with additional applications such as Flash or JavaScript to display media content.
Benefits of SSL VPNs
Some of the benefits you enjoy from an SSL VPN connection includes:
Easy to Use
One great thing about SSL VPNs is that they are easy to use, and you don't need to install additional software or deep technical knowledge to use the service.
Cost
It is pretty expensive to purchase and implement an SSL certificate on a website. However, you don't have to worry about high costs with an SSL VPN service because you will only need to purchase a VPN subscription plan to get the security and privacy you need.
Security
Using an SSL VPN is a great way to improve your security because it combines all the safety features the SSL protocol has, and the security features a VPN can offer. This combination protects you from harmful websites and other common threats to your traffic.
Recommended SSL VPN
Amongst the numerous options you may come across in the market, the best SSL VPN we recommend for you is:
ExpressVPN

Features
Number of servers: More than 3,000
Speeds: Unlimited
Server locations: 160 in 94 countries
Maximum devices supported: 5
24 live chat: Yes
30 day money back guarantee: Yes
Pros/Cons
Fastest VPN out there
Strict no logs policy
256-bit AES encryption
ExpressVPN is one of the best SSL VPNs around. This provider offers all the fantastic features you expect from a top-tier VPN service and more. ExpressVPN is based in the British Virgin Islands, and it operates more than 3000 servers in 94 countries. These servers are optimized for the best internet speeds, security, and privacy.
This VPN has military-grade AES 256-bit encryption to ensure no third party can access your data traffic. Apart from the SSL protocol, ExpressVPN also supports other VPN protocols, including OpenVPN, IKEv2, and more.
Furthermore, ExpressVPN guarantees total privacy while you're connected to its servers. It maintains a strict no-log policy which means that it doesn't record or sell information about your browsing sessions.
You can install this SSL VPN on all types of devices including, phones, tablets, computers, and routers. In addition, one account allows you to connect up to five devices simultaneously, which means you can use the SSL/TLS protocol on all your devices at no extra cost. Finally, ExpressVPN has a 30-day money-back guarantee.
Pros: Fastest VPN out there; Strict no logs policy; 256-bit AES encryption;
Lowest price: $6.67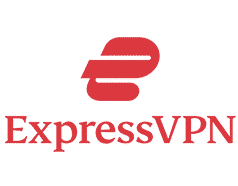 Get 49% off now
Conclusion
Combining SSL with a VPN service is beneficial and essential for enhanced data security. There are so many threats that can compromise your data unless you set up a proper security system. SSL VPNs help secure sensitive information for individuals and businesses. We hope this article has helped you understand the importance of SSL VPNs.