How to Setup a VPN for Spotify
Knowing how to setup a VPN for Spotify is the secret solution to accessing the complete collection your favourite artists have to offer. Largely for copywriting issues, some jurisdictions won't get the full track listing on certain albums, miss out on special bonus tracks, or miss out on albums entirely. However, a VPN can bring those hidden tunes to your ears.
Read on to learn how to unblock Spotify from our experts. TechShielder is the trusted name in internet security and VPN expertise. We'll explain how to use a VPN with Spotify and provide details on the most effective VPN services.
Why Use a VPN for Spotify
You may wish to use a VPN for Spotify because the leading music streaming platform geoblocks its music libraries so that it can restrict access to some music if needed. This is largely due to record companies and the artist's themselves who release different music in different regions.
For example, Japanese users may receive different B-side tracks than US users. Some countries still ban streaming platforms. For example, fans of metal music in Iran use a Spotify VPN in order to access music that is considered forbidden.
We've reviewed the best VPN providers for Spotify and confirmed several services that effectively allow access to Spotify and help users change their music libraries.
How to Setup a VPN for Spotify
Before you can start enjoying different music libraries and additional songs from your favourite artists, you'll need to download and set up your VPN for Spotify. A VPN can be installed on a number of different devices including routers, smartphones, and laptops.
Desktop devices will require an installation file from the VPN homepage and that can then be installed by following the prompts. Routers require very specific steps to be completed, and browser-extension add-ons can be downloaded within the browser.

Step 1: Choose a VPN for Spotify – Do your research and choose a Spotify VPN that will provide access to a variety of Spotify music libraries including your preferred jurisdictions.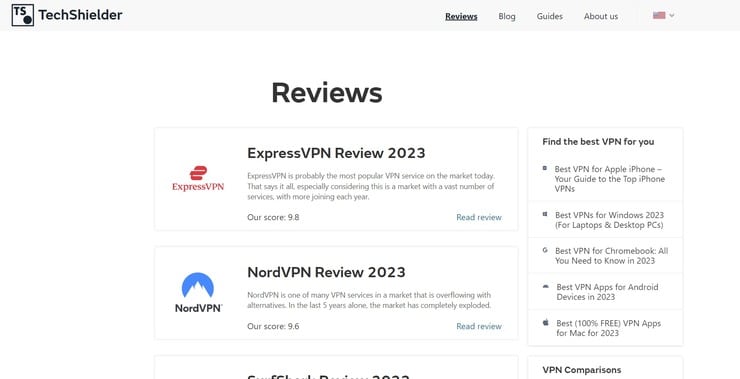 Step 2: Subscribe – Head to the homepage of your chosen VPN provider and subscribe to a premium account. You could use a free VPN, but it will not be as effective as premium services.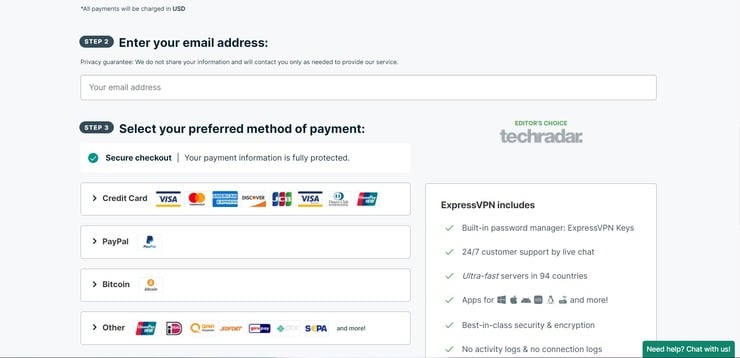 Step 3: Download/Install VPN –. To download on mobile, simply search for your VPN using either Google Play or the App Store.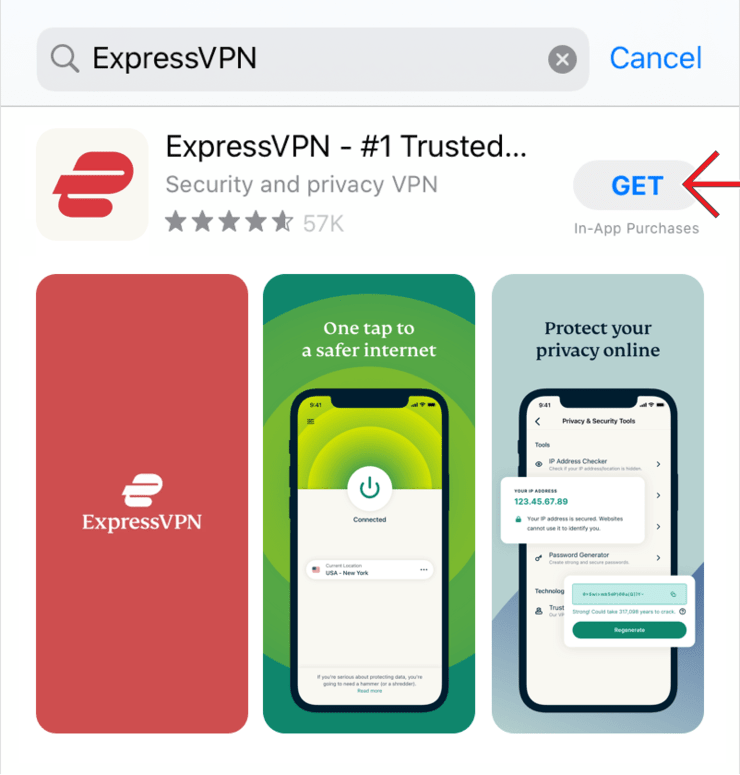 Step 4: Choose a server – Access your VPN platform and select a preferred server. You can do this by choosing a country and then a specific server. Consider which music library you wish to access.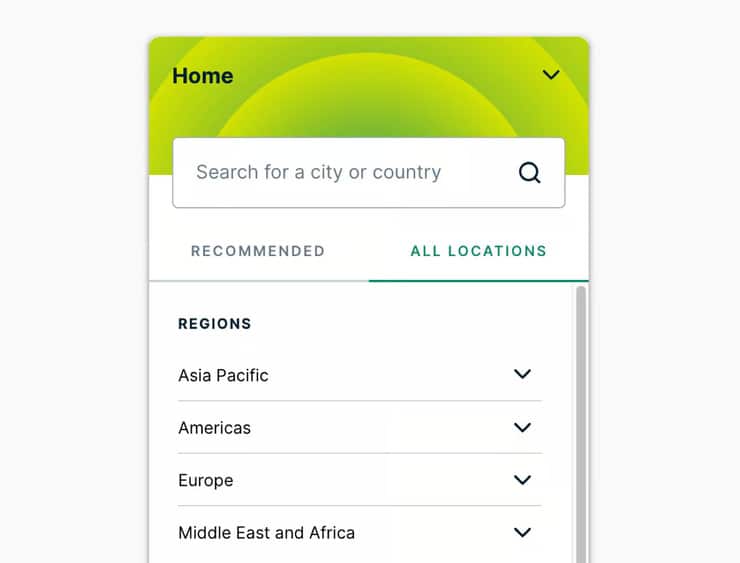 Step 5: Connect to a server – Press the "On" button to connect to the server. Establishing a connection should only take a few seconds.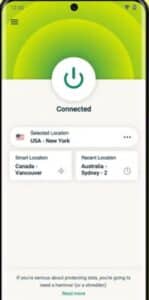 Step 6: Open Spotify – Open the Spotify app or access the Spotify Web Platform and experience a different music library.

Best VPN Service Provider for Spotify
Now that you know how to setup a VPN for Spotify, it is important to use a premium service that will reliably unblock and provide access to the music streaming platform. Some free VPNs may do the trick, but only premium services can guarantee reliability and consistent performance.
ExpressVPN

Features
Number of servers: More than 3,000
Speeds: Unlimited
Server locations: 160 in 94 countries
Maximum devices supported: 5
24 live chat: Yes
30 day money back guarantee: Yes
Pros/Cons
Fastest VPN out there
Strict no logs policy
256-bit AES encryption
ExpressVPN is the best, all-round VPN for Spotify that has proven, time and time again that the service can easily unblock the music streaming service with ease. This service also benefits from servers in 94 different countries – so you'll never miss a live album or B-side again.
Pros: Fastest VPN out there; Strict no logs policy; 256-bit AES encryption;
Lowest price: $6.67
How to Unblock Spotify with a VPN
Some public building such as schools or universities may block Spotify. These institutions may have strong firewalls to protect their networks. This is why it is a good idea to know how to unblock Spotify with a VPN.
Changing your IP address should do the trick and any of the premium VPNs we recommended on our site will do this with ease. Just activate your VPN, thereby changing your IP address, and then attempt to access Spotify. You should find no blocks in place this time and you'll be free to enjoy your favourite music.
Remember though, the moment you turn your VPN off, you'll lose access.
Summary
Despite offering more than 100 million songs from both the biggest artists in the world and the most niche independent artists on the planet, every Spotify account is not equal. Some songs, artists, or music collections may not be available in a particular region, so it is important to know how to unblock Spotify.
Setting up Spotify for the first time is a breeze and a VPN can provide both security and access to music catalogs not currently available in your jurisdiction. We, at TechShielder, recommend ExpressVPN for reliable security features and a proven ability to unblock Spotify from almost anywhere in the world.
FAQ
How to unblock Spotify without a VPN?
Users could try and use a proxy server or web-based proxy service to bypass jurisdictional restrictions by routing their access request via the proxy server. Using different DNS servers may also be effective. However, using a VPN for Spotify is far easier and more consistent.
How to disable VPN on Spotify?
A VPN can be disabled at any time when accessing Spotify. Simply turn off your connection to a private server to return to your normal network. Refresh the Spotify app or website and you'll return to your usual access.
How to use VPN with Spotify
Simply turn on your VPN by connecting to a server of your choosing. Next, either open the Spotify app or website while connected to that server. This will let you use Spotify in different regions, bypass restrictions, and access new music.
How to get Spotify with VPN?
You can use a VPN to get Spotify when you're in a region that cannot access Spotify. Simply turn on a sever in a supported region and then access the Spotify website to get a Spotify account.
How to get cheap Spotify with a VPN?
You can use a VPN to access Spotify from countries that offer a premium account subscription at a different price. Depending on your location, this price may be cheaper than that of your home country. For example, several Asian countries are known to have cheaper premium rates.