NordVPN SmartPlay – What is it and How Does it Work?
NordVPN is one of the most trusted VPN services in the industry as you'll see from our full NordVPN review. A feat it has been able to manage as a result of a repertoire of innovative VPN features. One of its latest features is known as SmartPlay. With this feature, users will be able to bypass geo-blocks and unblock content on popular streaming platforms such as BBC iPlayer, Hulu, and Netflix.
However, the truth is that many VPN users don't always have a complete understanding of all the features; and this is the case with NordVPN's SmartPlay. Some people don't know exactly what it is or how it works. Well, we intend to change all that!
This article answers many questions about SmartPlay and provides other helpful information. So, let's get started.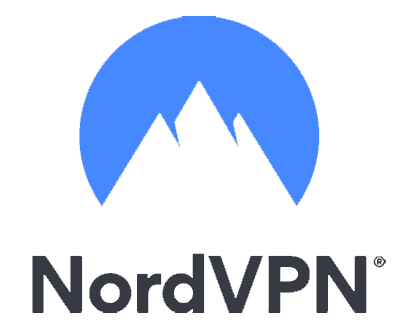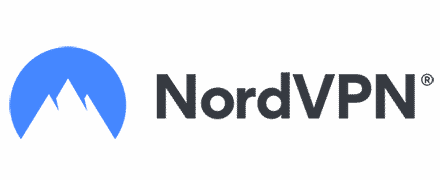 Get 66% off now
What is NordVPN's SmartPlay?
SmartPlay is yet another NordVPN feature designed specially to improve the streaming experience for its users. This tool provides an extra layer of security and makes it easier to access geo-restricted content.
The great thing about SmartPlay is that it doesn't require setup or code. It is fully integrated into NordVPN's apps. Additionally, SmartPlay combines all the strong suits of Smart DNS and VPN encryption. This means that NordVPN changes your DNS servers, hide your IP address, and encrypts your data traffic.
So, any device you use to surf the internet will be able to get past any blocks smoothly, more securely, and privately.
What is SmartDNS?
NordVPN uses SmartDNS to facilitate access to geo-blocked content that you usually won't have access to on your Smart TV. SmartDNS was developed much earlier than SmartPlay and has been a reliable tool for unblocking streaming platforms.
SmartDNS is very easy to use on NordVPN apps. First off, you'll need to whitelist your real IP address, and then you can go ahead to activate the feature from your account dashboard.
Although SmartDNS is effective, it probably may not unblock some streaming websites. This is because it doesn't have a robust security system capable of protecting you from various kinds of tricky cybercriminals and other threats.
Additionally, SmartDNS hides your actual location from the platform servers. It serves as a proxy for your data transmission with the streaming site. However, the most significant disadvantage of SmartDNS is that it is not convenient, especially for beginners. The feature requires users to continually update their IP address on record with NordVPN whenever they switch networks or locations.
How Does NordVPN SmartPlay Work?
VPNs are designed to improve the way we browse in terms of security, privacy, and access. To achieve this, service providers depend on various features like SmartPlay technology.
NordVPN developed SmartPlay based on DNS rerouting and created an additional pool of IP addresses that improve the connection to specific websites. Prior to its launch, NordVPN relied on SmartDNS to gain access to restricted media content.
Here is how SmartPlay works:
NordVPN buys internet services that provide extra pools of valid IP addresses. These pools include IP addresses sold by Internet Service Providers (ISPs) and IPs belonging to users who willingly share their bandwidth with some companies in exchange for a reward.
Next, NordVPN uses the new IPs to establish a secure connection that doesn't leak your default browsing data.
Lastly, the entire process is highly secure. So, every user's online activities are protected from prying eyes, including the owners of the IP addresses, ISPS, and cybercriminals.
Thankfully, SmartPlay is an automatic feature, unlike SmartDNS, which requires users to manually activate the servers and keep their real IP addresses updated. Also, SmartPlay is compatible with all NordVPN apps, so you will have no issues. This makes it a lot easier to access restricted content online on any device.
SmartPlay works in a very simple and direct way. Its process is highly effective for bypassing tough censorship and geo-restrictions globally. You can have a quick test run to see its capabilities.
Why Should You Use NordVPN's SmartPlay?
The simple answer to this question is that you should use SmartPlay because you want better access, privacy, and security while you visit your favorite streaming platforms. If you're still not sure you're better off using the feature, here are some reasons to consider:
Unrestricted Access
One of the main attractions of VPN services is their ability to bypass censorship and restrictions on the internet. It is now quite difficult for you to come across streaming platforms that don't have some restrictions on their libraries. The restriction could be for various reasons, including licensing agreements between the platform and the content owners.
So, if you visit a platform from your area, the server will read your IP address and only show you available titles. However, SmartPlay changes all that. It allows you conveniently stream your TV shows and movies regardless of your location. Since it cloaks your real IP and works with a pool of IP addresses, it would be difficult for your real information to be exposed.
Security and Privacy
If you value your privacy, SmartPlay is a bonus. With it, NordVPN implements military-grade encryption and an array of robust security features to guarantee that your privacy isn't compromised. Another great thing about SmartPlay is that it provides the benefits of SmartDNS without further configuration.
Automatic Service
As we mentioned earlier, many VPN users are unaware of how VPN features function. One reason is that some features or services require lengthy and complicated configurations. However, you don't need to worry about that with SmartPlay.
NordVPN developed SmartPlay to be automatically implemented on all its servers. So, unlike other features such as Onion Over VPN, which are limited to specific servers, you can choose any server you want and still enjoy SmartPlay. Furthermore, the feature works excellently on all NordVPN client apps.
How To Use SmartPlay on NordVPN
As you know by now, NordVPN SmartPlay works automatically. However, to make the most of the feature, it would be wise to connect to one of NordVPN's servers that are optimized for streaming. Here are three simple steps you can follow to get started:
1. Install and launch the NordVPN app on your device.
2. Select the 'Quick Connect' option. This automatically connects you to the best server available.
3. Alternatively, you can manually select a streaming-optimized server in a favorable location of your choice.
Conclusion
SmartPlay is relatively new, but many users still don't understand many aspects. There are different reasons for this, including the fact that the feature is designed to work automatically in the background.
This article has discussed all there is to know about SmartPlay, including how it benefits you, how it works, and how you can use it. SmartPlay is what you need if you are more interested in streaming and accessing geo-restricted content.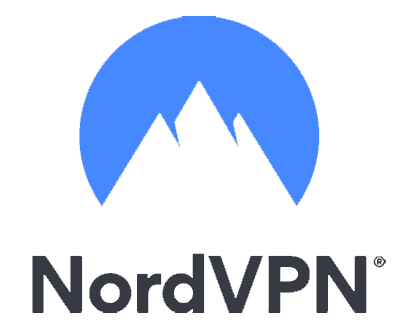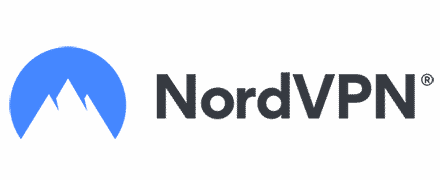 Get 66% off now
Frequently Asked Questions About NordVPN SmartPlay
Is NordVPN SmartPlay available on Android?
Yes, SmartPlay works excellently on android devices. Thankfully, you don't need to install an additional app to use it. Instead, you need to install NordVPN on your device and connect to a server.
Will SmartPlay slow down my internet connection?
No, SmartPlay won't cause your browsing speed to drop. On the contrary, it provides a faster and more reliable connection. However, it is still possible to experience lags or buffering when your DNS location changes.
NordVPN also offers the super-fast NordLynx protocol and other innovative features that significantly improve your browsing speeds.