NordVPN PS4 Review (2023): NordVPN PS4 Full Tutorial
There are several reasons why you may want to consider using a VPN with your PS4. Firstly, a VPN protects your online connection with military-grade encryption and security protocols. What this does is that it prevents anyone from penetrating your PS4 network, especially if you use a public network for online gaming.
Additionally, there is the issue of bandwidth throttling. ISPs can decide to reduce your bandwidth if they discover you're using heavy data daily due to your online gaming activities on your PS4.
Lastly, every PlayStation store is not the same; region/country-specific games are not available worldwide.
If you are looking for a VPN to use with your PS4, you will scarcely find a provider better than NordVPN. NordVPN is one of the best-regarded VPN services in the market. This is for a good reason. The provider has more than 5000 servers in 59 countries. Thus, it will be easy for you to switch locations if PS4 or any of its features is blocked in your location. In addition, the provider is equipped with remarkable speed. You will hardly notice any lags while you play.
Furthermore, the provider has obfuscation technology that hides the fact that you are using a VPN. Thus, third parties, including bad actors or your ISP, will be unable to access your network. Using a VPN such as NordVPN allows you to virtually change your location to have immediate or early access to such games. This also applies to country-specific banned PS4 games.
In this review, we look at how to use NordVPN for PS4.
Alternate IP Address For PS4
The provision of alternating IP addresses is very important, as it conceals the true location of the user and affords them the ability to avail the lower price of a different market, simply by changing the IP address of the device used to one located in the country in question. When coupled with a top-notch encryption system, merchants will be none the wiser.
After the game is purchased, the protection of a good VPN remains just as important. This is in order to continuously conceal the true location of the user so that he/she can continue to enjoy the game that was purchased using the alternate IP address.
Since the game was purchased with the alternate IP address, if the user uses their original IP address whilst playing the game, more likely than not this will be picked up by the gaming merchant, which will most likely result in some sort of penalty levied by the merchant on the user.
Fortunately, NordVPN is the type of service that is able to overcome these issues, and then some. With its state-of-the-art encryption technology and commitment to consumer protection, NordVPN is one of the VPNs of choice for circumventing these commercial barriers to deliver to customers what they want.
Finding The Right VPN For PS4
Not every VPN is the same and can be better or worse suited depending on the purpose in question. In a market as large and diverse as online privacy protection, this is to be expected. Some VPNs seek to be the best streaming VPN for example and conversely do not necessarily have the best security encryption.
Other VPNs will focus on the security niche by providing military-grade encryption technology, but they might not have the biggest bandwidths for streaming. There are also others that score highly on multiple fronts and do so by pouring inordinate amounts of resources into their services, which of course inevitably translates into slightly higher subscriptions.
It is to be noted that no one route is superior to the other. Whichever type of VPN works better for you depends very heavily on your unique circumstance. Having said that, for the purposes of complementing the PS4 gaming console, the first priority will have to be security.
This is because concealing the true IP address of a user, and doing so reliably, requires a water-tight security apparatus. Not only does encryption software need to be up to standard, but network reliability needs to be uncompromising in order for users to not have any risk of exposure.
The second priority would then be bandwidth. Security is a necessary, but not sufficient criterion, in order to complement the PS4 console. This is because when playing games with high-resolution graphics, traffic volume through the VPN servers will be high as well.
Therefore, in order to accommodate these requirements, VPNs will have to deploy high-quality resources into their services, and this naturally will cost a bit more. As it turns out, NordVPN is able to employ its economies of scale to produce the best of both worlds.
How Do You Setup NordVPN For PS4?
Setting up this connection is quite straightforward. An important prerequisite is that the PS4 must be able to connect to the Internet, which most of them can. The first thing you will need to do is to create a DNS account with a DNS provider, which can be found online free of charge. Set up a host name and account with them, and they will take you through the few steps to completion.
Once you have a DNS account and have a subscription with NordVPN, it is then a matter of registering your host name with NordVPN. It is advised that your host name be one that is easily remembered. After that, configure your DNS with your PS4, which can be done by heading to the DNS icon on the main page and following the instructions there.
After your NordVPN account has been connected with your preferred DNS system, you can then proceed with setting up your PS4 device. The first order of business would be of course to connect the PS4 to the Internet. When doing so, the PS4 will ask you if you wish to connect to the local network or general Wi-Fi. This choice depends entirely on your circumstances and preferences.
When your PS4 asks you, pick the option to customize your Internet connection. It is important to remember to make your IP address the main one, and manually key in your DNS.
Afterward, it is advised that you double-check the Internet connection on your PS4. This is done the same way some apps let you perform mic checks. The PS4 device will simply give you this option, so it is just a matter of agreeing to the test, and the program will finish the rest.
The last thing to do will be to restart your PS4, so it can apply the changes into its operations, and it will then be ready to be used alongside your NordVPN subscription. You will then officially have a top-notch connection and can start looking around the world for the best prices.
How Good Is NordVPN?
NordVPN is one of the few VPNs that carry military-grade encryption software in order to better serve and protect their customers. This is of course imperative for those who operate with sensitive information online on a regular basis, but it is also extremely important for our purposes here of IP address protection from prying merchants.
NordVPN is headquartered in Panama. This is very beneficial because Panama is outside the reach of the Five Eyes security umbrella and, given its reputation as a banking center, has very strict privacy laws to boot. All of this enables NordVPN to legitimately honor their no-log policy seeing, as they will not be forced to keep customer logs by any intelligence agency.
Having a whopping server network numbering over 5600 and growing, NordVPN has put itself in a place where it can handle just about any network disruption short of Y2K. Most important for international bargain hunters is that backup servers are always nearby to eliminate any hiccups in the event of a server shutdown.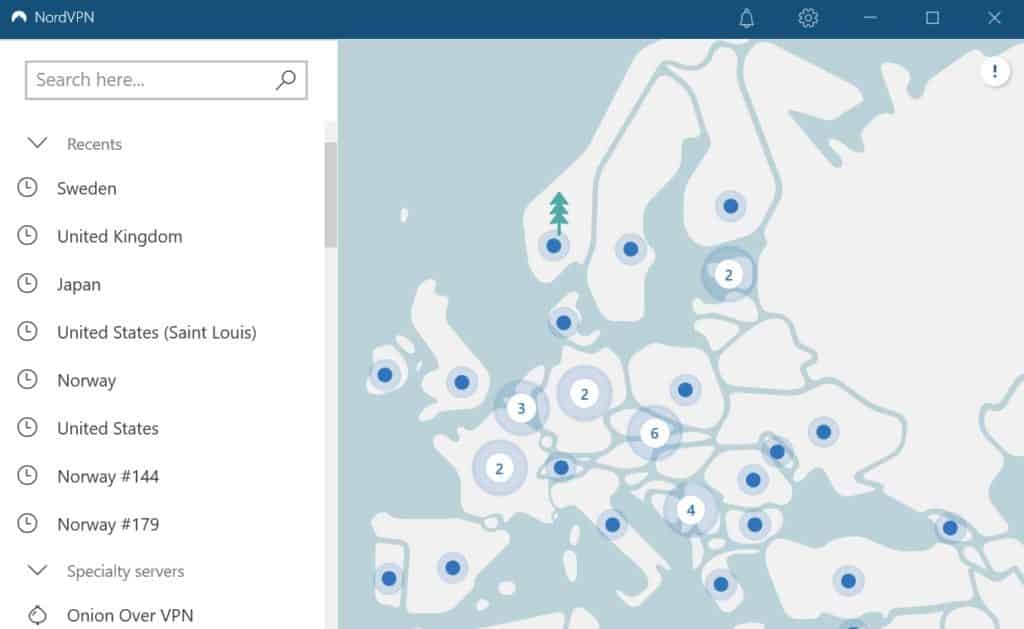 Having such rock-solid network reliability, NordVPN is also perfectly capable of protecting the alternate IP addresses of its customers. For gamers, this means that the alternate IP address used to purchase cheaper games will always be shown to be the apparent location of the user and the user's true address will always be reliably concealed from everyone else.
On their technical support page, NordVPN has a very helpful troubleshooting guide that can assist customers with most of their inquiries. If the troubleshoot guide is not sufficient, NordVPN also has a live chat feature for customers to relay serious problems to the support staff.
NordVPN tends to be slightly above the industry average in terms of pricing, simply because of the spectacular quality of its services. Having said that, NordVPN treats its loyal customers very generously, dropping the monthly cost of their three-year subscription all the way down to $3.49, over two-thirds less than the monthly subscription.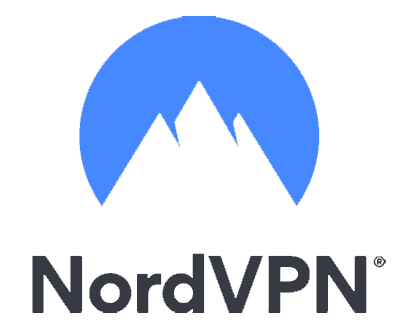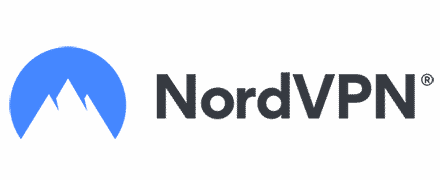 Get 66% off now
Why Should You Use A VPN For PS4?
There are more reasons to avail the services of a VPN than we can list here. The main reason is that of privacy protection. This is especially true for international gamers, because it is paramount that their true location remains hidden from gaming merchants. If found out, gamers might be subject to penalties, such as being banned from purchasing games through the merchant.
For example, if your true location is A, and the game is best purchased in location B, you simply disguise yourself with an IP address located in B. The thing is, whenever you play said game, you will also need the same IP address. If you play the game with your actual IP address exposed, the gaming merchant will almost certainly get wind of it.
In order for this to be legitimate and reliable, a VPN must have an uncompromising no log stance. As it turns out, NordVPN not only has such a policy, but because they are located in a secure jurisdiction, they can actually honor this commitment.
In jurisdictions that are firmly under an international intelligence treaty, or simply have data retention requirements on their books, any VPN that claims to have a no log policy simply cannot make good on that promise.
This is because the government of that jurisdiction can, at any time it pleases, order the VPN to keep records of their customers' online whereabouts and to report any activity deemed suspicious to them. What is worse is that this is usually done with a gag order, so that VPNs are explicitly forbidden to even tell their customers about what is happening.
A big problem of free VPNs is that they have a reputation for selling their customers' information to third parties as a way of generating revenue without subscriptions. This practice literally defeats the main purpose of having a VPN in the first place.
The Importance Of Online Security
In the 21st century, it would seem as if invasions of privacy, especially online privacy, are growing more rampant by the day. Whether it is intelligence agencies in the name of counter terrorism or even just private individuals looking to make a quick buck at your expense, it feels as if the individual netizen is being surrounded on all sides.
Understandably, this makes netizens concerned as well as helpless seeing as these parties are employing ever more sophisticated techniques and netizens are left to try to fend for themselves. This why it is so strongly advised that people obtain the proper protection from VPNs that know what they are doing and have the resources to fight back.
A rather pernicious phenomena that VPNs can help counter is that of certain popular sites and free online services collecting information from their users and auctioning them off to whoever will pay more for it. In these cases, users think they are the customers when under closer examination, they are actually the product.
Fortunately, NordVPN is one such service that has the resources and the knowhow to help ordinary netizens combat these attacks. Because of its size, NordVPN is able to marshal tremendous amounts of resources to developing the best encryption technology possible.
And with the economies of scale NordVPN enjoys, this quality protection is able to be offered at rates that other services in the business simply cannot afford. This means that users will be able to enjoy the protective umbrella of a world class VPN for the price of a Starbucks drink every month.
NordVPN understands the dilemma people are facing where they wish to be protected online but would much rather not break the bank in the process. It is because of this that they continue to strive to provide ever better bang for your buck.
Is Using A VPN For PS4 Legal?
The question of legality is a very common one amongst would-be international bargain hunters. Firstly, it is to be noted that VPNs for PS4 bear no responsibility on the subject of legality, and the user is entirely responsible in making sure their actions are appropriate.
Having said that, using a VPN for PS4 in order to conceal your identity is perfectly legitimate and legal. There is nothing wrong with preventing other online parties from knowing what you are doing or where you are.
When it comes to purchasing products with an alternate VPN, it really does depend on the jurisdiction you reside in. Copyright laws and commercial laws vary greatly from one place to another, so it is very important to familiarize yourself with that.
Some jurisdictions place most of the responsibility on merchants to catch consumers trying to pull a fast one on them whereas others insist that consumers take some responsibility in checking whether their actions are legitimate.
Regardless of where you are, NordVPN's top notch encryption ensures users that no party, regardless of their relationship to the user, can know what they are doing online, giving the average netizen a way to use a VPN for PS4, without anyone breathing down their necks.
In terms of using a VPN for PS4, NordVPN understands the anxiety some netizens must surely feel every time they go online. With NordVPN's services, this anxiety can go away in an instant, and you can finally get the peace of mind you deserve.