NordVPN Launches NordPass: NordPass Explained (2023
NordVPN is a gift that keeps giving. The VPN provider has consistently worked overtime to add security features and products that will make sure users have the best experience. It is consistently setting and exceeding its goals in terms of customer satisfaction. Quite recently, the provider ventured into passwords management with the creation of its password manager known as NordPass. In this review, we show the essentials you should know about this product and also how to use it.
What is NordPass?
NordPass is a password manager created by NordVPN. A password manager works like a digital safe. It stores all of your passwords, detailing your logins, credit card transactions, and the likes. It synchronizes the passwords across your several devices and even helps you create new passwords when you need to.
NordPass affords you excellence in password management. It is packed full of the features you'd find on a random password manager, and then some. With NordPass, you do not have to store your login credentials separately. As soon as you key in a password the first time, it saves and records it. Furthermore, you also get cross-platform compatibility. NordPass, like NordVPN, is compatible with a range of devices. You can sync and control your passwords from every device that you log into.
With NordPass, you can easily import all of your passwords to your current device. All you need do is sign into your account, and you will locate all of your stored passwords. If you like to keep private journals, NordPass has you covered with its Secure Notes. You can jot down just about anything and be rest assured that no one can gain access to it.
The password manager allows you to share your details with loved ones. In the event that there is an emergency, your loved ones would not have to scour through your belongings, looking for passwords to certain platforms. When you integrate all of them and store on a digital platform you can share, you simplify the entire process.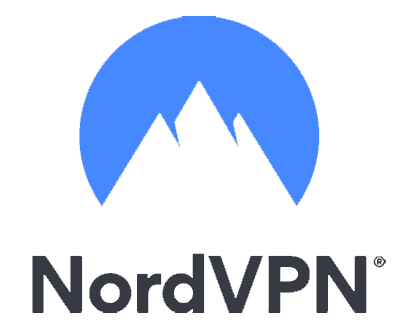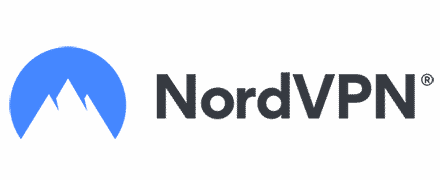 Get 68% off now
NordPass' Security Features
NordPass is big on security. After all, password management is all about securing the information related to users. Hence, it makes use of XChaCha20 encryption to secure your password vaults. For key derivation, this app makes use of Argon 2. This is all technical jargon that might be a bit confusing.
The take-home from the above, anyway, is that NordPass securely encrypts your information. The encryption is such that NordPass isn't even aware of what your vault contains. This is known as zero-knowledge architecture. Your data is encrypted before it is stored on any NordPass server. Thus, you can expect that your details will not be compromised by the product's creators.
Data Breach Scanner & Password Health Tool
Apart from its quality encryption mechanisms, NordPass also has other security features that are attractive. These include a data breach scanner that identifies leaked data and vulnerable passwords. Another fantastic tool is the NordPass Password Health tool that helps you identify old and overused passwords. You can perform the scan at intervals and update your information when necessary.
Two-Factor Authentication
NordPass allows for Two-Factor Authentication. This adds a deep layer of security to you. This makes the process of logging into your account more complex. It works mostly to verify the identity of anyone looking to access your account. The verification is done via a dedicated app, hence the reason it can be a little cumbersome. However, it is all worth it.
The product also has built-in biometrics accessibility. You can set it to allow only your thumbprint or your face. This practically eliminates third parties from breaking into your vault.
Granted, the average browser has the features of a password manager. Hence, you can find that Chrome helps keep all of your passwords in one location. However, these browsers aren't as strong as NordVPN, and by extension, NordPass. More so, they cannot generate passwords for you the way NordPass can. Thirdly, anyone who has access to your computer or mobile device can easily access these passwords.
Other NordPass Features
There are several other features that this product has save for its security features. These features make for seamless use of the product. These features will be discussed below.
Browser Extensions
As previously mentioned, NordPass is compatible with most browsers. You can download its extensions for Chrome, Firefox, and Opera. You can enjoy all of the protection and other NordPass benefits from your browser.
Syncing and Importing Passwords
NordPass allows you to sync your details on 6 devices simultaneously. This is the same number of simultaneous devices connection that a NordVPN subscription allows. You can import your passwords onto the different devices that you make use of. Finally, you can also share your passwords and login credentials with trusted family and friends.
Dedicated Apps
You can find NordPass's dedicated apps for Android, macOS, Linux, Windows, and iOS devices. This basically covers most device types. All you need do is download and install the app to get going.
Benefits of Using NordPass (Why Do You Need a Password Manager?)
A lot of people do not think that it is necessary to make use of a password manager. Hence, to this group, the benefits of NordPass will be lost. If you are in this category and wonder why you need a password manager, find 3 powerful reasons below.
1. Helps with Faulty Memory
A password manager keeps track of all of your passwords on different platforms. Imagine all you would lose if you cannot remember a password to a site? You eliminate those when you make use of a password manager like NordPass.
In a world where you are encouraged to make your password as uncrackable as possible, forgetting some is an unintended consequence. After coming up with rather strong passwords involving numerals, alphabets, and symbols, it is not uncommon for people to forget. This is especially if the password is rarely in use or if you are a senior citizen. A password manager makes sure you don't encounter this challenge.
2. Convenience
This is a corollary to the first point. A password manager is rather convenient to use. It helps you select and develop new passwords. It also provides a secure location where all of these passwords are stored. Hence, you can easily have access to any password as long as you have an internet-enabled device. The convenience that comes with a password manager is almost unmatched.
3. Prevents Password Reuse
It is common to find folks using the same passwords for several purposes. This is highly dangerous. It gives a hacker or cybercriminal direct access to various platforms at the same time. The damage that could result from this one mistake is better left to the imaginations.
Most times, people reuse passwords as a result of laziness. Coming up with different and unique passwords for different purposes can be mentally tasking. This is especially as there are thousands of sites cropping up each year. Thus, people often take the easy way out, making use of one password for different purposes. Again, a password manager eliminates the need to reuse passwords. It provides you with strong and reliable passwords at every point that you need them.
Is NordPass Free?
NordPass does have a free version. You do not have to make any payments but get to store unlimited passwords, access to the secure notes feature, and protect your credit card details. It also saves your passwords automatically.
As expected, you do not get the full range of features this product has when you use the free version. NordPass's paid plans are in different categories. With these plans, you enjoy the full benefits of NordPass, including but not limited to two-factor authentication, ability to share passwords, and ability to use it on multiple devices. In all, the paid version offers better benefits. Considering that the plans are affordable, you may want to go with that.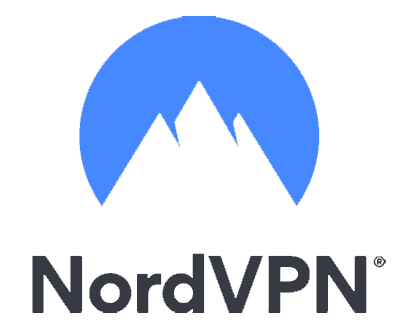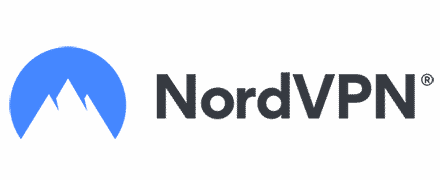 Get 68% off now
Conclusion
We cannot overemphasize why it is necessary to make use of a Password Manager. The benefits that come with one, especially a premium product like NordPass, cannot be overlooked. If you are a NordVPN fan or simply just value your security, you may want to give this product a try. Read more about creating secure passwords here.