MetaMask Now Tracks Your IP and Wallet Address – Get the Best MetaMask VPN
Consensys, the company behind MetaMask recently updated its terms of service and will now track users' IP and Ethereum addresses whenever they transact. In fact, this seems to have been happening for some time now, but a press release just recently clarified this position. A great many people didn't take this news well, which is to be expected. After all, the primary reason most people use blockchain technology is to maintain their privacy and own their data.
If you're like millions of other MetaMask users, you still want to enjoy the range of applications the crypto wallet provides, but also want to maintain your privacy. And that's where this quick guide comes in. Besides helping you find the best MetaMask VPN, we'll explore other solutions you can use.
Always Read Privacy Policies
It's somewhat okay to skip the terms and conditions when you're browsing through the occasional random blog post. After all, you can't realistically follow up with the fine print on every website. But when you're working with crypto and anything blockchain-related, understand what data is captured and how it's handled. If you can't read the entire thing, then searching for a few keywords is a better option. This is all good to know in hindsight, but what can you do now to protect your data while using MetaMask?
Use the Best MetaMask VPN
The most obvious solution to maintain your privacy is to use a MetaMask VPN. But as you probably already know, not all networks are made equal. You need a MetaMask VPN with a no-log policy, kill switch, and other cutting-edge security features. Let's go through some of the most popular options.
ExpressVPN

Features
Number of servers: More than 3,000
Speeds: Unlimited
Server locations: 160 in 94 countries
Maximum devices supported: 5
24 live chat: Yes
30 day money back guarantee: Yes
Pros/Cons
Fastest VPN out there
Strict no logs policy
256-bit AES encryption
ExpressVPN is a great option to use MetaMask with a VPN. It has servers in 94+ countries, so you can get an IP address from a broad range of countries. Many people switch off their VPNs to improve internet speeds when they don't need a different IP. In such cases, you may end up forgetting to switch it back on, and get your real IP address tagged. But with the Split Tunneling feature provided by ExpressVPN, you can isolate MetaMask for VPN protection while using all other apps using a direct internet link.
Pros: Fastest VPN out there; Strict no logs policy; 256-bit AES encryption;
Lowest price: $6.67
NordVPN

Features
Cryptocurrency accepted? Yes
Simultaneous connections: 6
Dedicated IP-addresses? Yes
Servers: 5342 in 58 countries
Pros/Cons
Lots of pricing options
Netflix support kept up to date
256-bit AES encryption
We voted NordVPN the second-best MetaMask VPN to continue using the crypto wallet while protecting your data, all without breaking the bank. The lowest subscription costs $3,71, and you'll enjoy unique features not common in most VPNs.
In addition to giving you a dedicated IP address, NordVPN has what's known as a dark web feature for added online security. This revolutionary function notifies you when any of your information is leaked to the dark web. Nord also features a Kill Switch that automatically shuts down your internet connection if, for nay reason, your IP address is no longer protected.
Pros: Lots of pricing options; Netflix support kept up to date; 256-bit AES encryption;
Lowest price: $3.71
Surfshark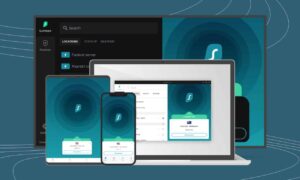 Features
Free trial? Yes
Simultaneous connections: Unlimited
Ad blocking? Yes
Servers: 1000+ in 61 countries
Pros/Cons
No footprints
Allows torrenting
256-bit AES encryption
SurfShark is another solid option if you still want to use MetaMask with a VPN. It is one of the best no-log VPNs, with two independent auditors constantly verifying for added transparency.  SurfShark is also one of the few VPNs that offers unlimited simultaneous device connections. So, while you're accessing your MetaMask mobile wallet, other people on the same network can do other things like Netflix at the same time.
Pros: No footprints; Allows torrenting; 256-bit AES encryption;
Lowest Price: €2.09
Move from the Infura Remote Procedure Call
According to Consensys, it's Infura, MetaMask's default Remote Procedure Call that collects your data, not MetaMask itself. Now, this is all just semantics, as these companies are all part of the same organization, and your data gets collected all the same. But where things get interesting is you use a third-party PRC or your own Ethereum node. In this can, neither MetaMask nor Infura will collect your data.
Conclusion
If you're using crypto or any dApps, you likely don't want any organization collecting or storing your data. This is exactly what MetaMask, or at least its default RPC, Infura has been doing. You can start using a different crypto wallet, but it's possible to retain your privacy while still working within the same familiar ecosystem. You can use a MetaMask VPN like ExpressVPN or switch to a third-party VPN. But better still, you can do both. Download ExpressVPN now and hide your IP address not only from MetaMask, but pretty much any service provider you don't want to collect your data.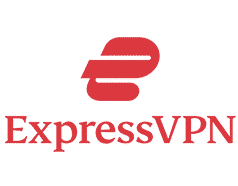 Get 49% off now