ibVPN Review – Should You Even Try?
If you're just starting to scour over a few VPN providers, then you probably haven't heard of ibVPN yet. Many people are using it, in fact, they reached the mark of a million clients just recently and the numbers are still growing.
Today, we'll be discussing everything about ibVPN; we'll discover and find out what it is, what features it involve, as well as how you can use it to your advantage.
About ibVPN
ibVPN is one of the first VPNs to ever land. It was founded back in 2010; but, that was not when everything started. In 2003, ibVPN has been offering services that integrate privacy and security to clients. In fact, they've been known and famous as the world-class privacy provider, trusted by many people and businesses alike.
Unlike other VPN providers that utilize thousands of servers, ibVPN is rather a small and a more controlled service. As of writing, they have about 180+ servers in just 57 countries; all of which are accessible by regular users and companies.
Technically, they're a relatively small-time, but effective and efficient VPN service, even if they're not as big and as grand as other providers.
In case you're wondering, "ibVPN" stands for "Invisible Browsing VPN." That's what they've been doing and developing since 2003. But, with the integration of VPN, they were able to do and provide so much more.
256-Bit AES Encryption and Security
One function and feature that ibVPN is proud of is the fact that the service utilizes the military-grade 256-bit AES encryption plus the OpenVPN function.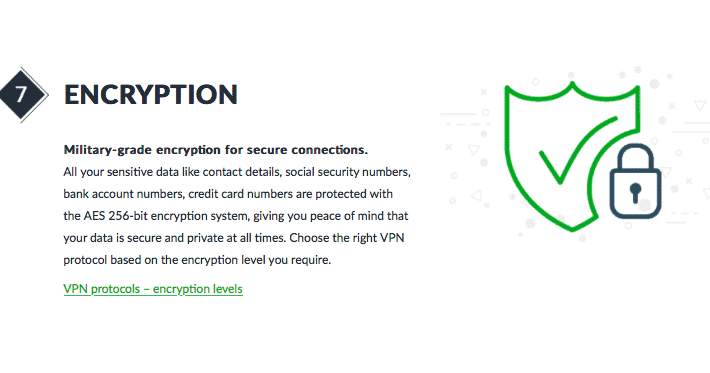 In case you're not aware, the combination of the OpenVPN and the 256-bit encryption facility is known to be the most indestructible, as even the most advanced computers aren't able to crack it.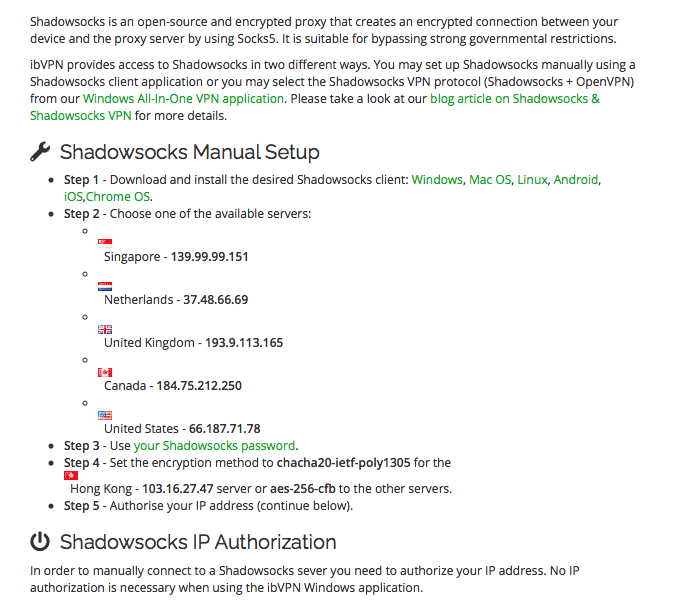 You can expect that your privacy will prosper if you're using a VPN service that is enabled and run in these protocols. But even if that's the case, ibVPN also offers various protocols that you can toggle into, in case you are going to use the VPN in different devices.
Apart from OpenVPN, you can also choose and utilize SSTP or Secure Socket Tunneling Protocol, PPTP or Point-to-point Tunneling Protocol, and L2TP or Layer 2 Tunneling Protocol.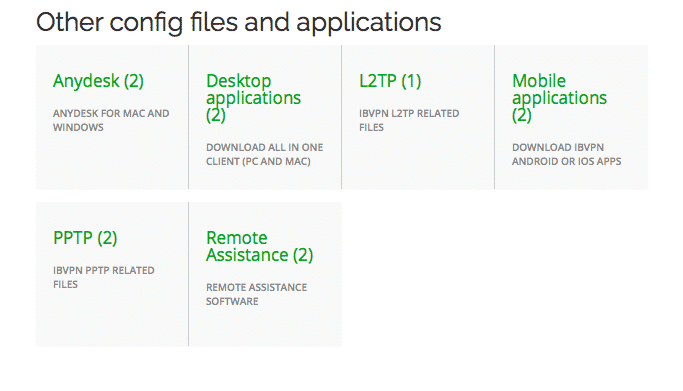 With all these protocols you can choose from, it's easy to say that the company knows what they're doing – they're really into the fact of securing and safekeeping the activities and the things that you do over the internet, no doubt about that.
If it's security, privacy, and anonymity you're after, ibVPN will never fail you. Add the fact that Dan Gurghian is an IT Director, who co-founded ibVPN, you would never doubt the security that it will give you.
Zero Logs Policy + Zero Leaks
Akin to what other VPN providers promise, ibVPN does not gather, record, keep, and use any of their clients' information. However, in Section B of their Privacy Policy, it states there that they "may collect or record personal data about their clients."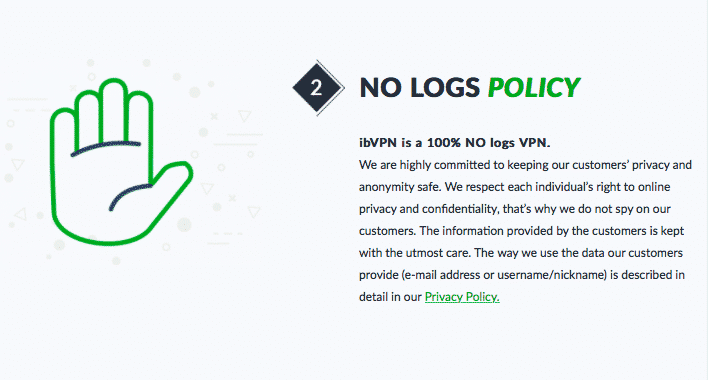 And to know what those are, you can go straight to section D, which says and talks about the data or the information they collect. According to the team, they might collect information such as registration details, which may include:
Company Name (For Businesses, Commercial Purposes, and Corporations)
Complete Name of Person (Regular Consumers)
Email Address
Billing Address
This is because you populate their fields with these information. Rest assured, though, that when you choose and decide to unsubscribe, they'd completely remove these information.
In addition to that, they may also store your gender, language preferences, and your nationality; this is going to be for advertising and for marketing purposes.
So, if you're worried that your information might be shared and if it might leak elsewhere, do not. ibVPN has been one of the leading VPN providers in the market, and they never failed any of their clients when it comes to data privacy and confidentiality.
ibVPN
Pros
Fast VPN
Different price points
256-bit AES encryption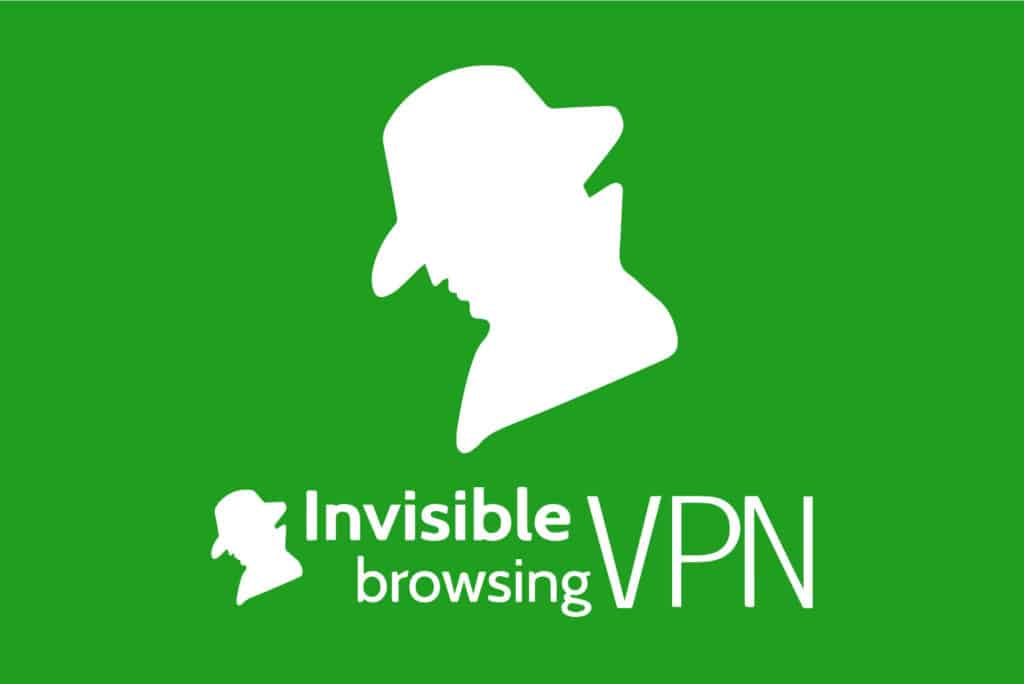 Is It Netflix Compatible?
Many people think that there's no way around the restrictions that Netflix has when it comes to geography. They think that they wouldn't be able to access sites that aren't from their region, forever.
Thanks to VPNs, these can all be possible! One problem we encountered and saw with ibVPN, though, is the fact that we weren't able to stream or watch a movie that was exclusively available to U.S. Netflix.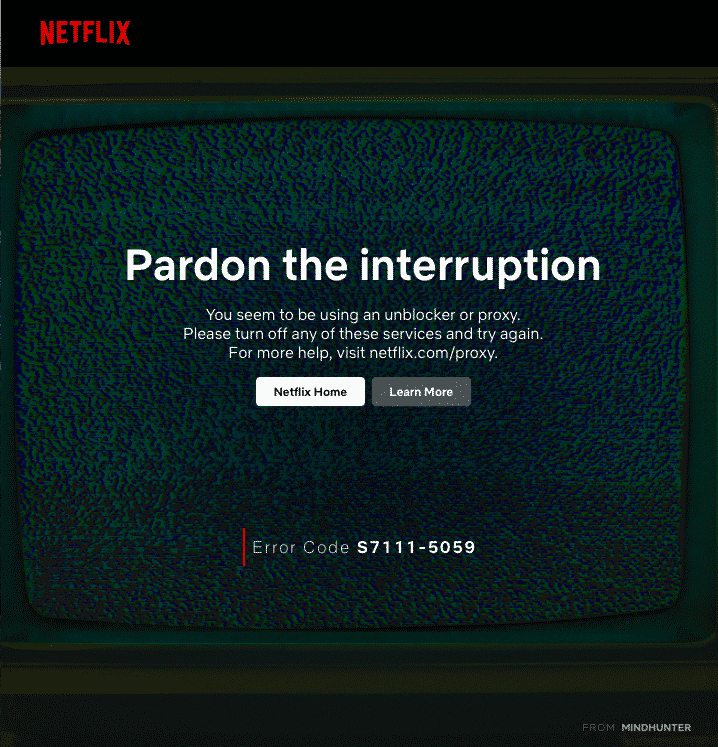 It gave us an error – since 2016, VPNs had a tight battle with these restrictions.
ibVPN is one of the few VPN service providers capable of allowing you access to a bunch of Netflix versions by lifting the geographical restrictions that it has. A lot of people experienced troubles with it, but they just haven't got onto the right server.
We tried in 8 different servers (countries), and only three (3) of them, we were able to access.
Is Torrenting Allowed?
One of the things that most people ask about VPNs is if it allows torrenting. With ibVPN, you can enjoy torrenting as much as you can!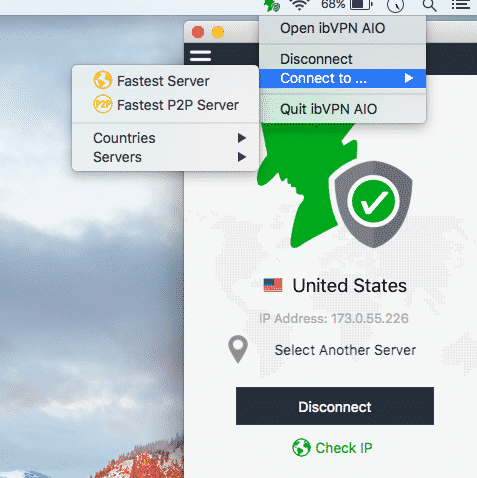 You can download a heap of files that you want, as the protocols and its features allow peer-2-peer (P2P) transactions, you wouldn't have any troubles and problems with it!
It's worth noting that not all VPN providers support it; they think that it's a hard thing to program and to integrate; and that's one of the major reasons why we loved ibVPN. It has about 33 to 35 servers that allow torrents, so you should never worry about it.
Support and Customer Service
There are a lot of VPN providers that rarely focus on how they treat and handle the concerns and the queries that their customers and their clients might have. Another good thing about ibVPN is the fact that they have a solid 24/7 customer support team, always willing to answer the questions you have.
We tried and tested their chat support – and we got an answer to our query in less than 10 seconds. Our team has proven that ibVPN's customer support team is always ready to help and assist you with whatever your concerns and your problems are.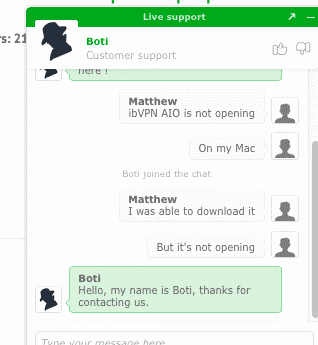 Furthermore, they also have an FAQ guide and feature that you can refer to for questions. It's complete, comprehensive, and it definitely answered some of the questions we have when we were first trying the system out.
Hands-down to their support and their value for customer service, we have never seen anything like it before!
Prices and Rates
When it comes to rates and pricing, ibVPN beats all of its other competitors under the current league it's in. They're offering four (4) different packages in three (3) different payment plans and methods.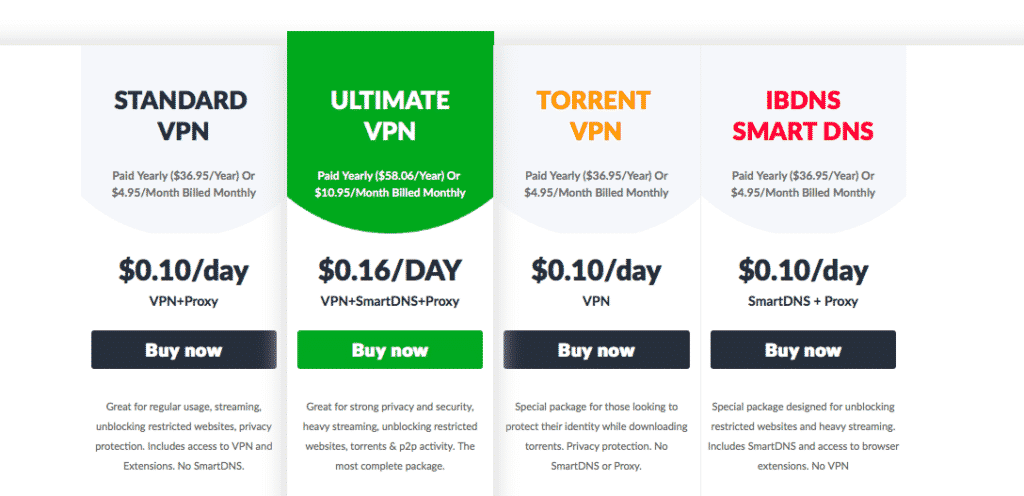 Standard VPN
Monthly Payment – $4.95 per month
6-Month Payment (Biller every 6 months) – $19.95 every six months/$3.32 per month
Yearly Payment (Billed every year) – $36.95 per year/$3.08 per month
The cheapest VPN; and it's marketed to bill you $0.10 per day, or $4.95 monthly. This VPN can give you unblocked restrictions in using websites, privacy and protection, as well as the access to extensions of the VPN. It doesn't have Smart DNS available, though.
You can also have only one (1) connection if you choose this package. But, you can access it in all platforms and devices you have.
Ultimate VPN
Monthly Payment – $10.95 per month
6-Month Payment (Biller every 6 months) – $42.95 every six months/$7.16 per month
Yearly Payment (Billed every year) – $58.06 per year/$4.84 per month
The most complete package that they offer, you get all the good stuff including NAT Firewall, Torrenting and P2P activities allowed, proxy servers, TOR VPN, Socks5 Proxies, Unlimited bandwidth, plus five (5) simultaneous connections across supported devices and operating systems.
Torrent VPN
Monthly Payment – $4.95 per month
6-Month Payment (Biller every 6 months) – $19.95 every six months/$3.32 per month
Yearly Payment (Billed every year) – $36.95 per year/$3.08 per month
The Torrent VPN that ibVPN offers is for people who look to secure and protect their information while they're downloading torrents. This does not include Smart DNS, but, torrents and P2P activities are allowed with Socks5 Proxies.
Similar to the Standard VPN, only 1 connection is allowed in it.
IBDNS Smart DNS
Monthly Payment – $4.95 per month
6-Month Payment (Biller every 6 months) – $19.95 every six months/$3.32 per month
Yearly Payment (Billed every year) – $36.95 per year/$3.07 per month
Last but most definitely not the least would be the IBDNS Smart DNS package. It's perfect for people who want to use VPNs for the purpose accessing geographically-restricted websites with heavy streaming. It utilizes Smart DNS, but no proxies involved.
It allows one (1) connection or device only.
As you may have noticed, the Ultimate VPN is the plan and the subscription package that supports everything that most people want from a VPN service provider.
Free-Trial: Not Allowed But With Money-Back Guarantee
ibVPN is legit that they're offering a free-trial to their clients just for them to see whether or not they're really the company or the provider people are searching for.
In case you're shopping around not knowing where you should go, you can test and try out ibVPN for free. You can use around the complete function of the Ultimate VPN for a straight 24 hours.
Many people think that this is not enough time to fully utilize the features up. But, it still is something that can really give you the sense of how it feels using a VPN.
So you test it out for a day and you subscribe. On about the first week, you noticed something you don't like about the feature. Would you have the chance to get your money back? Does ibVPN have a money-back guarantee feature? Quick answer – they do! You have 15 days for you to get a refund, do it before it's too late!
We rate them five (5) stars, too when it comes to the payment methods they accept. They provide payment methods for Paypal, cryptocurrencies, and major credit and debit cards.
Compatibility
ibVPN utilizes protocols that allow it to be used in a wide range of devices. Whether you want to use it in your computer, your smartphone, or even some of your gaming devices and routers, you can do so!

Here's the exact list of compatible devices that you can use with ibVPN:
Windows: Windows XP, Windows Vista, Win 7, Win 8, Windows 10
Mac OS: MacOS X x 10.11 or anything newer
Android
Linux OS
iOS: iOS 9.0 or anything newer
XboX Consoles
Sabai Routers
DD-WRT Routers
Playstation Consoles
Roku Streamers
In addition to that, the TOR browser is also supported! You can use the TOR browser with ibVPN if you really want to be just like a bubble in the web; you wouldn't be tracked and traced, and you won't ever have to worry about whoever's lurking in and around you.
It's flexible as it can even be compatible with routers that can enable the VPN function. So, it's not like other VPN providers and services that are limited to just computers, and so on.
Is ibVPN Recommendable?
We give it 4.8 out of 5 stars. It's one of the best, as well as the cheapest VPN services in the market. The value that you'll be putting your money into is unbelievable. They were able to provide promising results when it comes to IP masking, protection, and tunneling; plus the fact that they utilize AES 256-bit encryption, there's not a thing that can trace, track, and record your activities.
The only problem was the speed as it was something we didn't expect. But hey, for a price of $4 to $10 a month? – It's almost perfect.
Don't hesitate to utilize ibVPN as the VPN provider you'll be patronizing. They've given over a million clients the satisfaction that they want and need – and it's something that you can experience, too.
Be safe, be secure with ibVPN. We recommend it to all VPN users – from beginners, and even those who are surfing the net for the best VPNs for their private activities.