How to Watch DirecTV via VPN
The FIFA 2022 World Cup is around the corner, so you should learn how to watch DirecTV with VPN. DirecTV is one of the streaming and satellite TV platforms on which you can watch the FIFA Cup, especially on Fox. In addition, DirecTV offers several collections of movies and other sources of entertainment to users.
Unfortunately, DirecTV is only available in the USA because of distribution rights. Distributors often only have the right to show programs within a country or more. Therefore, they must impose geo-restrictions to prevent people abroad from accessing the restricted content.
Fortunately, you can enjoy DirecTV from anywhere with an excellent VPN. This article reviews the best VPN for unblocking DirecTV abroad. In addition, we'll show you the best places to watch the FIFA 2022 World Cup.
You can subscribe to ExpressVPN now to unblock DirecTV outside the USA.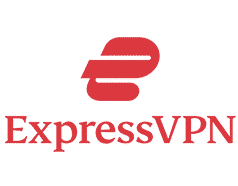 Get 49% off now
Enjoy Privacy by Watching DirectTV with a VPN
DirecTV is a satellite TV and streaming service. It allows you to watch programs on your computers, TV, and mobile phones. On the DirecTV app, you can watch up to 65,000 live and on-demand titles. You can even stream content simultaneously on five gadgets.
However, you must buy a subscription to use the satellite TV option. Payment plans start from $64.99/month. Furthermore, the number of channels and the quality of your viewing experience depends on your subscription. There's no pay-per-view option.
Watching Sports Through DirecTV with a VPN
A virtual private network (VPN) can change your internet protocol (IP) address. So, you get a new IP from the country you choose in the VPN's server list, in this case, the USA. Therefore, DirecTV will think that you're in the US even when you're abroad.
Notably, you aren't pirating DirectTV's content if you watch Direct TV with VPN. However, you must first have a DirecTV membership and subscription. So, a VPN merely allows you to use what you paid for from any part of the world. No DirecTV VPN can allow you to watch DirecTV without a subscription deal.
Getting Access to DirecTV Outside the US
Finding designated services for sports and other programs is difficult outside the USA. Therefore, if you have a DirecTV connection, you should guarantee access whenever you're abroad.
But if you want a DirecTV account from abroad, you'll need a US payment card. After downloading the app and signing up, you'll need to input the details. So, you'll need a US resident's card details if you don't have a card.
To sign up for DirecTV abroad, you'll need to change your Google or Apple Store account's location to the USA. After that, the steps below can help you to watch Direct TV with VPN:
Subscribe to any of the VPNs on our list below
Download the app on your streaming gadget and log in
Once you log in, click the server icon and choose the US
You'll see servers in several parts of the US; pick one
This selection automatically changes your IP address to a US IP
Now, you can enter the DirecTV platform and enjoy soccer on DirecTV stream or other programs.
Explore the Best VPN Giving You DirectTV Access
Do you want to access a World Cup DirectTV channel from anywhere? Then, you're lucky, as we have the list of the top three FIFA World Cup Direct TV VPNs. TechShielder reviewed these VPNs, testing their speed, number of USA servers, security, and other features.
So, below are the best means to watch Direct TV with VPN.
ExpressVPN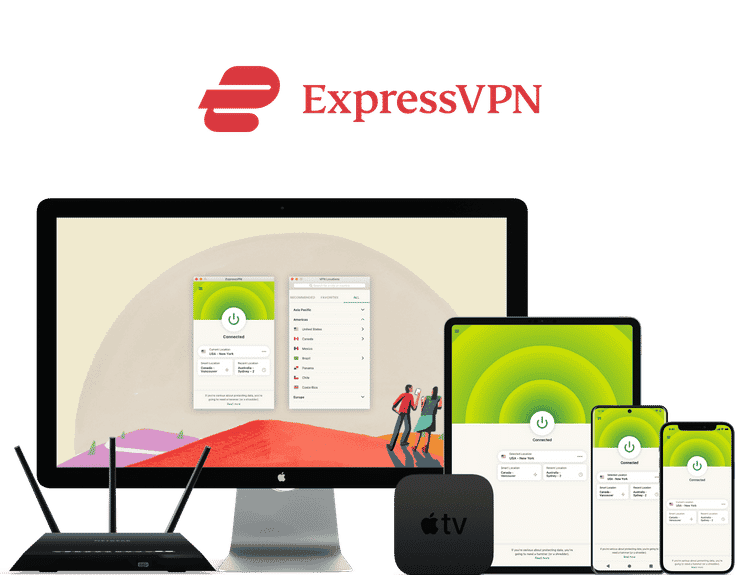 Features
Number of servers: More than 3,000
Speeds: Unlimited
Server locations: 160 in 94 countries
Maximum devices supported: 5
24 live chat: Yes
30 day money back guarantee: Yes
Pros/Cons
Fastest VPN out there
Strict no logs policy
256-bit AES encryption
ExpressVPN is a natural choice if you want an excellent World Cup Direct TV experience. This VPN has multiple servers in up to 12 US cities. You can thus easily unblock and watch soccer on DirectTV from anywhere.
You can also trust ExpressVPN to protect your DirecTV World Cup connection with AES 156-bit encryption. What's more? You can watch the DirectTV VPN stream on five devices at once. ExpressVPN even has a guide for using it with DirecTV.
Pros: Fastest VPN out there; Strict no logs policy; 256-bit AES encryption;
Lowest price: $6.67
NordVPN

Features
Cryptocurrency accepted? Yes
Simultaneous connections: 6
Dedicated IP-addresses? Yes
Servers: 5342 in 58 countries
Pros/Cons
Lots of pricing options
Netflix support kept up to date
256-bit AES encryption
You can also enjoy your DirectTV VPN stream with NordVPN. This VPN ranks after ExpressVPN, but we chose it because of its numerous servers. In the USA alone, you get to choose from 1970+ VPN servers. 
You can also trust this DirectTV VPN to protect you from dangerous third parties. NordVPN has a solid encryption feature. In addition, a family or group of six can watch the FIFA World Cup Direct TV stream simultaneously.
Pros: Lots of pricing options; Netflix support kept up to date; 256-bit AES encryption;
Lowest price: $3.71
Surfshark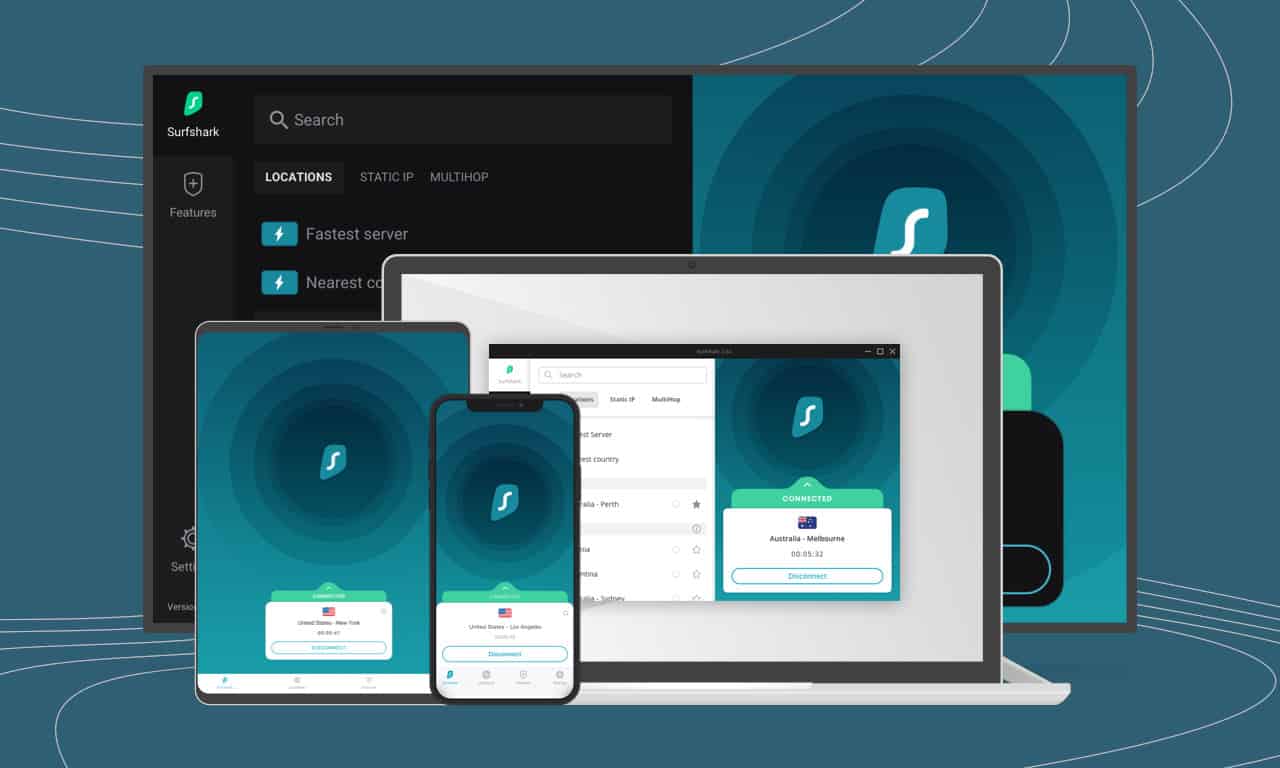 Features
Free trial? Yes
Simultaneous connections: Unlimited
Ad blocking? Yes
Servers: 1000+ in 61 countries
Pros/Cons
No footprints
Allows torrenting
256-bit AES encryption
Finally, you can watch DirecTV World Cup games with Surfshark. Our review showed Surfshark as the best mid-tier VPN you can use for DirecTV. It ranks higher than other mid-level VPNs because it's affordable and has 600+ servers in the US.
Setting up and using Surfshark for DirecTV is also easy. This is thanks to its simple user interface. You'll also enjoy a zero-log policy that ensures that Surfshark doesn't sell your data to third parties.
Pros: No footprints; Allows torrenting; 256-bit AES encryption;
Lowest Price: €2.09
FIFA World Cup – DirectTV
The FIFA World Cup 2022 is coming, and you can't afford to miss it! However, DirectTV isn't an official partner for the World Cup in the USA yet. But you can still watch the games as the DirectTV world cup channel is Fox and Fox Sports 1 (FS1).
All you need is your DirectTV subscription. Then, you can watch the FIFA World Cup Direct TV stream. In addition, you can access further information on the DirectTV World Cup channel by reading our world cup channel list.
Using a Free VPN for DirectTV
Many people want a DirectTV VPN that's free. For example, they don't want to watch soccer on DirectTV stream with a VPN subscription. Some good free VPNs include:
ProtonVPN
Hotspot Shield
Trust.Zone
However, using a free VPN is a bad idea for several reasons. For example, many free VPNs have a few servers. So, many users will want to stream the DirectTV world cup with these few servers.
You'll thus experience overcrowding and slow streaming connections. Furthermore, you may face significant internet threats with a free DirectTV VPN. This is because many such VPNs don't use solid encryption. In addition, free VPNs usually sell users' data to third parties.
If you must get a free VPN, ProtonVPN is a safe option. However, the risk-free VPNs reviewed above are an excellent all-around choice. 
Conclusion
DirecTV is an excellent streaming and satellite TV. It offers great TV and live streaming experience at affordable rates. That's why it's sad that you lose your DirectTV access once you leave the US. Fortunately, a DirectTV VPN can fix this issue. If you follow the instructions above, you can even watch the World Cup DirectTV stream.
Frequently Asked Questions on Accessing Fox Sports via VPN
How can I watch DirecTV without a VPN?
You can ONLY watch DirectTV without a VPN within the USA. This is because the streaming platform imposes geo-blocks for anyone connecting from outside the US.
Can I see DirectTV from outside the USA?
Yes, you can see DirectTV outside the USA. However, you'll need a DirectTV VPN. A VPN will trick the DirectTV platform into thinking you're within the USA.
Is the FIFA World Cup going to be aired on DirectTV?
Yes, the FIFA World Cup will air on DirectTV. Fox and FS1, which are available on DirecTV, will show the FIFA World Cup. So, you can watch the DirectTV world cup from anywhere with a VPN.
What is DirectTV, and how do I join?
DirectTV is a satellite TV service in the US that also offers live streaming. You can join DirectTV by purchasing its app or satellite TV subscriptions.