How to Stream Disney+ with ExpressVPN (Updated for 2023)
Since November 2019, Disney+ has been moving rapidly towards the top. Their speedy rise to higher ranks can be attributed to their pre-existing reputation. For as long as anyone can remember, Disney has been a household name.
More importantly, however, is that they have high-quality content on their platform. So much so that even though they are still new, they can afford to rub shoulders with the biggest streaming platforms in the entertainment industry.
Unfortunately, despite all of these redeeming qualities, it has a major shortcoming. Disney+ is only available in select countries around the world. They are Australia, the US, Italy, Puerto Rico, the Netherlands, Spain, the UK, Austria, India, Canada, Germany, Channel Islands, Switzerland, New Zealand, France, Isle of Man, and Ireland. If you are not within these seventeen countries, the geo-restriction kicks in. Fortunately, you can bypass that problem with ExpressVPN.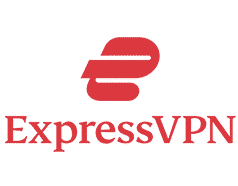 Get 49% off now
Steps to stream Disney+ with ExpressVPN
In three simple steps, you can begin enjoying your favorite shows on Disney+.
Step 1. Subscribe to a suitable ExpressVPN plan
The first thing you want to do is to head over to their official website. Click on the menu button at the top right corner if you are using a mobile phone. Follow the button that says, "Get started." From this point, it is pretty straightforward. Pick a plan that is suitable for you. Currently, there are three of them.

One Month: This plan comes at the cost of $12.95 per month. It is a great choice for you if you are not looking to stay committed for too long. For example, you could reside in the United States but be on vacation in Hawaii. This one-month plan would help you to watch your favorite shows on Disney+ during your holiday before heading back home.
Six Months: The cost of this is $9.99 every month, and it comes down to a total of $59.95 every six months. It is significantly longer than the one-month plan but just short enough if you don't need the VPN for too long.
One Year: With a discount of 35%, this is the cheapest and lengthiest plan ExpressVPN has to offer. The cost is $8.32 per month and $99.95 at the end of the year. An excellent choice if you are planning to use it long term.
It is important to note that all of these plans come with a 30-day money-back guarantee. That is, if you aren't satisfied within the first thirty days of use, you can simply request and receive a refund.
When you have chosen a suitable plan, put down your email address in the required field. You should drop an email address that is functional because it would be their primary means of communicating with you. As such, any addresses whose password you have forgotten is a no-no. If you have any fears about privacy, you shouldn't. ExpressVPN will not share your email, and they won't spam you either.
Afterward, select a payment option you prefer and make your order. There are several ways you can make a payment. The most popular ones are with your credit card, PayPal, and Bitcoin. However, if you would rather not use any of these, simply click on "other" and pick out a suitable option. Note that not all these options are available in every country. PayPal, however, seems to be the most constant.
Step 2: Select a server through which you can stream Disney+ on ExpressVPN
ExpressVPN is available in virtually every one of the countries that Disney+ is restricted to. However, if you aren't sure which country to tunnel your traffic through, you can go for the United States. After subscribing, just download the app. You can let ExpressVPN recommend the best server location for you. To do that, simply click on the dropdown menu and choose any one of the "recommended" locations.
On the other hand, you can click on the "all" tab and select any server location of your choice. You should choose the closest server to the country you are streaming from. This will help you guarantee far better speeds. If you aren't sure which location is the closest, select "United States" and ExpressVPN will help clear your doubts.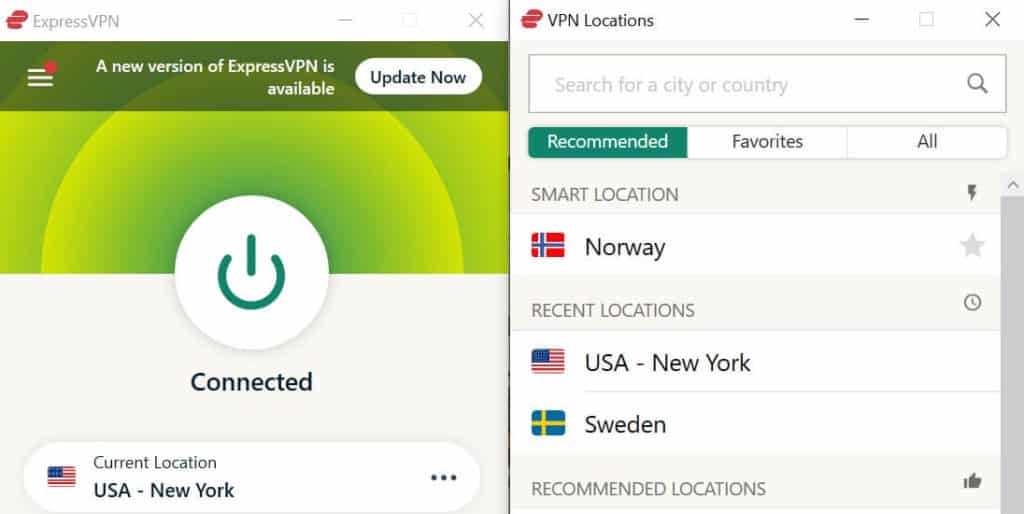 Step 3: Watch Disney+
When you are done connecting and whatnot, exit ExpressVPN so it will continue running in the background. Open the Disney+ app, log into your account, sit back, relax, and start watching all your favorite shows in high definition.
What are the advantages of choosing ExpressVPN?
There are several other Virtual Private Networks in the Internet Privacy industry. However, not a lot of them compare to ExpressVPN. Here are the benefits of choosing ExpressVPN over them.
1. Huge collection of servers
All over the world, ExpressVPN has more than three thousand servers. They are strategically placed in 160 locations across 94 different countries. Just in case you didn't know, that is a wide amount of coverage for a Virtual Private Network to have. There are very few others in the industry that can measure up to that amount. The implication of having that many servers is that you aren't limited in your choices. If one server starts to slow down due to over-congestion, you can simply move onto the next.
2. Incredible browsing speeds
One of the things that ExpressVPN is widely known for is its ability to help you surf the web at breakneck speeds. This Virtual Private Network crosses the 100mbps mark with relative ease. If you choose to use it with Disney+, you won't have to worry about those annoying buffers that always seem to interrupt at the best parts. Even in HD, your speed isn't compromised.
3. Security and privacy
This VPN will not be among the highest ranking in the world if it is loose with your data. ExpressVPN pays utmost attention to the sensitivities of its users' internet traffic. For your safety and privacy, they do not log your internet traffic. That is, they keep no records whatsoever of what you do on the internet. Your business is entirely yours.
In addition to that, they are located in the British Virgin Islands. Unlike some others, the government of this country does not compel Virtual Private Networks to share internet logs. As such, besides the fact that they don't want to, they also don't have to keep or share your internet traffic data with anyone. Not even the government.
To top it all off, they have a state-of-the-art encryption system that uses 256-bit keys to keep your data safe. This is the same level of protection that the military and the government use in protecting themselves online. No random (or skilled) person can get into your files without a heck of a fight.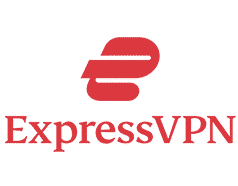 Get 49% off now
In conclusion
ExpressVPN is one Virtual Private Network that gives all others a run for their money. If you are looking to stream Disney+ outside the available locations, simply follow our steps as listed above and connect to an ExpressVPN server. With that being said, have fun watching!