How to Setup and Use ExpressVPN on Synology (2023)
Synology has served as an invaluable resource over the years in securing important files for its users. This is why the manufacturer is a favorite when it comes to getting Network Attached Storage (NAS) devices for both personal and professional use.
However, ensuring optimum safety for your files, be it videos, photos, and even documents goes beyond guaranteeing they're not lost alone. It also involves guaranteeing they are kept away from unsolicited external parties. Fortunately, VPNs are the perfect tools to help you achieve that. ExpressVPN is one of the best VPN service providers around. But, how do you set it up to work on Synology?
Setting up ExpressVPN on your Synology device
Without a doubt, Synology guarantees complete protection of your information stored on its NAS hardware. However, the issues lie in the process of transferring your files in and out of your devices using the internet.
Often time, people use unsecured networking platforms to transfer files over the internet. This includes local networks, public Wi-Fi, and so on. Unfortunately, external parties such as hackers, spying malware, and even ISPs can easily access those files, thus putting you at risk.
VPN services ensure that these scenarios are avoided by securing your transmission processes at all times. Among the top providers of those services is ExpressVPN, and interestingly, it is perfectly compatible with Synology. Below is a guide on how to setup ExpressVPN on your Synology device: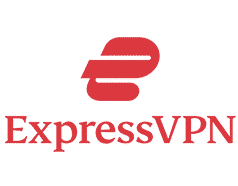 Get 49% off now
First stage: Acquiring account credentials:
Sign Up for an ExpressVPN account here.
After signing up, you will receive a Welcome Email in your inbox. Click on the link given there.
After successfully accessing the ExpressVPN website using the link, navigate to Set Up on More Devices and click on it.
Afterward, click on Manual Config, and choose OpenVPN.
Upon selecting OpenVPN, the page will feature the Username and Password tab, followed by a list of OpenVPN configuration files.
Select and download the OpenVPN configuration file peculiar to the location you are trying to access or connect to.
Second stage: Creating and setting up your VPN profile
Before proceeding, ExpressVPN strongly advises that you should switch off IPV6 on your device to avoid data leaks. To learn how to disable IPV6 click here.
To create your VPN profile, open your Synology app, and click on Control Panel.
Afterward, navigate to Network and then Network Interface. When this is done, click on Create and follow up by clicking on Create VPN Profile.
On the connect method screen display, choose OpenVPN (via importing a .ovpn file). Then, click on Next.
Follow up by filling in details on the General Settings screen. These include the Profile name, Username, Password, and import .ovpn file. The details of Username and password should be the same as those given in Stage 1. Also, the import .ovpn file should be the same as well.
Click on Next to confirm.
For Advanced Settings, select the Reconnect when the VPN connection is lost and Use default getaway on remote network boxes. The other box there is optional.
Confirm by clicking on Apply.
Third stage: Connecting to the VPN server
Once the setup has been confirmed to be correctly done, your new VPN profile will appear in the Network Interface area.
Click on Connect to establish a connection. In case you want to disconnect, the Disconnect option will also be available in the same area.
Why you should use ExpressVPN on Synology
ExpressVPN does not only ensure the total confidentiality of your Synology files, but it also guarantees a premium user experience. This is through its several benefits and features which are graded based on the specifications below:
1. Basic features
ExpressVPN has incredible basic features. These include global server location, IP masking, all-device compatibility, and a 24/7 customer support system.
The global server location feature offers you the ability to access your files remotely from anywhere in the world without being limited by geo-restrictions. IP masking ensures your anonymous identity on the web. While "all-device" compatibility ensures that all your Synology gadgets can work with ExpressVPN's products.
Lastly, ExpressVPN has a diligent customer service that ensures your issues concerning its products are attended to as soon as possible.
2. Advanced features
Beyond ExpressVPN's basic features, the provider offers several extra benefits to its users. These advanced features further enhance your privacy and security while using Synology. Some of these features include AES-256 encryption, VPN Split Tunnelling, and no connection logs.
Military-grade AES-256 encryption keeps all your files out of the reach of snooping parties including hackers, ISPs or even the government while transferring to and from Synology. The VPN Split Tunnelling feature allows your device to bypass VPN services on some of its functions. And, the no connection logs function ensures that your web activities are never monitored or recorded.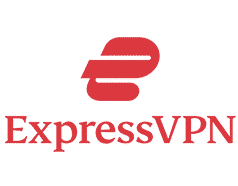 Get 49% off now
Best deals you can get when you use ExpressVPN on Synology
Enjoying ExpressVPN's exceptional services with your Synology devices starts by creating an account with the provider. To do this, you would have to purchase a subscription plan. Fortunately, ExpressVPN offers a variety of packages to suit varying needs.

12-months plan (Most popular): This plan is the longest in terms of duration for ExpressVPN. It is also the cheapest on a monthly rate as it comes with a pricing of $8.32 per month after a 35% discount provision.
6-month plan: Here is the mid-term plan when it comes to ExpressVPN packages. It comes at a rate of $9.99 per month.
1-month plan: This is the shortest of all ExpressVPN packages in terms of duration. It comes at a price of $12.95 per month and is an excellent choice for your "quick" NAS adventures.
In conclusion
Synology and ExpressVPN are a fantastic combination when it comes to safeguarding your important files over NAS networks. Surely, you do not want to miss out on the several perks offered by both. That is why we have broken down how to use ExpressVPN on Synology devices.