How to Setup and Use ExpressVPN on Smart TV (2023)
ExpressVPN's compatibility with various devices, including smartphones and Smart TV, makes it a great VPN. Even better, it provides military-grade security and enables you to bypass content restrictions.
As such, millions of people use it to enjoy unrestricted access to Netflix or Hulu on their Smart TVs. However, you might face some challenges while setting up because some SmartTVs don't directly support VPNs. Regardless, don't let that stop you.
This article provides you with a guide on how to get ExpressVPN working on your Smart TV.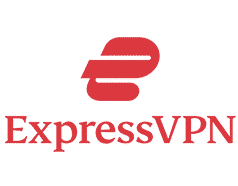 Get 49% off now
How to setup ExpressVPN on Smart TV
Depending on the Smart TV, you can set up ExpressVPN on your Smart TV in three ways. First, you can install the VPN's app directly. Second, you can set up through ExpressVPN's MediaStreamer service. Finally, you can connect through a VPN-enabled router.
1. Through a VPN app
This method does not apply to all Smart TVs, but only those that can run ExpressVPN's app directly. For instance, Android TV has built-in VPN functionality.
Note, this method works on Android TV.
Step 1: First, sign up to ExpressVPN and subscribe to ExpressVPN to any of its plans.
Step 2: Next, install the ExpressVPN's app from the Android TV Google Play Store. Click 'Accept' to confirm app permissions.
Step 3: Use your device's remote to access your account on ExpressVPN.
Step 4: Click 'OK' if you want to share anonymous information on ExpressVPN. Then, select 'OK' to accept the ExpressVPN connection request.
Step 5: Next, connect to a server location. To do this, click the 'On' button. ExpressVPN should suggest a 'Smart Location'. You can also select a preferred location. For instance, if you want to unblock Netflix US, you'll need to connect to an American server.
Once your'e connected, you can start enjoying a VPN-enabled browsing experience on your Smart TV.
2. Through ExpressVPN's MediaStreamer
This method allows your device to access content from blocked sites. However, it does not provide the security and privacy that is available when you connect either through the app or a VPN-enabled router.
These steps were tested on Samsung 5500 Series Smart TV.
Step 1: First, you need to get a DNS hostname. To do this, open the web address then select 'Create Account'. After this, fill the page and select 'Submit'. You should get a mail from Dynu asking you to verify your account. Check your spam folder if you don't find this email.
Step 2: Next, access your account from the link inside your email. Then, click 'DDNS Services'. After this, press '+' to enter a new DDNS service.
Step 3: If you don't have a hostname already, input your preferred choice in Option 1, and press '+ Add'.
However, if you have your domain name, use it by pasting it into Option 2. Then, press '+ Add'.
Step 4: After this, you'll see your present public IP below the IPv4 Address tab. Also, your hostname should be at the top. Next, you'll on the settings bar, turn it OFF, and save the changes. You now have a DDNS hostname.
Step 5: Next, sign in to your ExpressVPN account through your registration details.
Step 6: Navigate to 'DNS Settings' > 'Dynamic DNS Registration'. Then, enter your hostname before clicking 'Save'.
Now, ExpressVPN will try to recognize your change in IP address, and this may span up to 12 minutes.
Step 7: Next, in your account settings, select 'Dashboard' > 'Set Up' Other Devices. Then note your MediaStreamer IP addresses listed. You'll need it later on.
Step 8: With your Smart TV on, from your remote click on 'MENU' on your remote. Now, on your TV's menu, click Network > Network Status, then wait for a confirmation that your TV is connected to the internet.
Step 9: Click IP Settings > DNS Settings > Enter manually from the list of options displayed on your TV.
Step 10: Next, input the IP addresses you found in step 7 above. After this, select Enter on your remote and ensure you've saved the settings. Then, click, OK.
Step 11: If there's no mistake, you should see the message: 'You are connected to the Internet'. After this, select 'Close'. If there is no internet connection, repeat step 10 above.
To restore your default DNS settings, repeat the process in step 9. However, this time, allow ExpressVPN to automatically pick a server for you.
3. Through a VPN-enabled router
You can either connect through a physical router or a virtual router
(i) Physical router
Step 1: To do this, you need a VPN-enabled router. If your router is VPN-enabled, follow the steps to set up ExpressVPN on your router here.
Step 2: Once you setup ExpressVPN on your router, start the Smart TV.
Step 3: Connect to the network that your VPN enabled router is transmitting.
Step 4: Input your password and click Set Network.
After this, your Smart TV should enjoy a VPN enabled connection.
(ii) Windows PC as a virtual router
Before you start, you should note the following.
Don't connect your Windows to the ExpressVPN app before you start setting up your virtual router.
The steps below apply to Windows 10.
Step 1: Navigate to Settings > Network & Internet > Mobile hotspot and switch it On
Step 2: Under Share my internet connection from, choose Wi-Fi. After, click Edit to set a new network name and password.
Step 3: Select Change adapter settings under Related settings
Step 4: Right-click on the ExpressVPN Tap Adapter, then select Properties. After, choose Sharing. Then, tick the box for Allow other network users to connect through this computer's internet connection. Click OK afterward.
Step 5: Next, Launch the ExpressVPN app and connect to any server location of your choice.
Step 6: Connect your Smart TV to your virtual router and enjoy a VPN enabled connection.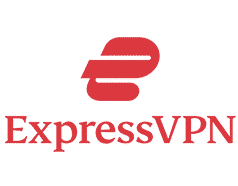 Get 49% off now
Final words
ExpressVPN is compatible with a wide range of Smart TVs, including Apple TV, Samsung Smart TV. However, if you don't know what to do, then setting up ExpressVPN on Smart TV may appear complicated.
In this article, we've simplified the process and recommended two methods. So, follow any of the methods above and be sure to get your Smart TV enabled for unrestricted content access.