How To Set Up and Use Surfshark on Synology (Works in 2023)
NAS, or Network Attached Storage, is smart file storage connected to your home or office network that enables multiple people to have access to retrieve data from a centralized disk. With NAS, you can store all sorts of files like photos, videos, music, and documents. Then, other authorized users can access those files and other NAS services through a web browser or mobile apps via the internet.
Synology provides outstanding NAS features to a variety of customers. They offer ample storage space at no cost. However, as much as NAS has its advantages, it is not invincible to security threats.
VPNs have proven to be a very effective way to protect your information, and Surfshark is one of the best VPN providers on the market. This article will show you how to successfully set up Surfshark on Synology to ensure unauthorized parties do not intercept your files.
How To Set Up Surfshark on Synology
Using NAS is affordable and straightforward. A VPN connection with Surfshark will serve to protect every device connected to your Synology NAS. The following guide will show you how to set up Surfshark on Synology without a hassle:
1. The first step is to have your Synology NAS and an active Surfshark subscription. If you haven't purchased a Surfshark subscription, you can visit the company's website to find a suitable plan. For as low as $2.49 per month, you can get started on a two-year plan.
2. Next, you'll need to find your login details. Your Surfshark service credentials are not the same as your Surfshark account credentials. The service credentials are what you'll use to connect to the VPN using the manual OpenVPN configuration.
To get your Surfhark service credentials, you'll have to log in to your account, navigate to the 'Setup methods' page, select 'Router,' and then click on 'Credentials' at the top of the page. This will show you your Surfshark service credentials. Copy the credentials for later.
3. The third step is to choose a Surfshark server. Surfshark has over 3000 servers in more than 60 countries. Every location has a configuration file you'll need to connect to the VPN. The configuration files are available on the Surfshark website.
You will need to go back to the same page (Setup methods) you got the Surfshark service credential. Click on Routers, and then select the 'Files' tab to see all Surfshark servers. You'll need to download an OpenVPN configuration for the locations you want to use, so click on the location and then on UDP to do so.
4. Configure the OpenVPN client. To begin, log in to your Synology NAS and open 'Control Panel.' Then you select 'Network.' Next, you navigate to the Network interface -> Create -> Create VPN Profile. Select 'OpenVPN (via importing a .ovpn file), and click on 'Next'.
Fill in the following details, and then click on 'Next':
Profile name: Surfshark (or any other name you prefer).
Username: This is your Surfshark service username.
Password: This is your Surfshark service password.
Import .ovpn file: at this point, you will have to import an OpenVPN configuration file you downloaded in step 3.
CA certificate: you don't need to do anything on this part.
5. When you finish that, click on 'Advanced options' to open a tab. Check all the blank boxes and select 'Apply.' Next, choose the profile you created and click on 'Connect.' If the connection is successful, the profile's status will change to 'Connected.'
6. Ensure you made the connection successfully. Next, you need to check that you have a stable connection after setting up Surfshark. You can quickly check your connection status with an IP leak test or a DNS test. Luckily for you, Surfshark has these test features on its website.
To check your connection, visit their IP address checker without connecting to the VPN. It will display your real IP address and location. Next, clear your browser cache and connect to a Surfshark server. This time, when you visit the page, it displays your new details from the VPN server. If you still see your real details, there's an issue with your connection.
At the end of these steps, you should have successfully set up Surfshark on your Synology NAS. If you encounter any issues or have some questions, you can contact Surfshark's 24/7 customer service via live chat or email.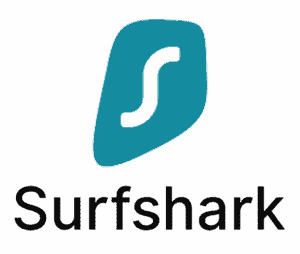 Get 81% off now
Benefits of Surfshark With Synology
Synology NAS is a secure way to store and access files conveniently. So, why do you need to use Surfshark with it? Well, let's look at some reasons you should consider:
Anonymity
One major selling point of Synology NAS is the ability to access your files from anywhere you are. However, the risk with this is that your ISP and other third parties will be able to monitor your every activity. Also, if you access your files via public wifi, the server admin can keep tabs on your every move.
However, Surfshark hides your real identity and encrypts your network. So once it's set up on your Synology NAS, you can access whatever you want anytime, without being worried you're monitored.
Device Support
Surfshark is compatible with all major devices, and it allows for an unlimited number of simultaneous connections. With your Synology protected, you still get the opportunity to use that one subscription plan to protect your other devices. Additionally, anyone that connects to your Synology NAS will also get to enjoy Surfshark VPN features.
Speed
Many VPN services tend to be slow to an extent because of their encryption protocols, but that doesn't affect Surfshark. You can still access your files with high-speed connections like you usually would. However, connecting to a Surfshark close to your region can make your connections faster.
Access To Peer-to-Peer Websites
If you intend to download content from P2P sites, you should use Surfshark. On one end, you'll be able to access popular torrenting sites that may have firewalls in place to block your original network. On the other hand, you'll also be able to access restricted content on such platforms easily.
Pricing
Surfshark is a very affordable service. It offers several budget-friendly plans you could choose from, and they all provide premium VPN features. So if you're looking to save a few bucks without compromising on your security and privacy, Surfshark is an excellent choice for your Synology NAS. Additionally, you get a 30-day money-back guarantee, so you could stop using the service if you're not satisfied without losing your money. Of course, this is as long as you are within the money-back window.
Ease of Use
The average NAS user may shy away from setting up a VPN because of the complicated setup and user interface, but that shouldn't be the case. The process of setting up Surfshark on Synology is a straightforward one. Even with little experience, you can get things running in no time. Surfshark also has user-friendly apps that you can install on your devices to monitor your account.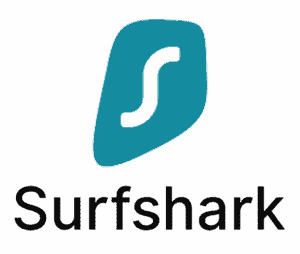 Get 81% off now
Conclusion
Using a VPN service with Synology NAS is a smart move. Furthermore, Surfshark is one of the best VPNs you could use to protect your files. This article discussed in clear detail how you could successfully set up Surfshark on your Synology. Remember that your privacy is essential, so make sure you follow all the steps to avoid errors.