How to Set Up and Use Surfshark on Firestick (Updated 2023)
Getting a Surfshark subscription plan is the best thing you could do for your Amazon Firestick. It grants your device all of the benefits that Sufshark provides. This includes military-grade encryption, a dedicated Firestick server, unparalleled unblocking ability, amongst others. Below you will find a comprehensive guide on how to download, install, and run Surfshark VPN on your Firestick TV.
How to Download Surfshark on Firestick
Downloading Surfshark is very easy and can be completed adhering to the following steps.
On your smart TV, click on the Firestick app.
Click on the search bar and type in Surshark. You can find this on the app's homepage.
Search for Surfshark.
Click on Surfshark when it shows up
Click on the "Get" button. This automatically starts downloading the app to your device. When it is fully downloaded, the app gets installed of its own accord.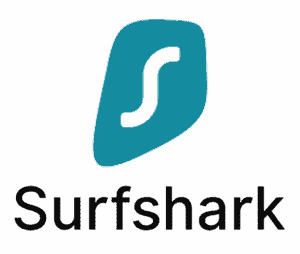 Get 81% off now
Setting Up Surfshark on Firestick
You should try to set up the VPN immediately you are done with downloading the app. In this guide, we will focus on the two main ways of setting up the Surfshark VPN on your Firestick smart TV. You could either set up on the app, or you can set up using a physical router. The steps for setting up each are discussed below.
Setting Up Surfshark via the App
Get the VPN started by clicking on the "Open" button. Alternatively, you can press the Burger menu button on your TV remote. This will launch the app.
Log in as an existing user. Here, you must have a subsisting subscription plan. Just type in the email address you signed up with and key in your password. You will log in immediately.
If you aren't on a plan yet, you can get one. Surfshark gives very impressive options to set up an account with. (You can choose to even try it for free. Surfshark offers a 7-day free trial period within which you can check out the features of the app at no cost.)
You are all set up.
You can connect to a server from here. To do so, click on the server button, and you will be immediately connected to the fastest server available.
Check the connection status. If it shows green and says, "connected," then you are good to go.
Setting Up Surshark via a Physical Router
Setting up Surshark with a router gives you an alternative to setting it up directly on Firestick. First, you have to obtain a router. Then you will set up Surshark on the router and connect to your Firestick device. Afterward, you will be able to use the VPN. However, you have to confirm that the router you choose is designed to work with a VPN. After checking compatibility, you could then install it. The steps for installation are below.
You have to subscribe to a Surfshark subscription plan.
Furthermore, download the VPN on your Firestick device. (The steps for downloads and installation have been discussed above.)
Log in to your router control panel. For this, you'll need the Default Gateway address. It is usually the same. i.e., 192.168.1.1. Put in the same log in details you used to install the router. You will then be taken to the VPN control panel.
On your left, you will find a VPN tab. Click on it and go to the "Add Profile" section. You will find the options for description, username, and password. Give it any description you want. Then put in the Surfshark username and password.
For each server you want to use, you have to download its configuration from Surfshark's website. Upload them by tapping the "upload" button.
Connect the router to the VPN by clicking activate. A blue tick will show up to show that the connection was successful.
Why Use Surfshark for Firestick?
There are many reasons why you should get a VPN for your Amazon Firestick. Even more importantly, Surfshark has some remarkable features. This makes it an excellent fit for your Firestick. Some of them are discussed below.
1. Security
Surfshark boasts of powerful security features that ensure your security is not compromised. It has an obfuscation feature that masks your IP address when making use of your fire TV. This protects you from being monitored. Additionally, this feature protects you from hackers. When your IP address is masked, hackers will be unable to get on your network to steal your data. Surfshark also boasts of a kill switch. Sometimes, networks can be unreliable. Thus, your VPN connection could fail without warning. When this happens, the kill switch turns off your internet connection, too. This way, your internet provider will not become aware of what you were doing. This is an excellent security feature.,
2. Unlimited Connections and Bandwidth
With one Surfshark subscription account, you can sign in an unlimited number of devices. Thus, you can use the VPN on both your Firestick and other devices. There aren't many VPNs that give that option.
Additionally, Surfshark offers unlimited bandwidth. This means that there will be no cap on the amount of data you can use. This is a wonderful feature, especially when paired with the unlimited connections feature. With this provider, you can share connections with family and friends without fear of lags or slowed browsing.
3. Access to Geo-restricted Content
Surfshark gives you access to geo-blocked content. Providers like Netflix, Hulu, BBC iPlayer, etc., place geo-blocks on their content. This effectively hinders anyone outside of such locations to access them. However, Surfshark gets around such blocks. It does this by granting you a new IP address. This allows you to access these contents with ease.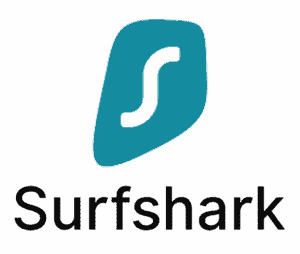 Get 81% off now
Conclusion
An Amazon Fire Stick turns your regular TV into a smart TV. Thus, you are able to browse, stream, and download content as well as carry out other functions with your TV. However, using the Firestick alone can make you prone to risks. A VPN keeps you safe while offering other benefits at the same time. In the guide above, we have discussed how to download and install a VPN. This will help enrich your Firestick user experience.