How to Set Up and Use NordVPN on Asus Router (2023)
If you're conversant with VPN service providers, then you know NordVPN is one of the best VPN service providers. With over 5000 servers in 59 countries, military-grade security, and fast VPN protocols, NordVPN guarantees you an excellent experience. As part of its perks, NordVPN also works on a router.
It allows you to protect multiple devices on a home network with one subscription. With NordVPN, you can also use your VPN subscription on otherwise non-compatible devices. However, to enjoy these benefits on your Asus router, you must first know how to set up the VPN on it. Let's go!
How to install NordVPN on your Asus router
For NordVPN to work on your router, it has to support OpenVPN as a 'Client' rather than as a 'Server.' Lucky for you, your Asus router usually has an inbuilt OpenVPN client and requires little effort to set up. Well, in the event that you've not purchased your Asus router yet, you could check out those highly recommended by NordVPN here.
If you've already gotten one, you should confirm if your Asus router has an inbuilt OpenVPN client. You can confirm by
a) reading the router users' manual,
b) contacting your retailer, or
c) checking your router's settings.
Do note that if what you've got is an ISP router, your router is most likely non-compatible with a VPN. So, if your router is compatible, this is how you set up:
Step 1: If you have not subscribed, choose any of the plans below and subscribe to NordVPN.
Step 2: Login to your Asus router by loading its IP address-192.168.1.1 (it should be on the back of your router) on your browser.
Step 3: Sign in and head to the VPN section.
Step 4: Click on the VPN Client tab and then add a profile. To do this, input the following details:
Description: Choose your preferred name
Username: Input your NordVPN username
Password: Input Your NordVPN password
Step 5: Download the OpenVPN client configuration files from NordVPN's server (choose a server to download its configuration files).
Step 6: Install the configuration files by importing the.ovpn file. The site should naturally prompt you to do so. If the site does not prompt you, click on the Choose file bar of the dialog box displayed in step 4.
Step 7: Go to the WAN section, click NO for the Connect to DNS Server automatically request, then click apply after you input the following:
DNS Server 1: 103.86.96.100
DNS Server 2: 103.86. 99.100
Step 8: Click on Activate back in the VPN Client tab to start NordVPN on your Asus router.
After this, a blue "✔️" should appear close to your Connection Status, confirming a successful connection. Once you complete the steps above, you have successfully set up NordVPN, and you're good to go. You can then connect other devices to your router's Wi-Fi and enjoy a VPN enabled connection on all of them.
Why use NordVPN on your Asus Router
Setting up your Asus router with NordVPN comes with loads of benefits. Here are a few reasons why choosing NordVPN for your router is a smart choice:
1. One-time set up: With NordVPN, setting up a VPN on your Asus router is a one-time thing. You don't need to repeat the process when next you connect. Subsequently, all you need to do is connect your devices to the Wi-Fi, and you're ready to go.
2. Increases your privacy and security: Today, the internet is like a minefield. One wrong step and you may find yourself hacked or spammed by a virus. However, to ensure your safety and privacy, NordVPN comes with its DNS leak protection, Double VPN, and strict no-logging policy, among others.
Its CyberSec feature also protects you from websites known for hosting malware or phishing scams. When you access the internet, you can also be sure of its 256-bit AES keys protecting you. Even better, it protects every device connected to your router's network.
3. Unblocks restrictions: NordVPN also enables you to bypass geo-restrictions and unblock streaming sites. It does this by replacing your restricted IP address with one allowed to access the site. Simply, NordVPN enables you to access restricted content from any part of the world.
4. 24/7 customer support: NordVPN assures you a 24/7 customer-friendly support system. You can contact them either by email, live chat, or help center to get fast and reliable advice for any problem you may encounter.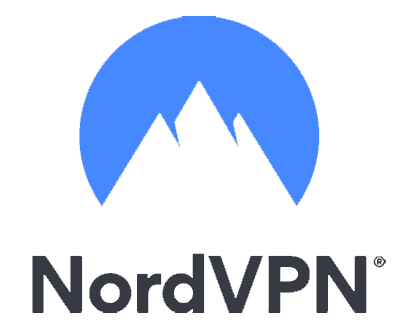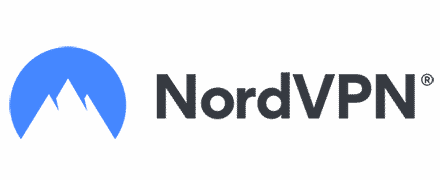 Get 68% off now
Available deals for your Asus Router on NordVPN
1. 3-year plan: This has to be your pick as the plan comes at $3.49/month and enables you to save 70% of the total price. With $125.64, you get unlimited protection, access to incredible deals, and no restriction to your favorite internet content for 3-years.
2. 2-year plan: This plan, billed at $4.99/month and with a 58% savings of the original cost, is the next best thing. NordVPN charges you $119.76 every 2-years to access and enjoy NordVPN's features on your router.
3. 1-year plan: This plan comes at $6.99/month and costs $83.88 yearly. It enables you to save 41% of the original price. Like the others, you can opt-out of the plan whenever you want.
4. 1-month plan: If you're unwilling to commit for an extended period, then this is for you. It costs $11.95/month and grants you access to all of NordVPN's features. You should, however, use one of the cost-effective plans above.
Also, in the unlikely event that you're unsatisfied with NordVPN's amazing features, you can take advantage of their 30-day money-back guarantee and get a refund.
Final words
While installing a VPN on your Asus router offers you a variety of options and gains, it might also pose some challenges. In this article, we've broken down the step by step process of installing NordVPN on your router. We've also laid down reasons why choosing NordVPN is the right choice for your Asus Router.
So, go ahead and enjoy a safe and secure internet experience on your smartphone, laptop, or smart TV.