How to Set Up and Use ExpressVPN on Nvidia Shield (Updated 2023)
Nvidia Shield is an Android TV-based streaming device compatible with Android apps and games. To get maximum protection and access to geo-restricted content on your Nvidia Shield, we recommend using a VPN. ExpressVPN provides enhanced security and privacy while streaming online, alongside other benefits. In this guide, we'll look at how to set up and use ExpressVPN on Nvidia Shield.
How to Download ExpressVPN on Nvidia Shield
There are two ways to download ExpressVPN on Nvidia shield. You can download the VPN directly from Google Play Store or sideload the VPN app to Nvidia Shield. We'll discuss the two methods so you can choose any you prefer.
To download ExpressVPN directly from Google Play Store, go to the Play Store on your Nvidia Shield and search for ExpressVPN.
Scroll through the search results and choose the official ExpressVPN app.
On the app information screen, click 'Install' and click 'Accept' after to accept terms and permissions.
Once the installation is complete, you can click 'Open' to launch the app.
If you are running a version of Android lower than 5.0 or if you cannot download ExpressVPN directly from the Play Store, then follow these steps to sideload the app. Your USB flash drive must be plugged into your computer.
Visit the ExpressVPN account and sign in. You can create an account if you do not have one.
After signing in, click 'Set Up on More Devices.' A page will appear displaying various devices, select 'Android.'
Click 'Download APK' and after the download is complete, move the file onto your flash drive. You can now eject the drive.
Before you plug in the USB flash drive, enable installation from unknown sources on your Nvidia Shield.
Launch the file explorer on your Nvidia Shield or install one from the Play Store if you do not have the app.
Plug the flash drive and select the APK file. Click 'Install' and accept terms and conditions.
You can now use ExpressVPN on your Nvidia Shield.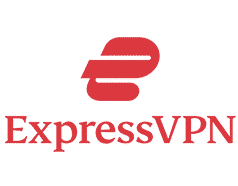 Get 49% off now
Setting up ExpressVPN on Nvidia Shield
There are two ways to set up ExpressVPN on Nvidia Shield. You can do this through the app or on a physical router. We'll list the steps for the two options below.
Setting Up ExpressVPN via the App
Once the installation is complete, open the ExpressVPN app on your Nvidia Shield and enter your sign-in credentials. Click 'Sign in' to activate the app. If you haven't purchased a subscription plan yet, you should do so at this point.
The app will ask if you'd like to share anonymous analytics to help make ExpressVPN faster and more reliable. Click 'Ok' if you'd like to share this information.
The next step is to configure the app. Click 'Ok' to do so to set up configuration on your Nvidia Shield. Click 'Ok' again to accept ExpressVPN connection requests.
The VPN home screen will come up, and you can then connect to a server. By default, ExpressVPN will suggest a server location to provide you with the most optimal experience.
You can choose a different location by opening the location picker. There are two tabs that show the recommended locations and all locations. To add a server location to your list of favorites, hold the select button on the location.
Once the connection has been established, you can game or stream without restrictions.
Setting Up ExpressVPN via a Physical Router
Another way to use ExpressVPN with your Nvidia Shield is to use the service on a physical router. You can use ExpressVPN with routers such as Asus, Linksys, and Netgear. Before you download the ExpressVPN firmware for your router, it is essential to check the compatibility model. If not, the process will not work.
Visit the ExpressVPN website through the browser on your TV. On the website, Search for 'ExpressVPN Firmware.'
Scroll through the drop-down menu and select the model of your router.
Click 'download firmware' to start the download. Ensure you keep the browser window open as you will need the activation code during setup. If you want to install ExpressVPN on an existing router, then you can skip the next step and get right to installing the VPN.
For a new router, attach the antennas and connect it to a power source. Do not connect it to the internet yet. Turn on the new router and wait till the power light shows a solid bar.
Open a tab on your browser and enter the IP address for the router admin panel. The default is 192.168.1.1. Enter the default username and password to log in. The default is admin/admin.
On the sidebar, click the 'Administration>Firmware Upgrade' tab. Upload the firmware you downloaded earlier. When the upgrade is complete, you will receive a message saying 'Firmware upgrade is done.'
Restart your router and turn on your internet connection. If the ExpressVPN dashboard does not show up automatically, visit www.expressvpnrouter.com, and follow the instructions to complete the setup.
Once the setup is complete, your router is now connected to the service.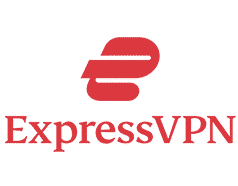 Get 49% off now
Why Use ExpressVPN for Nvidia Shield?
ExpressVPN offers enhanced privacy and security protection as it hides your real IP address and location. It uses a robust encryption protocol to ensure multi-layered privacy when streaming or gaming on Nvidia Shield. The servers are perfect for streaming and gaming as it offers one of the fastest speeds for any VPN, making it easy to stream or download HD content without buffering or bandwidth restriction.
Also, ExpressVPN provides access to blocked websites or geo-restricted services. You can access content from streaming services such as Netflix, Hulu, and BBC iPlayer through this VPN.
Conclusion
There are many reasons to use ExpressVPN on your Nvidia Shield, from enhanced security and privacy to access to restricted internet services. ExpressVPN is one of the best VPN service providers available and is a good choice for your device. This guide has provided detailed steps for downloading and setting up ExpressVPN on your Nvidia Shield. With these, you are sure to have a smooth experience.