How To Set Up and Use ExpressVPN on Netgear Router
Netgear routers are some of the best you can use at home or in the office. They are secure, fast, and reliable. Netgear routers also have tons of fantastic features. In more than 20 years of providing these routers, several outstanding models have made the company an industry leader.
These routers let you remotely access your computers, a media device, or IoT devices through a secure connection. However, you can use a VPN (Virtual Private Network) software like ExpressVPN to establish secure encrypted internet connections on all your home and office devices. This also allows you to access region-locked content easily.
Unfortunately, ExpressVPN isn't supported on Netgear routers by default, but this article will correctly show you how to set up the VPN on your Netgear device.
How To Set Up ExpressVPN on Netgear Router
ExpressVPN is the best VPN provider currently in the market. ExpressVPN masks your IP address with a new one, and is capable of bypassing geo-restrictions on so many online platforms, including Netflix, Hulu, and HBO. Additionally, this VPN uses the best encryption protocols while maintaining incredible speeds.
ExpressVPN's custom ware is available on several Netgear routers, including Netgear R6300v2, Netgear R6700v3, Netgear Nighthawk R7000, and Netgear Nighthawk R7000P. The following is a simple setup guide you can follow:
Download The ExpressVPN Firmware
1. First, visit the ExpressVPN official website and sign in to your account with the correct credentials. This will eventually bring up your account dashboard.
2. On your dashboard, you will see a 'Set up your devices' section. At the bottom of the section, you'll see an "activation code." You could leave the page open, click the activation code to copy it to your computer's clipboard automatically. Whatever you choose, keep the code close because you will need it later on in the configuration.
3. Back in the "'Set up your devices' section, click on 'Router." This will open a new tab in your browser. On the new page, click on the pull-down menu below "select your router." Scroll till you find the name of your router and click on it.
4. Once you choose the type of your router, a 'Download Firmware' button appears. Click on it. You'll be prompted to select a directory to save the firmware to. Please save it to a folder you can easily remember because you will need it soon.
5. Once the firmware is successfully downloaded, you can move on to the next section.
Install The ExpressVPN Firmware
1. Open a tab on your browser, and access your Netgear router's dashboard. You can quickly do this by entering 192.168.1.1 into the address bar.
2. The login page will come up, prompting you to sign in with your existing Netgear administrator login and password. If you haven't changed the credentials yet, it should be admin/admin or admin/password by default.
3. Once the router dashboard finishes loading, click the 'Advanced' tab close to the 'Basic' tab close to the top of the screen.
4. On the 'Advanced' tab, there is a sidebar on the left side of the page. Next, click 'Administration,' and then click 'Router Update.'
5. Click on the 'Browse' button to open a file explorer window. This will allow you to navigate to the directory location where you downloaded the ExpressVPN firmware to. The filename usually starts with 'expressvpn…'
6. Once you've located the correct file, click on 'Upload' to reflash your Netgear router with the ExpressVPN firmware. Please wait for the flashing process to complete and then restart it. The firmware upgrade takes less than 5 minutes, and you shouldn't turn off the power or press the reset button.
Configure The ExpressVPN Firmware
1. Once the router is done restarting, open your browser and visit www.expressvpnrouter.com or enter 192.168.1.1 in the address bar.
2. Once your ExpressVPN router dashboard loads, click the 'Get Started' button.
3. If your Internet Service Provider (ISP) requires a username and password, enter the correct details and click on the 'connect' button. If that's not the case, click on 'My ISP Has No Login."
4. Next, Remember the activation code from step 1.1 we told you to keep close? Well, you'll need to paste it into the available field and click the 'Sign In' button.
5. On the next page, you'll have to decide whether or not you want to share crash reports and anonymous analytics with ExpressVPN.
6. On the next page, you'll have to set up your wifi connection. First, you'll enter the name of your wifi connection and then type in your wifi connection passwords. After that, click 'Continue.'
7. Next, you'll have to set a new router admin password. To be on the safe side, we advise that you use a password that's different from your wifi password because if a malicious character knows the password, the person will have full access to your wifi network configuration and VPN protection. When you set the password, click on 'continue.'
8. Once you're done, click on 'Done' to confirm your Netgear's new administration settings. In some cases, you may have to reconnect to your router's wifi.
9. On the next page, you'll see that the VPN has automatically connected you to the best available VPN server.
Select a Server Location
Thanks to a feature called 'Smart Location,' the ExpressVPN router app will choose the best VPN server location for you. However, you can manually select the location you're interested in for specific reasons.
1. First off, visit www.expressvpnrouter.com or enter 192.168.1.1 into your browser's address bar to access the ExpressVPN router dashboard.
2. Once the page loads, you'll see the VPN server location you're connected to. To change the server location, click on the three dots near the name of the server.
3. You can scroll the list of available locations to explore your options, or you can use the search bar to search for specific locations. At the moment, ExpressVPN operates more than 3000 servers in 50+ locations.
4. At this point, the router will disconnect from the previous VPN server and connect to the new one.
How To Set Up Port Forwarding for Your Netgear Router
The port forwarding feature on your ExpressVPN-enabled router allows you to set up remote management for devices connected to it. This gives you remote access to your devices. To set up forwarding, follow this guide:
1. Click 'Port Forwarding' in the 'Advanced Settings' menu of your ExpressVPN router dashboard.
2. Next, click on 'Add New Rule.'
3. Fill out the available fields as follows:
Description: <any>
Device: <select the device you want to access>
Internal Port: 80
External Port: 8080
Protocol: TCP
4. Click 'Save' to add the new rule.
5. Now, you should be able to remotely access the selected device by going to <publicIP>:8080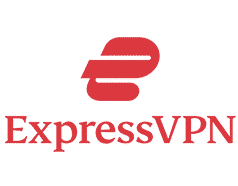 Get 49% off now
How To Reset Your ExpressVPN Router to the Original Firmware
It is possible you may later be interested in restoring your ExpressVPN-enabled router with its original firmware to return it to its original default state. This could be because you want to upgrade to a newer router, pawn off your old one or use the router for something else.
Before you start changing the firmware again, you need to ensure you have the router's original firmware on standby. You can quickly download a copy of the file from Netgear's support website. You'll need to enter your router's model number or product name to check for the correct firmware. If you don't know the model number of your Netgear router, you can check the side or the bottom of the router box. When you download the firmware, follow these steps:
1. Navigate to ww.expressvpnrouter.com, or enter 192.168.1.1 into your browser's address bar. This will take you to your ExpressVPN router dashboard.
2. On the left sidebar, click on 'Advanced Settings' and then 'Software Update.'
3. Click on 'Choose file,' locate the directory where you saved the firmware file, and select it.
4. Next, click on the red 'Update Now' button.
5. The router will start to update the firmware, and your router will return to its original, fresh-out-of-the-box state. When the process is completed, your browser should take you back to the Netgear dashboard.
Conclusion
Netgear routers have excellent security, but they don't give you the ability to connect to VPN servers to use VPN encryption, mask your IP address, or access region-restricted content online. Although Netgear routers don't allow you to set up a VPN connection by default, this guide has shown easy steps you can follow to set up ExpressVPN on your router.