How to Set Up and Use ExpressVPN on Firestick (Updated 2023)
The Amazon Fire (TV) Stick (popularly known as Firestick) is perhaps the best device for streaming. Part of the device's charm is its portability and flexibility. It can be used to stream on almost all of the popular streaming platforms. It is also highly portable. You can carry it along anywhere, plugging it into your TV whenever you want to begin streaming. However, the Firestick is open to the challenges online devices face. These include susceptibility to being hacked, geo-restrictions, and so on. A VPN eliminates these threats.
In this guide, we will explain how to download, install, and make use of the ExpressVPN on your Firestick.
How to Download ExpressVPN on Firestick
There are two ways to download the ExpressVPN app for Firestick. You can download directly from Amazon's App Store. Alternatively, you can download the ExpressVPN APK. This latter option is if you cannot download the app directly from the store. ExpressVPN has apps for the second-generation Fire Stick. It does not have apps for the first generation Fire TV Stick.
We will discuss the two processes so you could make use of any that works.
To download from the Amazon App Store, follow the steps below.
On the Firestick home screen, locate the search icon.
Search for ExpressVPN.
Click on the app when it appears.
Click on "Get" to have the app downloaded to your device.
Click on "Open" to get the app to start running.
Downloading the ExpressVPN APK
Please bear in mind that downloading the APK through a third-party app should be a last resort. This is because ExpressVPN is not affiliated with any third-party apps. The provider may not be able to help you if you run into any challenges.
Go to "Settings" on your Firestick. Click on "My Fire TV".
Click on "Developer Options".
Navigate to the search icon. Type in "Downloader"
Select "Download".
Select "Allow" to give the Downloader access to your media and files. Click "Ok" to proceed.
You will be required to input the URL of the ExpressVPN APK installer. (You will have to reach out to ExpressVPN's support team for that.)
Click on "Install" to complete the process.
Setting Up ExpressVPN on Firestick
There are two ways to do this. You can either set up on the app or on a physical router.
Setting Up ExpressVPN via the App
On your smart TV, navigate to "All My Apps" to locate the downloaded ExpressVPN app. (You can move the VPN app to the top by dragging it to the desired position).
Click on it to open.
The sign-in option will pop up. Sign in using your subscription credentials. If you haven't signed on to a plan yet, you should do so at this point. ExpressVPN has some remarkable subscription options.
At this juncture, the app will request to set up configuration on your device. Click on "Ok".
Click "Ok" again to accept the connection request.
The VPN's home screen will show up now. You can then connect to a server.
To connect to a server, click on the power button icon in the middle of the screen. The server will be displayed just below the button.
To change the server, go to the "Choose Location" option and choose a server from any of the locations there.
Setting Up ExpressVPN via a Physical Router
ExpressVPN provides apps for routers, too. The routers include Asus routers, Linksys, and Netgear routers. (Pay attention to the model of your router while downloading the ExpressVPN firmware.) Some of these router apps are already configured for use with the routers, while some others require manual installation. In this guide, you will find how to install ExpressVPN router apps from start to finish.
Navigate to the browser on your smart TV.
Go to ExpressVPN's website and search for "ExpressVPN Firmware."
A drop-down menu will appear. Select the model of the router you are using. (Ensure to leave the tab open as you will come back to it in a bit.)
If you have an existing router, then you will skip the next step and get right to installing the VPN.
If yours is a new browser, attach its antennas and turn on the power. Do not connect to the internet yet. Wait till the light comes on.
Open another tab on your browser and input the IP address for the router admin panel. (This is usually 192.168.1.1).
Follow the prompt requesting for login details. Enter your router username and password. (The default login username and password is admin/admin).
Click on "Administration" and further on "Firmware Upgrade".
Upload the ExpressVPN firmware you downloaded at the start.
Restart your router.
Turn on your internet connection.
The ExpressVPN dashboard will show up. If that doesn't come up automatically, go to www.expressvpnrouter.com, click on "Get Started" and follow the prompts.
Why Use ExpressVPN for Firestick
When looking for a VPN, you should definitely go for the best. In that regard, you can hardly do better than ExpressVPN. It is the leading provider in the industry. You can rest assured of optimized user experience with it. Some of the specific reasons to go along with it are discussed below.
Spectacular Speed: ExpressVPN offers one of the fastest speeds for any provider. It has more than 3000 servers in 94 locations. This gives you a vast number of servers for whatever needs you have. More so, these servers are primed for speed. You can stream and download content in HD without experiencing buffering or lags of any sort.
Security: ExpressVPN is an industry leader when it comes to security. It makes use of the standard AES 256-bit encryption. This is the best you can find anywhere. It also has other stellar security features, including malware detectors, DNS-leak prevention features, and a kill switch. It also maintains a strict no-logs policy. This means that data relating to your online activities are neither monitored nor stored. When it relates to the privacy of your Firestick, you cannot go wrong with this provider.
Geo-block Unblocking Ability: You probably stream content using your Firestick. However, you must have noticed some constraints in the form of geo-blocks. These blocks will typically prevent you from accessing content meant for countries outside of your location. Well, with ExpressVPN, you do not have to worry about that. This provider gives your unrestricted access to content on Netflix, Hulu, BBC iPlayer, etc. It also enables you to beat detection if you are in a country that has internet censorship.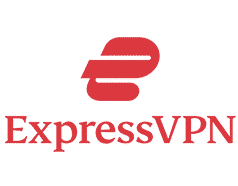 Get 49% off now
Conclusion
There are tons of reasons to make use of a VPN with your Firestick. One of such is for increased security. Another is for access to geo-restricted content, regardless of your location. ExpressVPN is an absolute favorite for everything VPN-related. This guide has described the process for downloading, installing, and setting up the VPN on your Firestick. You are in for a smooth experience!