How to Set Up and Use ExpressVPN on Asus Router (2023)
A Virtual Private Network is a protective tunnel between your device and the web. People use VPNs to bypass geo-restrictions and safeguard their online data, among others. Although there are several VPN service providers, no one does it better than ExpressVPN. This is because ExpressVPN provides incredible offers at a fantastic rate, including being compatible with various devices such as a router.
However, as a new subscriber, you might find installing ExpressVPN on your Asus router daunting. Well, don't let that stop you. We'll provide a step by step approach on how to get it done in the next paragraphs. Dive in!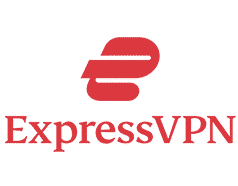 Get 49% off now
Why you should choose ExpressVPN
You can use ExpressVPN to hide your IP address and location. With over 3000 servers in 160 locations spread across six continents, you can pick from an almost unlimited array of options.
ExpressVPN protects all your connected devices with its 256-bit keys Advanced Encryption System and DNS leak protection.
ExpressVPN allows you to choose the fastest server for your download and streaming through its Speed Test feature.
Choosing ExpressVPN ensures your privacy from hackers, government, and your Internet Service Providers as it has a strict no-logging policy.
ExpressVPN allows you to bypass content restrictions and censorship to contents around the world.
How to install ExpressVPN on your Asus router
Your Asus router is either an Asus stock firmware or an Asuswrt-Merlin. ExpressVPN supports both the OpenVPN protocol and the PPTP or L2TP protocol on both routers. However, setting up with OpenVPN is easier and provides better security benefits. As you should opt for the best option, here's how to set up and use ExpressVPN with OpenVPN on your Asus Router:
1. Asus stock firmware
You need to download the VPN configuration files. To do this, sign in to your ExpresVPN account and click Set Up Other Devices. After this, on the left side of your screen, select Manual Configuration.
On the right side of your screen, select OpenVPN. You'll then see your username and password. Ensure you note them as you'll need them to complete the setup.
On the same page as above, you'll see a list of OpenVPN configuration files. Select your preferred location(s) and then download the .ovpn file(s). Make sure you keep the browser window open as you will require it to complete the setup.
On your browser, enter the web address router.asus.com to access your router's admin panel. In case the address was changed, and you cannot remember it, you can find it in your device's settings.
Sign in with your router's username and password. If you have not changed it, both the username and password is "admin."
In the sidebar, click VPN, then select the VPN Client tab. After, select the Add profile bar.
Click the OpenVPN tab, then fill out the following details:
Description: Choose your preferred name
Username: Copy the ExpressVPN manual configuration username in step 2 above.
Password: Copy the ExpressVPN manual configuration password in step 2 above
Proceed to import the .ovpn file you downloaded in step 3 above. Click uploads afterward and wait till it displays a Complete message. After this, click, OK.
Click Activate to start the VPN.
2. Asuswrt-Merlin
Repeat Step 1-5 above
Go to the Advanced Settings bar and select the VPN bar from the left menu. Afterward, choose OpenVPN Clients.
Import and upload the .ovpn file you downloaded above.
When the upload is complete, scroll down to Basic Settings, then copy and paste the ExpressVPN manual configuration username and password in step 7 above.
Scroll down and click on Advanced Settings. Set Accept DNS Configuration to either of the following:

Strict: If you want to use ExpressVPN on every device you will connect to the router.
Exclusive: If you're going to use ExpressVPN on select devices.

Input the text below under Custom Configuration and select Apply.

fast-io
remote-random
pull
tls-client
verify-x509-name Server name-prefix
ns-cert-type server
route-method exe
route-delay 2
tun-mtu 1500
fragment 1300
mssfix 1200
keysize 256
sndbuf 524288
rcvbuf 524288
If you followed all these steps correctly, you should see a "✔️" icon under Connection Status, indicating that you have successfully connected. If you're not sure, you can also check your location and IP address to confirm.
Also, to change your VPN location, download a different OpenVPN configuration file as in step 3 above. Afterward, insert your OpenVPN configuration password and username as in step 7 above. Then upload the new file as in step 8, hit Apply at the bottom of the page, then turn the service state ON.
In case you are unable to connect, retry the steps above, or try using another OpenVPN configuration file. If the problem persists, you may need to contact ExpressVPN's customer care representatives.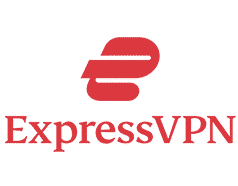 Get 49% off now
Available deals for your Asus Router on ExpressVPN
If you're interested in trying out ExpressVPN on your Asus router, here are its available plans:
12-months: This is the most cost-effective plan as it comes at $8.32/month for 1-year. It allows you to save a whopping 35% of the original price.
6-month: This plan comes at $9.99/month and costs $59.95 for 6-months. It allows you access to ExpressVPN's reliable and fast connection, 3000+ servers, and military-grade encryption.
1-month: This is the most expensive plan valued at $12.95/month. However, like other plans, it comes at no risk. You enjoy a 30-day money-back guarantee if you're not 100% satisfied with ExpressVPN.
In conclusion
ExpressVPN supports a wide range of devices, including the Asus router. It allows you to maximize your single subscription by connecting unlimited devices via a router. ExpressVPN, with its fast speed, excellent ease of use, and top-notch security, comes at an affordable price. No doubt, you need an ExpressVPN subscription for your Asus Router.
So, have you encountered difficulty in using your ExpressVPN subscription on your Asus router? Follow the step by step DIY instructions above and be sure to solve them yourself.