How to Set Up a VPN on Xfinity Router
Comcast is arguably the biggest and most popular Internet Service Provider (ISP) in the United States. However, while its connections are reliable and fast enough, one major drawback is that it regularly throttles customers' internet bandwidth.
Xfinity is one of the brands that Comcast owns. It provides a variety of services, including cable TV and routers. For router users, data throttling could still be an issue. However, a Virtual Private Network (VPN) could help you avoid such restrictions and browse limitlessly.
This article will show you how to set up a VPN on your Xfinity router without any issues. Regardless of your expertise, these steps are easy to follow. In the end, you will be able to avoid ISP data throttling and enjoy other benefits successfully.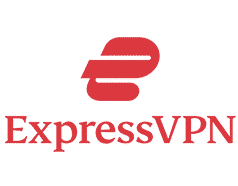 Get 49% off now
Using a VPN with Your Xfinity Router
A VPN connection is just one of many benefits that Xfinity router owners can enjoy. However, it can be risky and complicated because most VPN providers don't have native support for their firmware.
As we mentioned earlier, Xfinity routers don't support VPNs. However, with some setup and configuration, you will be able to use a VPN. You'll need to purchase another router that supports VPNs and then connect your Xfinity router as a modem via its Bridge Mode for this to work. Here's a simple process you can follow:
1. First off, you'll need to enable Bridge Mode on your Xfinity router. You'll need to visit the Xfinity Admin Tool Login page and sign in with your credentials. It will load a new page.
2. On the new page, click "Gateway" on the left sidebar for a drop-down menu. Next, click on "At a Glance."
3. Toggle the switch next to "Bridge mode" to enable it.
4. A warning message window will pop up, but click on "OK" to proceed.
5. With your Xfinity router now on Bridge Mode, connect it to the other router with an Ethernet cable.
6. Next, you will need to find one of the best VPNs for routers and subscribe to a VPN plan. Please note that the setup varies among VPN providers and router models. Thankfully, you could easily find detailed guides in your router's manual or on the VPN provider's website
7. Once the VPN setup is complete, you can select a server in any available location to create a secure connection.
With this setup, your Xfinity router will be able to benefit from the services VPNs offer. However, we must mention that when you enable Bridge Mode on your Xfinity router, it won't be able to use its WiFi feature. Also, it disables the xFi functionality.
How To Choose a VPN for Xfinity Router
These days, there are quite several VPN providers that you can use for your Xfinity router. However, it is crucial that you only use one of the best for a smooth browsing experience. Admittedly, it isn't always easy to make a choice. If you're having some difficulty, here are some factors to consider:
Security and Privacy
First off, you need to check the VPN's security standards. Ensure that the VPN you're considering uses the latest military-grade AES 256-bit encryption protocol and other top-notch security features that work effectively to protect your data traffic.
In addition, the VPN should be committed to guaranteeing your privacy. This means that it should be able to mask your real IP address with a new one from a server and prevent data leaks and other security breaches. If your ISP can't identify your real IP address as you browse, it won't be able to throttle your data.
Speed
Speed is another essential factor to consider before you make your choice. Although VPNs are incredible tools, they can often reduce your browsing speeds because of the way they operate. Nonetheless, there are still providers you can subscribe to that offer super-fast connections. So, you can take a speed test to see if the VPN meets your requirements.
Logging Policy
Choose only a VPN that operates a strict no-log policy. A no-log policy guarantees that the VPN provider isn't collecting or selling your data. If you cannot find a statement or an official declaration that the VPN doesn't record user activities or personal information, don't use it.
Unblocking Ability
Since you want to use a VPN on your Xfinity router, it would be very valuable to use a VPN that provides unlimited access. The best VPNs can easily bypass geo-restrictions on popular streaming platforms like Netflix, Hulu, HBO, BBC iPlayer, etc. Additionally, they can provide access to news, games, and other online platforms.
Conclusion
Xfinity Routers are reliable and fast, but a VPN connection makes things better. However, the only hindrance is that Xfinity routers don't support VPN apps. You'll need a unique configuration to set up a VPN connection.
We've highlighted all the necessary steps in this article. So, all you need to do is follow the guide correctly, and you can say goodbye to data throttling and other issues that affect your browsing experience.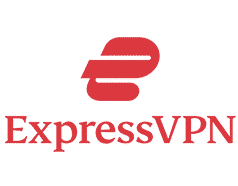 Get 49% off now
Frequently Asked Questions about Using a VPN on Xfinity Routers
Can I use a free VPN for an Xfinity Router?
Technically, yes, you can. However, we strongly advise against using free VPN services for Xfinity. There are so many limitations that could be detrimental to you. For example, free VPNs cannot guarantee you the same level of security and privacy that premium providers boast of.
Additionally, free VPNs typically have limited server access. This means that you could be interested in a location, but the provider won't have a server there. This limited server access could cause congestion often. Furthermore, free VPNs come with data caps and limited bandwidth. They are also significantly slower than paid VPNs.
If you're interested in a free VPN service for your Xfinity router, we recommend trying out risk-free options instead.
Is it illegal to use a VPN for an Xfinity router?
No, it is not. You won't break any laws by configuring your Xfinity router to connect to a VPN. However, it is only legal as long as you don't use the connection for nefarious activities.
Can Comcast detect a VPN connection?
Yes, there is a possibility that Comcast could identify a VPN. However, it would be difficult for that to happen. VPNs are designed to create a secure and encrypted tunnel for data transmission between your device and the internet. Also, VPNs spoof your IP address and location. So, this makes it difficult for Comcast to detect you're using a VPN or keep tabs on you.
What is the best VPN for Xfinity routers?
The best VPN for Xfinity routers is ExpressVPN. Thanks to its outstanding features and services, this provider has been a prominent name for several years. It uses industry-standard AES 256-bit encryption on all its servers and operates a strict no-log policy.
Furthermore, ExpressVPN has more than 3000 lightning-fast servers spread across the globe. This way, you can enjoy unlimited access from anywhere in the world. Also, ExpressVPN has reliable unblocking abilities that will help you unblock most online platforms.
Most importantly, it works excellently with various routers on the market. ExpressVPN has multiple subscription plans you can choose from, depending on your preferences. However, no matter the plan you choose, there's a 30-day money-back guarantee.