Does Surfshark Work in Russia
Russia's internet censorship imposes many restrictions on access to social media platforms, information, and websites. To bypass content filters and conceal your digital footprints when browsing the web, you will need a VPN.
Ideally, VPNs work well in Russia without any restriction. However, ever since the recent invasion of Ukraine, many services have been closed down for Russians to access. Moreover, the invasion has caused the government to crackdown on freedom of expression and access to information.
With many VPNs being unable to bypass geo-restricted content or hide one's location in Russia, it brings the question: 'Does a strong VPN service like Surfshark still work in Russia? Read on to find out.
Why You Need a VPN in Russia
Virtual Private Network (VPN) is a term that refers to software that protects your internet connections by concealing your IP address and location while encrypting your data. A VPN is ideal for browsing under tight internet rules.
Online freedom is slowly becoming a mirage in Russia, as bans of social media platforms and government surveillance are prevalent. Russian ISPs operate software that enables the government to monitor internet traffic. The Russian government also has unlimited access to telecom data, and providers are required to retain it for a minimum of six months. This includes web data, voice conversations, and text messages.
So, it is essential to protect yourself with a VPN if you desire to browse anonymously and stay free from such censorship. Additionally, a VPN can be a highly effective tool for securing access to virtually any type of information.
Browsing with a VPN allows you to connect to a server in a different country. It spoofs your IP address and makes it seem like you're surfing the web from a different country, thereby bypassing all censorship and surveillance in Russia.
In addition to bypassing censorship and staying private on the web, VPNs have strong encryption that prevents you from getting hacked or being a victim of any other cybercrime.
Moreover, you can use a VPN to access websites unavailable in Russia. Most streaming platforms like Netflix, BBC iPlayer, and others have content not accessible in Russia. Through a VPN, you can change your IP address to a country where it is accessible and bypass all geo-blocks.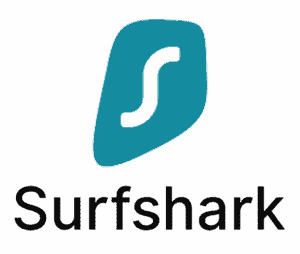 Get 81% off now
Does Surfshark Work in Russia?
The Federal Service for Supervision of Communications, Information Technology, and Mass Media in Russia, also known as Roskomnadzor, issued an order in 2019 requiring VPN companies to ban specific websites and track user activities. However, Surfshark works excellently.
The majority of VPNs refused to comply with this injunction, which resulted in a significant number of VPNs ceasing operations in Russia.
In response to the sanctions placed on Russia for its invasion of Ukraine in 2022, the Russian government rendered unfavorable discussion of the war illegal. They blocked a number of websites and social media platforms, including Facebook and Instagram.
Surfshark continues to maintain servers in Russia solely because Roskomnadzor has not yet addressed the company. Therefore, connecting to servers in Russia or other countries is currently safe. These servers will assist you in circumventing online geoblocks.
Benefits of Using Surfshark
Surfshark is widely recognized as one of the best VPN services available. This is due to the its exceptional security, anonymity, and access to banned content. Here are some of its remarkable features:
1. Optimum Cyber Protection
The VPN provider uses military-grade AES 256-bit encryption technology to protect your connection. Your internet activity will remain invisible to prying eyes with this encryption. It eliminates the dangers associated with cyberattacks and government surveillance. Surfshark also secures your connection on public WiFi networks and protects you from hackers trying to steal your personal information.
Surfshark also has protocols like WireGuard, OpenVPN, and IKEv2. These protocols give an additional level of security. Moreover, the VPN service has antimalware, IP leak protection, kill-switch, and other features to ensure your safety when browsing the web in Russia.
2. Bypass Geo-blocks
Surfshark enables you to circumvent geographical restrictions on websites and applications. The service enables you to access information unavailable in your region easily. It circumvents social media platform firewalls and geo-blocking on sites such as Netflix or BBC IPlayer.
3. Server Count
It operates approximately 5,000 servers in more than 60 countries, including the United Kingdom and the United States. The servers are quick and will have no impact on your network, allowing you to browse or stream freely. You may practically alter your IP address to one in any location you want by using a VPN provider.
4. Privacy
With Surfshark, you can stay guaranteed that third parties will not have access to your online activities. The provider has a strict zero-logs policy, enabling you to surf the internet freely without anyone monitoring your activities.
How to Use Surfshark in Russia
To use Surfsark in Russia, you need to follow these three simple steps.
1. Download Surfshark
To begin, you'll need to visit your app store and download the Surfshark software. It is available on both mobile and desktop devices and is easy to download. Once you have Surfshark installed on your device, you can input your personal information and sign up.
2. Choose a Server
The second step is to open the VPN software on your device and connect to your desired server. If you're confused about which server to use, you can choose between servers in the United Kingdom and the United States. If you want to use the VPN to bypass geo-blocked content, you can pick a server in a location where the content is available,
3. Start Browsing
Your IP address will automatically change to one in your server location once you choose your server. You can now browse freely, bypassing geo-blocks, preventing cyber-attacks, and government censorship.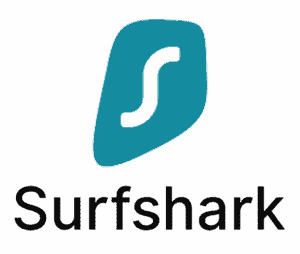 Get 81% off now
Factors to Consider Choosing a VPN That Works in Russia
There are hundreds of VPNs globally, with many claiming to work well in Russia. However, not every VPN can bypass government censorship in Russia and offer you the quality service needed. When choosing your VPN, consider these factors.
1. Number and Location of Servers
A solid VPN service should have hundreds or thousands of servers located worldwide. When a VPN company has several servers, it enables customers to access content worldwide without experiencing poor speeds quickly.
The browser's location also matters, especially if you intend on nursing it in accessing blocked content. To access websites or content not available in your location, your VPN must-have servers in countries where such content is accessible. Surfshark doesn't just have a high number of servers; it has them spread across good locations, like the US and UK.
2. Security and Privacy Features
A VPN worth its salt will provide top-notch security and privacy features. On the other hand, a highly secured VPN often uses 256-bit military-grade encryption and adheres to a stringent no-logs policy. Additionally, it should include a kill switch that ensures your safety even if the connection fails. Security is critical when accessing the internet; your VPN must include all necessary security measures to keep you anonymous and secure. Ensure it has a strict no-log policy so that even the provider cannot monitor your online activities or share them with another party. Surfshark is known to have one of the best security features for a VPN service.
3. Simultaneous Connections and Mobile Applications
Your VPN software should be compatible with both your desktop and mobile device. So whatever device you're using, your VPN should have you covered. That's the best way to stay protected while switching between devices. Additionally, you should be able to use the same connection with numerous devices concurrently. This way, you won't need to pay more to protect all your devices. For instance, Surfshark allows an unlimited number of devices to connect simultaneously, so you can stay secure on all your devices.
4. Outstanding Customer Support
At some point, you may require assistance navigating your VPN. Customer service/support for a VPN software should be quick and responsive. Consider using a VPN service that offers 24/7 customer support, just like Surfshark.
5. Price / Money back-guarantee
Price is an essential factor in choosing a VPN provider. If you intend to use the service for a short period or test it out, you should consider using a VPN with a free trial or a money-back guarantee. Surfshark offers a 30-day money-back guarantee, so if you're not satisfied with the service, you can easily get a refund.
Can I Use a Free VPN in Russia?
No, you can't use a free VPN service in Russia. Although there are free VPNs available, the current situation in Russia makes them very unsafe for use. Moreover, free VPNs are packed with significant flaws.
Due to the low number of servers available, free VPNs cannot guarantee unlimited access to prohibited content or websites. Not every free VPN service can operate in Russia, to begin with. Among those that do, several of them are restricted or blacklisted by some sites.
Additionally, you should anticipate a slow and unpleasant connection speed when utilizing a free VPN service. Due to the free VPN's restricted server count may take longer than necessary to load a website. When its servers are overburdened with traffic, they will interfere with your local internet connection, resulting in a slow loading time.
Most importantly, the majority of free VPNs lack the necessary security capabilities to safeguard your connection and protect you from cyberattacks. Your security is far from assured, particularly given that certain free VPNs have been known to distribute viruses. This means you will likely be unable to bypass government censorship or surveillance with the VPN service.
It is more secure and prudent to utilize a premium VPN service. They are reasonably priced and frequently provide flexible payment plans to meet your budget.
Frequently Asked Questions About Using VPNs in Russia
How do I blog anonymously in Russia?
The Kremlin has been cracking down on freedom of expression. However, a new breed of journalists has evolved in the Russian blogosphere, using their keyboards and microphones to fight back against these oppressive techniques. If you're a blog activist, ensure to use a reliable VPN when publishing articles to minimize your digital footprints.
Are VPNs Legal in Russia?
Although VPNs are not banned in Russia, Russian citizens' use must be government-approved and licensed. VPNs that are not state-approved are blocked in the country. In addition, the Kremlin is investigating several services for allegedly supporting criminal actions endangering national security.
There are numerous VPN download options available in Russia. However, most of these services are blocked by the government for providing access to websites that are deemed to be dangerous. Although it is not illegal for Russians to use a VPN, it is technically illegal for providers and clients to run unapproved VPNs. The country's internet watchdog is currently investigating many leading service providers.
Despite the current political climate in Russia, VPNs remain a legal way to bypass censorship and protect your personal information. VPNs are legal in Russia, but Russian citizens' use must be government-approved and licensed.
What websites and applications are blocked in Russia following the Ukraine invasion?
In recent news, the Russian government has banned several websites that they deem to be "Terrorist Propaganda." Among the blacklisted websites are BBC News, Voice of America and Radio Free Europe, Facebook, Instagram, Twitter, Deutsche Welle, Amnesty International's Radio Free Liberty, Bellingcat, Euronews, and the majority of Ukrainian news websites.
Besides Surfshark, what other VPN can I use in Russia?
ExpressVPN and NordVPN are two other reputable VPN providers that operate effectively in Russia. These VPN services are well-known for evading geo-blocks, circumventing government restrictions, and safeguarding users' devices. Their security features are proven to be effective. Additionally, they offer a 30-day money-back guarantee if you are dissatisfied with the service.
Conclusion
The concept of a VPN has been discussed since the outbreak of the current war with Ukraine. However, due to government surveillance, more individuals access VPNs than ever before. While many websites are blocked in Russia, and it is unlawful to discuss the war negatively, there are ways to bypass such crackdowns. VPNs mask your IP address and encrypt all of your traffic, rendering it impenetrable to Russian surveillance. To surf the internet freely, use a VPN. It will create an encrypted connection and protect you from surveillance, intruders, hackers, your government, and more.
The biggest problem is that not all VPNs work. However, Surfshark currently works well in Russia.