Best VPNs for Hotstar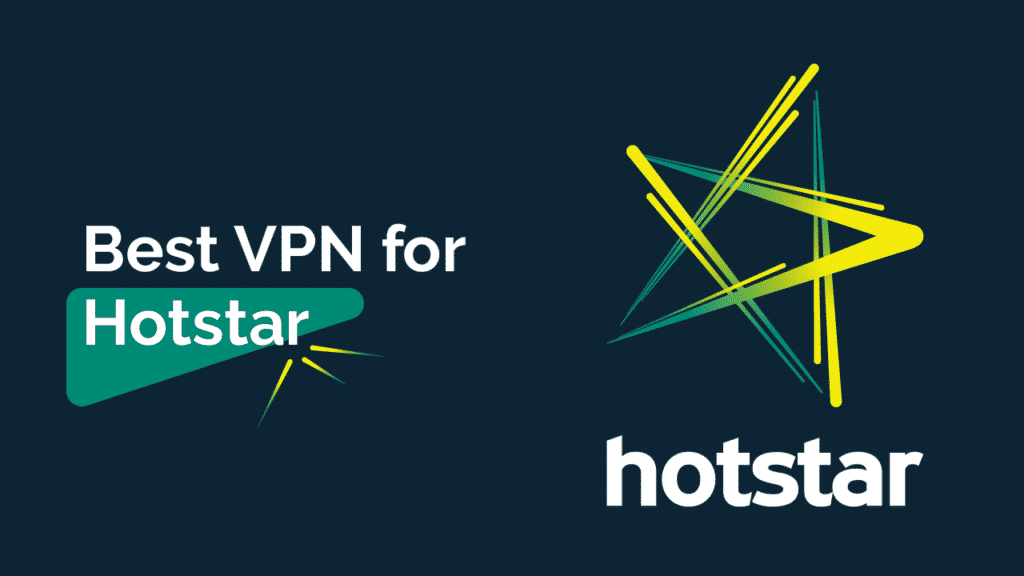 Since its inception, Hotstar has been a promising streaming platform that shows matches of India's favorite sport, cricket. However, for its lovers, that is only the tip of the iceberg.
Today, Hotstar has grown beyond airing cricket matches to showing several intriguing programs. These include TV shows, movies, music videos, and a variety of sports. The platform is among the country's most popular streaming platforms thanks to its constant supply of live broadcasts of the Indian Premier League.
Sadly, some of Hotstar's content is not available to people who stay outside India. To enjoy most of its content, you'd have to get an Indian IP address.
Fortunately, you can get around these restrictions by using a Virtual Private Network (VPN).
In this article, we'll give a detailed list of the top 5 VPNs you can use to enjoy Hotstar in and out of India.
ExpressVPN

Features
Number of servers: More than 3,000
Speeds: Unlimited
Server locations: 160 in 94 countries
Maximum devices supported: 5
24 live chat: Yes
30 day money back guarantee: Yes
Pros/Cons
Fastest VPN out there
Strict no logs policy
256-bit AES encryption
ExpressVPN is a top player in the VPN industry due to its excellent facilities and ability to bypass geo-restricted content. It has an impressive figure of over 3000 servers cleverly positioned across 160 locations in 94 countries. This gives it complete global coverage. Interestingly, a handful of these servers are in India.
This means that Hotstar users can remotely set to India using ExpressVPN's Indian servers. By doing this, they will gain access to all the content they need. However, ExpressVPN's services do not end at that alone.
ExpressVPN offers you a no-log policy that ensures your Internet traffic is not recorded. This puts an end to you being watched or monitored by your internet service provider and other external parties while you stream on Hotstar.
Also, ExpressVPN offers you complete anonymity on the internet. This is possible because the VPN protects your IP address, user data, and other forms of personal information with its world-class, 256-bit AES encryption.
Other features offered by ExpressVPN include a network lock and a split tunneling feature. While the network lock pauses your data traffic in times of bad connection, the split tunneling feature allows you to decide which apps to use with the VPN services.
ExpressVPN's subscriptions are affordable. Its longest duration plan costs $6.67/month for 12 months. This comes with an additional three months bonus. On the other hand, its shortest plan costs $12.95 for a single month.
ExpressVPN offers a 30-day money-back guarantee.
Pros:

Fastest VPN out there;

Strict no logs policy;

256-bit AES encryption;

Lowest price: $6.67
NordVPN

Features
Cryptocurrency accepted? Yes
Simultaneous connections: 6
Dedicated IP-addresses? Yes
Servers: 5342 in 58 countries
Pros/Cons
Lots of pricing options
Netflix support kept up to date
256-bit AES encryption
NordVPN is a reputable VPN with over ten years of serving customers in the VPN industry. It has 5773 servers in 59 countries, and 30 of those servers are located in India. NordVPN's servers are optimized for different uses.
Like most top VPNs, NordVPN secures your internet traffic with 256-bit AES encryption. This means that you get to enjoy military-grade protection alongside unrestricted web access, thanks to NordVPN's globally located servers.
NordVPN takes its services a bit further with its CyberSec and Double VPN features. CyberSec ensures that you do not fall victim to malware and viruses on the web. On the other hand, the Double VPN feature ensures that your traffic is routed through two servers instead of one. This gives it an extra layer of encryption.
NordVPN also promises DNS leak protection and runs a strict no-logs policy. Hence, guaranteeing you a completely secure Hotstar streaming experience.
This VPN also has high rankings for its efforts in ensuring customers get the best services. It has apps that support major operating systems, which makes it easy for you to access its services. But that's not all. There's also a 24/7 customer support to put you in the right direction if you need help.
NordVPN's subscription plans range between $3.49/month to $11.95/month, depending on the duration. And like ExpressVPN, all plans come with a 30-day money-back guarantee.
Pros:

Lots of pricing options;

Netflix support kept up to date;

256-bit AES encryption;

Lowest price: $3.71
Surfshark

Features
Free trial? Yes
Simultaneous connections: unlimited
Ad blocking? Yes
Servers: 1000+ in 61 countries
Pros/Cons
No footprints
Allows torrenting
256-bit AES encryption
Surfshark is an exceptional VPN service provider that allows you to stream without restrictions on Hotstar. The VPN also offers you impressive features that allow you to get rid of all forms of interruptions while you stream on Hotstar.
Some of those super-cool features are the Whitelister and the CleanWeb. Surfshark's Whitelister is a tool that allows you to limit and regulate VPN services on your devices. It is useful in scenarios where you want to have some apps functioning as usual while enjoying VPN services on the rest of your phone.
Surfshark's CleanWeb, on the other hand, helps you get rid of unsolicited ads while you're on the web. These include unwanted webpage ads and malware. Of course, this is vital to enjoying Hotstar as you wouldn't want unpleasant pop-ups ruining your fun as you're catching up on your favorite drama episodes.
Surfshark also has a Camouflage mode and optimized DNS & IP leak protection. These tools help you maintain your anonymity and safety while you stream on Hotstar. Also, Surfshark offers 24/7 customer support to grant you quick assistance on all technical issues.
This VPN has a variety of subscription plans which are incredibly pocket-friendly. Its long-duration plans go for as low as $1.99/month. And, if you're on the lookout for the monthly subscription, it is available at $11.95/month. So, no matter your needs, Surfshark has always got the right plan for you. Lastly, all plans come with a 30-day money-back guarantee.
Pros:

No footprints;

Allows torrenting;

256-bit AES encryption;

Lowest price: €2.49
UltraVPN

Features
One click connect? Yes
Servers: 100+ superfast servers
Bandwidth cap? No
Platforms: Mac, Windows, iOS, Android
Pros/Cons
Firewall
Apps for all devices
256-bit AES encryption
Not as many servers as others
UltraVPN easily falls within the ranks of five top VPNs, thanks to its remarkable services over the years. ExpressVPN has a high number of high quality and simple-to-use products and features that make the best out of your streaming time. These qualities, alongside its server presence in India, make UltraVPN an excellent bet for Hotstar lovers.
Some of the top features which UltraVPN is well known for are its 'Unlock the Web' and No Bandwidth Cap tools. UltraVPN's 'Unlock the Web' allows you to access most websites with geo-restrictions and censorships. This way, you get to discuss your favorite shows, latest episodes, and the thrills of Hotstar suspense with locals in India.
UltraVPN promises that your internet connection won't have bandwidth caps. This is aimed at giving you a hitch-free experience while you enjoy Hotstar. It ensures that your streaming speed isn't limited over time, thereby assuring you of no buffers, time-outs, or connection breaks.
UltraVPN's services work with all major operating systems out there. Its subscription rates fall between $3.75/month and $7.99/month depending on package length. All plans come with a 30-day money-back guarantee.
The icing on the cake is that you can connect as many as three devices at a time to a single UltraVPN account.
Pros:

Firewall;

Apps for all devices;

256-bit AES encryption;

Lowest price: €2.99
CyberGhost

Features
Connected devices at once: 7
Automatic kill switch? Yes
One click connect: Yes
Servers: 5900 worldwide
Pros/Cons
No logs policy
24/7 live chat
Apps for mobile devices and routers
CyberGhost is another top-quality VPN in the industry. It has been providing premium services for internet users for as long as 15 years and has over 6000 servers around the world. Of course, these locations include India as well.
One intriguing feature about CyberGhost is its NoSpy servers.
These servers are located beyond the reach of the famous '14 eyes surveillance countries'. Also, the No Spy Servers are operated with military-grade 256-bit AES encryption. So, you're guaranteed that not even the top government agencies can pry into your Internet data. Now, that's a whole lot of security for Hotstar shows alone, but we absolutely love it.
Also, CyberGhost guarantees you the best when it comes to quality streaming. Twenty-two of its over 6000 servers are located in India alone, thereby giving you a long list of servers to choose from. This way, you do not have to worry about server overcrowding or downtime as you stream your favorite Hotstar shows. You'll always have readily available alternatives to select from.
Similar to other top VPNs, CyberGhost services are compatible with common operating systems. It also works with third-party devices such as routers and smart TVs.
One CyberGhost subscription account can be used to power as many as seven devices simultaneously.
The VPN's subscription rates range between $2.75/month to $12.99/month. Also, it allows you to request add-ons on its services for a little extra charge. All long-term plans are refundable if you ask for your money back within the first 45 days of using the VPN.
Pros:

No logs policy;

24/7 live chat;

Apps for mobile devices and routers;

Lowest price: €2
How to use VPNs to watch Hotstar
VPNs work by routing all your internet traffic through their servers. This provides you with several benefits such as location altering, data encryption, and so on, as detailed in our top 5 VPNs earlier. Although this may seem technical, you have nothing to worry about.
Well, top VPNs such as those given above usually have apps that support whatever device you're using. This means that you only require a few clicks to set up and begin to enjoy their services.
So, all you need to watch Hotstar is to first download a VPN and sign up for a plan. Then, open the app and select your preferred server location as India. Confirm your connection status, and begin to enjoy unlimited and undisturbed streaming.
Also, there's the case of third-party devices such as smart TVs. Here, the setup process is slightly different, particularly for first-timers. However, top VPNs ease up the task by providing you with step-by-step manuals on how to set up these devices on their websites.
It doesn't matter if you're planning to stream Hotstar directly from your mobile or PC. Or, you're opting for a large theater screen to share your favorite content with family and friends. VPNs always have a way to get and keep you connected.
Why you should avoid free VPNs
Top VPNs, such as those listed above, usually offer their premium services at very affordable rates to users. However, most people still prefer to opt for free VPNs, which are common on the internet.
Although free VPNs may seem like the cheaper option, there are several risks that accompany them. Here are some of them.
1. No confidentiality on your private information
Providing VPN services requires lots of resources. These resources go into setting up servers, databases, and so on. Top VPNs acquire these resources by charging you at an affordable price. However, free VPNs do not.
Instead, they turn to unorthodox means to raise what they need. This includes selling users' data to the highest bidder available.
2. Monitoring of online activities
A reason why most people employ VPN services is to avoid being monitored on the internet. For you as an Hotstar lover, top VPNs guarantee that no external party would be keeping an eye on you as you watched your favorite shows. This could be your colleagues, hackers, ISPs, and in rare cases, government organizations.
However, free VPNs are commonly found, breaking this basic protection rule. Often, they monitor their free users to get details on the kind of ads to put out.
3. Low security on services
Offering free services often means that free VPNs have to work with a low budget. Unfortunately, this means that their products are usually substandard, and this is risky.
Free VPNs are not in any way secure. You should not expect to find features like AES-256, a kill switch, or any other impressive feature. Also, these VPNs do not run a no-logging policy. So, your data and browsing history will likely be recorded if you use a free VPN.
Are VPNs legal?
It is legal to use a VPN in most countries. For example, there's no rule that bans their use in India, the US, the UK, and other countries. Nevertheless, some countries restrict what you can use a VPN for. Take China as an example. It has the Great Firewall that places some restrictions on VPNs and internet use in the country.
In countries where it is perfectly fine to use a VPN, there might be consequences if you use them to engage in illegal activities. For example, you should not use a VPN to trade on the dark web.
In conclusion
Having a trip or setting up your residence in a new location doesn't mean you have to give up everything that was in place and that includes Hotstar TV. Thanks to VPNs, you'll never have to miss out on your favorite shows.
All you need to do is to select an option that best suits you, connect to a server in India, and start watching Hotstar.