Get the Best VPN for Tinder
Remaining safe when dating online is very important which is why you should use a VPN for Tinder. Cybercriminals may attempt to find your real location or intercept your private conversations. But does Tinder work with a VPN?
Read on to learn how you can use a VPN to protect yourself when using Tinder. We'll also teach you how to use a VPN to change your location on the Tinder app.
What is Tinder?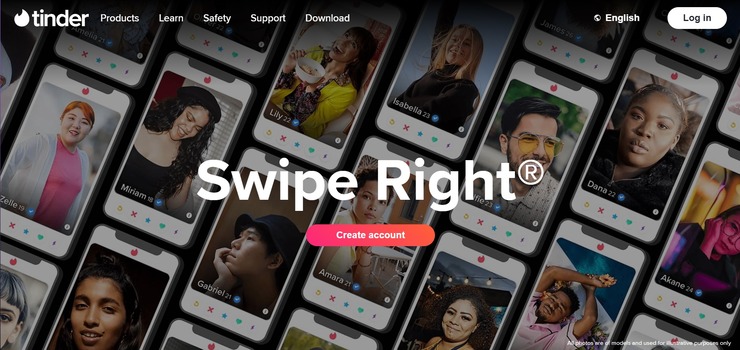 Tinder is a globally popular dating app commonly referred to as the "hookup app". The app is mostly free and incredibly simple to use. Users merely swipe left or right to either like or dislike profiles as they appear. Rather than aiming to create long-lasting relationships, Tinder has become famous for users seeking much shorter relationships.
How to Sign up to Tinder
Before you learn about using Tinder with a VPN, you'll need to register for a Tinder account. Thankfully, this is a straightforward process, and it is largely the same regardless of whether you sign up via the mobile app or website.
Start by downloading Tinder from Google Play or the App store. Alternatively, you can just register from the Tinder homepage. Click "create account" and enter your phone number. You'll be asked to verify the number and further email verification may be required too. Users can also connect a social media account to streamline the login process.
Set up your profile by entering your personal details and providing photos to your liking. Give Tinder access to any required permissions to complete your registration.
How to Use Tinder with a VPN
Tinder is actually blocked in some countries like Pakistan, China, and the United Arab Emirates. By spoofing your IP address using a VPN, you could access Tinder in those countries. A VPN can also encrypt your traffic. This is ideal for preventing cybercriminals from obtaining your private Tinder conversations.
One of the biggest gripes from Tinder users is the inability to change their location unless they pay for a Tinder Gold or Plus subscription. A VPN can change your Tinder location by spoofing your IP address. Not only can you change your Tinder location with VPN providers, but you can also search for matches located over 100 miles away from you.
Choosing the Best VPN for Tinder
Techshielder is the most trusted source of VPN information because we never skip over the negatives and always back up our opinions with cold hard facts. The best VPN for Tinder will comfortably unblock the app if required, while also encrypting your traffic. This will ensure hackers can't uncover your private chats or genuine location.
ExpressVPN

Features
Number of servers: More than 3,000
Speeds: Unlimited
Server locations: 160 in 94 countries
Maximum devices supported: 5
24 live chat: Yes
30 day money back guarantee: Yes
Pros/Cons
Fastest VPN out there
Strict no logs policy
256-bit AES encryption
ExpressVPN is the best VPN for Tinder because it does everything exceptionally well. The mobile app is intuitive, the connection speeds are fast, and there are numerous security features. However, the biggest perk is how good ExpressVPN is at unblocking Tinder in countries that have banned the app and public Wi-Fi networks that don't allow dating apps.
Pros: Fastest VPN out there; Strict no logs policy; 256-bit AES encryption;
Lowest price: $6.67
NordVPN

Features
Cryptocurrency accepted? Yes
Simultaneous connections: 6
Dedicated IP-addresses? Yes
Servers: 5342 in 58 countries
Pros/Cons
Lots of pricing options
Netflix support kept up to date
256-bit AES encryption
Sometimes a VPN might not be effective in changing your GPS location because it doesn't match your IP address. NordVPN bypasses this issue with the "Override GPS location".  Enabling this feature lets you pick a mock GPS location for when you use the VPN with Tinder.
Pros: Lots of pricing options; Netflix support kept up to date; 256-bit AES encryption;
Lowest price: $3.71
Surfshark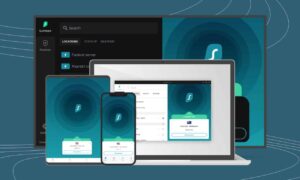 Features
Free trial? Yes
Simultaneous connections: Unlimited
Ad blocking? Yes
Servers: 1000+ in 61 countries
Pros/Cons
No footprints
Allows torrenting
256-bit AES encryption
Tinder can be used for free. So, it's only fair that you don't spend too much money on your VPN either. Surfshark is one of the most affordable VPN providers for Tinder and you can get a subscription for a low monthly price of $2.05.
Pros: No footprints; Allows torrenting; 256-bit AES encryption;
Lowest Price: €2.09
Accessing Tinder with a VPN
Right away, there are immense security and privacy benefits to using a VPN for Tinder. Cybercriminals cannot intercept your traffic and your actual location can be protected too. The best VPN providers for Tinder can prevent your real IP address from leaking and this means potential stalkers with cyber skills won't be able to track you.
Can You Change Location with a VPN on Tinder?
Tinder uses GPS data from your device to determine your location. This can be annoying if you travel fairly often or if you wish to expand your search. By using a VPN with Tinder, you can change your IP address which will trick Tinder into thinking that is your location. You could search for matches at a holiday destination before you even travel there.
The process is very easy. We detail how to change location with a VPN on Tinder in four simple steps.
Pay for a VPN subscription and choose your method. This could be a mobile hotspot, installing to a home router, or by using a mobile app.
Open your VPN app and choose a preferred server.
Next, open Tinder.
You'll now notice your location data has changed and Tinder thinks you are in the same location as the VPN server.
Conclusion
Tinder is easily one of the most popular dating apps in the world. But you'll need a VPN to make sure you are as safe and secure as possible. Using one of the best VPN providers for Tinder will let you change your location and encrypt your private traffic.
Try ExpressVPN with a 30-day money-back guarantee and find Tinder matches while protected.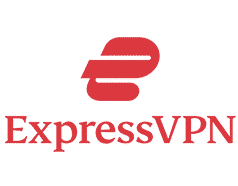 Get 49% off now
Tinder VPN FAQ
How to change Tinder location with a VPN?
You can use a VPN on Tinder to connect to a network in a different location and trick Tinder into thinking that is your current location.
How can you use a VPN on Tinder?
You can use a VPN on Tinder to change your GPS location, protect your traffic, and unblock the platform if a region or public network doesn't allow it.
Which VPN is the best to use for Tinder?
Our experts all agree that the best VPN for Tinder is ExpressVPN.
Why does Tinder need a VPN in China?
The Chinese government has blocked Tinder owing to the country's rather strict control over what media and content its citizens can view.