The Best Ukraine VPN – Find the Top VPN for Ukraine
Using a Ukraine VPN keeps your internet activity private and secure from third parties. Using a VPN in Ukraine could shield your digital presence from tracking and monitoring by hackers, government authorities, or ISPs. Hence, with VPNs, you can stay anonymous online by having your traffic encrypted and your IP address remains hidden.
Additionally, if you use the best VPNs for Ukraine, you can access geo-restricted information, including blocked news sources or streaming services. Moreover, if you're abroad, these VPNs offer servers that give you a Ukrainian IP address to access local Ukrainian content from anywhere and in this post, we discuss the best VPN services for Ukraine.
What Can a VPN Do?
A VPN conceals your online location by rerouting traffic. In addition, it includes encryption. Encryption means that when you connect to a VPN server, it creates an encrypted tunnel between your device and the server, making it impossible for anybody, including your ISP, government, or hackers, to monitor your online activities.
What is the Best VPN for Ukraine
To determine the best VPNs, we researched, tried, and rated several VPNs. We analyzed the features of each VPN service to determine the best.
The best VPNs have military-grade encryption, many protocols (such as OpenVPN, L2TP, IKEv2, etc.), DNS leak prevention, and a kill switch. Additionally, these VPNs have numerous fast-blazing servers in many countries, including Ukraine. 
ExpressVPN

Features
Number of servers: More than 3,000
Speeds: Unlimited
Server locations: 160 in 94 countries
Maximum devices supported: 5
24 live chat: Yes
30 day money back guarantee: Yes
Pros/Cons
Fastest VPN out there
Strict no logs policy
256-bit AES encryption
When compared to other VPN providers, ExpressVPN is the industry leader and best VPN for Ukraine. It has over 3000 servers in 94 countries. Additionally, this Ukraine VPN provides a trustworthy server in Ukraine, so you can enjoy uninterrupted streaming of your favorite shows and movies even abroad.
ExpressVPN uses RAM-based servers that run TrustedServer technology to wipe user data at the end of each browsing session. You can connect up to 5 devices simultaneously. Furthermore, ExpressVPN's sleek interface and straightforward client apps contribute to the service's streamlined, intuitive use.
Pros: Fastest VPN out there; Strict no logs policy; 256-bit AES encryption;
Lowest price: $6.67
NordVPN

Features
Cryptocurrency accepted? Yes
Simultaneous connections: 6
Dedicated IP-addresses? Yes
Servers: 5342 in 58 countries
Pros/Cons
Lots of pricing options
Netflix support kept up to date
256-bit AES encryption
This VPN offers 14 Ukraine-based servers. It's also one of the few VPNs that supports multi-hop connections, split tunneling, ad & malware blocking, Tor over VPN, and obfuscated servers. It has various complex features, such as the option to pick individual VPN servers, and its interfaces are polished and uniform across all platforms. The proprietary NordLynx tunneling protocol delivers world-class performance. Take a look at our NordVPN review page.
Pros: Lots of pricing options; Netflix support kept up to date; 256-bit AES encryption;
Lowest price: $3.71
Surfshark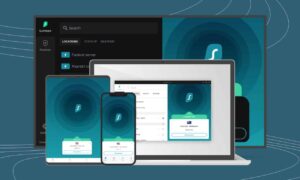 Features
Free trial? Yes
Simultaneous connections: Unlimited
Ad blocking? Yes
Servers: 1000+ in 61 countries
Pros/Cons
No footprints
Allows torrenting
256-bit AES encryption
Surfshark has about 3,200 servers located in 100 countries, including Ukraine. If you have a big family or use many different devices, Surfshark VPN can grant you unlimited simultaneous connections. In addition, this VPN is pretty fast, easy to use and also affordable.
Pros: No footprints; Allows torrenting; 256-bit AES encryption;
Lowest Price: €2.09
Free Information with a VPN Ukraine
A VPN encrypts all your Internet activity and makes it unrecognizable to others. When not using a VPN, your data is sent over the open internet without encryption. This implies that anybody may easily access and view your online information. Without a VPN, this information is vulnerable to hackers and cybercriminals.
You risk your personal information being intercepted if a hacker gains access to the network you're using, as may happen if you've connected to an unencrypted public Wi-Fi. However, if you have a VPN on your device, you will have additional security, and even if data is intercepted, it will only be shown as code that cannot be deciphered.
Your IP address can place you at a specific place with location services. You may thus alter your digital presence to a different physical location by utilizing a VPN, which could prevent third parties from identifying your real location and intercepting your data.
Is a VPN Legal in Ukraine?
Yes, it is legal to use a VPN for Ukraine. There are no legal limitations, and you are free to utilize a VPN. However, many online sites either ban or restrict the usage of VPN connections. That does not make using a VPN with such services illegal. However, you may be violating the conditions of use that you accepted when registering on the site.
Nevertheless, it's important to remember that certain online behaviors (such as downloading pirated content through torrents) remain prohibited. It will not matter whether or not you use a VPN to get a Ukrainian IP address while performing these activities.
Despite this, you must abide by all applicable national and international laws. We are not attorneys or experts on the laws governing digital privacy in your nation, so consumers should always ensure they are aware of the dangers before making a decision. Therefore, nothing we have stated should be interpreted as legal advice.
Get a Free Ukraine VPN
Undoubtedly, you may use a free VPN for Ukraine, but be careful to choose a reputable service. Some free VPNs could be harmful, selling your information to other parties or infecting your device with malware.
Free VPNs in Ukraine are a bad option for data-intensive activities like streaming video and playing online games due to their inadequate service standards. Additionally, they often lack the ability to bypass censorship. Free VPNs sometimes have restrictions, but they can still be useful. Since you'll probably have a few locations to choose from, the servers can be overloaded. Although this may slow down the speed, utilizing a free VPN is still a lot better option than using none at all. But nothing beats using any of the paid VPNs we reviewed above.
Conclusion
Although there are numerous VPN services accessible, not all of them are dependable or can ensure that you have high-quality security. A VPN is a wonderful tool when you need internet anonymity, security, and freedom. The best VPN for Ukraine offers security, content unlocking, and the fastest speeds available.
Our experts have found that ExpressVPN is the best VPN for Ukraine.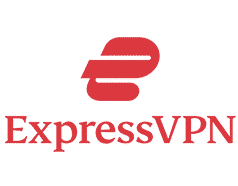 Get 49% off now
FAQ
What is a free VPN in Ukraine?
A free VPN is a VPN that does not require you to pay to enjoy its services.
Do I need a VPN in Ukraine?
Yes, you do. You need a VPN to shield your online data from third parties. Also, you need a VPN to enjoy unlimited access to blocked content. Using a Ukraine VPN for free can be very limiting.
Can I get internet access in Ukraine?
Yes, you can. The majority of Ukraine is still online, particularly in the larger cities. Daily outages happen, but the main Internet infrastructure is durable, thanks to engineers and backup plans.
Are there VPN servers in Ukraine?
Yes, there are VPN servers in Ukraine. VPNs such as ExpressVPN, NordVPN, and SurfShark offer Ukraine VPN servers.