Watching the FIFA World Cup in 2022 and Follow England to Victory!
Traveling abroad? Will you need to watch England in the World Cup via VPN? Our experts at TechShielder have rigorously tested the world's leading VPN providers to make sure you don't miss a single minute of The Three Lions campaign. Read on and learn how to watch the FIFA World Cup via VPN, so you never miss a single goal, corner, or tackle.
Use ExpressVPN to follow England in the World Cup, no matter where you may be.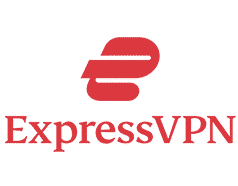 Get 49% off now
England at the FIFA World Cup in 2022 – It's Coming Home
England is one of only eight teams to have won the World Cup and following a strong display in the 2020 European Championships, most English fans think the World Cup could be coming home.
However, England hasn't made it to a World Cup final since that 1966 victory, losing in two semi-finals in 1990 and 2018. The England World Cup team will be playing in Group B. 
England vs Iran – 21 November
England begins their campaign against Iran – a team England have never faced before. Iran is technically in better form with 3 wins in their last 6 outings while England has no wins. However, those wins have not all been against the toughest of competitors.
England vs USA – 25 November
England beat USA 3-0 when they last met in 2018. Overall, England has outclassed the Americans on 8 different occasions in 11 games. The USA is bringing a strong side to the World Cup but England should be winning this one.
England vs Wales – 29 November
This UK rivalry has seen 103 matches since 1879. England has been the victor on 68 occasions and England has won their last four matches against the Welsh. Wales hasn't been looking too good in the Nations League but then again, England hasn't exactly dominated.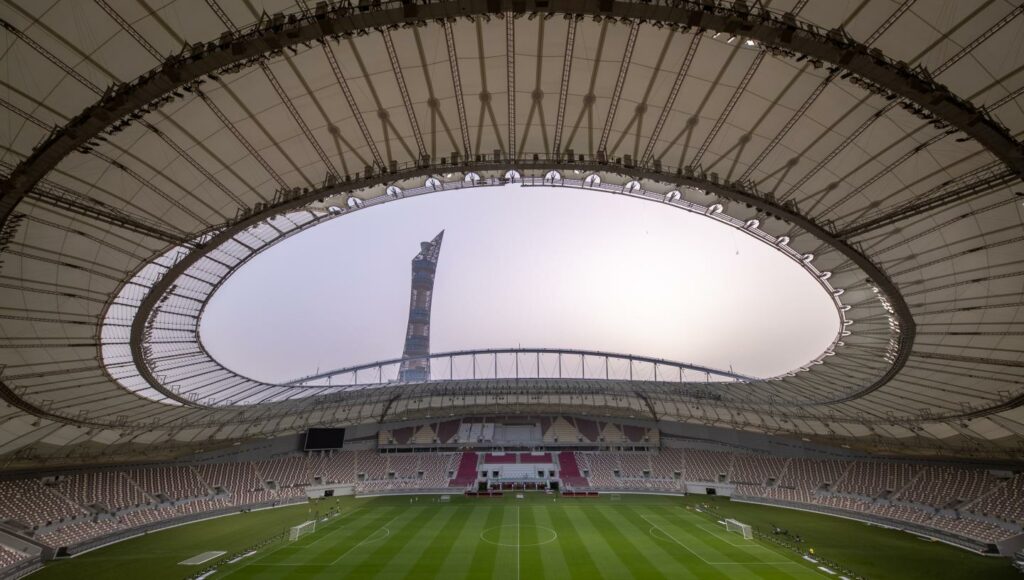 The Knockout Stages
If England can top their group, they'll likely be taking on Ecuador or Senegal in the Round of 16 – both teams that England should feel confident about defeating. Those teams may find an advantage in the unique Qatari heat but are not quite up to the football standard of England.
Should England place 2nd, the best team they are likely to encounter may be the Netherlands. England has lost 7 games to the Dutch and won 6. England hasn't beaten the Netherlands since 2009.
England's Team
The world has seen a lot of England in the World Cup. The Three Lions have appeared in 15 World Cups and placed fourth in their last campaign in 2018. England manager Gareth Southgate will have to make some tough decisions this month and we expect a mix of experience and flexibility will make the final 23-man squad.
Predicted England World Cup team:
Jordan Pickford, Aaron Ramsdale, Nick Pope, Trent Alexander-Arnold, Reece James, Kyle Walker, Harry Maguire, John Stones, Ben Chilwell, Benjamin White, Kieran Trippier, Declan Rice, Kalvin Phillips, Jordan Henderson, Jude Bellingham, Mason Mount, Bukayo Saka, Harry Kane, Raheem Sterling, Phil Foden, Tammy Abraham, Jack Grealish, Jadon Sancho.
What to Know About the FIFA World Cup 2022
As you start thinking about how to use a VPN to watch the World Cup, it'll be a good idea to make sure you know a few important details about the tournament itself. Firstly, the World Cup begins on 20 November with Qatar vs Ecuador at 9pm local time. For those watching the FIFA World Cup in England, that'll be 4pm, while in the US, that's 11am ET and 8am PST.
England's games will be played in the early afternoon and evening during the group stages. These are ideal start times in the UK, but if you happen to be traveling abroad, you may find yourself needing to stay up late or record the matches. 
France goes into the World Cup as defending champions, but most bookmakers currently have the number 1 ranked Brazil pegged as the top favorites. This is no surprise considering Brazil absolutely dominated the CONMEBOL qualifying matches leading up to the World Cup.
Watch the FIFA World Cup with a VPN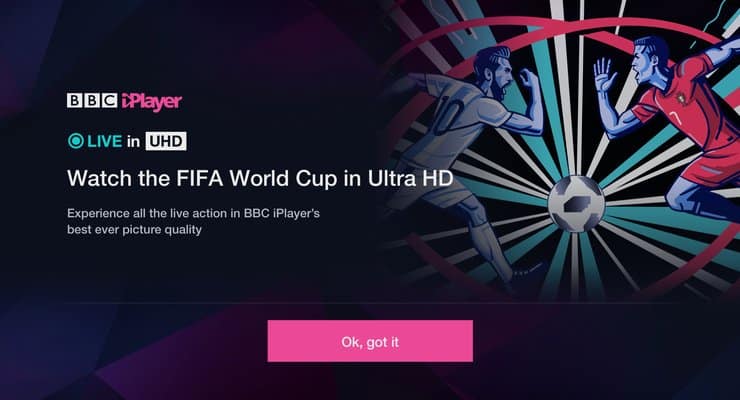 Where to watch England in the FIFA World Cup doesn't need to be dependent on your physical location. You can watch the World Cup using VPN providers like ExpressVPN and that'll allow you to watch from anywhere in the world. In the UK, residents are lucky that they can watch games for free on the BBC and ITV.
Those from other countries may wish to look to other broadcast providers. UK residents abroad who still wish to watch World Cup football need VPN providers to access the BBC iPlayer and ITV Hub apps. At Techshielder, we've confirmed the very best VPNs for the BBC iPlayer.
Using a VPN to watch World Cup football means you'll be able to change your IP address. This means you can be in a hotel room in Singapore, but still log into your BBC account and follow England in the World Cup.
Finding the Best VPN for Watching the World Cup Outside England
If you watch the World Cup via VPN, you will certainly want to stick to one of the best VPNs recommended by TechShielder. Your VPN provider needs to ensure strong and stable internet speeds to maintain HD streaming. The more capable servers you can find, the better, as this will ensure you can always access content from abroad. 
ExpressVPN

Features
Number of servers: More than 3,000
Speeds: Unlimited
Server locations: 160 in 94 countries
Maximum devices supported: 5
24 live chat: Yes
30 day money back guarantee: Yes
Pros/Cons
Fastest VPN out there
Strict no logs policy
256-bit AES encryption
With more than 3,000 servers across 94 countries, ExpressVPN almost guarantees you'll be able to watch the World Cup, no matter which broadcast provider you choose to use. We think this is the best VPN for World Cup streaming because ExpressVPN genuinely excels in every possible avenue which includes stable streams and reliable ease at unblocking BBC iPlayer.
Pros: Fastest VPN out there; Strict no logs policy; 256-bit AES encryption;
Lowest price: $6.67
NordVPN

Features
Cryptocurrency accepted? Yes
Simultaneous connections: 6
Dedicated IP-addresses? Yes
Servers: 5342 in 58 countries
Pros/Cons
Lots of pricing options
Netflix support kept up to date
256-bit AES encryption
The BBC iPlayer app can be quite effective at detecting VPN usage sometimes and they'll prevent that server from working. This isn't too much of a problem at NordVPN because it currently hosts more than 440 UK servers. If one is shut down by the BBC, you can simply switch to another. We don't think the BBC is going to get through 400 servers.
Pros: Lots of pricing options; Netflix support kept up to date; 256-bit AES encryption;
Lowest price: $3.71
Surfshark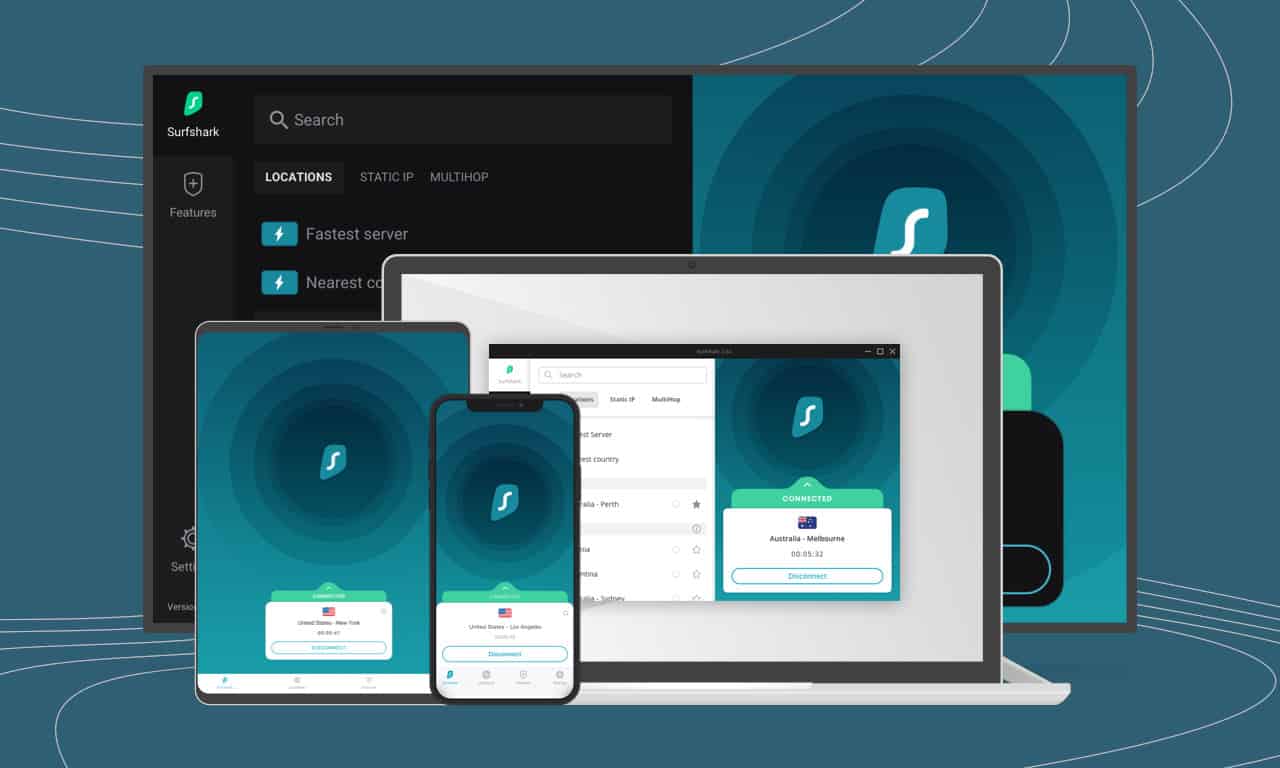 Features
Free trial? Yes
Simultaneous connections: Unlimited
Ad blocking? Yes
Servers: 1000+ in 61 countries
Pros/Cons
No footprints
Allows torrenting
256-bit AES encryption
SurfShark is another top choice when it comes to streaming the FIFA World Cup. It's an affordable VPN and has many servers in multiple countries, often where some other VPNs don't operate. It makes use of MultiHop functionality in that it allows users to use two simultaneous VPN servers, and also has a built-in ad-block feature that stops intrusive adverts, and ultimately, lowers data usage.
Pros: No footprints; Allows torrenting; 256-bit AES encryption;
Lowest Price: €2.09
Conclusion
Anyone can watch England in the World Cup via VPN. Using a top platform like ExpressVPN, you'll be able to access the BBC iPlayer from almost anywhere in the world. The tournament begins in under three months and the World Cup may finally be coming home.
World Cup VPN Frequently Asked Questions
Can I watch the FIFA World Cup in England?
Yes, you can watch the FIFA World Cup in England via the BBC and ITV. Both platforms offer a dedicated mobile app too.
What are the best ways to watch the FIFA World Cup in the UK?
The best way to watch the World Cup in the UK would be to get an ITV or BBC account. This is free to do so. You can then watch games live on TV or via the apps like BBC iPlayer. ITV is scheduled to show more matches than the BBC.
When last did England win the World Cup?
England won the World Cup back in 1966 by beating West Germany in England.
Who are the best football players in England?
Harry Kane is closing in on the all-time international goal scorer record and is the 2nd highest premier league goal scorer this season. Also, Kyle Walker and Jack Grealish are consistent performers.
Is it really coming home?
Ask any football fan in England and they'll probably say that it is indeed coming home. However, England failed to win the Euros in 2020 and failed to beat Germany in a recent international friendly. It might be coming home, but there is some stiff competition to get past first.