VPN4All Review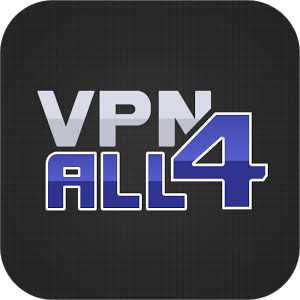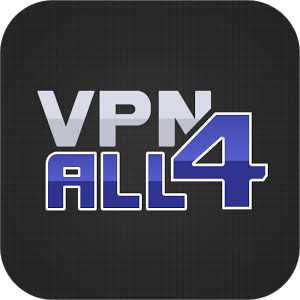 OUR VERDICT
VPN4All is a robust VPN apt for advanced users and novices alike. It covers a wide range of regions around the world.
VPN4All IN BRIEF:
Money-back Guarantee: 7 days
Customer Support: 24/7
No Log Policy: Yes
Servers: 80 in 50 countries
Works On: All platforms
Lowest Price: $4.29
Are you trying to find a VPN provider that doesn't need any hardware-related installation? Have you been on the lookout for the best VPN providers at the most affordable rates? Well, VPN4All might just be what you're looking for.
In this review, we will be focusing on the features VPN4All has to offer. From security measures, server selections, to pricing and customer support, we got you.
What is VPN4All?
VPN4All was founded back in 2009 by a team of veterans and experts in security software and online banking fields. Since then, they have been providing their customers with privacy and security ever since. VPN4All is a subscription-based VPN service that is highly flexible and compatible with a wide-range of devices.
VPN4All is owned and operated by VPN4All Ltd. Even if that's the case, the VPN4All Ltd. Does not control or in any way administer the secure network of VPN4All. The network, for full security, is controlled and operated by WebBroadcasting Ltd located in Seychelles.
Ever since they came to life, VPN4All has been providing software solutions and security to its clients. Along with the promotion of unrestricted accesses, users will be able to enjoy freedom while on the internet; also, while being secured by using VPN4All as their VPN provider.
VPN4All Packages
Unlike the normal offerings different VPN providers have, VPN4All has three (3) different packages. All of these are going to depend on what you'll be using VPN for. The three (3) packages are:
VPN4All Mobile Plan (5GB of bandwidth)
VPN4All 50 (50GB of bandwidth)
VPN4All Unlimited "Movie Junky" Plan (Unlimited bandwidth)
Each plan is different – it has various differences. We'll be discussing all of these including its prices and feature differences in the latter part of this review. Before we get to that, though, let's discuss why getting VPN4All is a good plan for you.
Protection, Security, and Anonymity
VPN4All is a company that says "they don't care what you do or access." Their privacy policy is straightforward and concise; they neither log nor record whatever internet traffic you have. Meaning, everything from your local IP address, your DNS browsing/lookups, literally whatever you do will be long gone with VPN4All.
VPN4All utilizes the standard 256-bit AES encryption which totally disguises your physical IP address. It'll make your IP appear to be a different one depending on the server you connect to.
You can also choose to add extra protection by purchasing their add-on of $2.49 a month. This anti-malware add-on would definitely be of good use especially if you suspect your device to be at risk from unwanted external threats.
PROS
Enhanced security for OpenVPN
No hardware required
99.99% uptime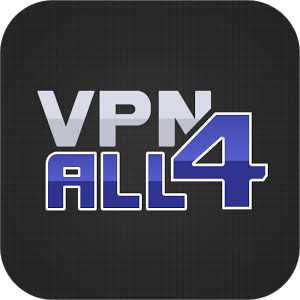 One thing that people might want to know is that VPN4All doesn't have a kill switch. A kill switch is a feature that automatically drops the connection of the user when a server he or she is connected to has been compromised; keeping the identity of the user hidden at all times.
Although this is the case, the military-grade encryption that VPN4All utilizes is enough to secure your identity and to be protected.
Server and Network Selections
VPN4All currently has over 500 servers in 80+ countries. Not only that, they also have a total of 10,000+ IP addresses on their listings, making it possible for you to use any of these 10,000+ (and counting) IP addresses. That being said, you'll be able to change your IP address to a U.S. IP address to watch US Netflix, for instance.
Yes, with a ton of IP addresses, you can access geographically blocked and restricted websites. You just have to select the specific country + IP address that goes along with what you want to access.
Out of these 80 countries, a total of six (6) locations allow and support peer-to-peer (P2P) or torrenting.
VPN4All has servers scattered around Europe and the west. However, they also have servers in Singapore, Hong Kong, Canada, and Seychelles. They own and have updated tier 3 secure servers all around the world; you will never have to worry about any type of leak anymore.
Flexibility and Customer Service
VPN4All only allows one (1) concurrent connection per license available. Yes, so you need to decide which device you want to set-up the VPN4All software to. Should you need multiple devices, you need to purchase separate licenses for each device – discounts apply so be sure to check with the support team.
Most of the reviews done by customers regarding their support team are positive – fast response time, concise and correct resolutions, and the like. Their support team operates 24/7, 365. The customer service people were friendly enough and were really willing to help people who have inquiries and questions regarding their VPN4All subscription.
Connection Speeds and Unblocked Websites
One selling point of VPN providers would be their connection speeds. The speed offered by VPN4All is astounding. It's fast, reliable, and it promotes a connection that is drop-free. So if you're looking for a VPN that offers optimum performance and a fast internet connection, we highly recommend VPN4All.
In addition to the speed, VPN4All also unblocks the highly-wanted US media content in Netflix and other streaming services. For instance, if you want to watch a TV show restricted in your country (because of copyright issues), you can use VPN4All to connect to a server where the show you want to watch is allowed.
So if your reason in using a VPN is to access geo-blocked websites, VPN4All can resolve that. They offer security and entertainment, hand-in-hand.
Device compatibility
We can give the conclusion that VPN4All supports most platforms from Windows, MacOS, Android, and iOS. VPN4All doesn't have software available for Linux users. However, they have an option to setup the client through an OpenVPN (OVPN) or a 3rd-party VPN client.
It's surprising to know that they do not support Linux today. However, this is one of their ways to climb up the ladder and become one of the best providers when they're able to develop software for it.
Pricing and Trial Period
If you're like most people who want to try something before purchasing them, then VPN4All gives you this option. They have a 30-day money-back guarantee with 100 MB of usage. This is quite low in terms of threshold especially if the user is a regular internet user; 100 MB of usage is not in any way enough for you to determine whether or not the service is for you.
But, you can contact their highly-responsive support team to inquire about this.
Pricing-wise, VPN4All offers a price of a month-worth of package, three (3) months, and six (6) months. As we've mentioned above, we will be detailing how each package is (e.g. what they include, etc.). Here are the differences in terms of packages in pricing and its features.
VPN4All Mobile Plan
The VPN4All Mobile Plan is the plan that is $5.95 per month. It'll be billed differently, cheaper, at $4.08 per month if it's subscribed to a yearly payment. It's cheap, yes, but it only has a limit of 5GB per month. This package, though, is secure but not as secure as the other packages as it only utilizes AES 128-bit encryption instead of the AES 256-bit.
Not just that, the mobile plan also doesn't come with other security features such as the Deep Packets, the DoubleVPN, and the Inspection Shield. Since it's named as the "mobile plan," using the plan on a computer or laptop won't be available.
VPN4All 50
The regular rate or the VPN4All 50 comes with 50GB of data per month. It costs $9.95 per month but can be $7 if it's paid yearly. It's technically better than the mobile plan because it has more bandwidth and it allows more features than the mobile plan.
Unlike the mobile plan, it utilizes AES 256-bit encryption which is the standard top player in the industry. It's a lot better than the mobile plan but it's still limited to just 50GB per month.
VPN4All Unlimited
From its name, this is the best package in terms of utility and features. Without having to worry about bandwidth, the VPN4All Unlimited package contains all of the best functionalities and features. Priced at $16.95 per month, it'll definitely be worth every penny.
You can be charged for $11.83 if you subscribe annually, giving you a $5.65 discount per month; $67.8 for the whole year. It's quite a lot in savings considering the fact that with VPN4All, everything you do will be secured and confidential.
Final Verdict
If we were to compare VPN4All to other low-tiered VPN providers in the market, I'd put my money on VPN4All. With their word of not caring for who you are and what you do, it's already enough evidence that everything you do won't be kept logged or recorded.
Top that up with the option to add-on anti-malware software, VPN4All will definitely be a true fighter in terms of privacy and security. No hacker or any type of entity would be able to surpass the military-grade encryption they're doing.
We definitely recommend getting VPN4All for all of your devices not just for security, but flexibility as well.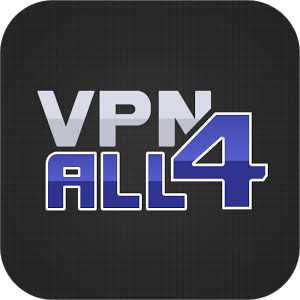 OUR VERDICT
VPN4All is a robust VPN apt for advanced users and novices alike. It covers a wide range of regions around the world.