Is NordVPN the Best VPN Service?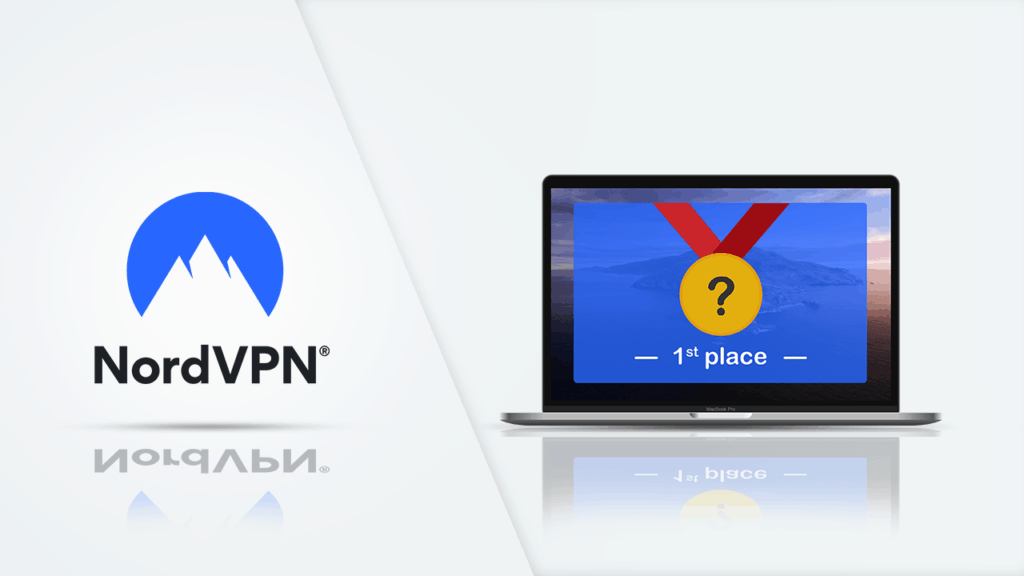 Whenever one lists out the best VPN service for, well…anything, NordVPN has to be among them. It's almost a law for content creators in online security. NordVPN has stood its ground for nearly eight years now, ever since its establishment in 2012 by four childhood friends. NordVPN is originally a personal VPN service provider, but it has launched a VPN product for small and medium businesses called NordVPN Teams in September of this year.
There are several hundreds of VPNs. Some reports number them at over a thousand. Some are free while some are paid. Some use ads, some don't. And some are scammers, while others are genuine. This article is being written to take a good, hard look at NordVPN. Does it deserve the fame it's gotten? What makes it so good? How does it compare to some other top VPNs? We'll answer all your questions.
Comparing NordVPN to other popular VPN providers
Apart from NordVPN, there are other popular VPNs. We'll compare NordVPN's features with different popular VPNs to ascertain if NordVPN is the best VPN service.
NordVPN vs. ExpressVPN
ExpressVPN beats NordVPN out in international and national speed services. While it was a close call, during our national tests within the US, the speed gap yawned when they were tested twice internationally.
For security, ExpressVPN takes the win with its split tunneling feature, though both offer unique features. ExpressVPN offers split tunneling, secure DNS servers, MediaStreamer, Obfuscation servers, audited browser extensions, and TrustedServer, which puts all servers in RAM disk mode. NordVPN also has obfuscated servers and secure DNS servers. Along with those, it has Tor servers, Double VPN, and a no-ads and malware protection feature called CyberSec.
Both provider's privacy policies are locked tight, which takes it to a tie. And both companies are also under the jurisdiction of privacy-friendly countries, the British Virgin Islands for ExpressVPN and Panama for NordVPN. Both VPNs also use the same type of encryption technology and protocol, AES-256 via OpenVPN, PPTP, and L2TP/IPSec.
ExpressVPN has a wider global reach with 94 countries under its belt, compared to NordVPN's 59. NordVPN supports peer-to-peer sharing with servers in 37 of its 59 countries, which is extremely impressive. But ExpressVPN supports torrenting in all of its servers across 94 countries. ExpressVPN for the win for torrenting.
ExpressVPN beats NordVPN out on geo-blocking. Both ExpressVPN and NordVPN can access Netflix, Hulu, and HBO, but ExpressVPN did it faster. A tie for platforms supported. Both VPNs support a wide range of platforms, which include all the major ones such as Android, Windows, iOS, macOS, and Linux. Other platforms are also supported like routers, Smart TV boxes, and browser extensions.
NordVPN takes the win for the multi-platform user interface. The interface for NordVPN is not hugely different across all apps. ExpressVPN does change its interface significantly from platform to platform, which can be frustrating.
NordVPN offers 24/7 live chat, email support, and a knowledge base. ExpressVPN offers all of NordVPN's customer support systems with the addition of troubleshooting guides. ExpressVPN's win.
As for determining the best at cost, we decided to look at yearly plans and see who is less. Each VPN has bonuses, but NordVPN beat ExpressVPN out at $83.88 to $99.95.
The winner is ExpressVPN. The decision was close, but ExpressVPN led in speed, features, torrenting, and geo-blocking turned this comparison in ExpressVPN's favor. On to the next!
NordVPN vs. SurfShark
Thought SurfShark is a relatively new VPN provider; it's undoubtedly giving NordVPN a run for its money in this comparison.
NordVPN has faster network speeds than SurfShark, though the margin was not extensive. SurfShark held its ground in security, though, with the same kill switches, obfuscation technology, Smart DNS, and zero IP leaks.
With privacy policies, NordVPN beats out SurfShark by collecting zero connection or activity logs. SurfShark does admit to collecting connection logs for diagnostic purposes. This will not, in any way, identify users.
Both VPNs are located in countries that are good for privacy; NordVPN in Panama and SurfShark in the British Virgin Islands, so it's a tie here. NordVPN has a small advantage over SurfShark in encryption technology. NordVPN uses OpenVPN and IKEv2 with the option of L2TP/IPSec; SurfShark uses OpenVPN and IKEv2/IPSec. NordVPN and SurfShark use OpenVPN control channel encryption of RSA-4096 and RSA-2048. The latter is slightly less secure than the former.
NordVPN quickly takes reach with over six times SurfShark's servers. But SurfShark is close to being in as many countries as NordVPN with NordVPN at 59 countries and SurfShark at 56. But with servers dedicated to torrenting, NordVPN wins at P2P sharing.
Each of these VPNs unblocks a wide range of content, but NordVPN did better in our tests. It consistently unblocked content like Netflix, Hulu, CBS, Amazon Prime Video, etc. SurfShark was able to unblock most of these sites, except specific libraries of Netflix.
Both VPNs are equal in terms of platform support with dedicated apps for major platforms, Smart TVs, and routers. And browser extensions for Chrome and Firefox. Both also have simple, clean, and user-friendly apps. Tie for the two factors.
Both VPNs have excellent customer service, but NordVPN's easy to follow video guides won this factor. But SurfShark takes the title of least expensive VPN, beating NordVPN with low priced plans for one year and two years.
The victor is NordVPN. SurfShark did terrific for such a young VPN, but NordVPN's reach, unblocking capabilities, and speed placed it higher.
NordVPN vs. UltraVPN
UltraVPN is even more of a newbie than SurfShark. The company is just over a year old but is still a fair contender against NordVPN, but maybe just a bit too young to stand toe to toe with the giants at Telfincom & Co.
NordVPN wins the comparison of network speeds by a respectable margin. UltraVPN did well, especially in international speed tests.
UltraVPN is a bare basics VPN, so NordVPN towered above it in security features with its Tor servers, CyberSec, double VPN, and obfuscated servers. UltraVPN's privacy policy doesn't inspire a lot of trust either as it collects the name, email, and telephone number of the user. It also says it may collect information about the device you access the service from. NordVPN only collects your email address.
NordVPN is based in Panama, but UltraVPN is located in the United Kingdom, one of the two founding nations of the 5/9/14 Surveillance Alliance. UltraVPN has stated that it does not log users' activities. It's well encrypted, equaling NordVPN in encryption technology.
Although it has just over 100 servers, UltraVPN has nearly the same amount of countries under its belt. Fifty-eight countries aren't the same as 59, though. NordVPN wins that factor. But UltraVPN does tie with NordVPN for torrenting.
However, our top VPN is superior at unblocking. NordVPN unblocks more diverse content than UltraVPN. It has also had the upper hand in multiplatform support. But UltraVPN is no slouch when it comes to user-friendly dedicated apps. It's simple, clean, and well laid out apps snatch the win for user-friendliness.
NordVPN is better and faster at customer service, with more ways for users to get help and a quick response time. UltraVPN is better at pricing, though, with its one year plan just over half of NordVPN's one year plan.
The winner is NordVPN, edging out UltraVPN in a landslide victory.
NordVPN vs. CyberGhost
CyberGhost is a well-known and well-respected name in the world of online security. This VPN giant has had over fifteen million users since its establishment. How does this privacy provider test against NordVPN?
NordVPN came out ahead in network speed by a teeny-tiny margin, especially in international speed. Both VPNs dropped a considerable amount of speed, but NordVPN emerged victorious. Our top provider also has more security features than CyberGhost.
NordVPN boasts of an airtight security policy, and so does CyberGhost. PricewaterhouseCooper's audit of NordVPN should've served as an advantage, but with the recently released news of NordVPN's clients' leaked data, this advantage is negated. This draws a tie in the privacy policy. There's equally a tie in the jurisdiction since neither Panama or Romania (CyberGhost's base) have any laws impeding privacy.
CyberGhost has an undoubtedly wider reach than NordVPN, edging our top VPN out with 5600+, servers in 89 countries.  NordVPN is better with torrenting. It allows P2P sharing in servers of over 40 countries. CyberGhost allows it in around 30 countries. NordVPN is also better at unblocking geo-restricted content. It unblocks more Netflix libraries than CyberGhost, along with Hulu, BBC iPlayer, HBO, CBS, etc. CyberGhost also unblocked all the stations listed except the Netflix libraries. NordVPN just did it faster.
NordVPN has the edge in multiplatform support. Its advantage is that it supports more Smart TVs, like Samsung and LG, and routers than CyberGhost. But these two giants tie in user-friendliness with uniform, streamlined apps. They also match in customer service, with each having live chat support, an email ticket system, and a knowledge base or FAQ.
Finally, CyberGhost has NordVPN beat in pricing, charging only $2.75/ month for its three-year plan. NordVPN costs $3.49/month for the 3-year plan.
And NordVPN is the winner. NordVPN has managed to surpass a VPN provider older than itself. What are the qualities or features that made NordVPN win three out of four times? We'll explain.
Factors that determine an excellent VPN service
Network speed
There's nothing more frustrating than a slow internet connection. We'd all like our internet to be as fast as possible, but the truth is, any VPN at all will slow down your connection, whether it's a top VPN or a new, obscure one. But top VPNs do their best to minimize this reduction in speed. The faster the process of encryption is, the faster your data travels. Some VPNs allow you to do a server speed test on their website.
Security
This is the primary function of a VPN to protect your data and activities while you surf the web. Look out for security features like Kill switches, DNS leak protection, IP hiding, Double VPN, Tor servers, etc. Your data's security should be your number one priority.
Privacy Policies
If you're a newbie to VPNs, you need to realize the importance of reading a VPN's privacy policies. This factor goes hand in hand with security. A good VPN is supposed to have a functional no-logs or zero-logs system. Study a VPN's privacy policy to ensure it doesn't collect any information that can identify you.
Jurisdiction
Some VPN providers have their companies in places or countries that are not the best when it comes to online privacy. Any member nation of the 5/9/14 Eyes Surveillance Alliance is not a friend when it comes to privacy. These countries have laws and organizations explicitly made to intrude on internet privacy. If you use a VPN that's located within a 14 Eyes nation or has close ties with one, you have to read the privacy policy well. Ensuring a strict no-logs policy is the only way a VPN provider can evade its country's privacy laws.
Encryption
A top VPN service should opt for the best encryption technology and protocols available. Right now, the best encryption technology available is AES-256, and the best protocols are OpenVPN and IKEv2/IPsec. Look for these in a VPN's features to ensure maximum encryption.
Reach
This has to do with the number of servers a VPN has. But this is a rather tricky factor on which to base your decision. Some VPNs have a lot of servers, but not too many of them are functional. Or a VPN might have a reasonable number of servers, but because they have more customers than their servers can efficiently run, traffic becomes slow. It's hard to judge this one because you have to make sure a VPN's server is active and not just another number in the list of servers.

It's also better to make sure that a VPN has servers near your location. If not in the same country, then in a neighboring state or at least on the same continent.
Torrenting function:
If you use peer-to-peer sharing, then making sure your VPN supports it should be a pretty high priority for you. Some VPNs go so far as to optimize servers for torrenting.
Unblocking:
Big media companies and some governments have placed restrictions on what citizens living within a geographical area can or cannot watch. Countries like China and Iran have bans on some social media and some other content. Companies like Netflix, Hulu, and HBO have put restrictions on who can see their shows. Only people that live in certain countries are allowed to watch Netflix. But with a good VPN, you're able to stream content and participate on social media from anywhere.
Platforms supported:
The best VPN services support a lot of operating systems across different devices. It's essential to get a VPN that can accommodate all your devices. This also means looking for a VPN that can allow several devices on one account. You never know how or when you'll need your VPN. The best of the best of VPNs are available anytime, anywhere, and on any device.
User-friendliness:
A quality VPN shouldn't make you bang your head in frustration at the user interface. Users should be able to have easy access to all VPNs features without getting confused. A simple, streamlined, well-labeled user interface is the key to that.
Customer service:
Customer service agents for a VPN should be knowledgeable, helpful, patient, and friendly. A VPN provider should have several ways of connecting its users to help. It could be through emails, live chats, FAQs, knowledge bases, or calls.
Cost
A VPN shouldn't break the bank, nor should it choke your budget. You should be able to enjoy a good VPN without thinking about dipping into your savings.
Why NordVPN is one of the best VPN services
NordVPN is a VPN that's extremely close to perfection. It has good network speeds, though they vary from place to place, and it has an enormous amount of servers. You can never run out of server locations with NordVPN.
This top-rated service has military-grade encryption and versatile protocols to shield your data from unwanted eyes. You have the option of doubling that shield with Double VPN. CyberSec protects you from ads and malware while a kill switch guards your data in case of a connection failure. Smart DNS prevents any sort of leak. For an extra layer of security, Tor servers are available.
NordVPN is considerate enough to optimize lots of servers to host BitTorrent. It also has obfuscated servers built near countries that have strict internet policies. A valid, third-party-audited no-logs policy keeps us feeling safe with NordVPN. That, and the fact that NordVPN was ordered in March to allow the government access to their servers or leave Russia by the Russian government and it chose to shut down its Russian servers. This shows an uncompromising stand for internet security.
It doesn't hurt that it unblocks most geo-restricted content and is continuously working on the ones it can't. NordVPN can be used across six devices on one account and is enabled for most platforms. You'll be hard-pressed to find an OS that NordVPN doesn't support.
In conclusion
NordVPN is recognized all over the world as one of the best all-round VPNs existing today. Twelve million people around the world today live with at least one device connected to the internet with the protection of NordVPN behind them. They may have to pay the price for it every month or every year, but they browse, stream, and connect to public Wi-Fi without thinking about it because they know NordVPN has got their back.