Is ExpressVPN the Best VPN Service?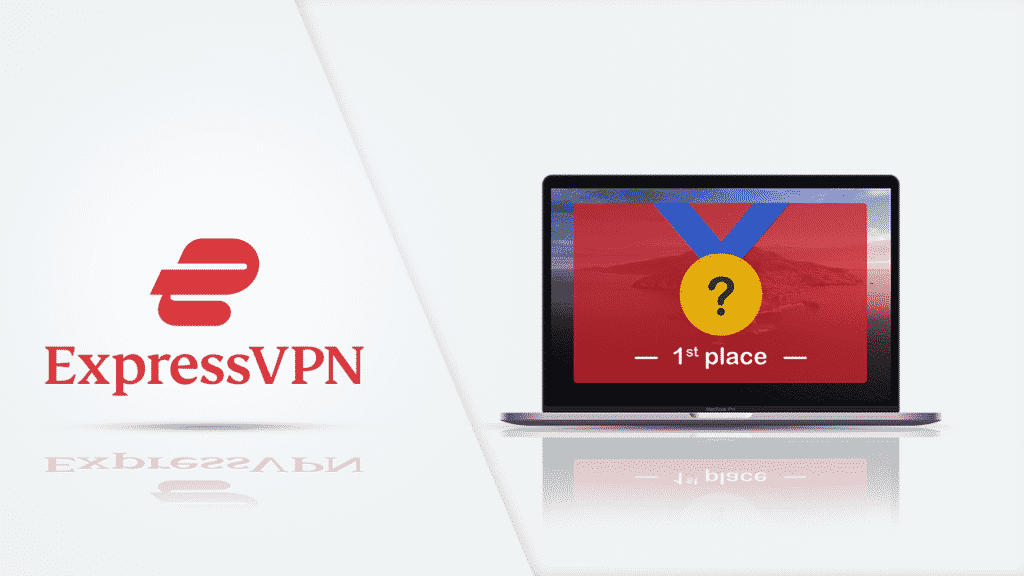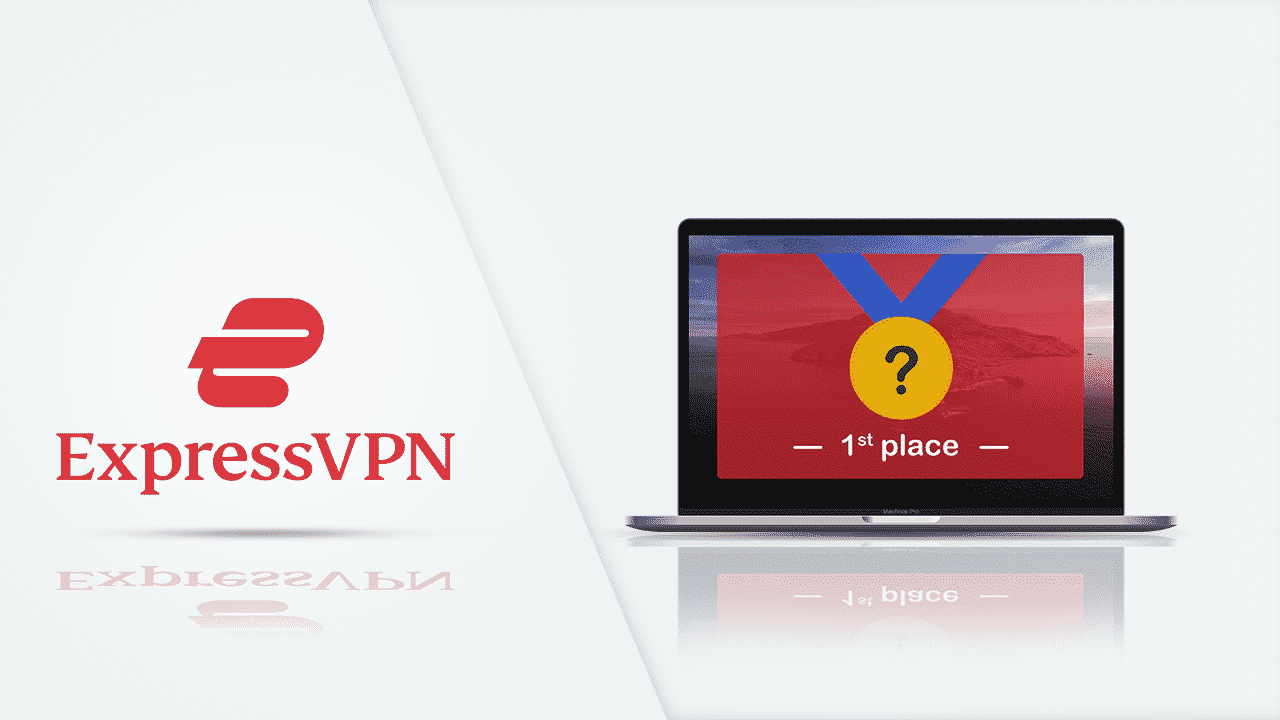 When it comes to internet privacy, there are several hundred key players in the game. While there are a lot of similarities, it is still relatively difficult to say that they do not have their own individual peculiarities. Some of them bring breakneck speed to the table. Others bring very affordable prices to the table, and in that regard, some even make their services completely free. Some other VPNs allow you to have a testing period that gives you a risk-free month where you can use the VPN and get a refund if you want.
Where does ExpressVPN stand?
Evidently, there are a lot of VPNs, and they each have their strengths and weaknesses. However, ExpressVPN is very widely considered as one of the best Virtual Networks. The VPN was established in 2009. With over ten years of experience, this Virtual Private Network is no longer a baby in the Internet Privacy industry. With those years in existence comes experience. With that experience comes excellence of service, and to a very large extent, that is what ExpressVPN provides.
ExpressVPN has a vast amount of servers spread out across ninety-four different locations in the world. The servers number as high as three thousand. Out of the ninety-four locations, four of them are in Africa. If you are familiar with how other VPNs distribute their servers, you would know that this is significant. If you aren't familiar, well, a lot of other VPNs do not have servers as far away from their homeland as Africa is from the British Virgin Islands.
That is even beside the fact that many VPNs do not even have servers in Africa. What this means is that you can have easy access to content that's restricted to a region in Africa.
Alongside that, ExpressVPN makes use of virtual servers instead of physical servers. The data you send/receive online is less likely to be tampered with if it is stored virtually instead of physically. With all these features, even if we do not want to be so bold as to say that it is the best, we still have to admit that it is wonderful. However, we still have to show you how exactly its services are better than others.
How does ExpressVPN compare to other VPNs?
It has already been established that ExpressVPN has quite a number of great characteristics. The stated features may very well make it the best VPN. However, it is still very important to show how well it performs against other Virtual Private Networks. Here is a quick look at how ExpressVPN compares to other Virtual Private Networks in the Internet Privacy Industry.
1. NordVPN vs. ExpressVPN
NordVPN is a pretty good Virtual Private Network. It is used by several people in different parts of the world for their internet privacy or security needs. It is always ranked in the top ten list of the best VPNs. However, it almost always comes after ExpressVPN. Here is why.
In terms of speed, ExpressVPN is easily the winner here. Both Virtual Private Networks have servers in Germany, for example. These two servers work properly. However, in a test, ExpressVPN reached astounding speeds of up to 140mbps. This is great if you are looking to stream videos online, among others. It is especially good if you are downloading large data as it would ensure that your download ends even faster. NordVPN, on the other hand, is only able to clock up to 70mbps. This isn't necessarily too slow, but it is still significantly slower than ExpressVPN.
Regarding servers, ExpressVPN has its servers spread out across over ninety-four locations in the world. This gives you the ability to choose to access parts of the internet in a much larger space. NordVPN, on the other hand, only has its servers in about 59 locations. It is evidently lesser than ExpressVPN. NordVPN has 1500 of its servers in the US. It is a lot of servers to have and it gives the luxury of choice. However, what if you have to access sites outside the country, and NordVPN does not have servers in those areas? The point is that while NordVPN has a lot of servers, they are not as well-dispersed as ExpressVPN.
It is worthy of note that NordVPN has an extra security feature called Multi-hop. The feature encrypts your data twice while you are using the browser. However, in doing so, it sacrifices your speed. It has already been established that NordVPN is slower than ExpressVPN. Now imagine it getting even slower because of the lag from extra features. That would not be very good. ExpressVPN, on the other hand, has top-notch security. There have been several tests that confirm that it does not allow for any DNS leaks whatsoever. So, essentially, it gives you speed and security.
Regarding your privacy, ExpressVPN is in the British Virgin Islands. This part of the world has no data retention laws, which is great if you want to keep your business to yourself. NordVPN, conversely, is located in Panama. This is considered quite safe. However, the country possesses a few Draconian copyright laws. A few times, NordVPN has been forced to comply with US authorities as a result. Technically, ExpressVPN offers more privacy because, unlike NordVPN, no one would be snooping in its business.
From all these, ExpressVPN is clearly the better option when deciding which Virtual Private Network to choose between the two.
2. SurfShark vs. ExpressVPN
Just like ExpressVPN, SurfShark is another well-known and widely used Virtual Private Network. This popularity can be due to the high level of security that SurfShark provides its users at any point in time they choose to use its services. However, are those enough to decide that the Virtual Private Network trumps ExpressVPN in quality of service rendered?
In terms of the number of servers, SurfShark loses to ExpressVPN. The one thousand plus servers that SurfShark has cannot compare to that of ExpressVPN, which is at least three thousand. SurfShark has its servers spread out in different locations across five continents in the world. However, with its sheer number of servers, ExpressVPN offers a lot more variety. This means that you would be able to access more remote locations with ExpressVPN than SurfShark simply because it has more servers.
When you subscribe to SurfShark, it allows you to connect as many devices to the network as you want. All you need is to pay for a plan that suits your preferred duration of use and pocket as well. ExpressVPN, on the other hand, does not allow that. However, being an excellent company, ExpressVPN provides a solution to the limit in the number of allowed subscriptions. Due to their partnership with FlashRouters, you can now connect as many devices as you want. All you have to do is invest a little bit of extra money into getting a router.
It might cost you a bit more. However, we would strongly advise that you consider the number of servers that ExpressVPN has, and how widely dispersed they are. When you do this, you would realize that spending a bit of extra cash is worth it. You would not be limited by the number of servers that SurfShark offers, and the world would truly become your global village with ExpressVPN.
In addition to all of these, SurfShark has a few additional features that make it unique. For starters, it has the Cleanweb feature. This feature ensures that unwanted adverts, malware, and phishing attempts are as far away from you as possible. The security equivalent of this on ExpressVPN is the TrustedServer feature. This feature ensures that no information is stored on hard drives. By ensuring that information is only stored virtually, it would be much easier to reduce the risks of information getting tampered with.
From the facts above, it is evident that ExpressVPN is better than SurfShark. For every unique feature that SurfShark has, ExpressVPN has something equally good and sometimes better. This, in addition to ExpressVPN's larger collection of servers, is what makes ExpressVPN better than SurfShark.
3. UltraVPN vs. ExpressVPN
In any list of the best VPNs for almost any purpose, you are sure to see UltraVPN between numbers one and ten. It is used widely and accepted by several people in the world. These alone, however, do not make it better than ExpressVPN. That statement in itself, as well, does not make ExpressVPN better than UltraVPN.
In terms of speed, UltraVPN is quite fast. So much so that people have likened its speed to that of ExpressVPN. The likening is not a useful metric for comparison. However, it only goes to show that they are both equally effective in providing reasonable levels of speed to their users. But when you consider the fact that ExpressVPN has way more servers, then it becomes easy to conclude that it trumps UltraVPN when it comes to speed.
Moving on to server locations, UltraVPN has upwards of 55 server locations, while ExpressVPN has far more with 160 to its name. In the same vein, ExpressVPN has over 3000 servers all around the world, whereas UltraVPN has only a little over 100. This implies that ExpressVPN is a more versatile VPN than UltraVPN. What exactly do we mean when we say it is more versatile? In simple terms, ExpressVPN can help you unblock geo-restrictions in more locations than UltraVPN. And with a lot of servers in its arsenal, you can be sure of a smooth and steady service
How about the number of devices it allows? UltraVPN allows you to connect upwards of eight devices upon subscription. This number is more than that of ExpressVPN which allows you to connect only five devices per subscription. However, what ExpressVPN has that UltraVPN does not is a partnership with FlashRouters. This partnership enables you to purchase a router from the company. By routing your connection through FlashRouters, you would have the ability to connect an unlimited number of devices to your ExpressVPN subscription.
4. CyberGhost vs. ExpressVPN
The last VPN that would be going toe to toe with ExpressVPN is CyberGhost, and you can bet that it is on our list for a good reason. The VPN is not a novice in the Internet Privacy industry. However, ExpressVPN remains a formidable opponent.
In terms of speeds provided for surfing the web, ExpressVPN is the preferred choice. The Virtual Private Network, which happens to be the bone of contention, has an average of over 100mbps in terms of connection speeds. This means that you would be able to browse and stream HD videos at seamless speeds. However, this does not make CyberGhost VPN slow as it still clocks over 50mbps connection speed. Your streams and downloads are well covered. Irrespective of that, if you are a speed demon, the obvious choice would be ExpressVPN.
As regards privacy, ExpressVPN and CyberGhost are both in places with no data-retention laws. Neither of them is compelled to keep your data. As such, they do not.
If you are looking for security, ExpressVPN offers military-grade encryption, and so does CyberGhost. They pretty much have the same online security features. However, CyberGhost VPN does not have the SSTP protocol that ExpressVPN provides. That is what makes it lose out here. The SSTP protocol that ExpressVPN provides gives you an extra guarantee of security compared to CyberGhost.
What makes ExpressVPN a good VPN?
So far, all we have done is compare one VPN to ExpressVPN and try to show you which one is better. In doing so, we have mostly just shown what one VPN has over ExpressVPN and vice versa. Sadly, that has not allowed us to fully show what we love about ExpressVPN and what makes it an excellent choice. If you are curious, here are the top ten things that we like about ExpressVPN, which also make it a fantastic Virtual Private Network for your internet privacy needs:
It has a massive collection of servers across virtually all the continents in the world. The fact that this VPN makes provisions for those who may want to access areas as remote as Africa is laudable.
ExpressVPN has incredible speeds. It has quite a number of features to ensure user satisfaction. One of these features is the TrustedServer, which, as explained earlier, offers more security. In spite of these features, which might normally slow down some other VPNs, ExpressVPN is still quite fast. It has been tested to have connection speeds of over 100mbps. This would ensure that your internet browsing happens seamlessly.
It allows users the opportunity to set it up very easily. Depending on how much attention you pay to it, you can start and finish the setup process in five minutes. The process basically consists of choosing your subscription. Afterward, you would head to the setup page, and then you would download and install ExpressVPN.
It has exciting features. One such feature is the kill switch. This feature prevents your internet-enabled device from sending or receiving traffic if your VPN suffers delay or discontinuation. This is particularly useful because your information should not get compromised even if your connection does.
It is compatible with several devices. Some of them include Windows, Android, Linux, Routers, Chromebook, Nook, etc. Asides that, it also works with consoles such as Playstation and browser extensions like Chrome.
The Virtual Private Network does not allow for any leaks at all. There are no leaks in IP, DNS, IPX, or WebRTC.
They have excellent customer care. The network's live chat is available twenty-four hours a day, seven days a week. Apart from that, the customer care also provides several self-help guides on almost any question whatsoever that you might have concerning the VPN and how it works.
It is in the British Virgin Islands. We have already stated this, but we would explain briefly again for the sake of emphasis. The British Virgin Islands has no data retention laws. This means that ExpressVPN does not have to record your data, and with that freedom comes more privacy for you.
In conclusion
If you look at the way ExpressVPN compares to other Virtual Private Networks, it is evident that it is the better of most of them. Those it does not better in quality of service, it equals. Perhaps that is the reason it is still widely considered by a vast majority of the internet to be one of the best Virtual Private Networks in existence.
In more ways than one, it is a great VPN, and it is known for providing excellent services. Regarding its speed and the dispersion of servers, among others, it is definitely an excellent choice of VPN.
Now, here is the answer to the question. With all that we have said and shown you in the comparisons, the most reasonable conclusion is that it is the best Virtual Private Network. This is even more so when you look at all the metrics as a whole. This, however, is not to say that other VPNs are not good. However, if you are looking for the overall best, ExpressVPN is most likely it.